Using the Fabric Design Lab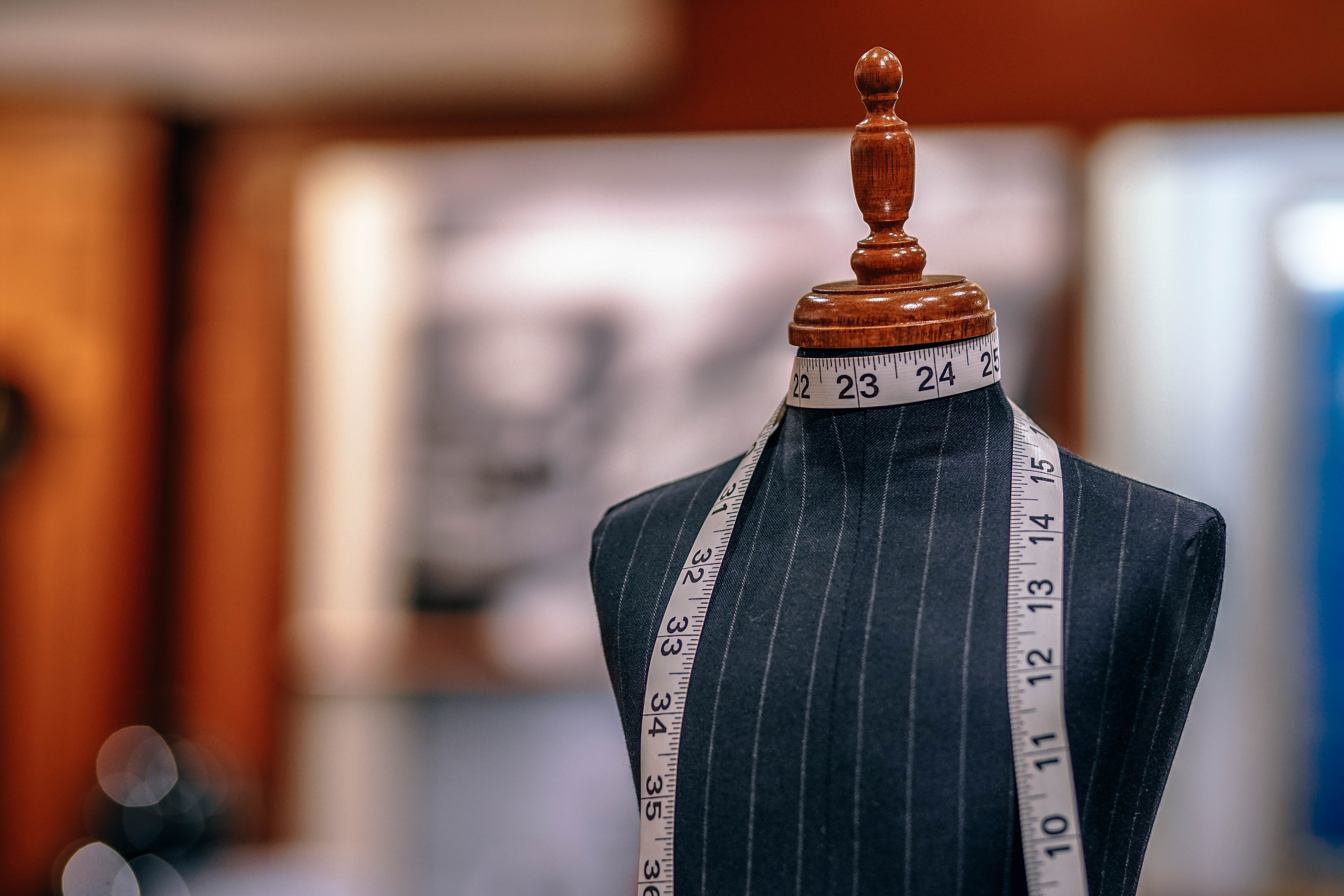 We are proud to offer so many fantastic, handmade products. From pencil cases, to wall art, mini-shorts, headbands and so much more. We also have a very creative following and we know that some of you love to come up with your own products and styles that we don't offer...(yet). If you want to create unique textile products that people won't find anywhere else and you're sewing savvy, we've got you covered. Create your own patterns and designs in our fabric design lab. Order swatches, fat quarters or meters and get sewing! We've seen some incredible projects over the years including swimsuits, book covers, t-shirt dresses and holiday decorations!
Our fabric meters are 137cm by 100cm (54 x 39 inches). Your meter can be designed in any way you choose using 1 image in our Design Lab. You can have a pattern that would take up the whole entire print area, or you could design a layout with all your sewing pieces in their template so they're easy to cut out (e.g. arrange your swimsuit pieces to fit in 1m of fabric).Maybe you have a 5 x 5 inch design that you would like repeated over the whole area using our various preset repeat patterns? It's all up to you!
Here we have a file that is already set up for a meter. It's 54 x 39 inches, and 8100 x 5850 pixels at 150 DPI.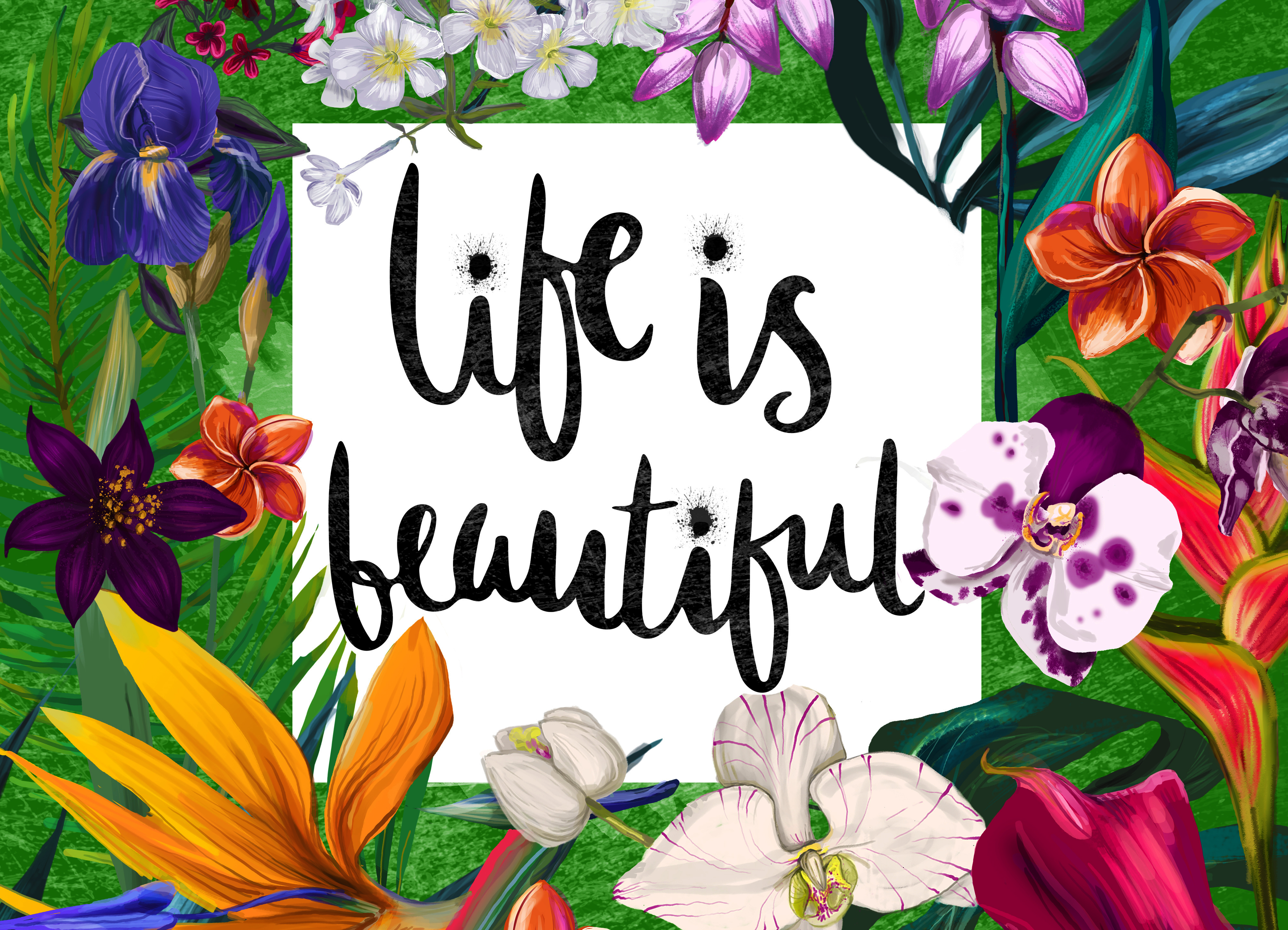 Once you upload the image in the design lab, you can see the size and DPI of your file on the left side, as well as some basic design options.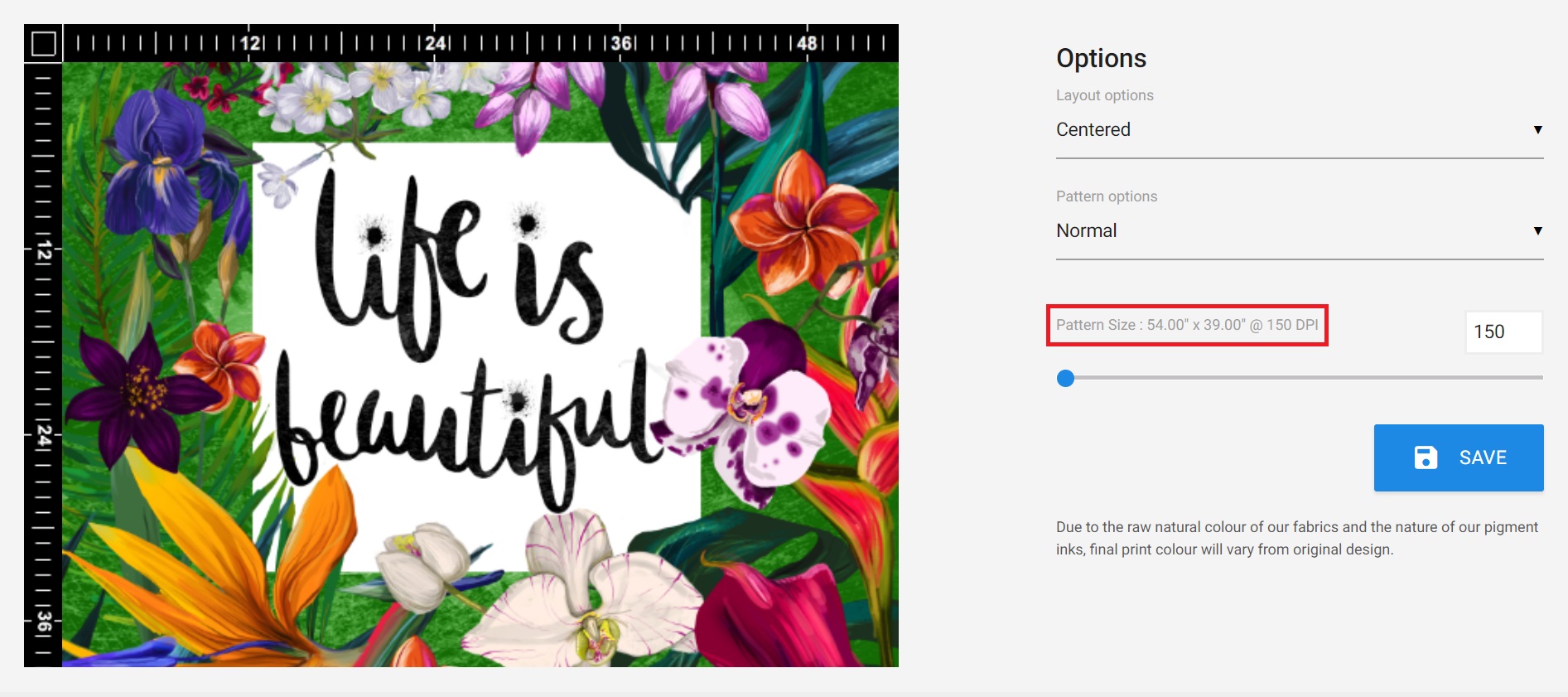 Since this design is ready to go as is, we can just hit save, go back to our account and order the product. When you select to order, you will see your design layout, fabric size and fabric type options. In the below image, we are set to order it as a meter.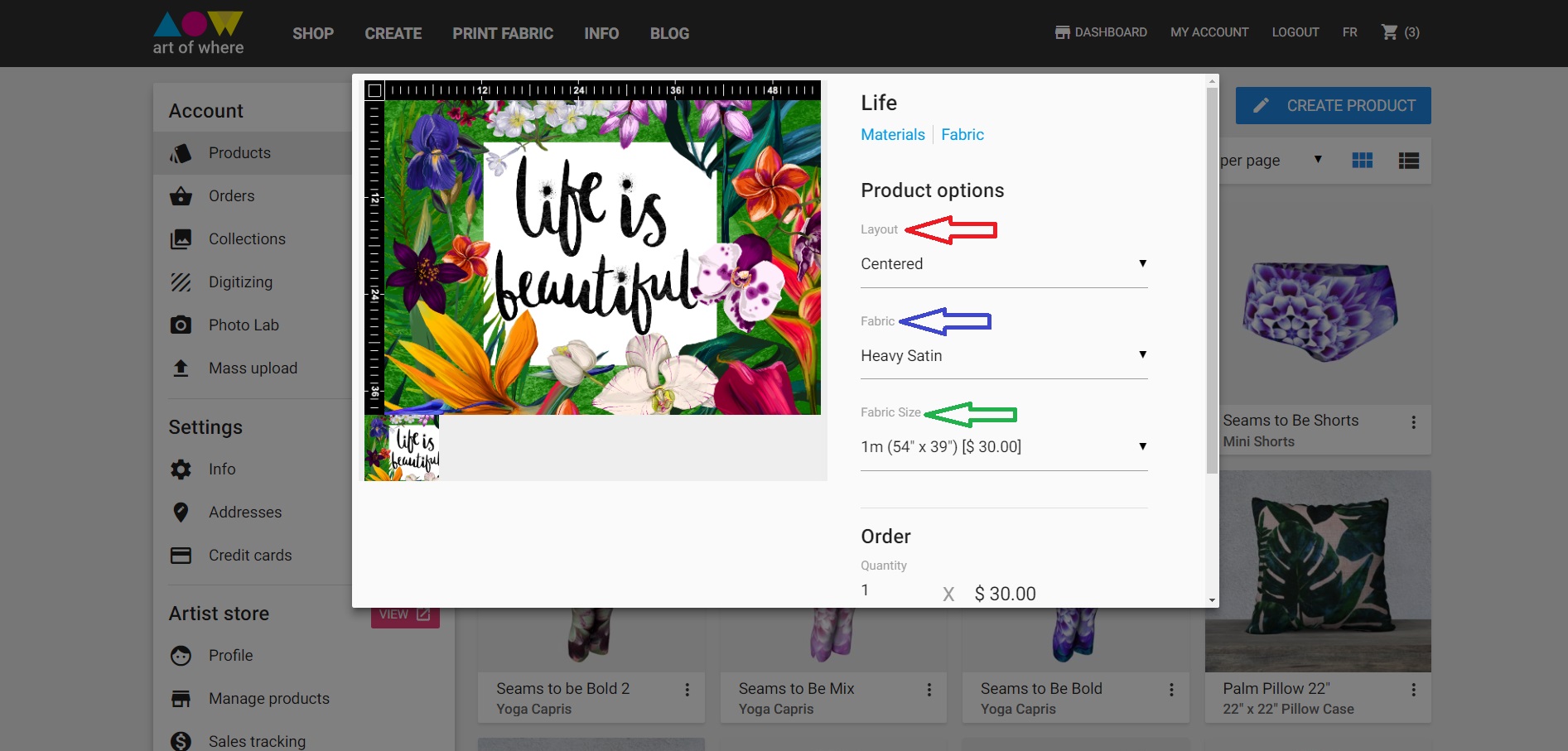 Let's see what it looks like if we select a swatch or a fat quarter. When you select swatch, it shows an 8 x 8 inch section of your design. We do not resize your design to be printed in a smaller format, we just print an 8 x 8 section of it. This is great if you just want to test out a fabric option.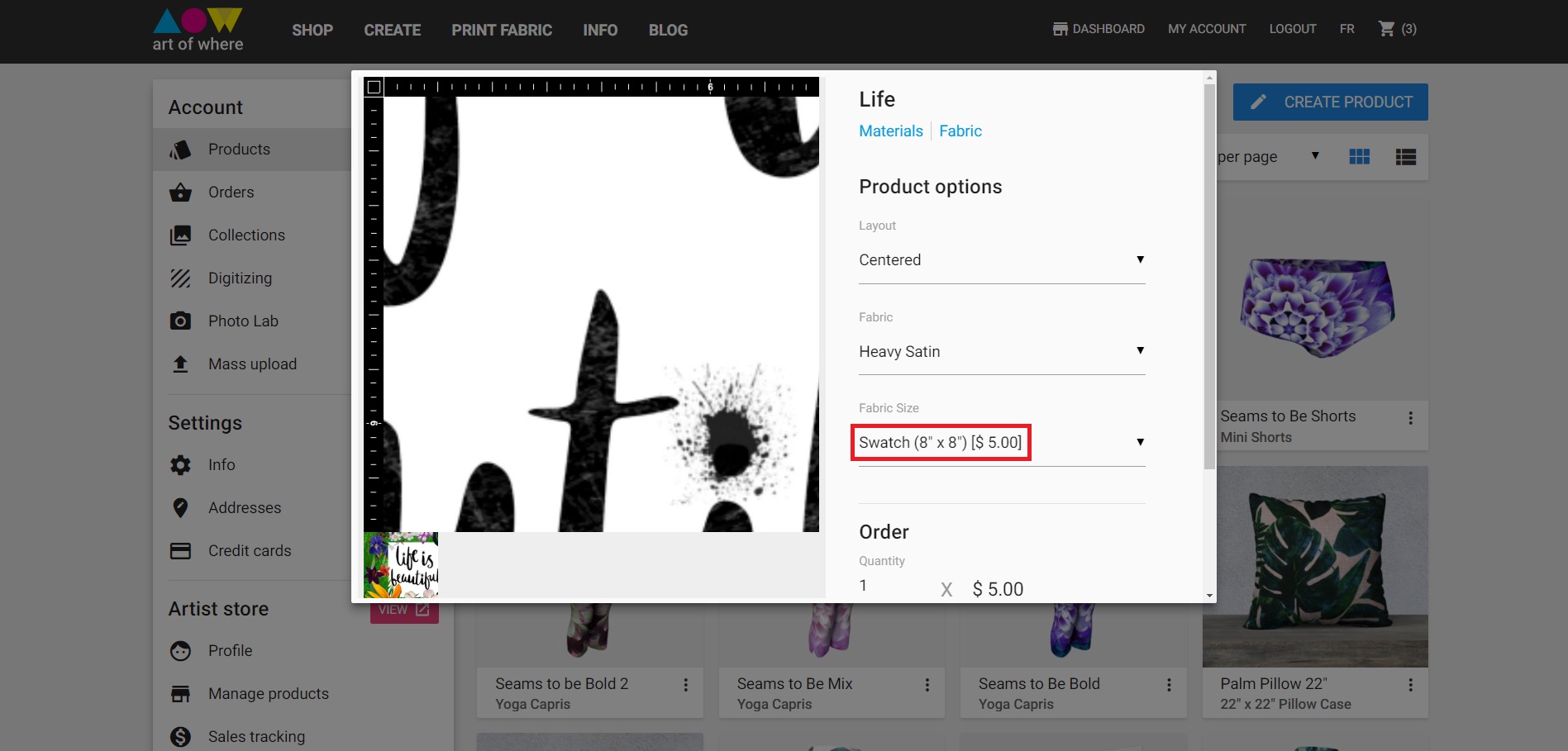 When we choose a quarter, we get a 21 x 18 inch section of your design. Same thing applies here, what you see it what you get. We do not resize your whole design, we print exactly what you see when you choose that option.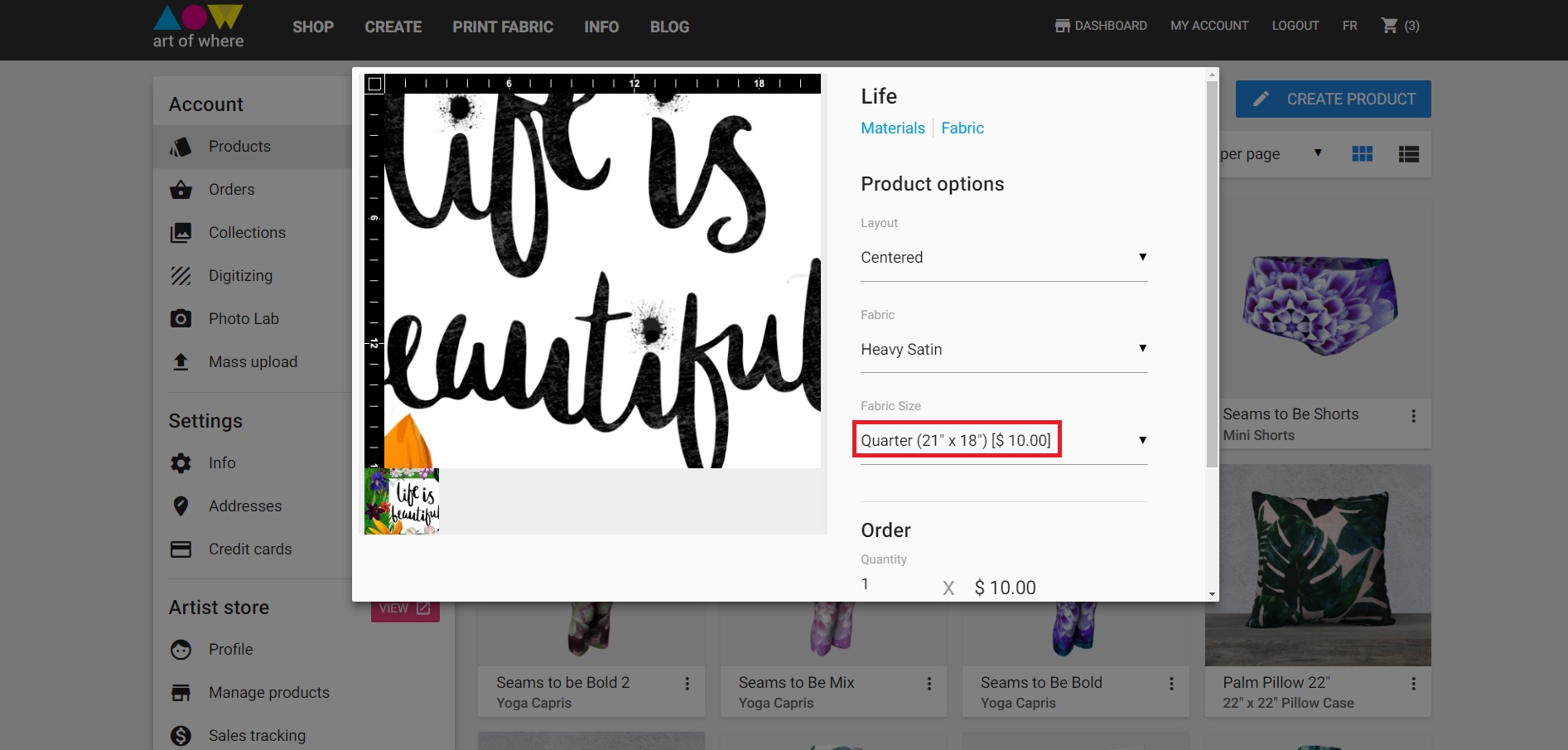 What if you have a smaller design? Let's take a look. We've uploaded a file that is 150 DPI at about 26.5 inches by 26.5 inches. It does not fill the template.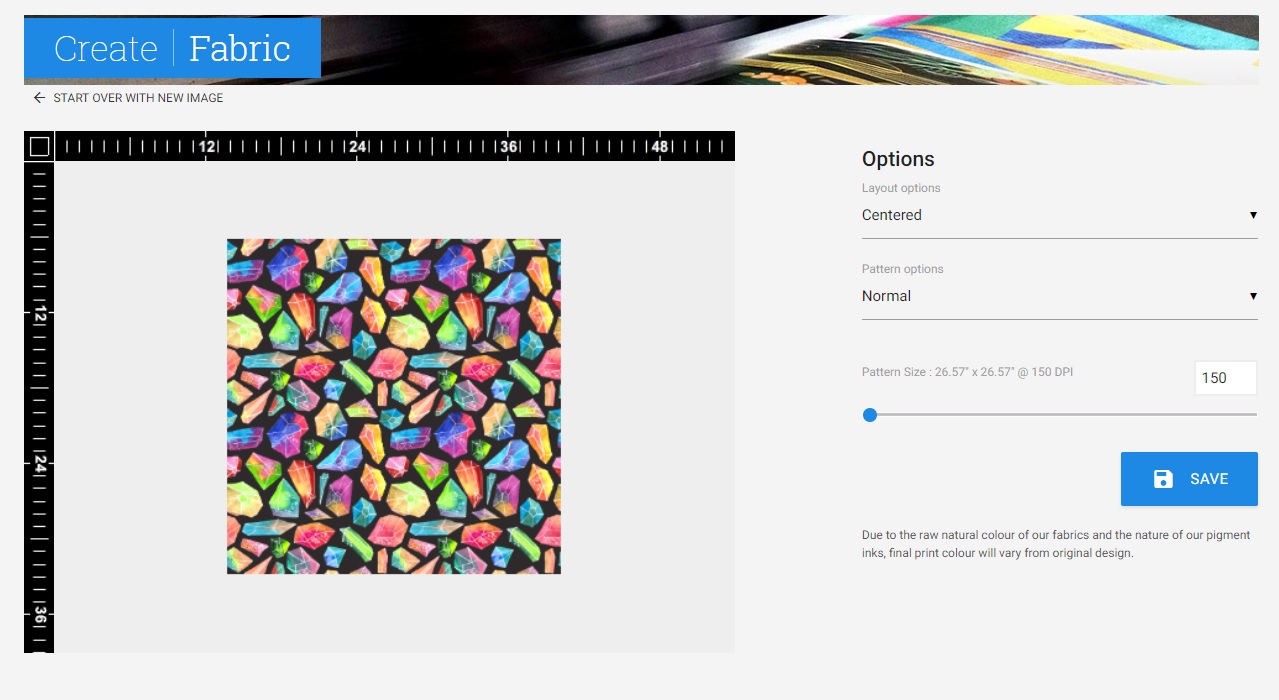 If we want this pattern over the whole meter, we can have it repeated. The Basic Repeat option is in the Layout Options menu. To manipulate how the design is oriented on the meter, use the Pattern Options drop down menu. Play with all the options you see, and select the one you like best.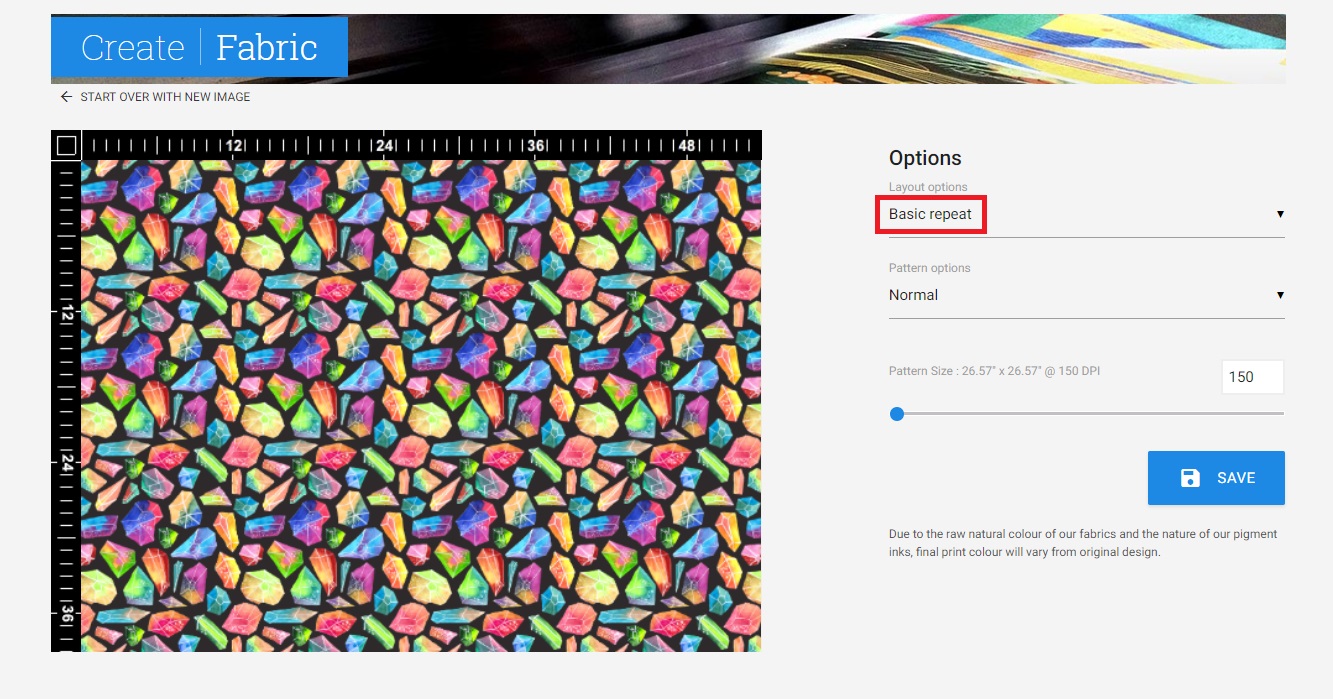 VERY IMPORTANT: When you use a smaller design, and use the design lab to repeat it to fill the meter as in the image above, your design will be saved in your account in both formats. It will be saved as the centered design and as the repeat design. When you order from within your account, you have to choose between centered and repeat. When you select centered, you will see your small design in the middle and that is how it will print. Most of the meter will be blank, and your design will just be in the middle. When you select repeat, you will see the repeat design you created in the lab. When it is printed, the whole meter will be covered.
When you go to order fabric, you have to choose the layout, the fabric and the size: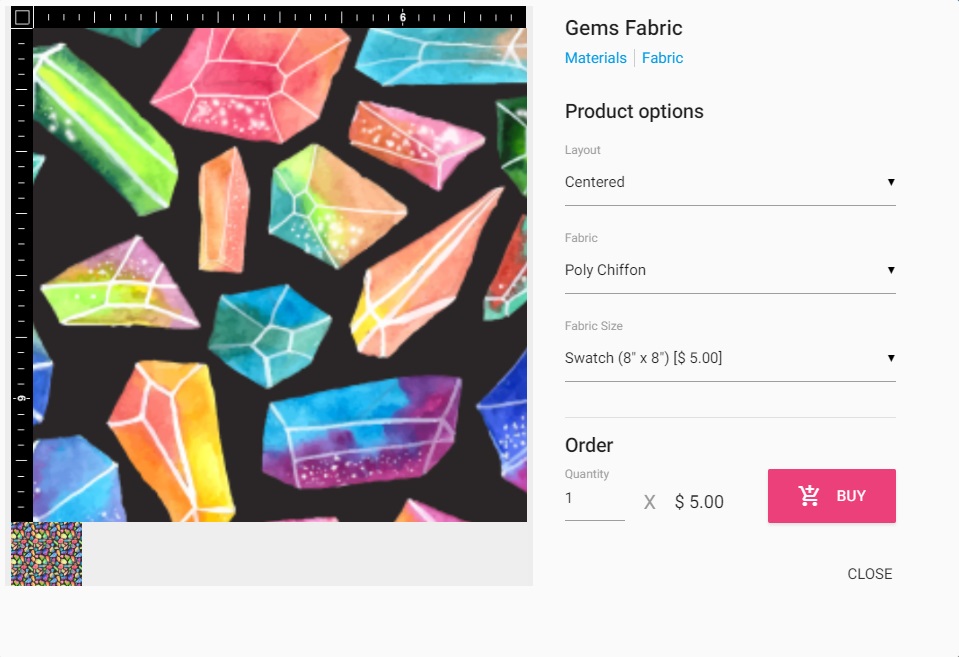 If I choose a repeat layout for a meter of swimsuit knit, this is what I will see: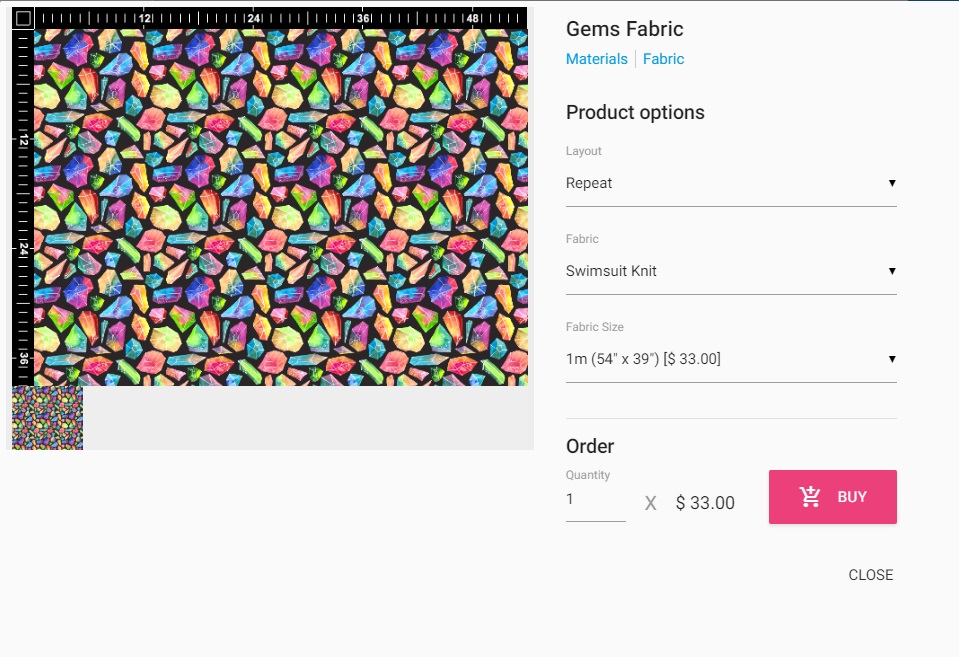 It's the exact repeat pattern I set up in the design lab earlier.
To sum up, you have two options: upload a design file set to the exact size of the fabric we print, or add a smaller design to print centered or repeated.
If you have any questions about the fabric design lab, fabric options or care instructions, drop us a line at [email protected] or comment below.