Our fabrics do good! Learn about our OEKO-TEX-certified fabrics and what Ecopolyester is and why it's amazing.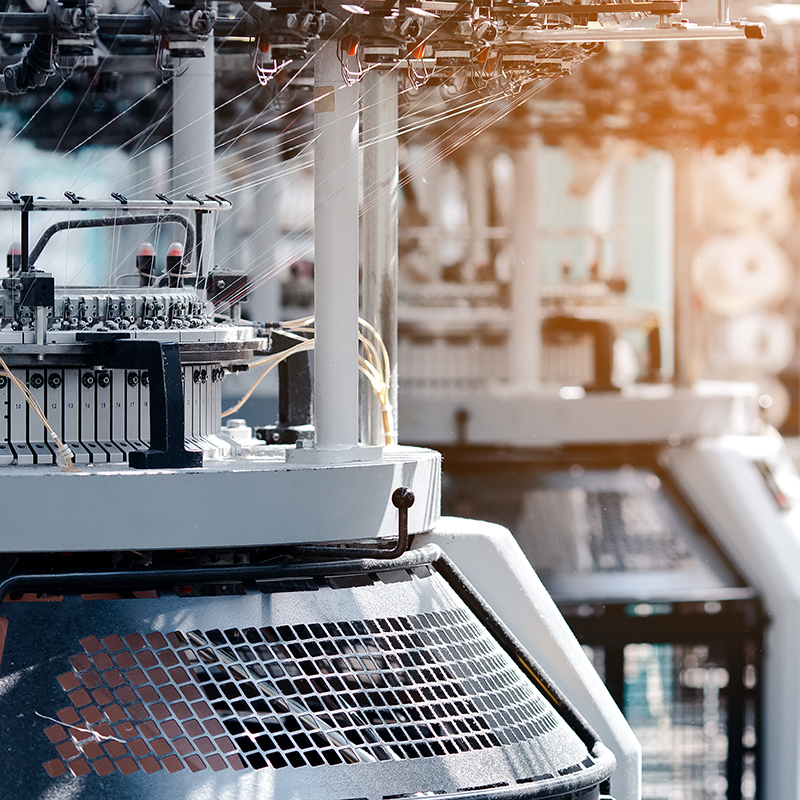 At Art Of Where we are passionate about bringing you the highest quality and most responsible fabrics that we have access to. This is why we carefully scour the market for both fabric certifications as well as responsible producers. We want to give you all a little more insight into some of the responsible fabrics we've found and why we chose to carry them.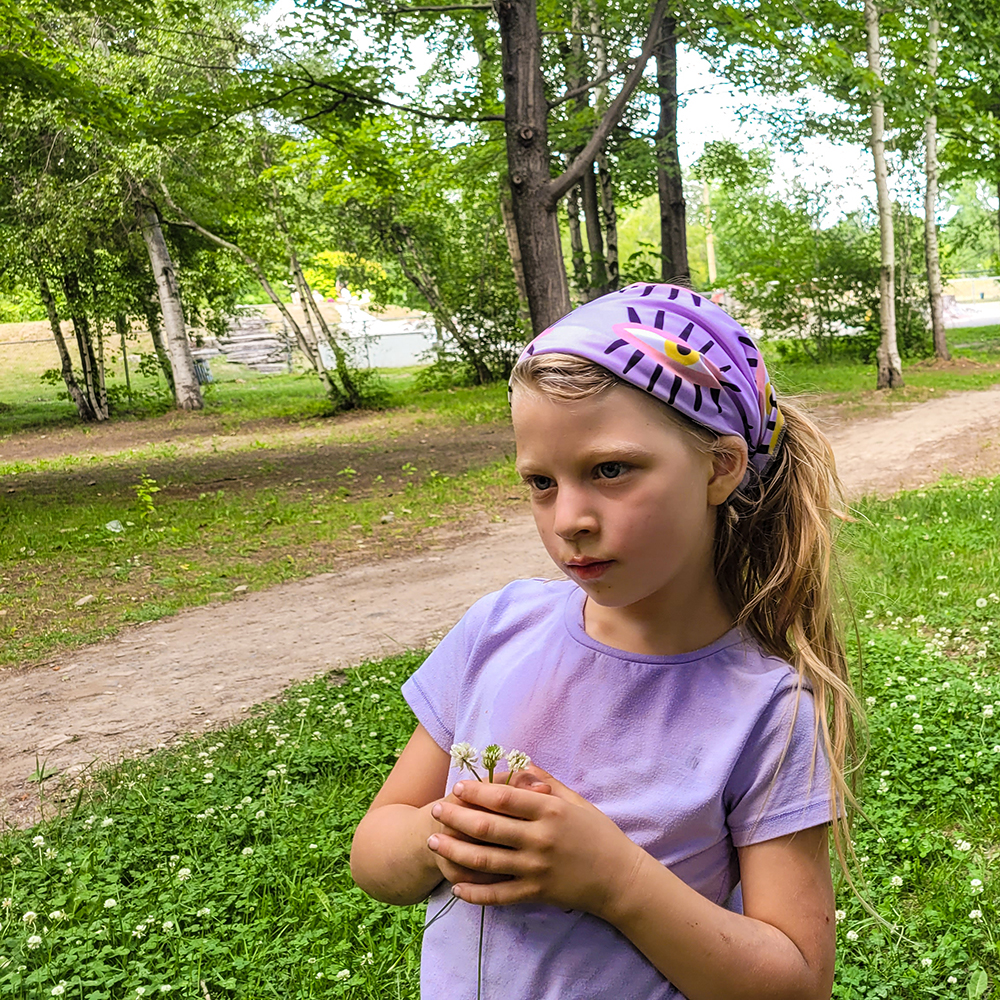 Headbands made in our 85% ecopolyester/ 15% spandex fabric made in Montreal
Many of our fabrics have certifications from an organisation called Oeko-tex. Oeko-tex has a variety of certifications and labels for an array of fabrics, but all of them refer to how safe they are for people to use. By this we mean whether or not the dyes are toxic, if the original fibre was grown with pesticides, if the source materials were recycled, and a whole bunch of other similar categories. Basically, to say that a fabric is Oeko-tex certified means that it's gone through rigorous testing and has shown to not only be environmentally friendly, but also completely safe for people to use.

So now I'm sure you want to know which of our fabrics are Oeko-tex certified! As mentioned, we have many certified fabrics to choose from, and it's likely that some of your favourite products are already made with them. For starters, all of our silk fabrics are certified, which means all of our silk scarves and silk kimonos! Polycanvas, polychiffon, satin charmeuse and matte crepe are our Oeko-tex certified polyester fabrics. These fabrics include our pillowcases, polyester scarves, zipper carry-alls and many more.

***Kimono robe in silky knit fabric composed of 85% ecopolyester/15% spandex. ***
Another fabric we're very proud of is our ecopolyester! While this fabric doesn't technically hold a certification from a specific organization, it is considered "eco" because of its production. EcoPolyester is the company that makes their self-titled fabric, and their stringent production method means that ecopolyester uses roughly 70% less water, energy and heat to produce when compared to standard polyester fabrics.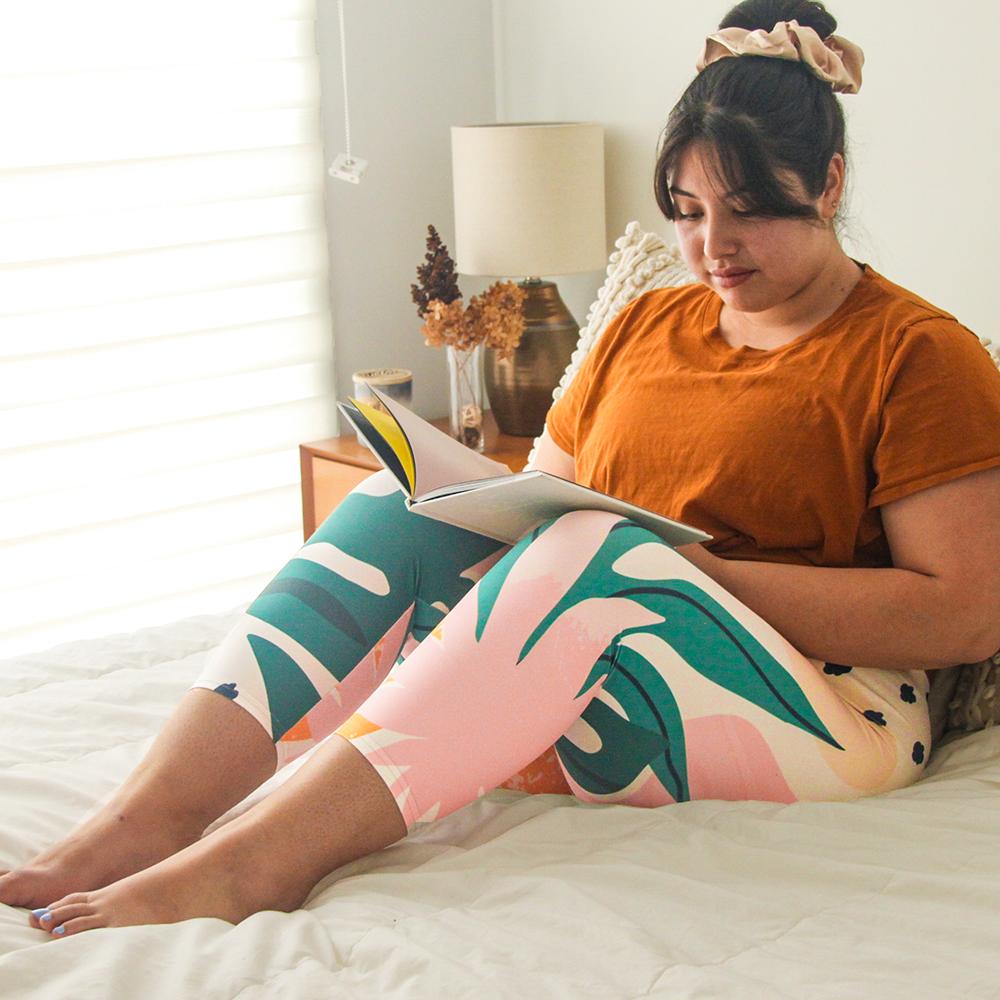 Lucious performance capris! Made from 88% ecopolyester/12% spandex fabric manufactured in Montreal!
The ecopolyester blend fabrics we carry are performance poly spandex knit, swimsuit knit, spun polyester and silky knit. These fabrics are used for some of our most popular products, including our leggings, athletic crop tops and headbands. How nice to know that buying and selling these products is not only an aesthetic choice, but also an ethical one!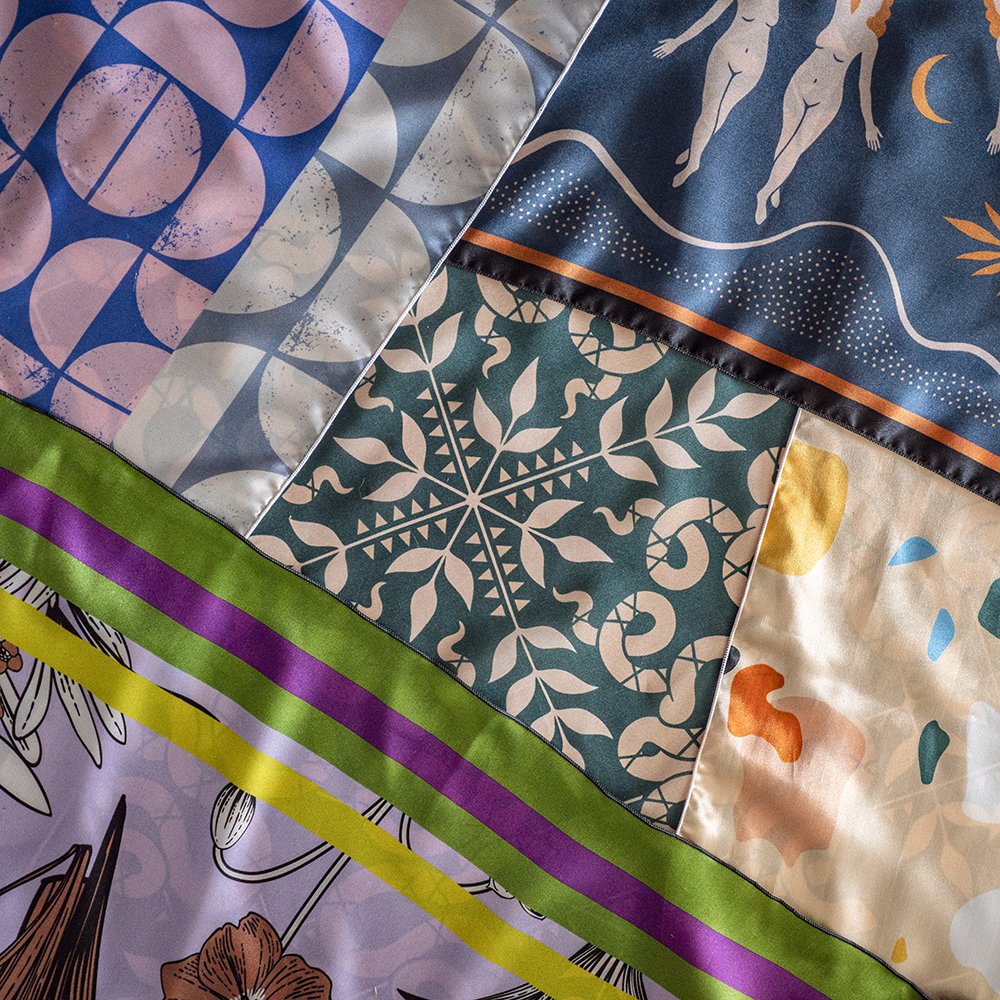 An array of 100% silk fabric which all boast OEKO-TEX certifications.
We hope this helped give you a little more insight into some of our fabrics and why we chose them! We're always looking for more responsible fabrics we can add to our fabric lineup.