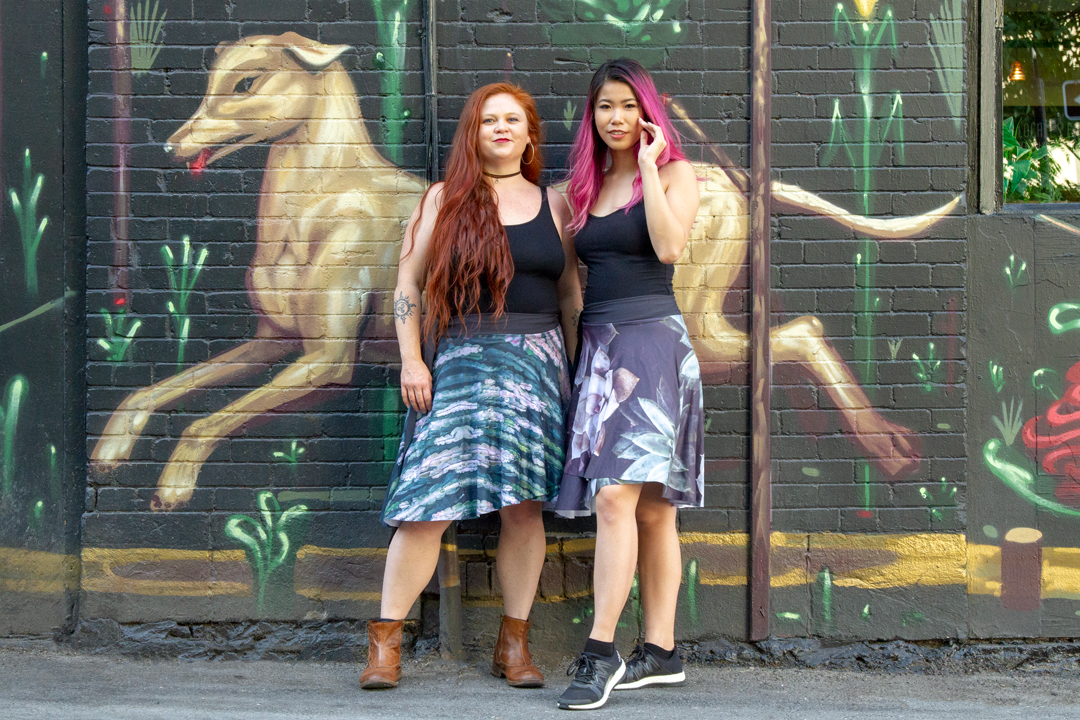 The flowing, fun, asymmetrical, adjustable, one-size-fits-many custom printed wrap skirt is here!!! Check out the features below and then design your own!
Fabric
Our skirt comes in two fabrics, our matte crepe and our peachskin jersey. The matte crepe is lightweight, has a lovely drape and feels similar to silk crepe (the weave is the same). You will see about 55% of the print on the back side of the fabric. A matte crepe skirt can go from day to night easily!
The peachskin jersey is more opaque. You will see about 10% of the printed design from the back side of the fabric. It's super soft, which means it's perfect for lounge wear. It can be worn no matter the season, whether it's warm or chilly. The fabric is breathable and quick dry.
Laser Cut Edges
This is one of our favourite features! Your art goes right to the edge with no hem sewn to weigh the skirt down. We precision cut the fabric in house, with lasers.
Edge on the matte crepe: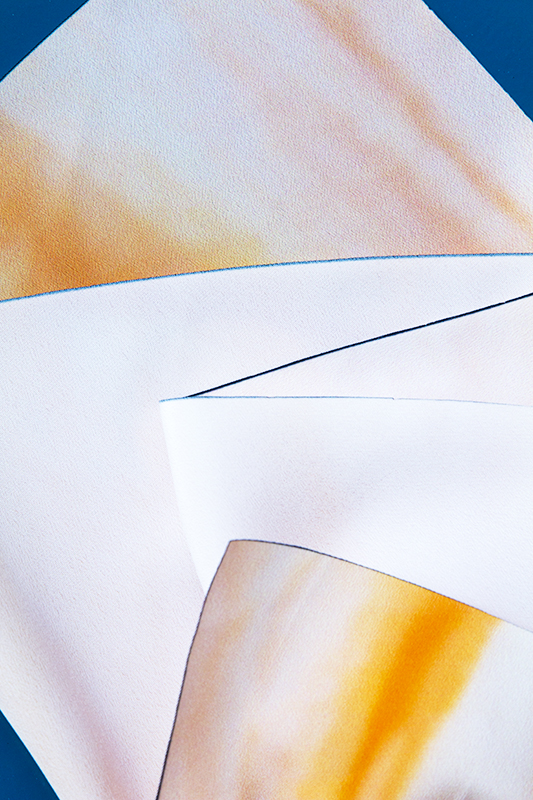 Edge on the peachskin jersey: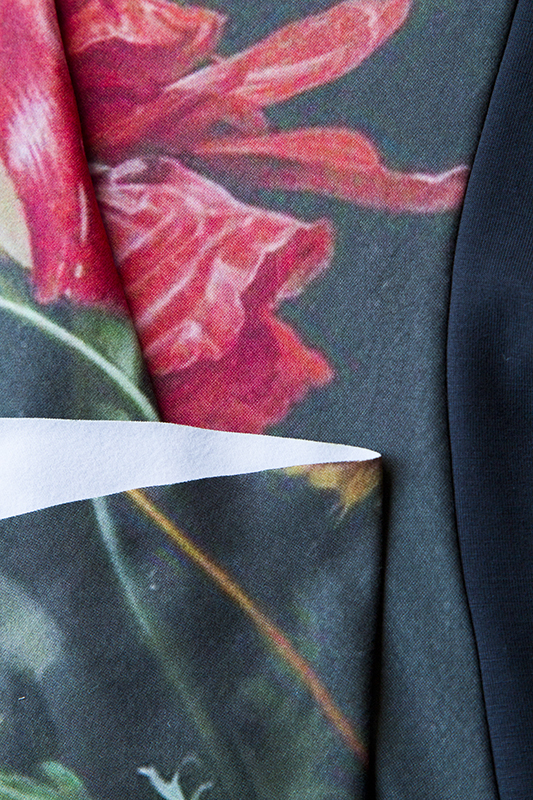 Waist Band
We offer 3 colours for the waist band of the skirt. You can choose black, grey or cream when you order. If you offer this product via an integration, like Etsy or Shopify, you can limit the waist band variations if you want to.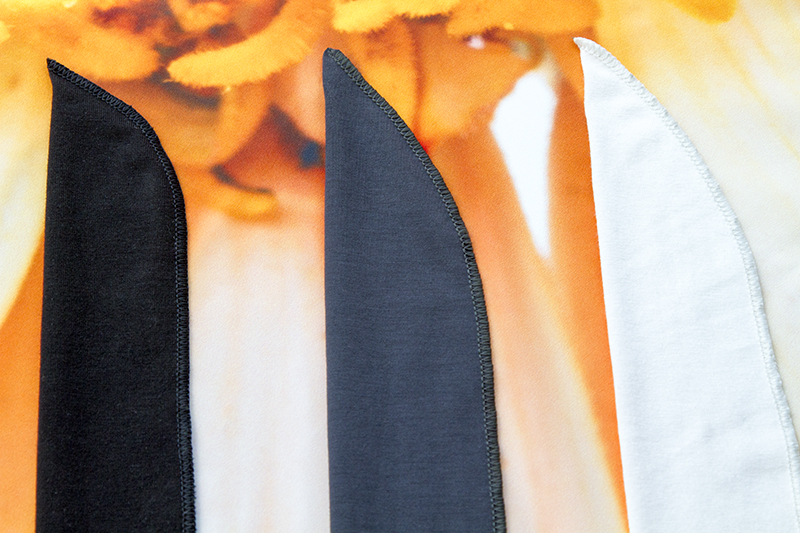 Opacity
Below we've got pictures of the same light coloured design in both fabrics, over a notebook with a dark print. When wearing a wrap skirt, you have two layers of fabric in the front, and one in the back so if your design is mostly light colours, go for the nude underwear!
Peachskin Jersey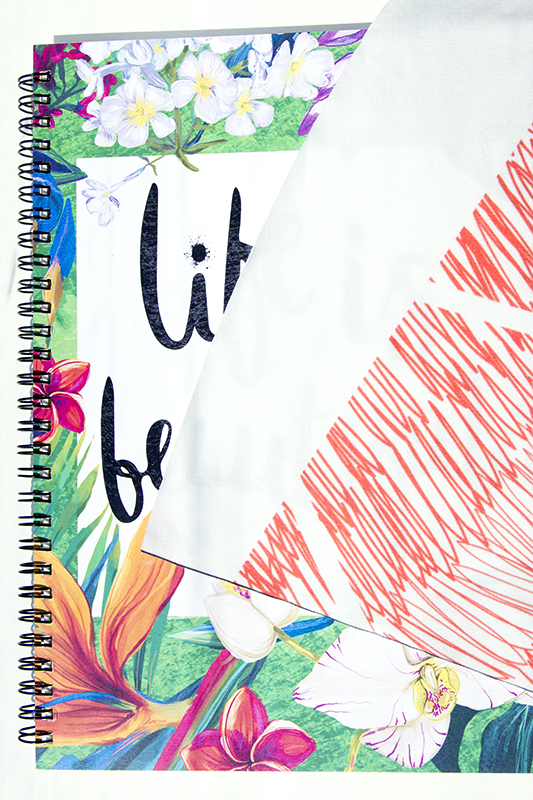 Matte Crepe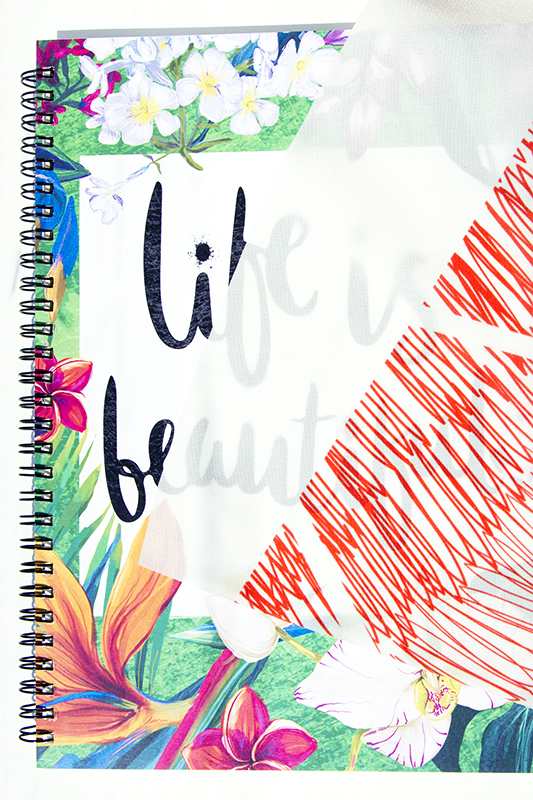 Versatility
Our wrap skirt can be worn in more ways than one! Wear it as a beach cover up, wear it as a cape or wear it asymmetrically from left to right instead of front to back. Check out the wrap skirt page for more photos, tips, washing instructions and more!