Feature Collection 9: Festival Fun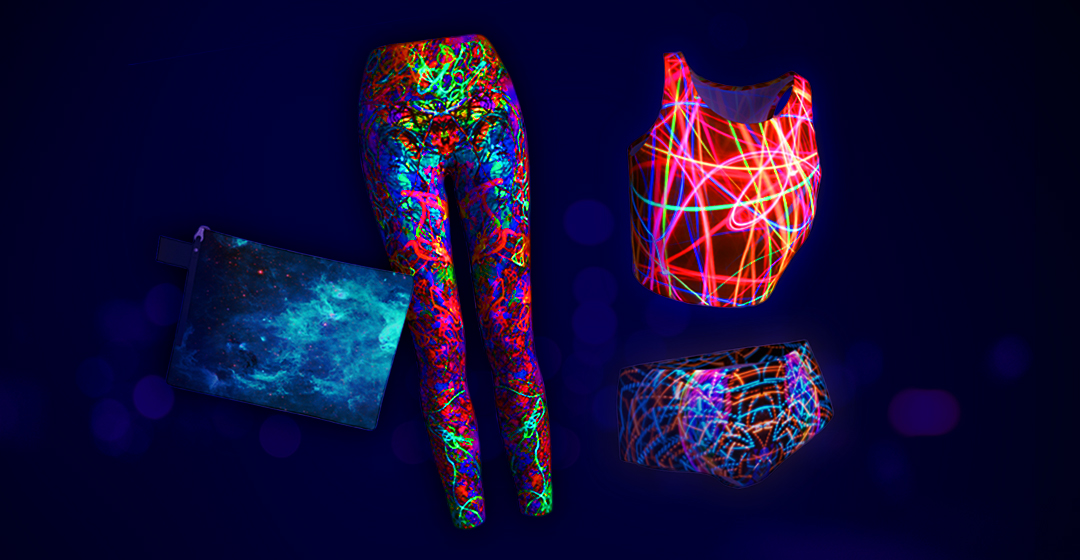 The festival season is upon us! Our feature collection includes leggings, mini shorts and a crop top all made of our sweat wicking, quick drying eco-polyester. All of the prints remind us of how the lights look when you're dancing in the night, and because our fabric is black light reactive, you will be glowing too! Our collection is fantastic for moving to the rhythm but comfy enough for lounging and easy to clean even out in the woods or desert. We've also included a cute zipper carry-all so you can stash all your essentials.
We'll be posting production photos as we bring these designs into reality. When everything is ready we're giving the collection away to one lucky person so make sure to follow us on Facebook or Instagram to keep up to date!
Mermaid yoga leggings by James Oursler, size medium: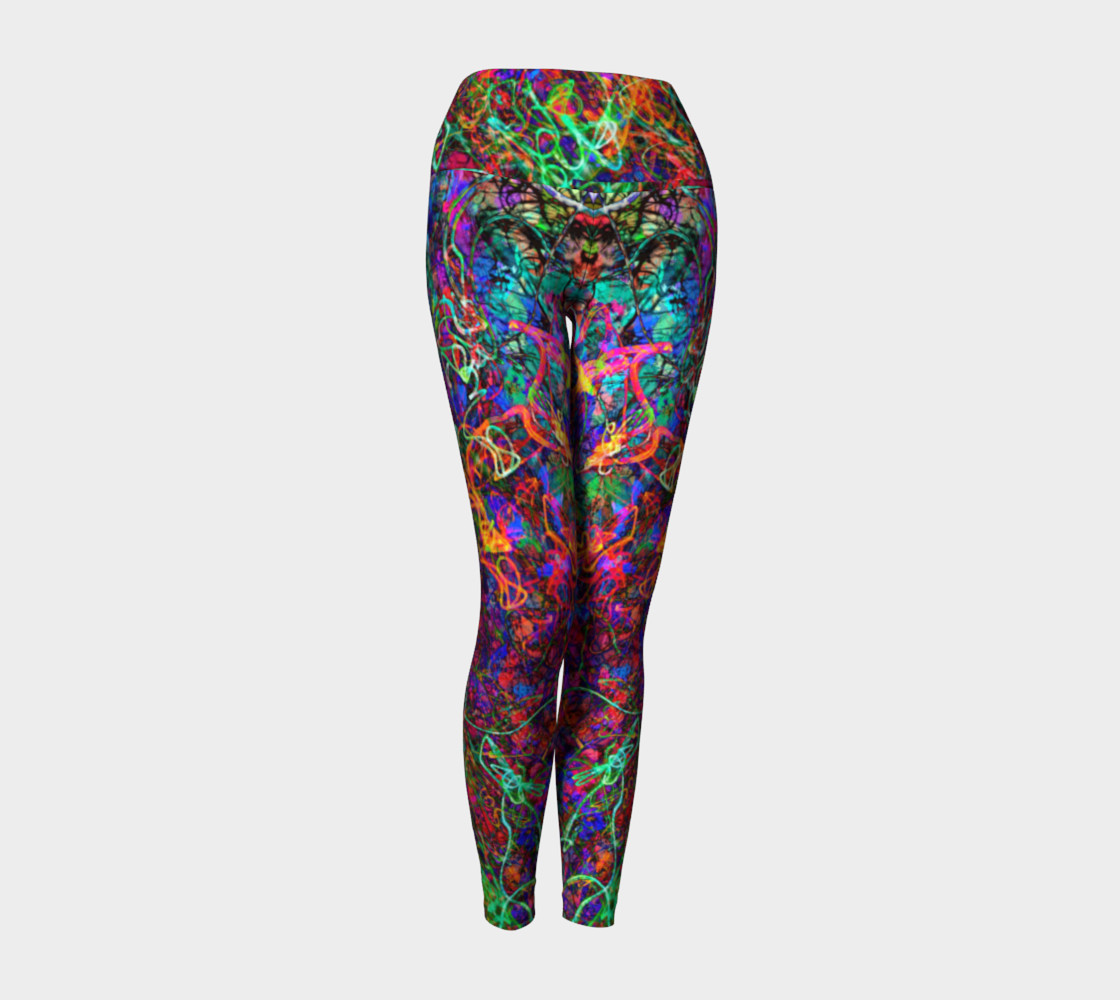 Hoop Dreams Booty mini shorts by So Tight, size medium: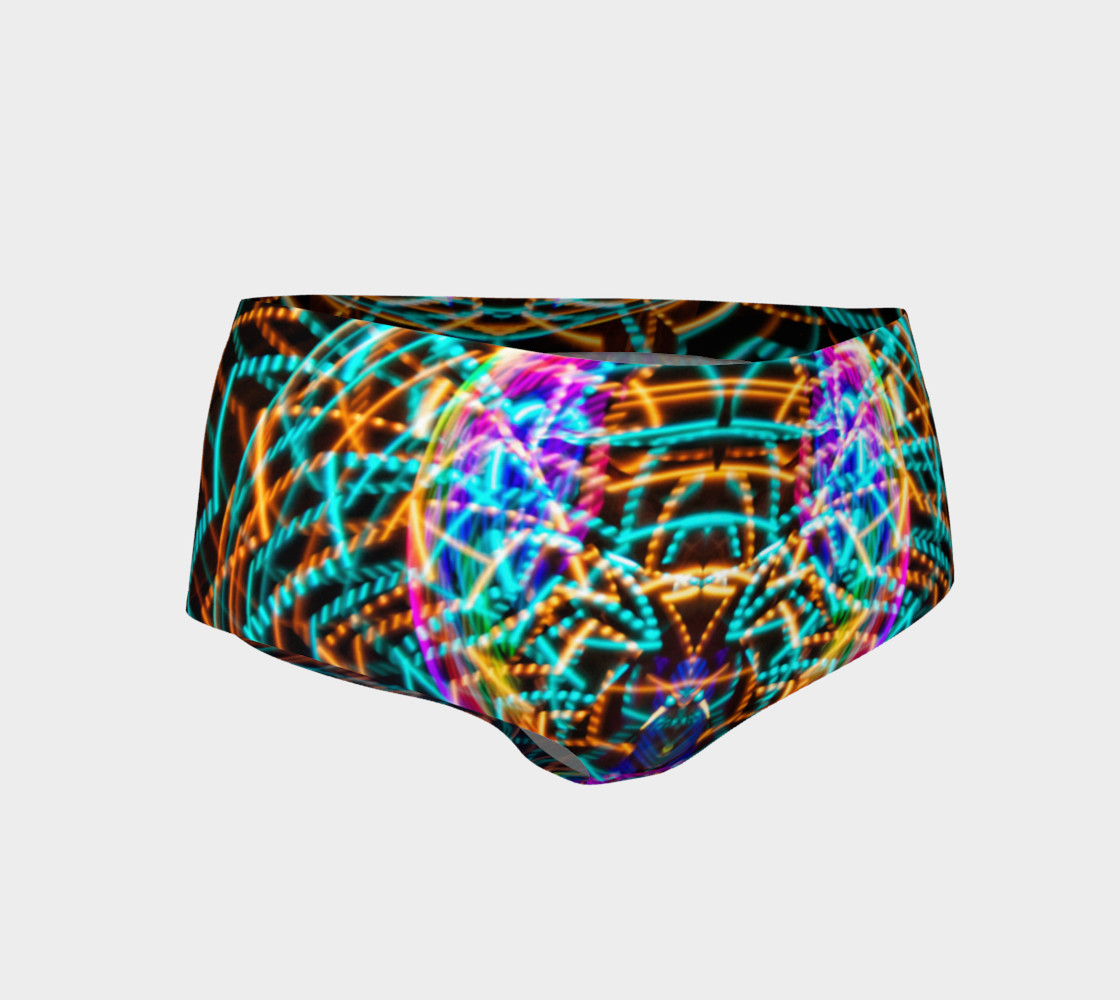 Christmas Light Trails athletic crop top by Big Baby Sweets, size medium: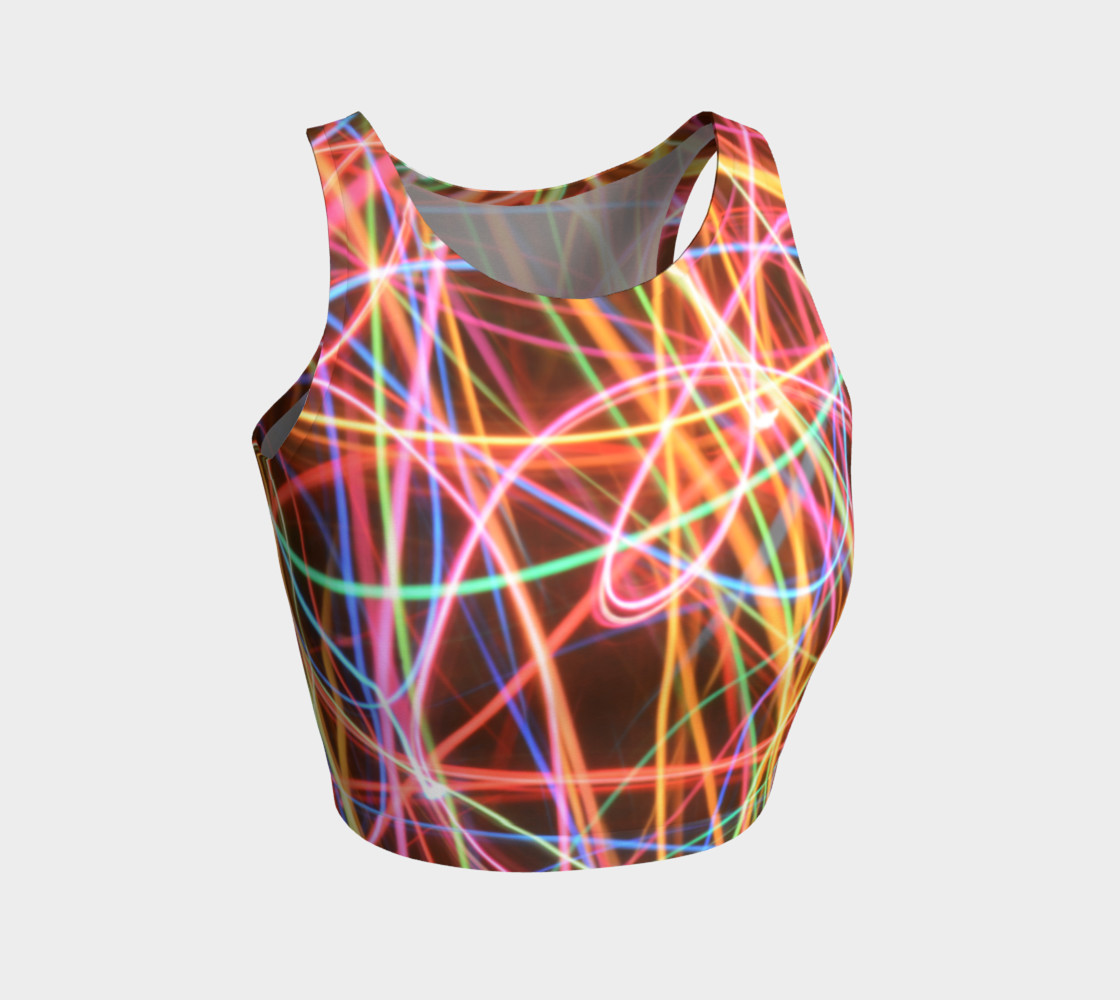 North American Nebula Infrared Turquoise Enhanced zipper carry-all by Sandyspider Gift Designs, 10" with a black/nickel zipper and black zipper pull: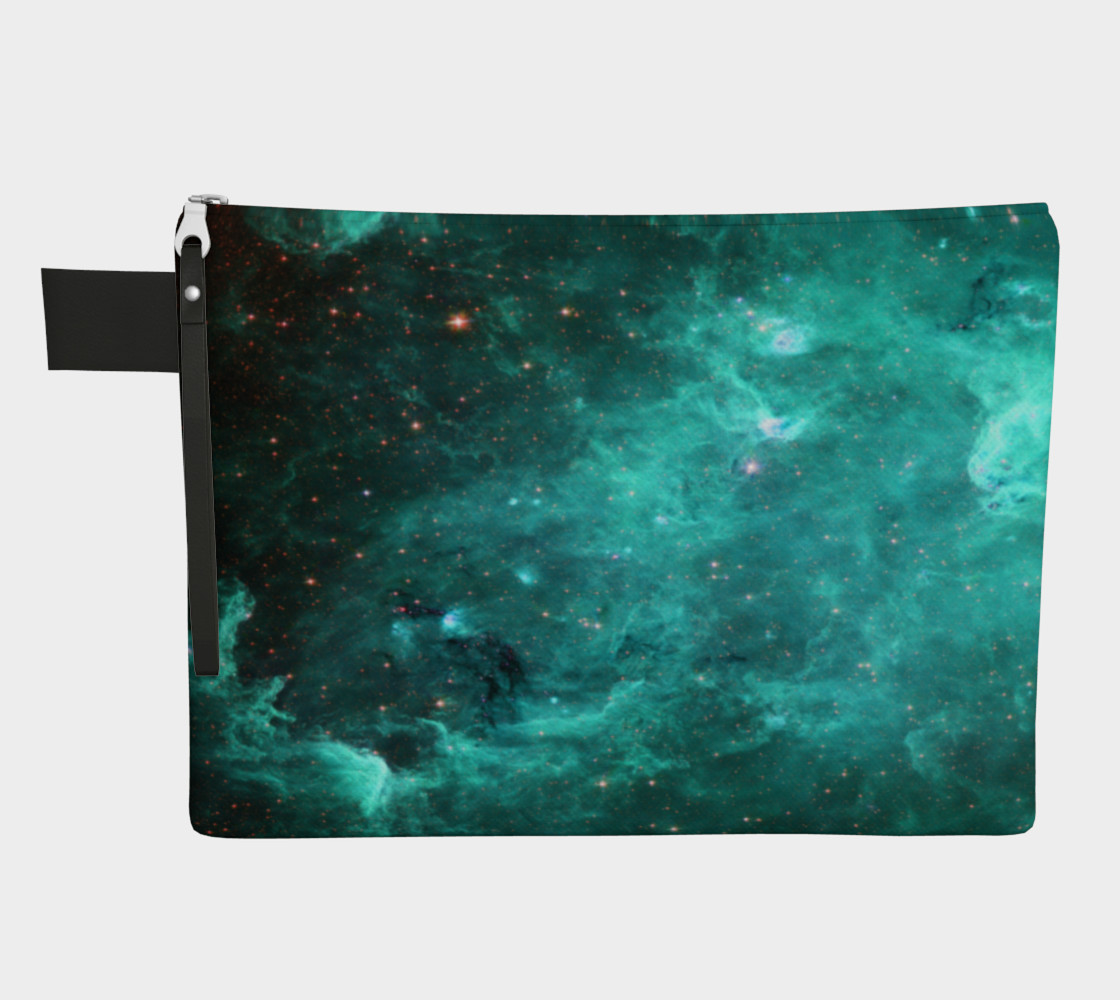 Check out these amazing black light photos! We ventured deep into the basement for these ones, wading through old shopping carts, lighting fixtures, mirrors etc. and it didn't turn into a horror movie, which we are all thankful for!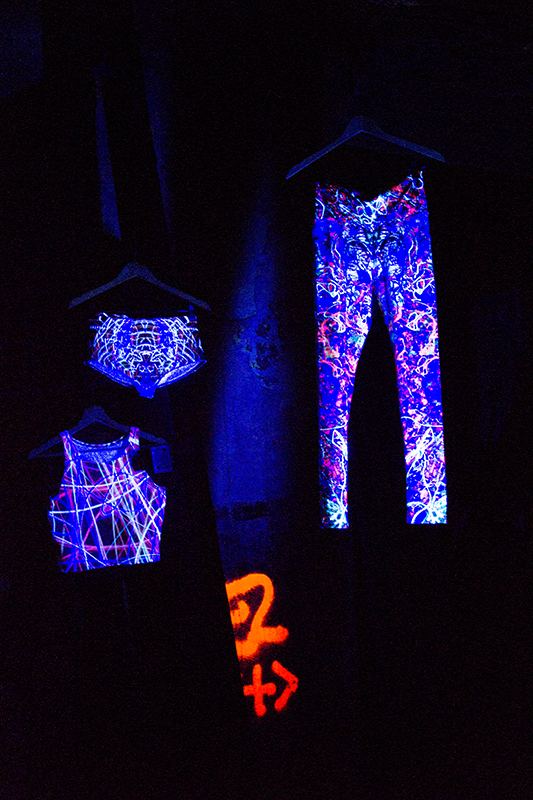 Are custom made Art of Where products part of your summer plans? Are you selling at markets or going to the market with a custom printed tote bag? Surfing in a crop top and leggings? Wearing a chiffon kimono as your beach cover-up? Tell us all about your plans in the comments!