Why we don't make t-shirts...yet!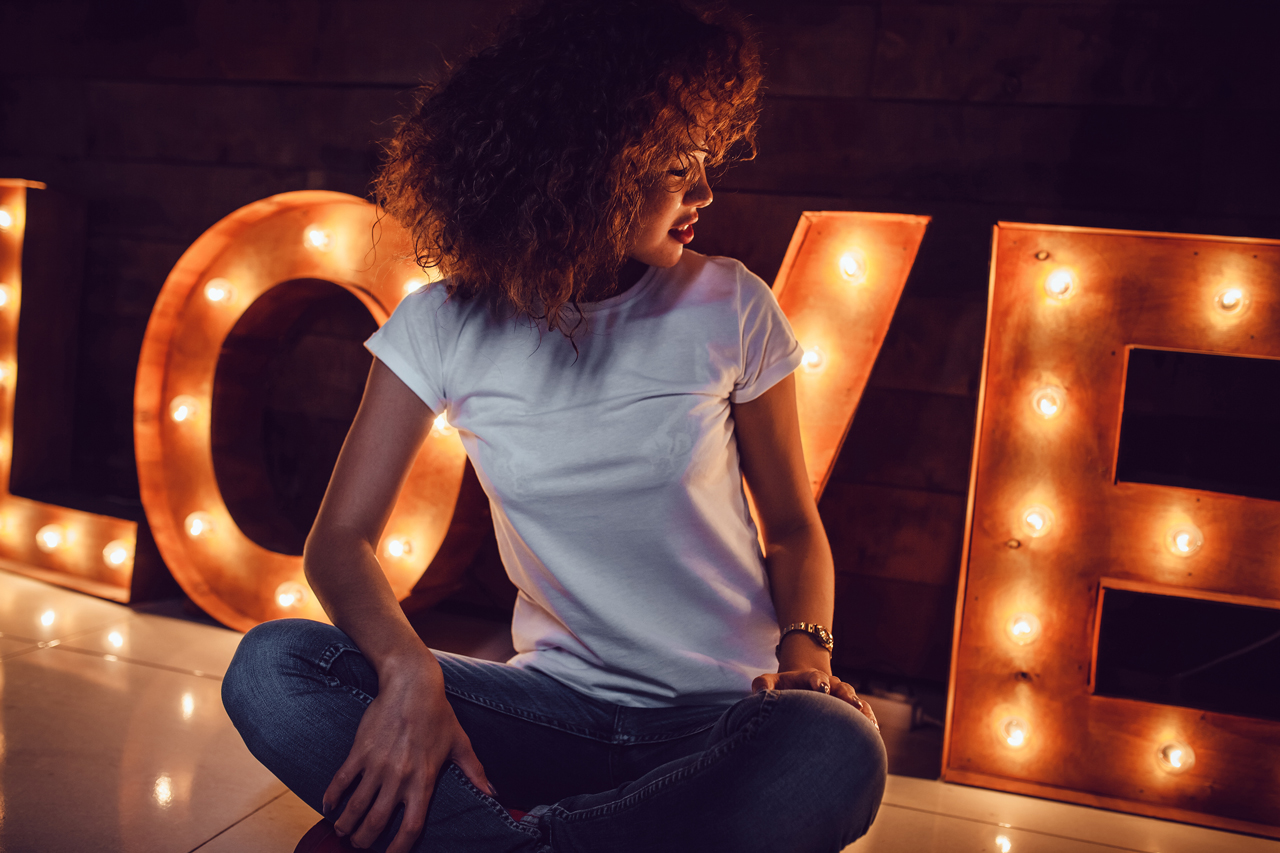 Addendum: WE MAKE T-SHIRTS NOW!
Check out the women's and men's (unisex) tees on our site and get to the Design Lab to make yours!
---
Our customer service team gets asked why we don't make t-shirts on a regular basis, so it seemed like a great thing to address with a blog post!
The main reason we don't have t-shirts like some other print on demand companies, is that we make all of our clothing items in house, whereas other companies print on existing t-shirts, hoodies etc. From printing to cutting to sewing, our clothes are made by hand in our Montreal studio.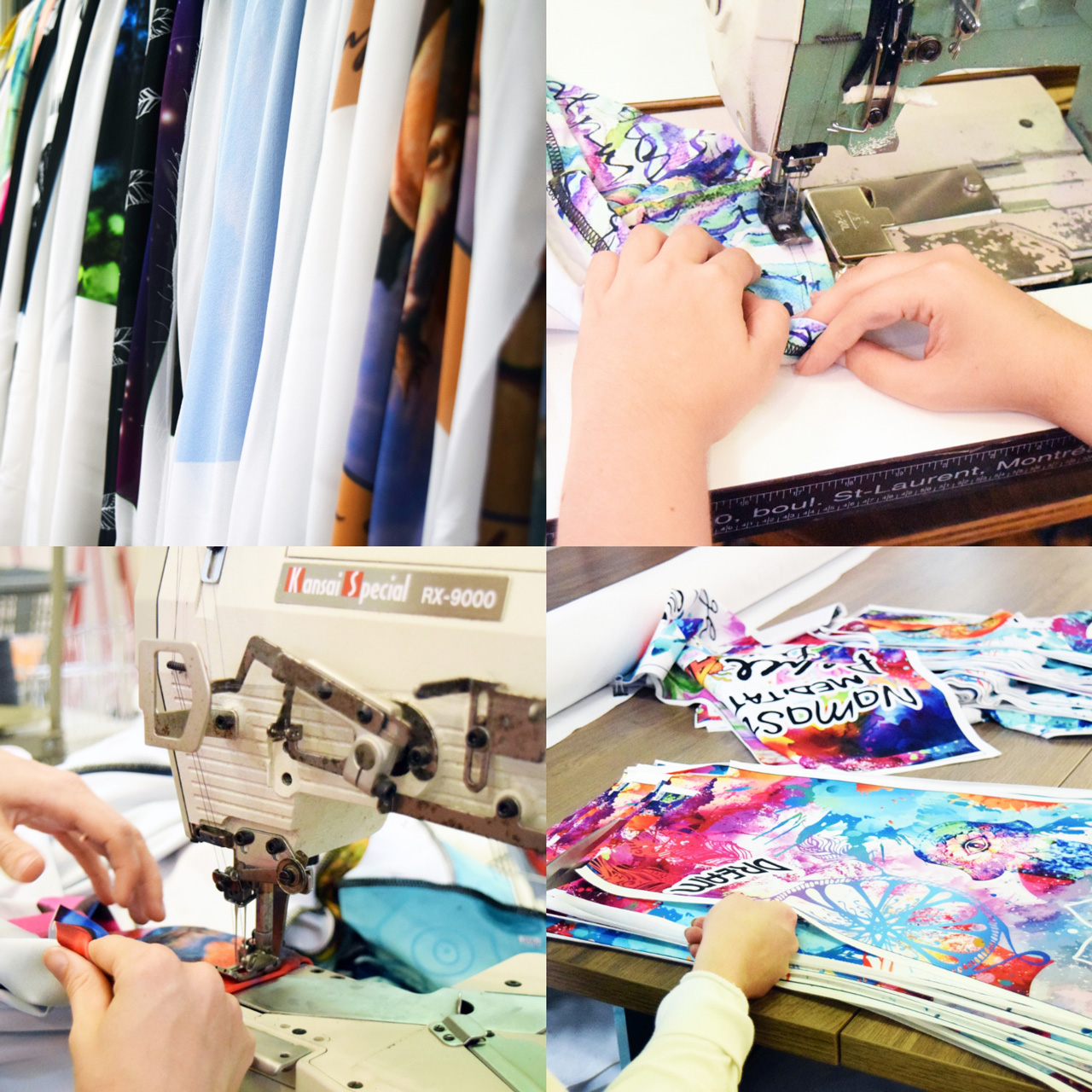 The t-shirt market is already well established, with well known makers like Gildan, Hanes, Bella etc. and many print on demand companies will carry stock of these tees to print on. Art of Where offers fantastic products, designed by us, and working on a t-shirt always seemed like we would be trying to reinvent the wheel. We do hear you, though. We know that artists find it much easier to deal with one production partner, as opposed to 2 or 3 depending on what items they can make. Tees are always on our minds as well, and we're be looking into how we may be able to incorporate them into our options.
If you are looking into t-shirt printers, or just want to know more about the process, keep reading! There are a few methods commonly used by print on demand companies, and we'll take a look at them here.
Printers may have Gildan brand t-shirts that they will add your custom design to by direct-to-garment (DTG) printing. This method involves using a specialized inkjet printer that prints directly onto the product. The t-shirt is put on a frame, and then fed through the printer (just like paper going through). The ink is sprayed in droplets on to the t-shirt. You can achieve great colours, print designs with multiple colours and the printing can be done on any colour of t-shirt.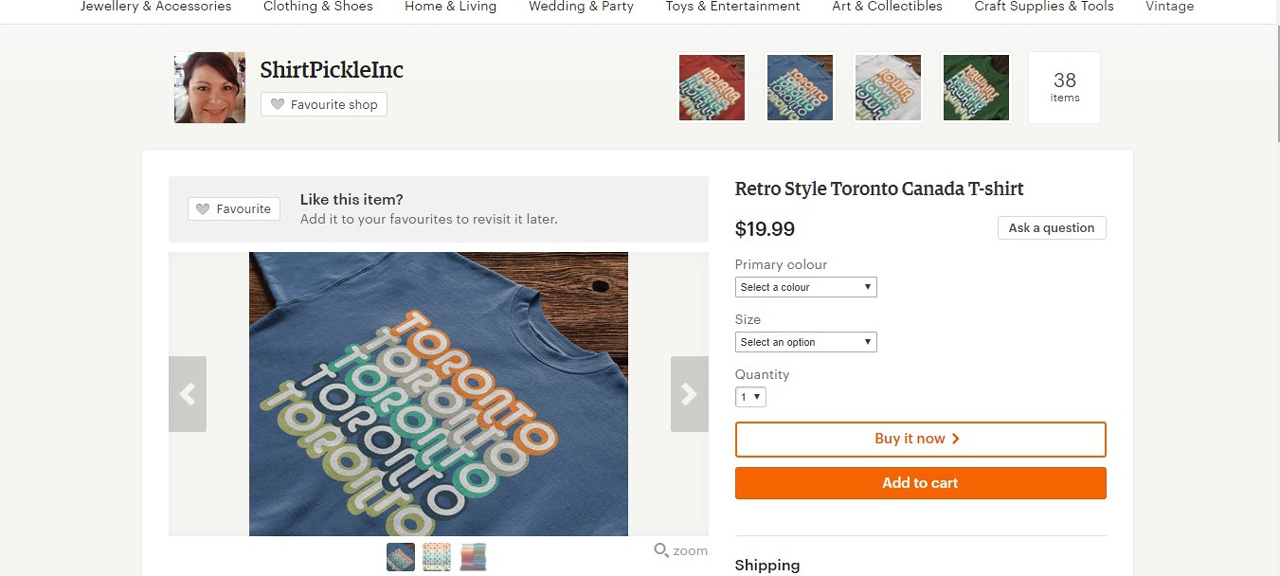 Some companies also offer screen printing, which is ideal for larger orders of simple one or two colour designs being printed on t-shirts. A thin mesh is stretched over a frame, creating the screen. A negative of the design is printed on the screen. The t-shirt is placed on a frame, to ensure proper design placement, then the screen is placed on top. Ink is then spread over the screen, kind of like icing a cake, and a squeegee or roller is used to push the ink through to the t-shirt. Only the areas of the screen with the design on it will allow ink through. There's a bit more to it than that, in regards to inks and chemicals, creating screens etc. but these are the basics.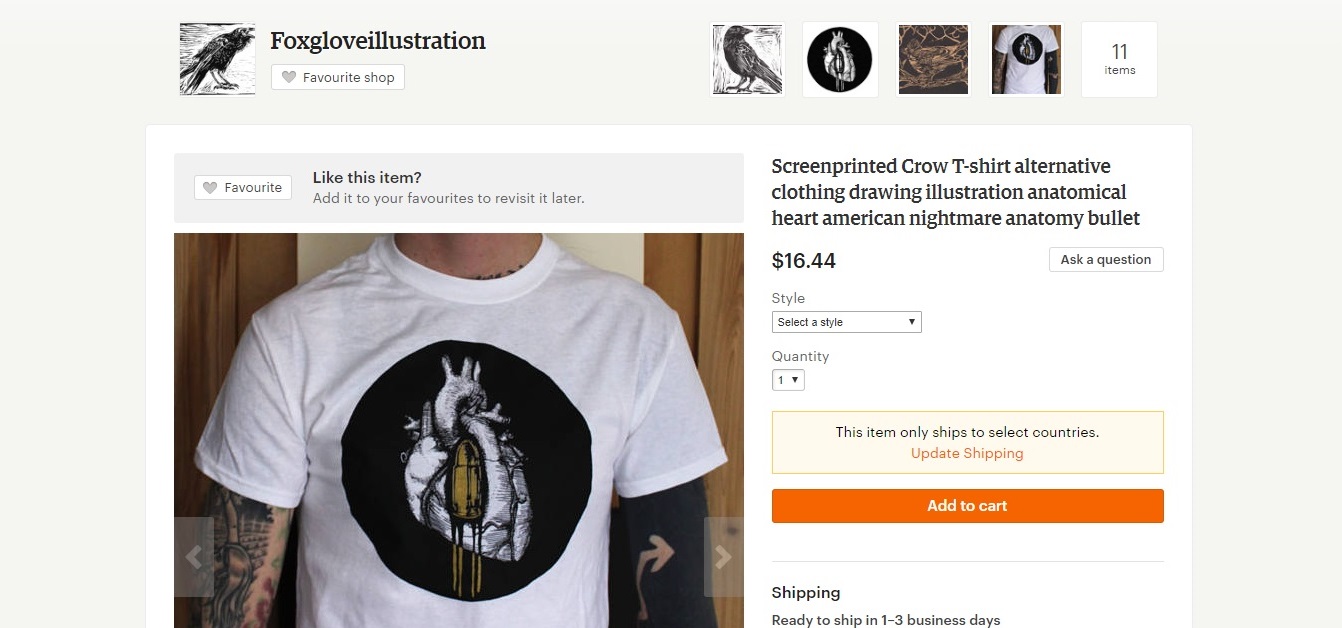 What we do at Art of Where, and what some companies also do on t-shirts (all over prints) is sublimation printing. This method involves printing on paper, and then transferring the print to fabric by way of heat. Sublimation printing can only be done on white synthetic fabrics, unlike DTG and screen printing which are best done on 100% natural fabrics, of any colour.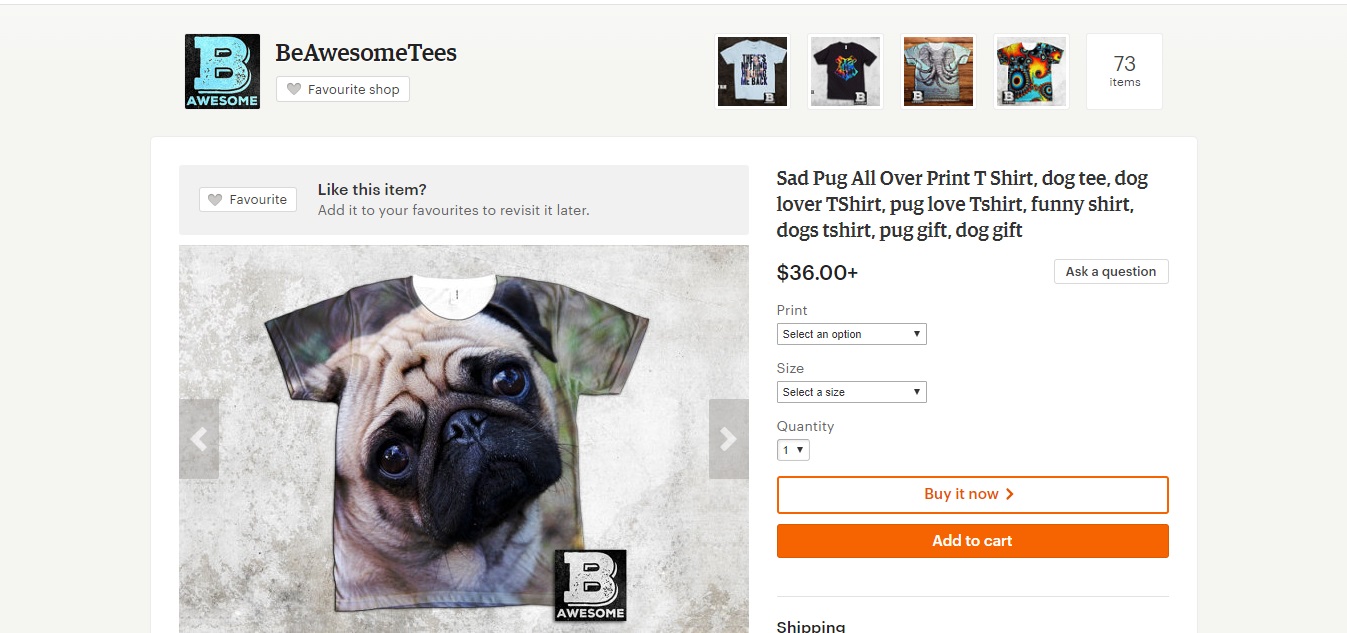 When transferring a print directly to a t-shirt by sublimation, any folds, creases or edge seams (e.g. the underarm area) are likely to remain white as the heat press can only transfer ink where the paper is in direct contact with the fabric.

Here are some links to videos so you can get a good idea about the equipment used to do DTG printing, screen printing, and sublimation printing.
Let us know what kind of t-shirt printing you'd love to see us offer! The more feedback we get, the better!