We're bringing back Giveaway Collections! See what's in the Spring Daisy's Collection dropping now!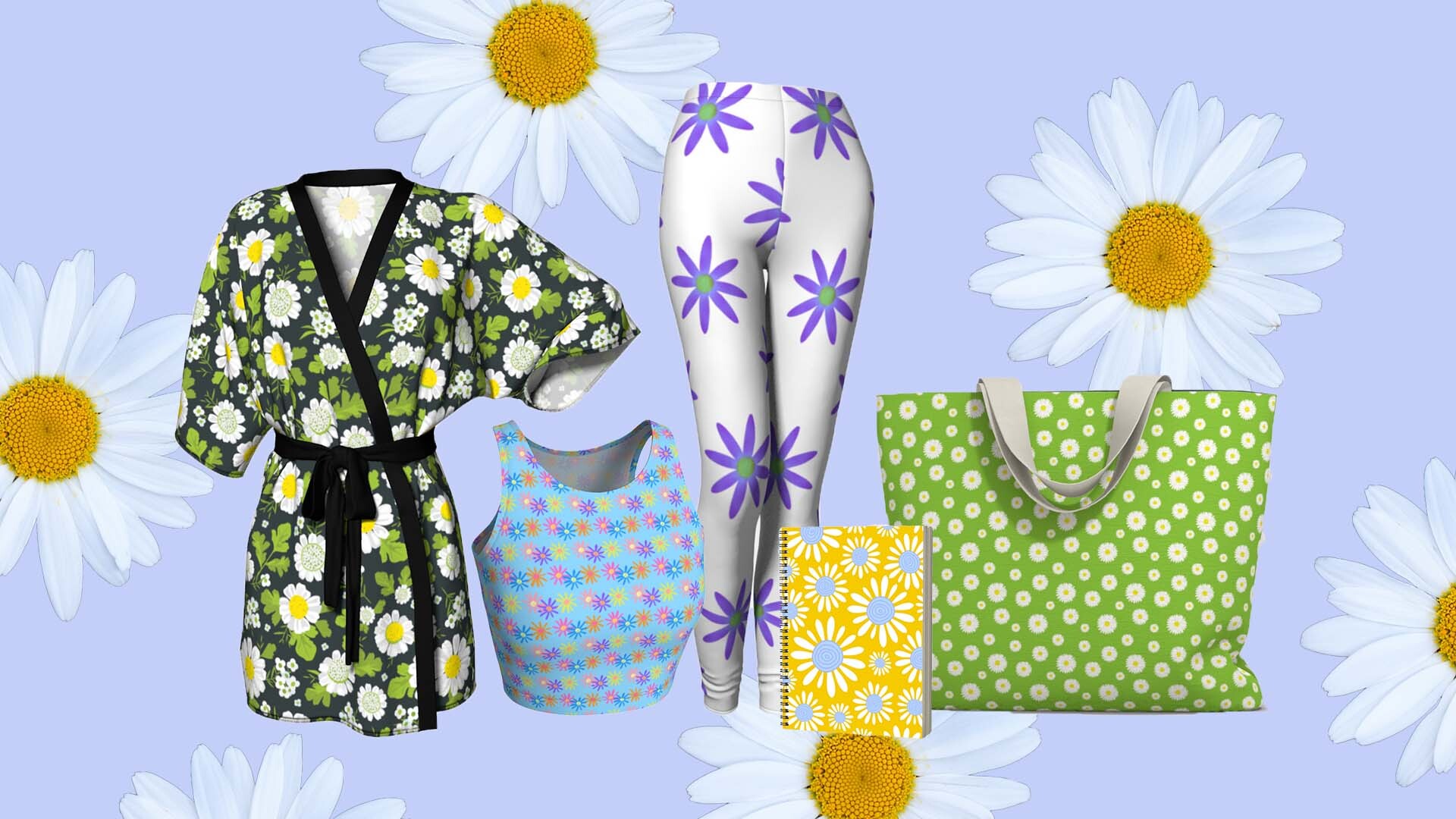 After a very long hiatus, we're back with our giveaway collections! If you've been following our blog for a while now you'll remember that pre-pandemic days we used to do these fun monthly giveaways that would feature products from our Art Of Where Marketplace. Each month we picked a theme and then made a giveaway package of products that had that theme as their design. So for example, we did a "super sweet" theme that featured products with donut designs. We would then proceed to make those products and hold a giveaway for 1 lucky winner.
Sounds great, right? These giveaways are not only a fun way to potentially win a bunch of free products, but they're also a great opportunity for your shop to get a bit of attention! If your products get chosen that's a whole bunch of free advertising for you and your business. This months giveaway is worth over $200! All artists involved receive their commission on the featured products.
All that to say is we're starting these giveaway collections back up again and we're so excited! This month's theme is…
SPRING DAISIES!
We've selected 5 adorable daisy printed products for our collection this month. Check them out below!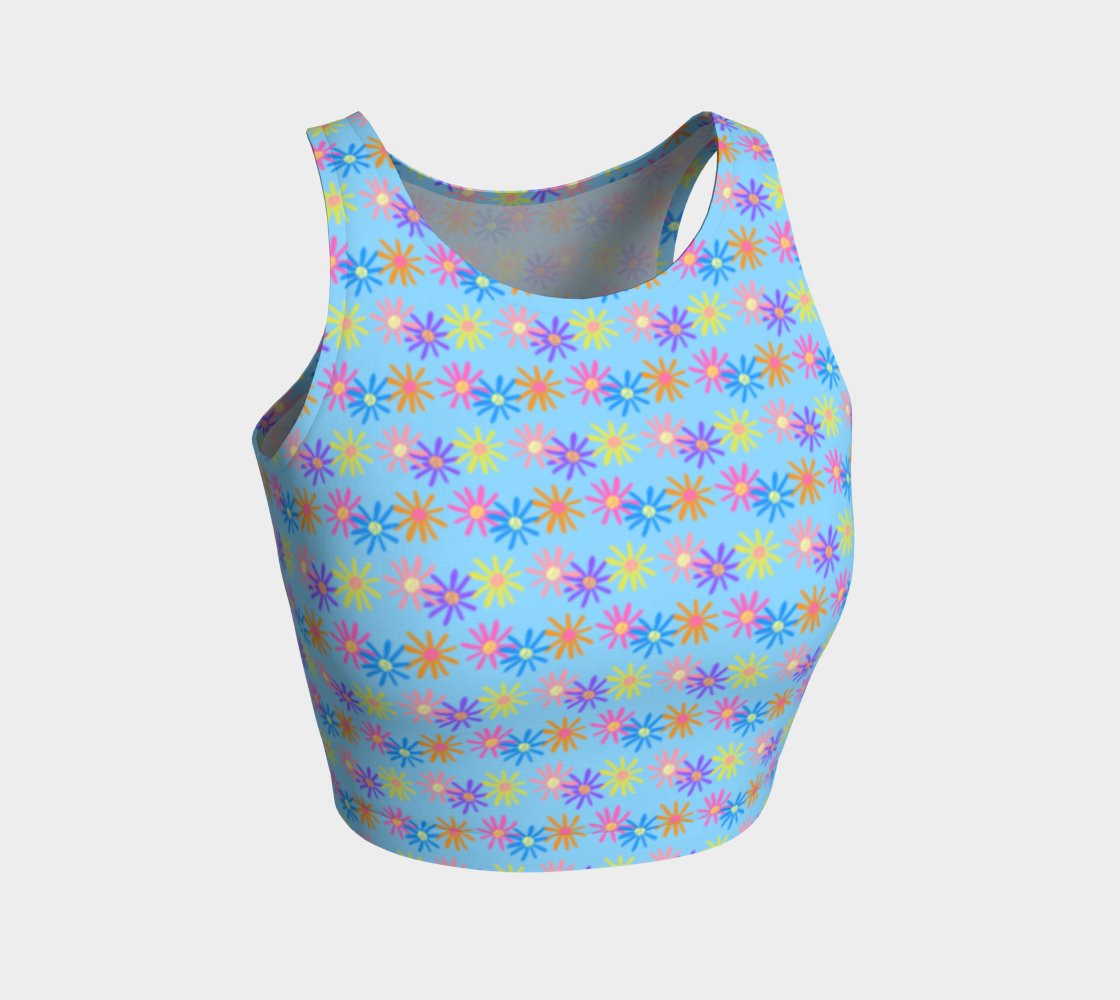 Karen Kammermann designed this unique take on the classic daisy print that features fun spring colours. They put this print on the athletic crop top, which we feel is a spring and summer product essential! Its performance fabric is super versatile for exercise or leisure, and can easily be dressed up or down depending on the need. Karen Kammermann has many more fun floral prints that are great for spring and summer too.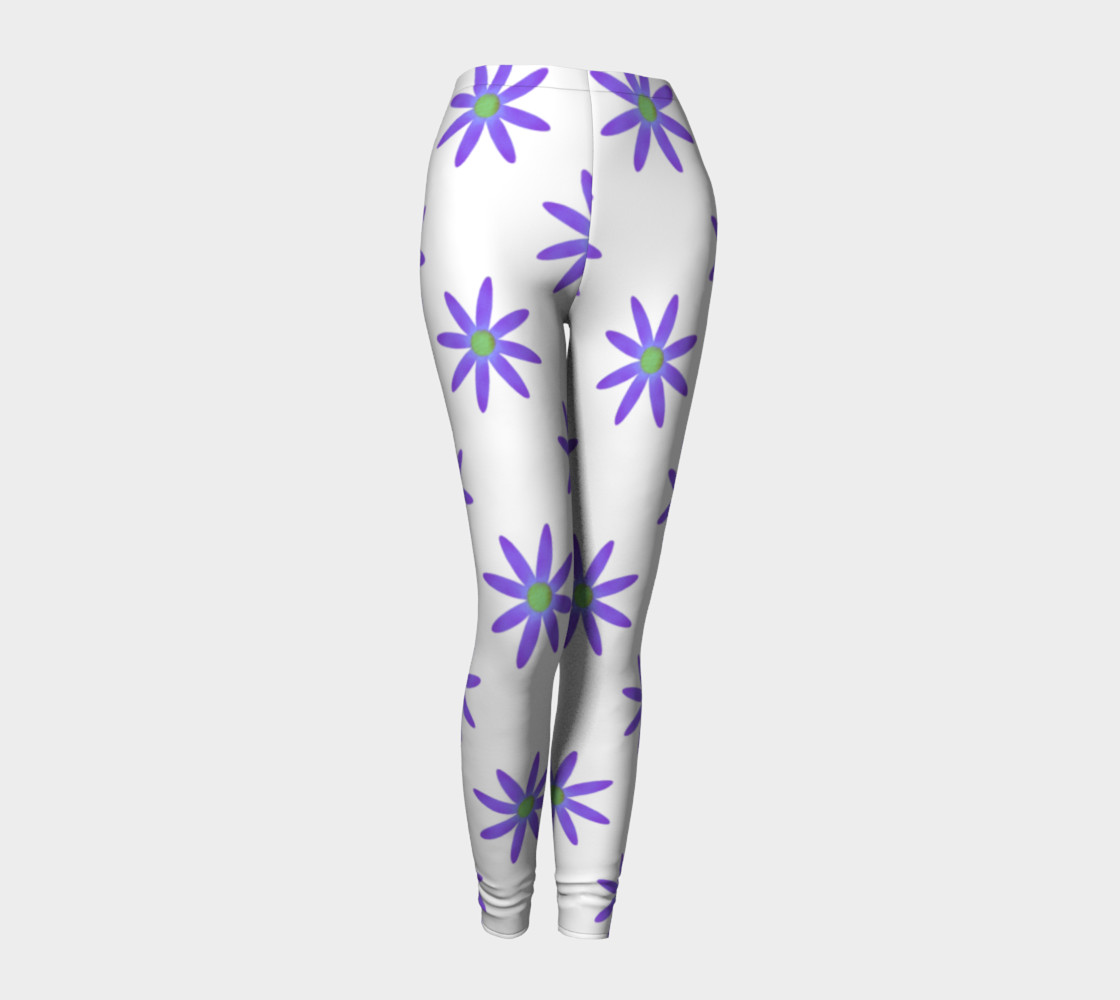 This super cute daisy print was designed by KCavender and we absolutely love it on the leggings! The leggings are another spring essential, and can easily transition between activewear and casual wear. You can't go wrong with a pair of printed leggings!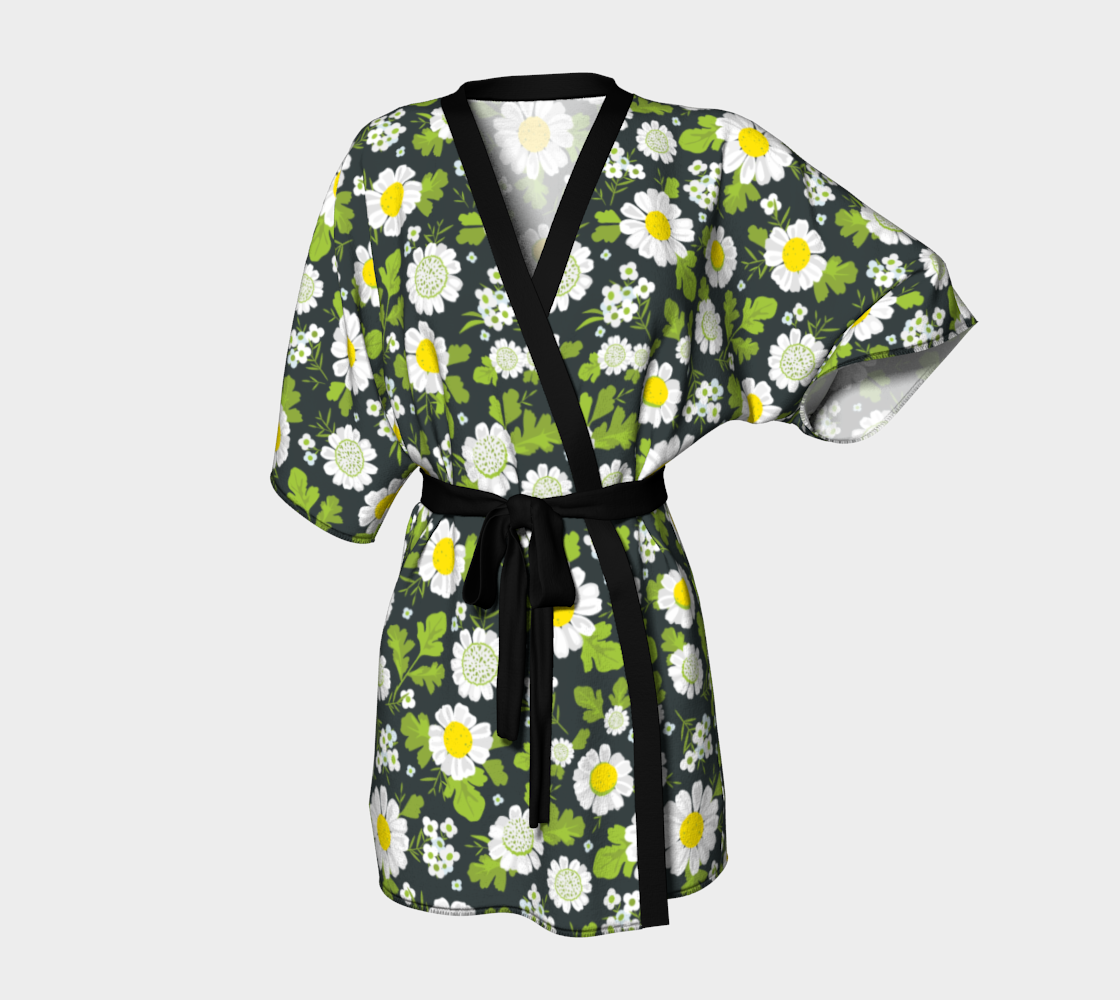 The kimono robe is a great piece for warmer weather, adding a chic over layer for going out, but is also perfect for year round indoor lounging! Lents designed this fabulously floral print that is absolutely perfect on the lightweight kimono robe.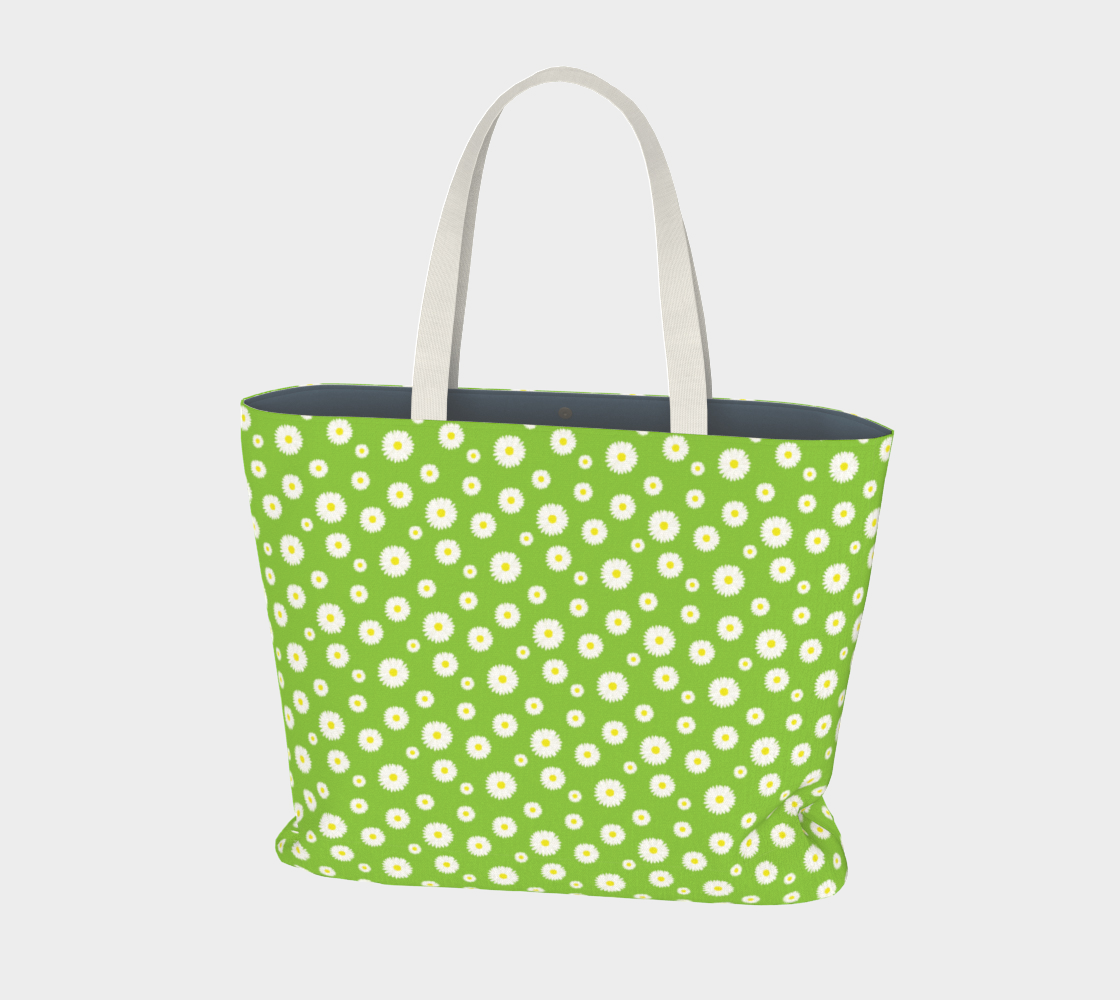 Whether you're going on a spring picnic or doing some seasonal shopping, the market tote is a warm weather essential! This one by Kat's Print Boutique could not be a more perfect addition to a spring daisies collection with its pearly white flowers laid over a vibrant green backdrop.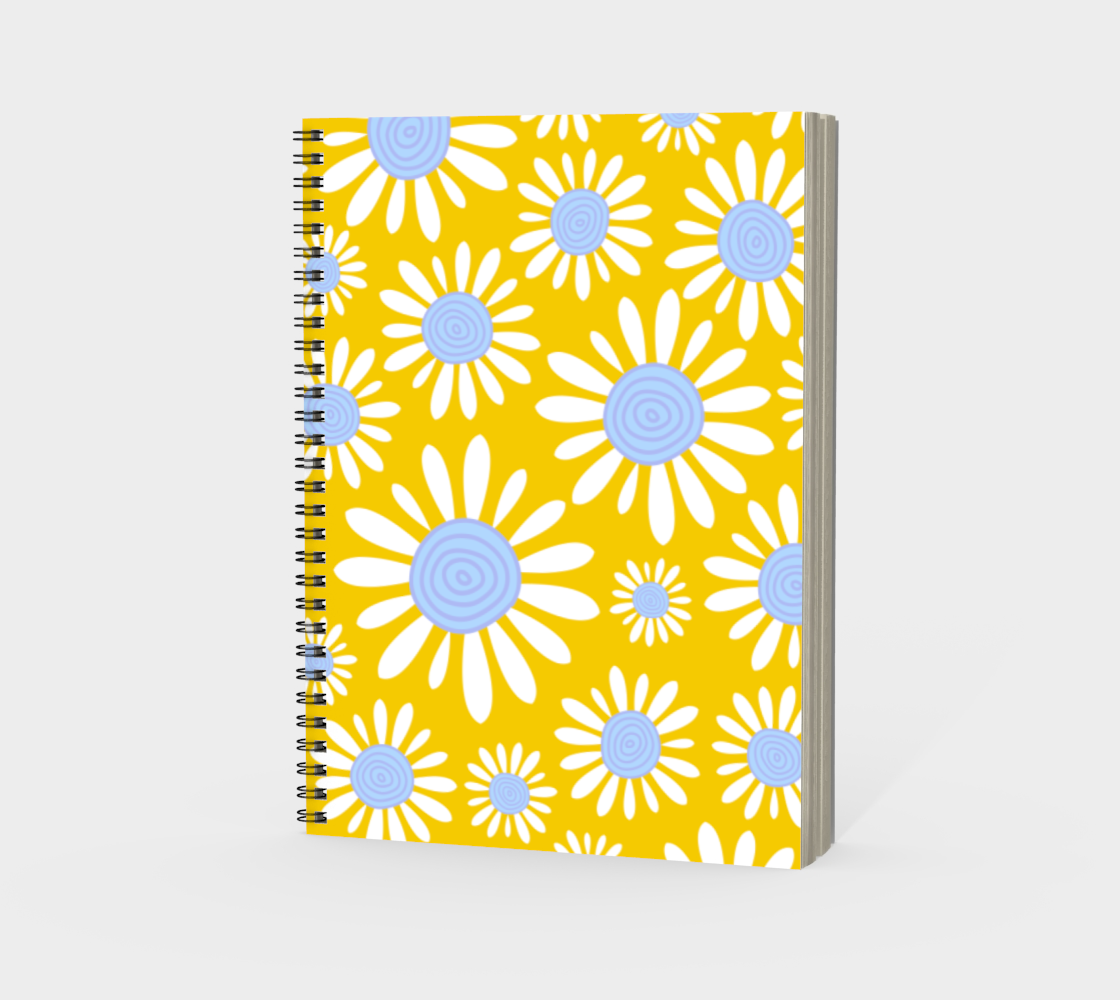 Last but certainly not least, this adorable spiral notebook from Prawny is perfect to throw in your market tote and bring to the park or coffee shop! Its hard plastic cover keeps it safe so you can enjoy endless writing, doodling or whatever else you use your notebooks for. The bright and cartoony daisy print absolutely screams sunshine! Check out their store for more fun floral prints.
Those are our products for this month's giveaway! Stay tuned into our instagram account all month long to find out exactly how to win these great products.
If you're an Art Of Where shop owner and want a chance to have your products chosen for next month's giveaway collection, our these is going to be Summer Sunshine! Get designing now and make sure to add the word "Sun or Sunshine" to any designs you have that you think would qualify for this theme to make sure we can easily find your design.
Happy Designing!