Microtwill Face Coverings are here to help out! Make them your alternative to cotton sateen face coverings, or make them your preferred option!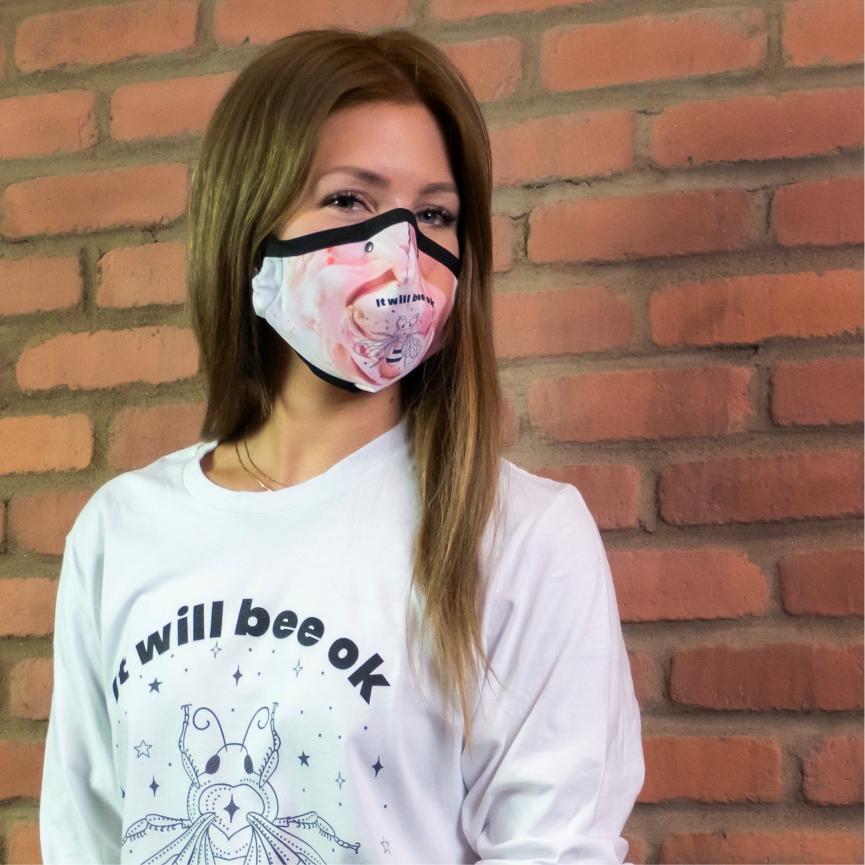 Update! December 1st, 2020
We will be gradually resuming production on the cotton sateen face covers tomorrow (December 2nd). There is a backlog of orders due to the downtime we experienced, so please allow some time before your order ships. We expect most items in the backlog to ship by December 13th in time for the holiday shipping deadlines.
If you asked us to switch your order to the new microtwill fabric, it is already printed in that fabric and should ship this week.
To help clear the backlog effectively, we will not enable new orders of cotton sateen face covers until Friday, December 4th. Be aware orders of cotton sateen face covers made after December 4th will most likely not reach customers before December 25th.
If there are any changes to our production status we will issue another update. As of now, we are seeing stability in our system and expect production to continue.
Thank you for working through this with us and adjusting your businesses! We truly appreciate your continued support and stay committed to making beautiful items that build art-based businesses worldwide.
Best,
Kate
Co-owner Art of Where

2020 is the year of face coverings, and we've been beyond happy to provide so many of you with our selection of face coverings over the last few months! Both our Cotton Sateen Face Covering and Double Knit Face Covering have a variety of unique benefits and serve specific purposes, and we've had great feedback on both of them. With that said, we've recently run into some issues with our printing equipment. The printing system that we use for our Cotton Sateen Face Coverings is currently out of commission, so we're having to pause their production for the time being.
As an alternative to the Cotton Sateen Face Covering, we are providing the exact same face covering in another great fabric option - our durable poly microtwill! This fabric is a great alternative to cotton sateen as it offers many of the same great benefits, with some added qualities of its own. Like cotton sateen, poly twill is a semi-structured fabric that allows for movement, making it extremely comfortable to wear against your face for long periods of the day. Because this fabric is a polyester, it also has the added perk of being quick dry, as polyester doesn't hold moisture as well as other fabrics. This is a great feature for a face covering that you're breathing into for multiple hours, as the moisture from your breath will not get stuck in the fabric and then rest against your face. They also machine dry quickly after washing!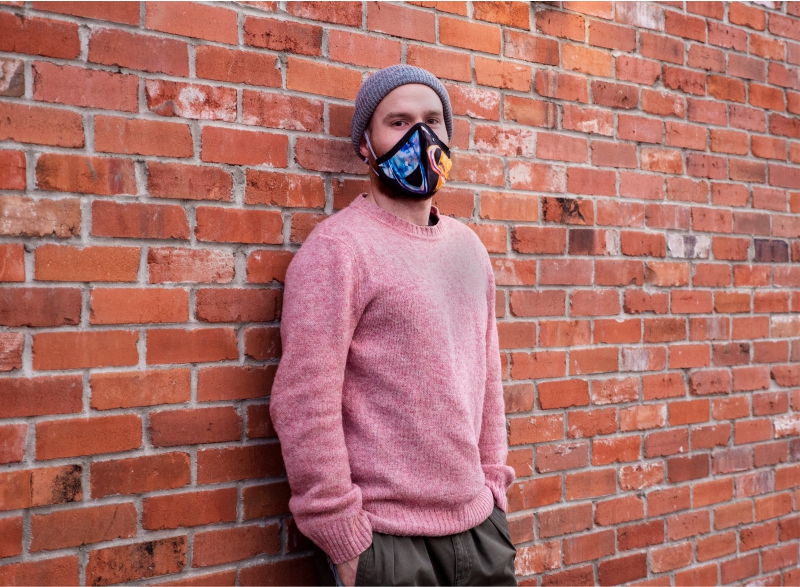 The new Microtwill Face Covering will still have all the same great features as the Cotton Sateen Face Covering, with the only change being the fabric. This means you'll still have the soft fabric, customisable ear ties, the sturdy stainless steel adjustable nose piece and the internal filter pouch. The same great face covering so many of you love, just in a new fabric!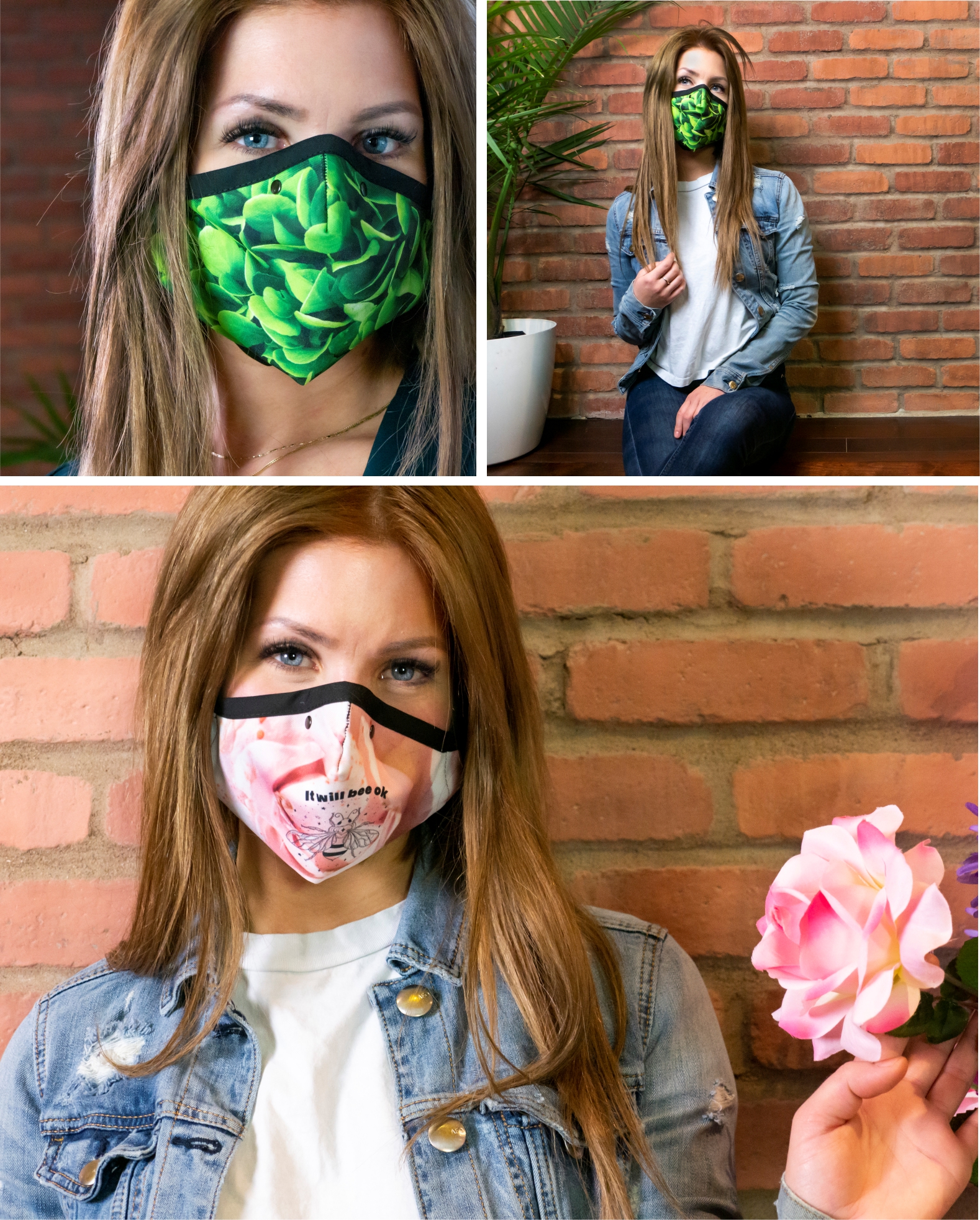 FAQ
I'm waiting on an order of cotton sateen face coverings. What do I do?
We will be contacting all customers with orders that are pending production. You can decide to:
Cancel for a full refund.
Wait on production to resume on cotton face coverings.
Switch to the microtwill fabric for your open orders.
PLEASE RESPOND TO THE EMAIL SURVEY! This will help us organize and process your responses as quickly as possible.
We are setting up a new email address to help customers with affected orders. Please contact us directly at [email protected] if you cannot respond via the survey.
How do I order my face coverings in microtwill instead of cotton fabric?
Microtwill will now appear as an option on the order pop-up box. Cotton sateen will display as Temporarily Unavailable.
Do I have to redesign my face coverings?
No! It is not necessary for you to redesign your face coverings. Microtwill will be available as a fabric option when ordering.
How long will it take for cotton sateen face covers to start printing again?
We are actively working on resuming production on cotton sateen face covers. Covid restrictions are making it more difficult but our best people are working through this issue, step by step. It is our number one priority to resume production. While we cannot give an exact date for resumption, we will post updates weekly. If you decide to wait on production for now, you can always decide at a later date to switch fabrics for you orders.
I sell cotton sateen face coverings on my ecommerce store. What do I do until cotton sateen face coverings are available again?
If you have an eCommerce store that sells cotton sateen face coverings, check our blog where we suggest ways to manage your listings.
I sell cotton sateen face coverings in my integrated store and my sales are processed automatically. What do I do?
If your store is setup to send orders automatically to Art of Where, you will receive an email from us when an order is made in the cotton option. The order will not be processed (nor the payment taken). We will ask you if you would like to sync the face covering in microtwill instead. If you decide to do this, all future orders via the integration will be in microtwill. You will need to adjust your listing description so your customers are aware of the new fabric when ordering. Once the cotton is available again, you can choose to switch back to cotton, or offer both options.
Read more about how to adjust your store listings.
A Description for Microtwill Face Coverings
Cut and paste this description into your store listings, or build from it to make your own.
Microtwill face coverings are a comfortable way to cover-up! Featuring a semi-structured bias cut fabric to allow for movement, microtwill face coverings can be worn for long periods of time comfortably. The metal nose piece can be adjusted to fit your face shape and fabric ties can be adjusted to your ideal fit. Easy to care for, both the outside and inside are printed to make your face covering extra unique.
-Made from 100% polyester microtwill
-Naturally wicks moisture away and is quick-dry
-Composed of 2 layers of fabric with inner filter pocket
-Stainless steel adjustable nose piece and soft fabric ear ties
-Printed with permanent inks that won't washout or fade away