Updating Shipping Rates in your Shopify Store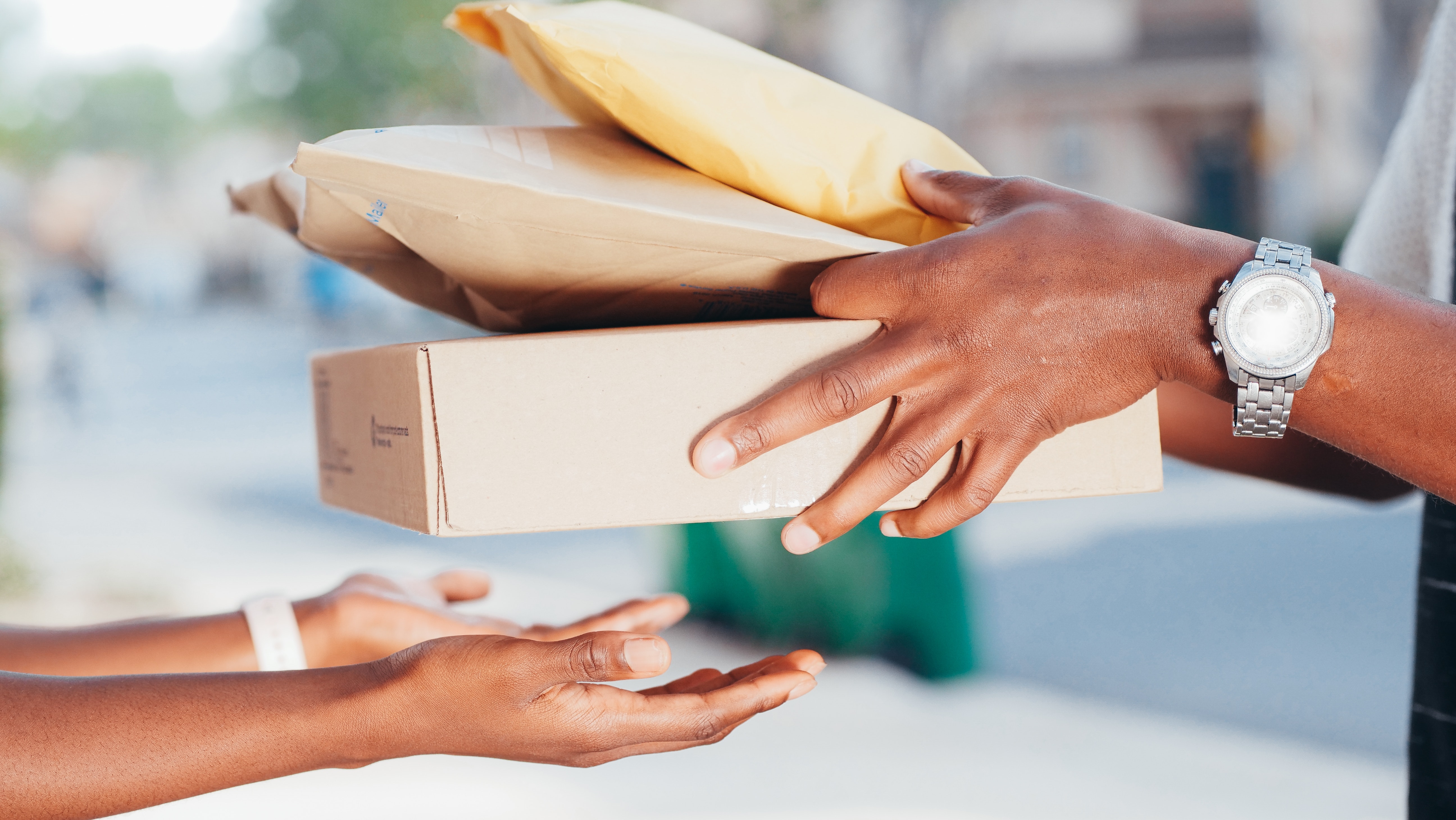 Being an international business that ships to your clients all around the world, our prices are subject to the ebbs and flows of the global market. As much as we hate to acknowledge it, inflation is a real thing that affects our ability to do business.
On April 12th, due to USPS, CANADA POST and FedEx rate climbs, Art of Where will be increasing our shipping prices to better reflect the rate changes they have imposed. The increases will apply to most services so please take some time to review and adjust the shipping prices in your stores. Keep reading to find out what these changes are and how to update your shipping prices in your Shopify store.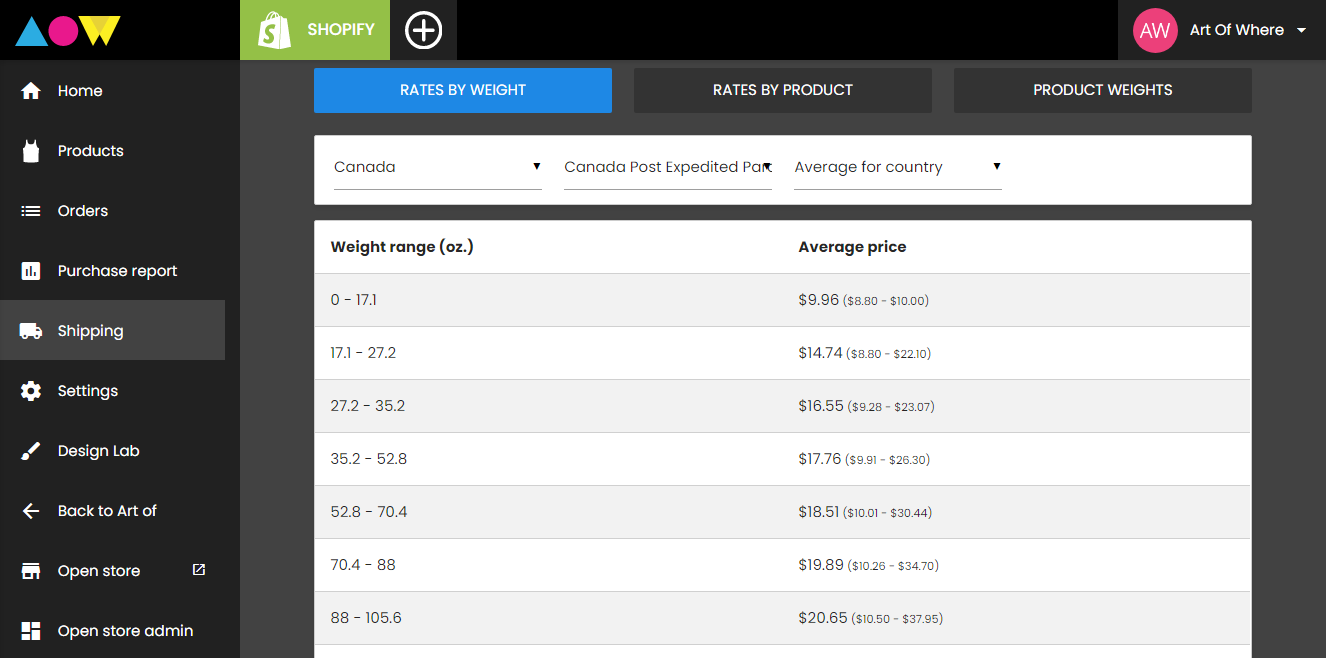 All of the new shipping prices can be found in your Art Of Where dashboard. When in your dashboard, simply head over to the "shipping" tab on the left hand side. From there you'll be able to see shipping prices based on the country of origin, country of destination and weight of your package. Check these prices to ensure all charges are up to date in your shop and no one ends up with unexpected fees at checkout.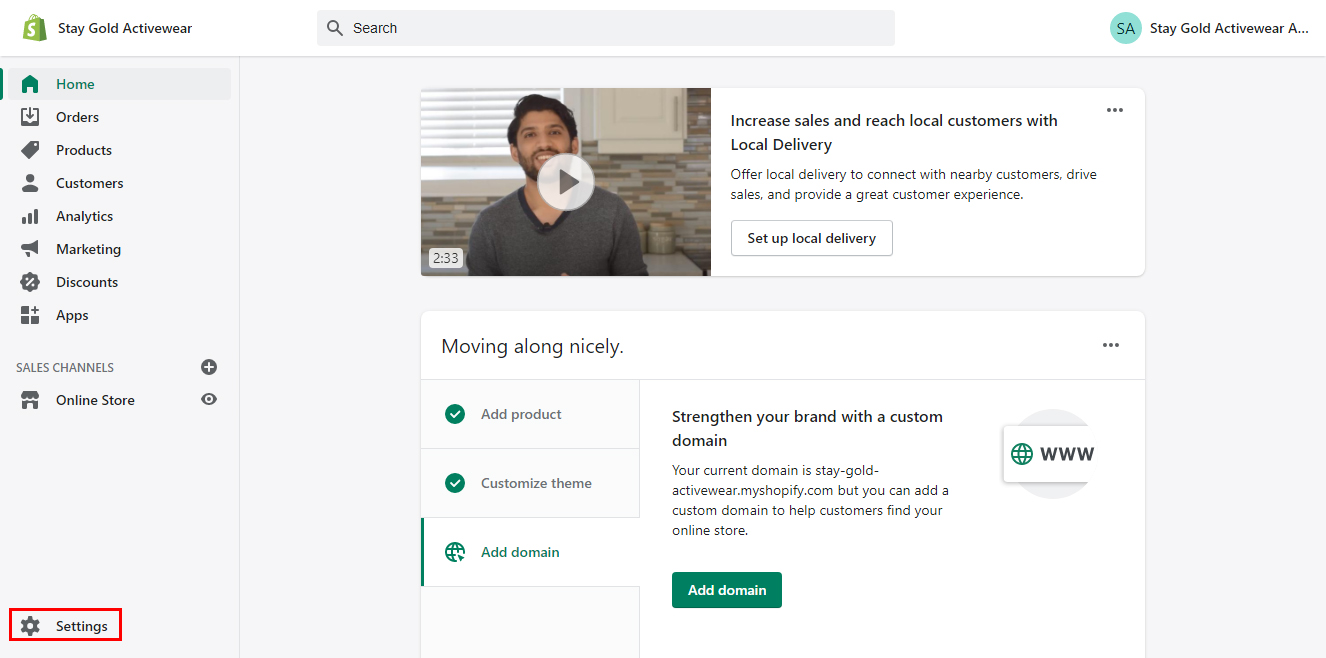 The next thing you have to do is update the shipping prices in your Shopify store so that these charges are automated when your customers purchase your products. If you already have shipping rates integrated into your Shopify account then this update will be easy (we'll go over it below). If you're new to Shopify or just setting up your business, we are Art Of Where have created a whole, in-depth guide on how to set up shipping rates on Shopify. To get your hands on that, simply email our customer service team at [email protected] and they'll send it your way.
For those of you who just need to update your existing shipping rates to reflect the new shipping prices, the process is quite simple. First off, login to your Shopify account. In the bottom left corner of the homepage you'll see a "settings" button. Click "settings', then on the settings page, click "shipping and delivery", then "manage rates" which you should see in the text box dedicated to shipping.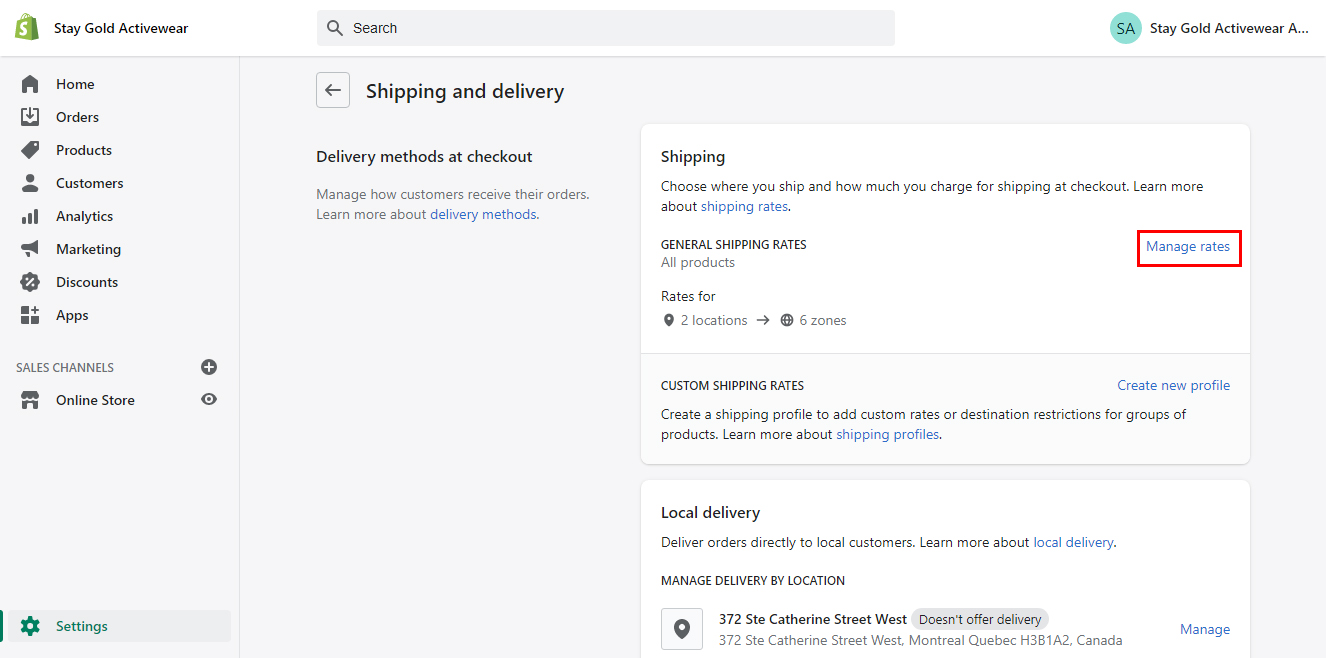 This will direct you to the page where you can either enter new rates for package weights you may not have set up, or adjust existing rates. Select the rates that you'd like to adjust, then simply copy and paste the new prices from your AOW dashboard into the price box in Shopify.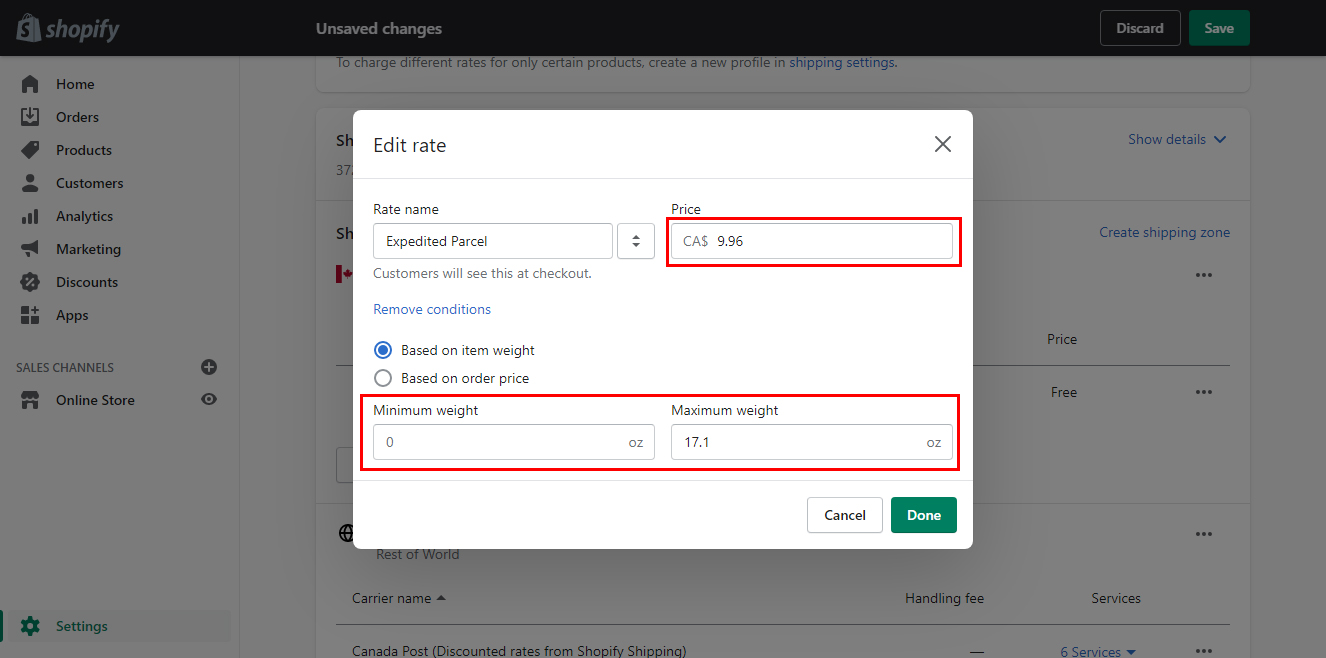 Repeat this process for all of your different rates before April 12 so that there's no accidental discrepancies at checkout.
As always, we're here to help you build your business. Please don't hesitate to reach out to our customer service team should you have any issues or questions through this process.