The Goals & Rewards Program!
Get to know us while we get to know you!
Art of Where is an ever growing business, with a constantly expanding product line that we delight in sharing with our customers. With that being said, we understand that it takes time for our customers to get familiar with our growing business, and we want to support you while you get to know us! Our Goals and Rewards program was designed to reward you while you shop our site, with discounts for designing and lots of other fun things!
So what exactly is our Goals and Rewards program? Essentially this program gives you rewards after you accomplish certain goals. The goals are to design products, and the rewards are discounts that can be applied when you purchase that product you designed. Say you design a headband; once you've completed and saved your design you will get a message that you've completed a goal!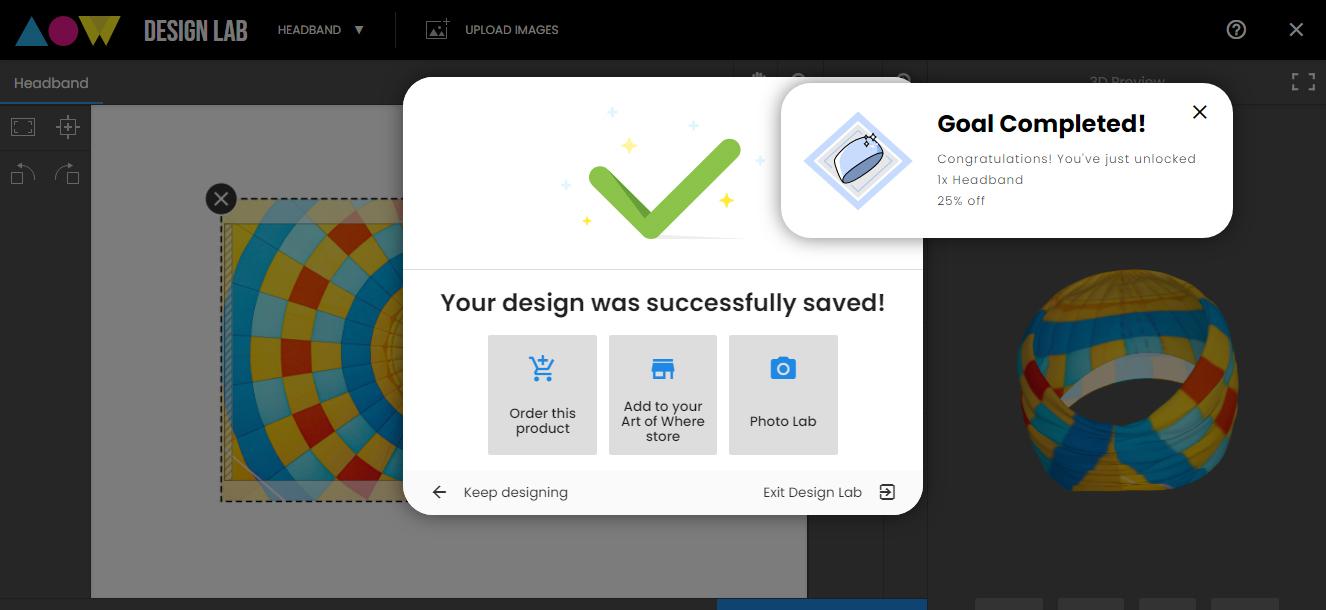 After a goal is completed it instantly unlocks a corresponding reward. How fun! If you click on your account name in the top right hand corner of the Art of Where website you'll be able to see all of your completed goals as well as the rewards you've unlocked.
Getting back to the headband example, once you complete the goal of designing a headband, you will unlock a 25% off discount on your first purchase of 1 headband.
This means that you can order a test headband at 25% off to get familiar with the product before adding it to your own product line. This reward can easily be applied at checkout.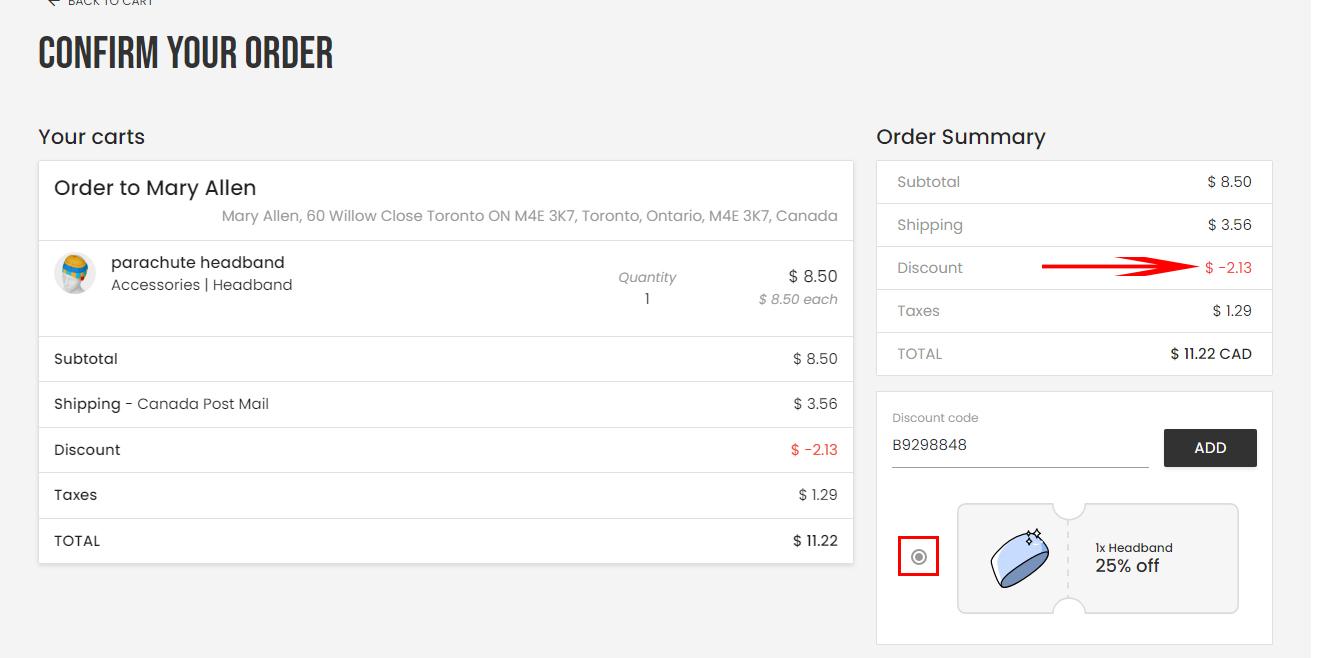 Only 1 reward can be applied per purchase, so it's best to use your rewards as you accumulate them. That being said, they never expire, so you have time to think about your purchase before making it!
How do you sign up for this amazing program, you ask? There is absolutely nothing you need to do to be a part of this program other than create an Art of Where account. Through your Art of Where account you will automatically collect goals and rewards, so make sure you're always signed in when designing and making purchases!
For a more in depth breakdown of receiving and using your rewards, check out our Goals and Rewards info page.