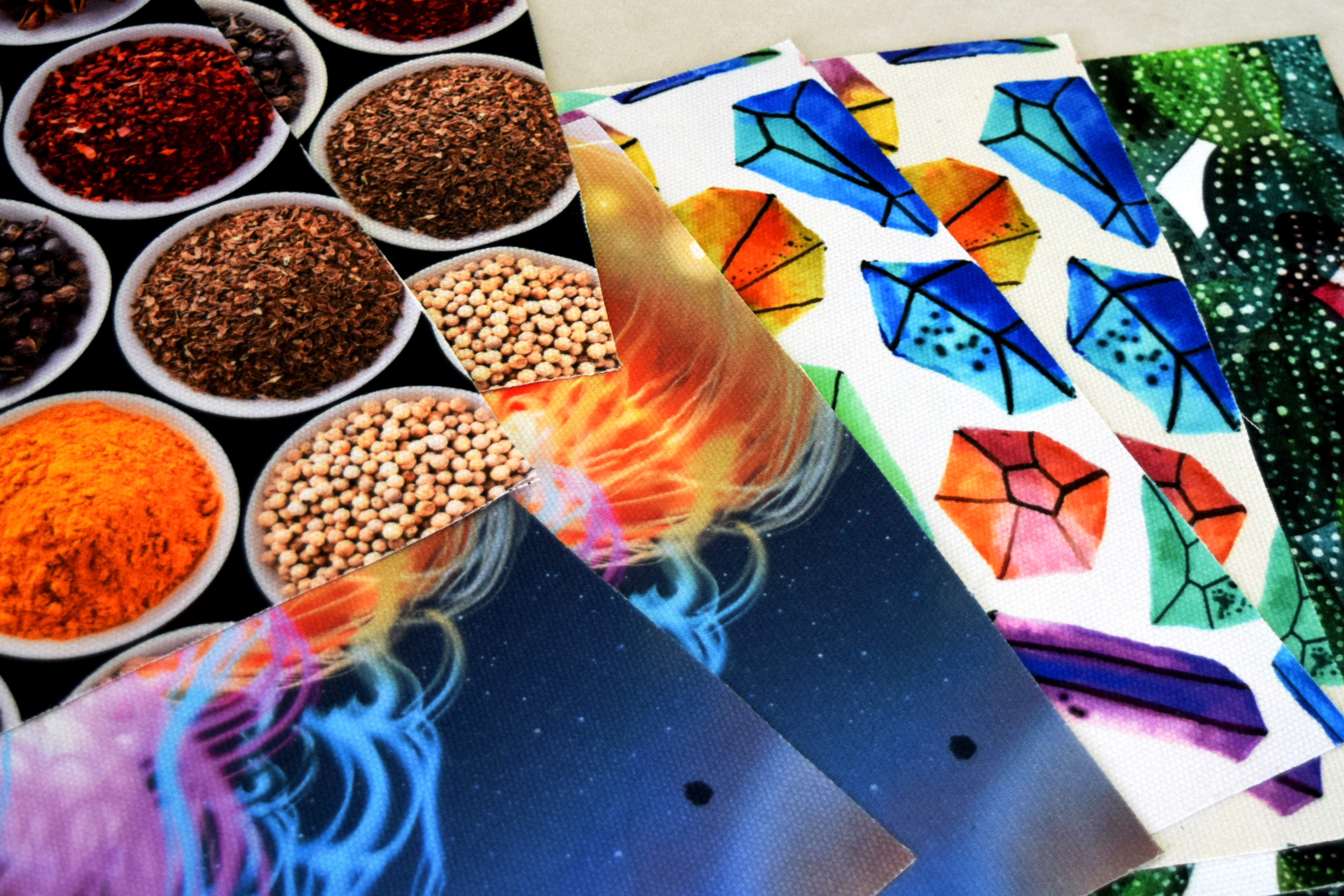 We are switching our canvas to a brighter, more white canvas to make your designs POP! As we've talked about in a previous post, sublimation printing must be done on a white fabric base. If the fabric is off white or another colour, that tint will affect the colours you print on the fabric. For example, a blue print on an off white base may take on a slightly more green hue than intended. We've received a lot of feedback about this and we know that with this new bright white canvas you will have fantastic colour accuracy.
For those of you who loved the more rustic look of the off white, not to worry, you can recreate that look easily by creating designs that include an off white layer in the background. That way you get the same off white colour in place of the bright white colour of the fabric.
Here's some pictures to help show you the difference between the natural look and the new bright white. It was a bit hard to convey the difference in photos since the difference is pretty small (though noticable when you compare the prints in person).
The natural white is on the left side (your left when facing the computer screen) and the new bright white is on the right in each of the pictures.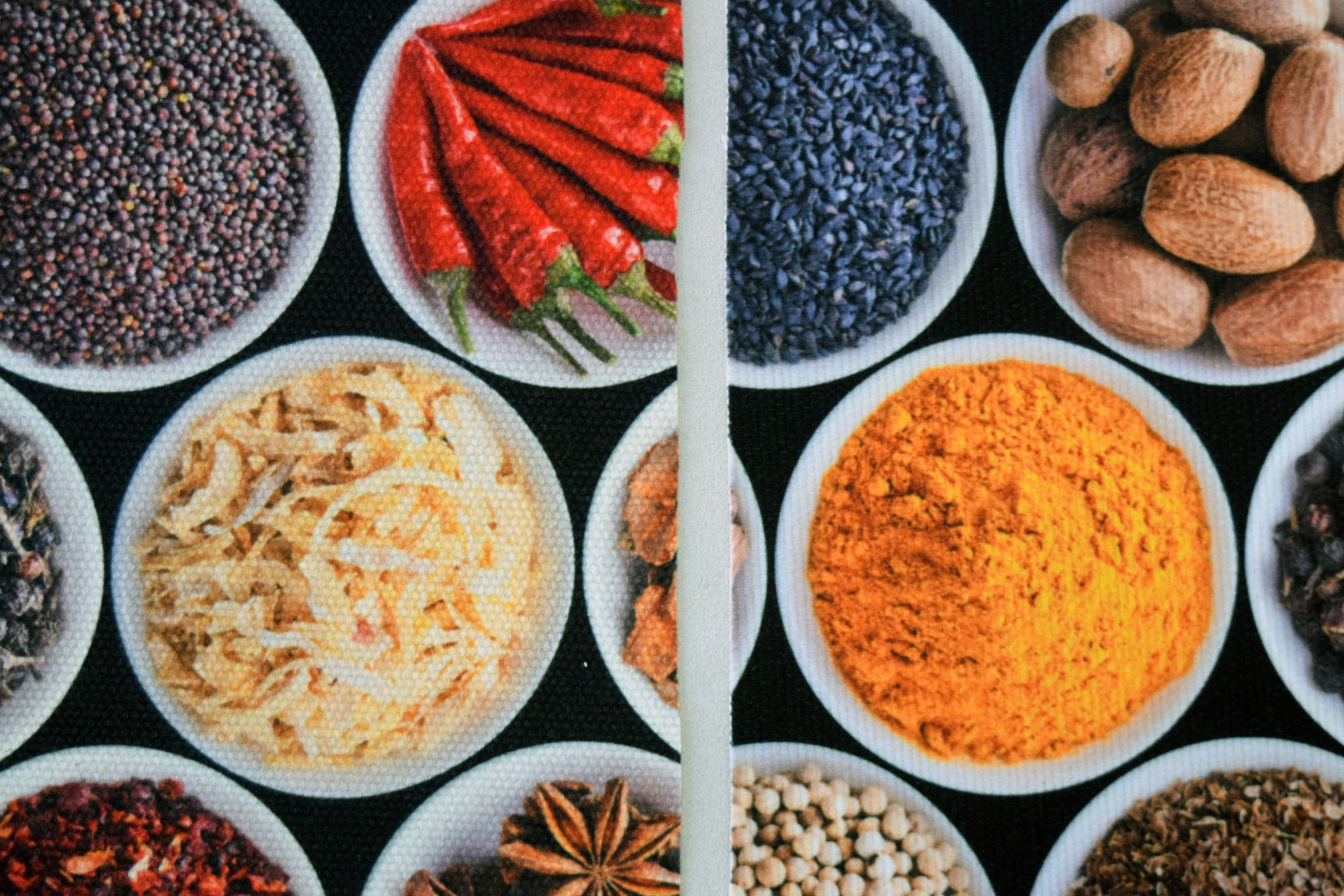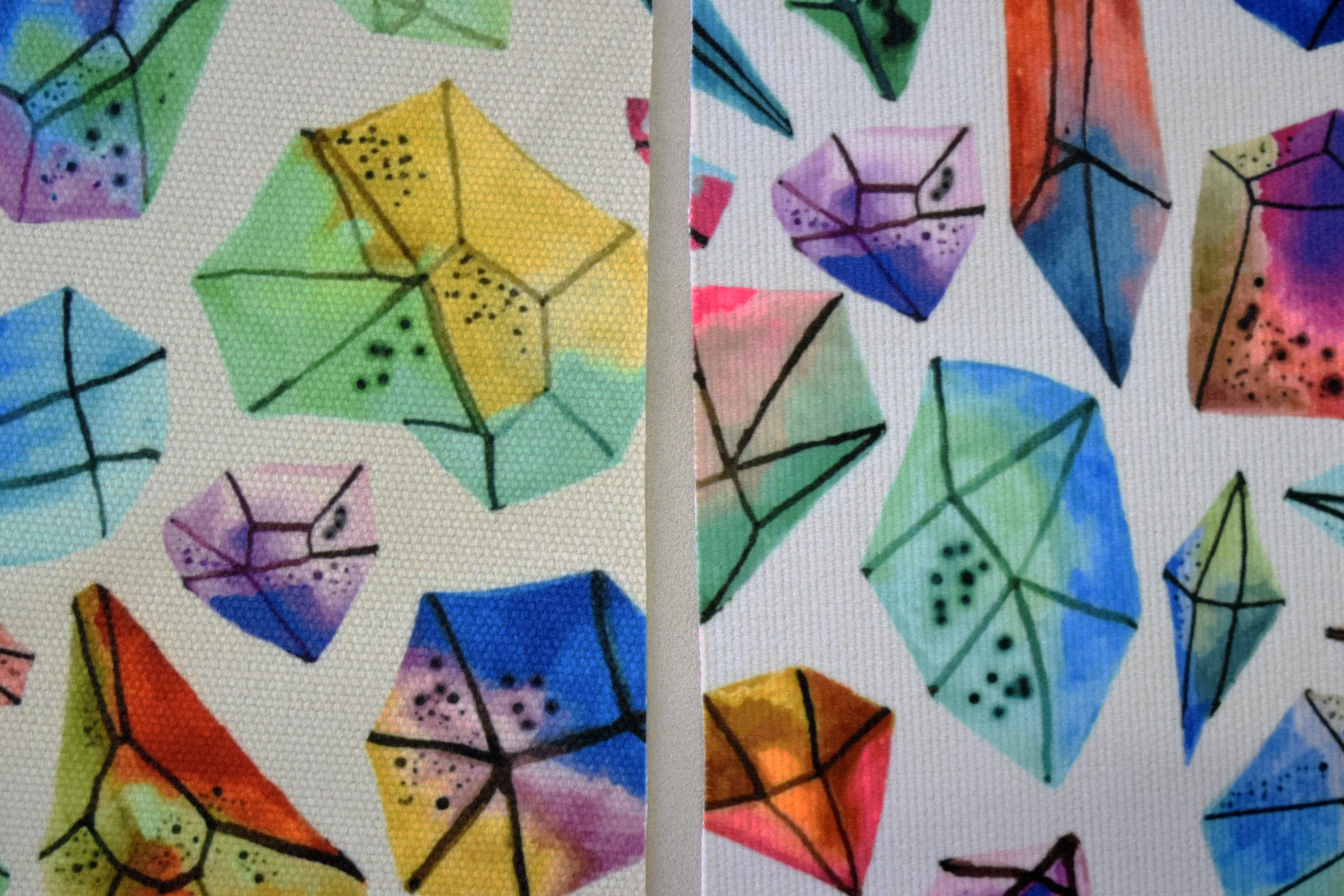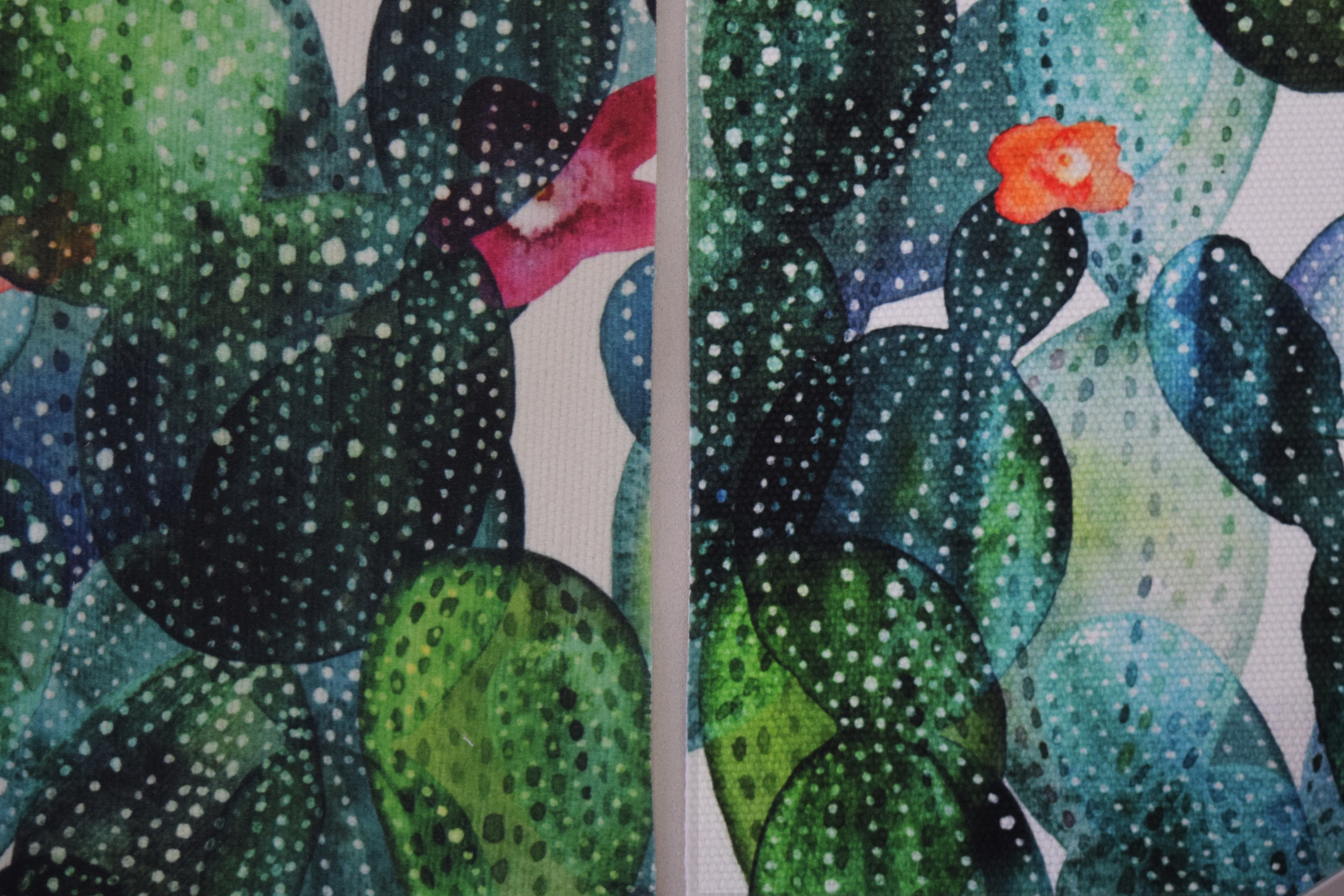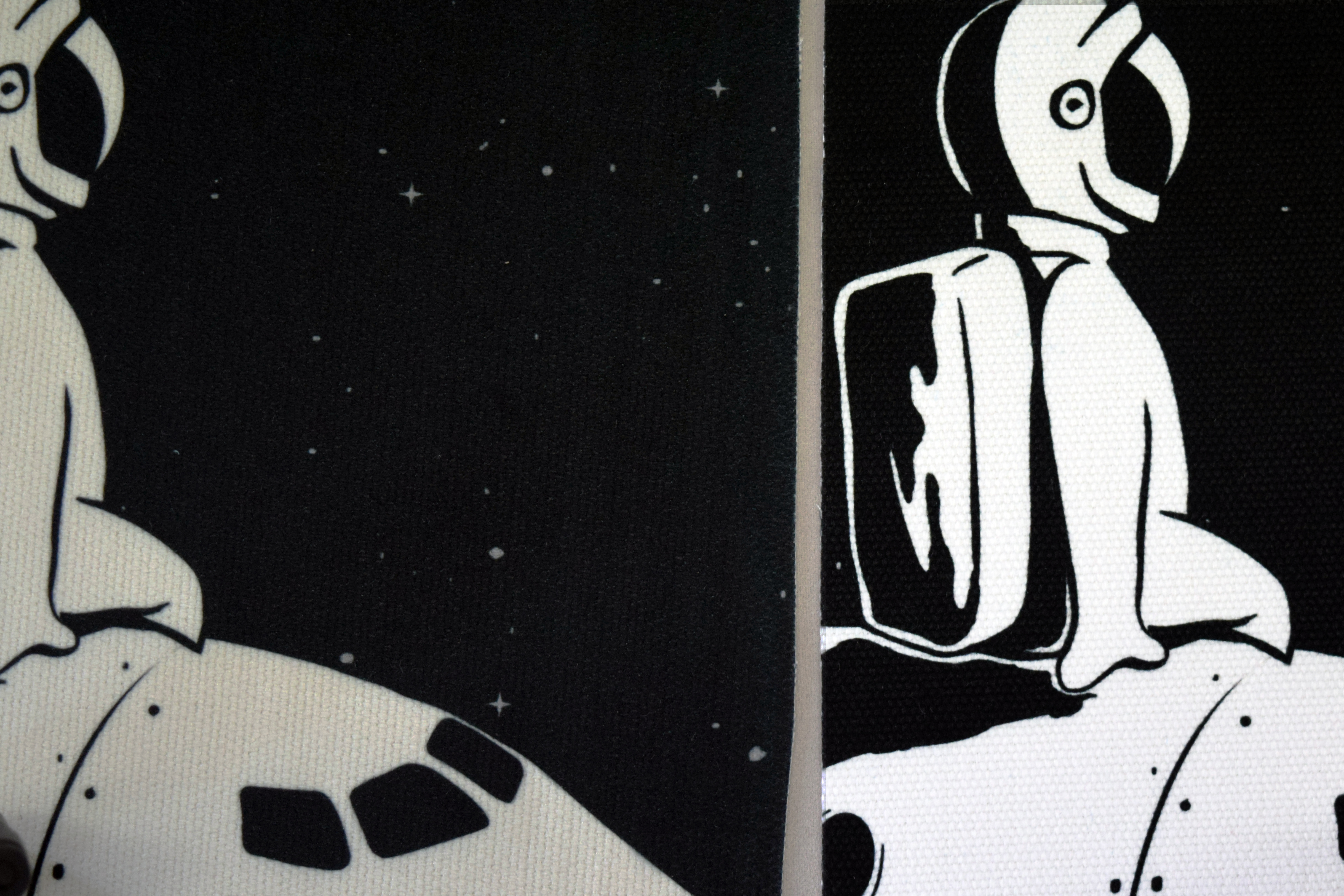 As you can see in the pictures, the difference is most noticable on large solid white areas. If you order very colourful images with only small spaces of white, the change will not be very apparent in your final products.
This fabric improvement came from our customer suggestions! Thanks for helping us make the best products possible!
Have any questions about this switch? Ask them below or contact our customer service.