We say goodbye to pebble cotton and hello to cotton linen! Our tea towel fabric options are changing.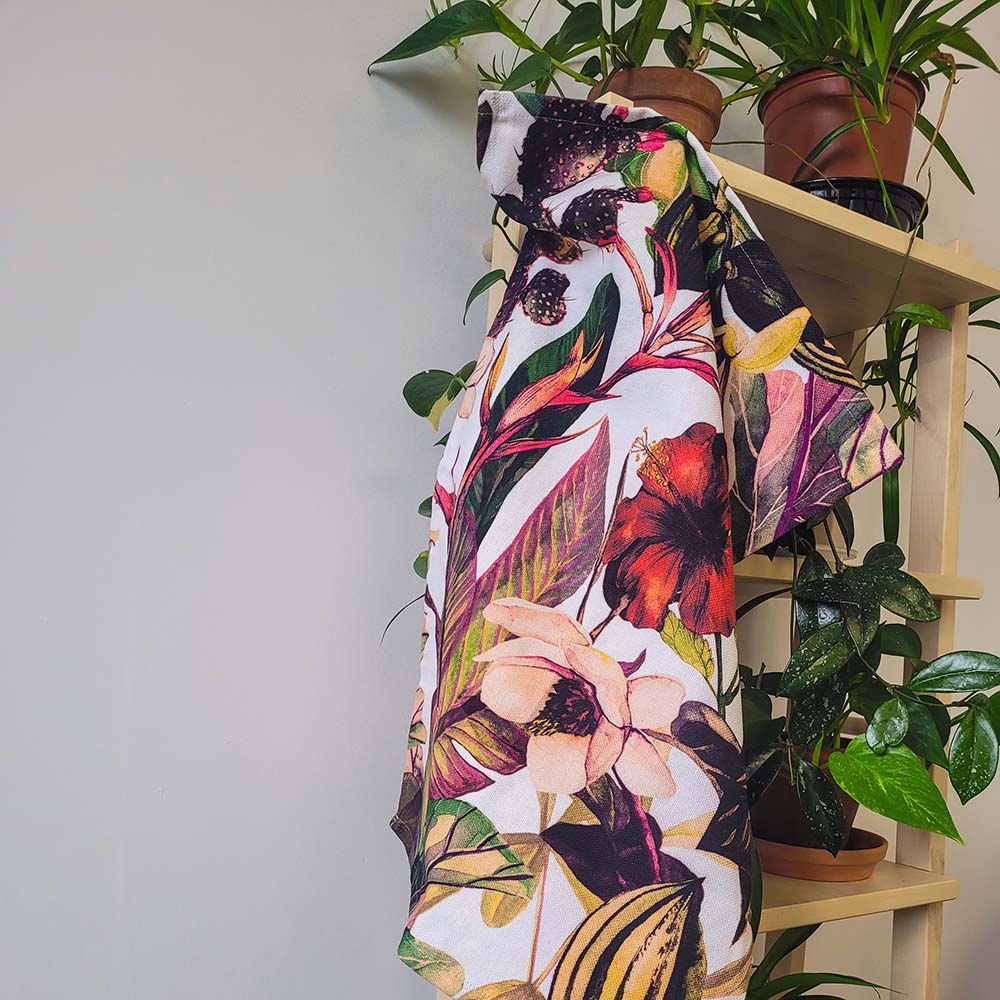 We've heard so much positive feedback about our tea towels from many of you and your customers! These are a unique, functional addition to your kitchen space; not only are they useful, they're also super custom. We are currently offering the tea towels in 2 fabric options - organic cotton hemp and pebble canvas. Due to a supply chain issue, we're swapping pebble canvas for our awesome cotton linen canvas. It's just as thick as the pebble canvas and even more absorbent! The switch happens on June 17th so be sure to update your connected eCommerce store listings to reflect the new options. Keep reading to find out more about this great fabric and why it's excellent for tea towels.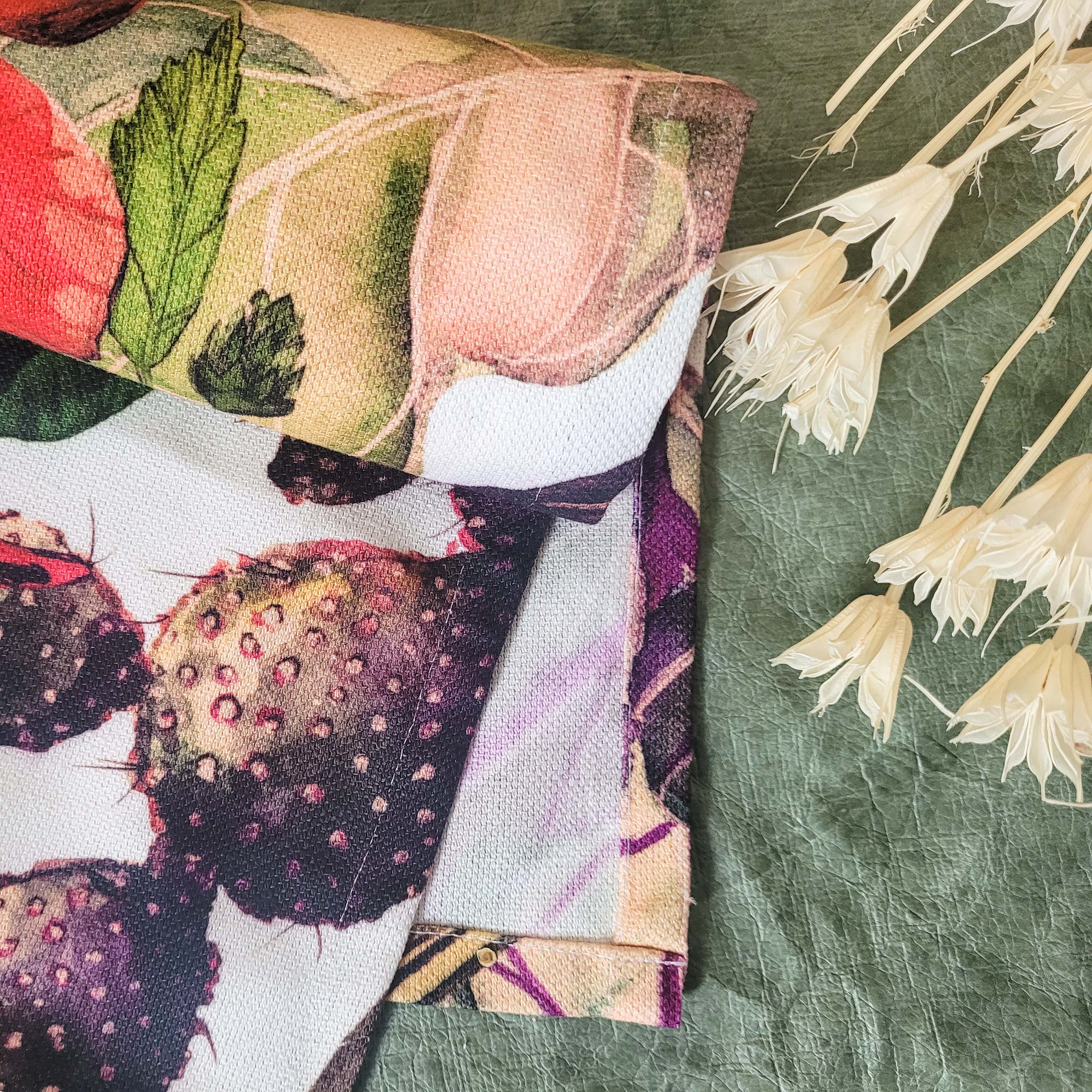 Tea towel fabric option: 68% cotton, 32% linen.
Pebble canvas has been a statement fabric for our tea towels since they were released. However with recent covid related stock issues, it's been discontinued by our producer. As a blessing in disguise this turned out to be the perfect time to introduce cotton linen canvas to our tea towel collection, a fabric that we love for its strength and absorbance.
Cotton linen canvas is about the same thickness and weight as pebble canvas, making it a very easy replacement. This Oeko-tex certified fabric has a relatively loose weave, giving it a natural look and a great ability to absorb and hold liquid. Cotton linen drapes well and is a quintessential quality basic that you'll fall in love with.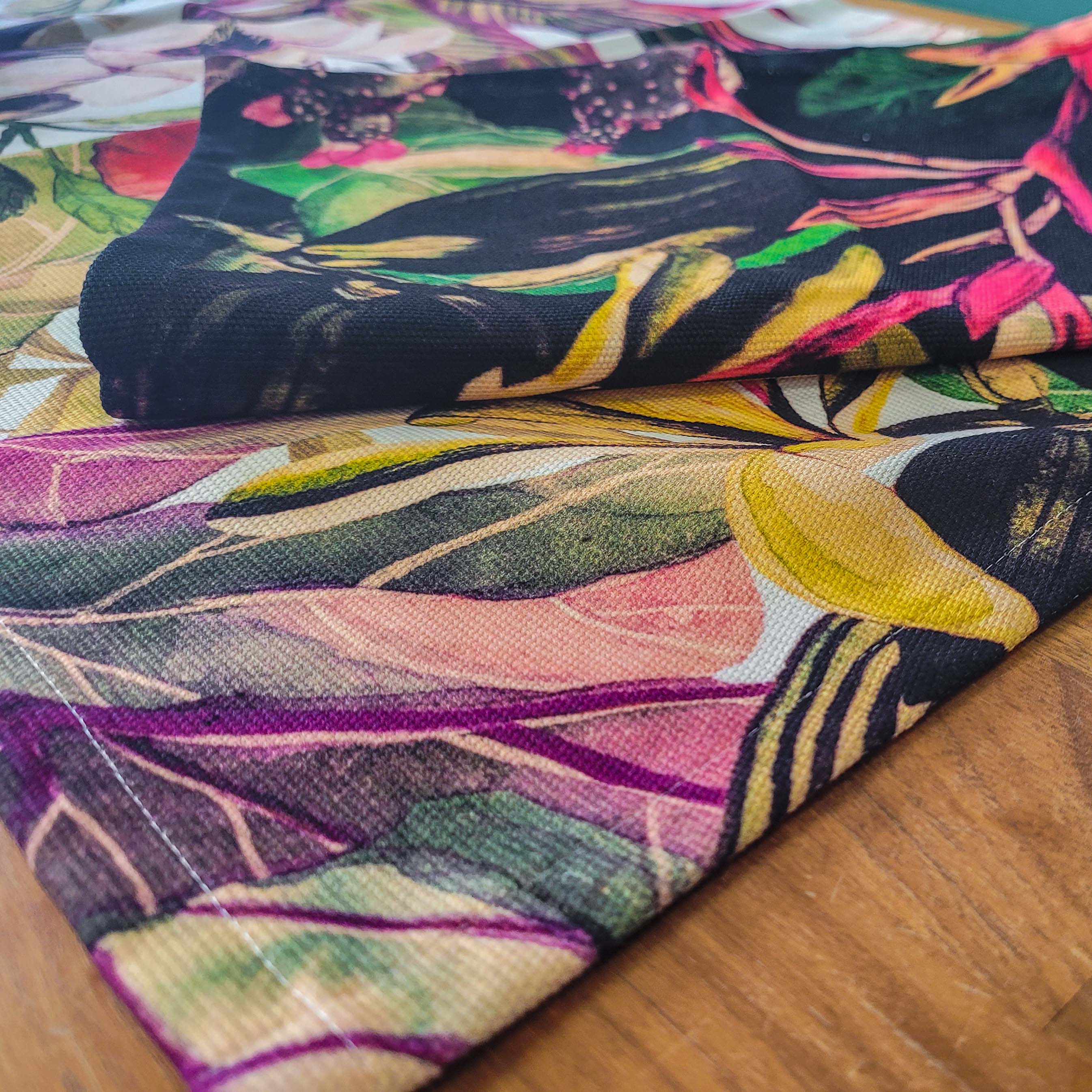 Close-up of pebble canvas that is being discontinued as a fabric option.
Please keep in mind! Cotton linen is a natural fabric, and like all natural fabrics, there will be a degree of fibers that wash off during processing. These inherent flaws are unavoidable so will pass quality control. If your artwork has large solid areas, we recommend ordering in the cotton hemp and not the cotton linen to avoid these fluff spots.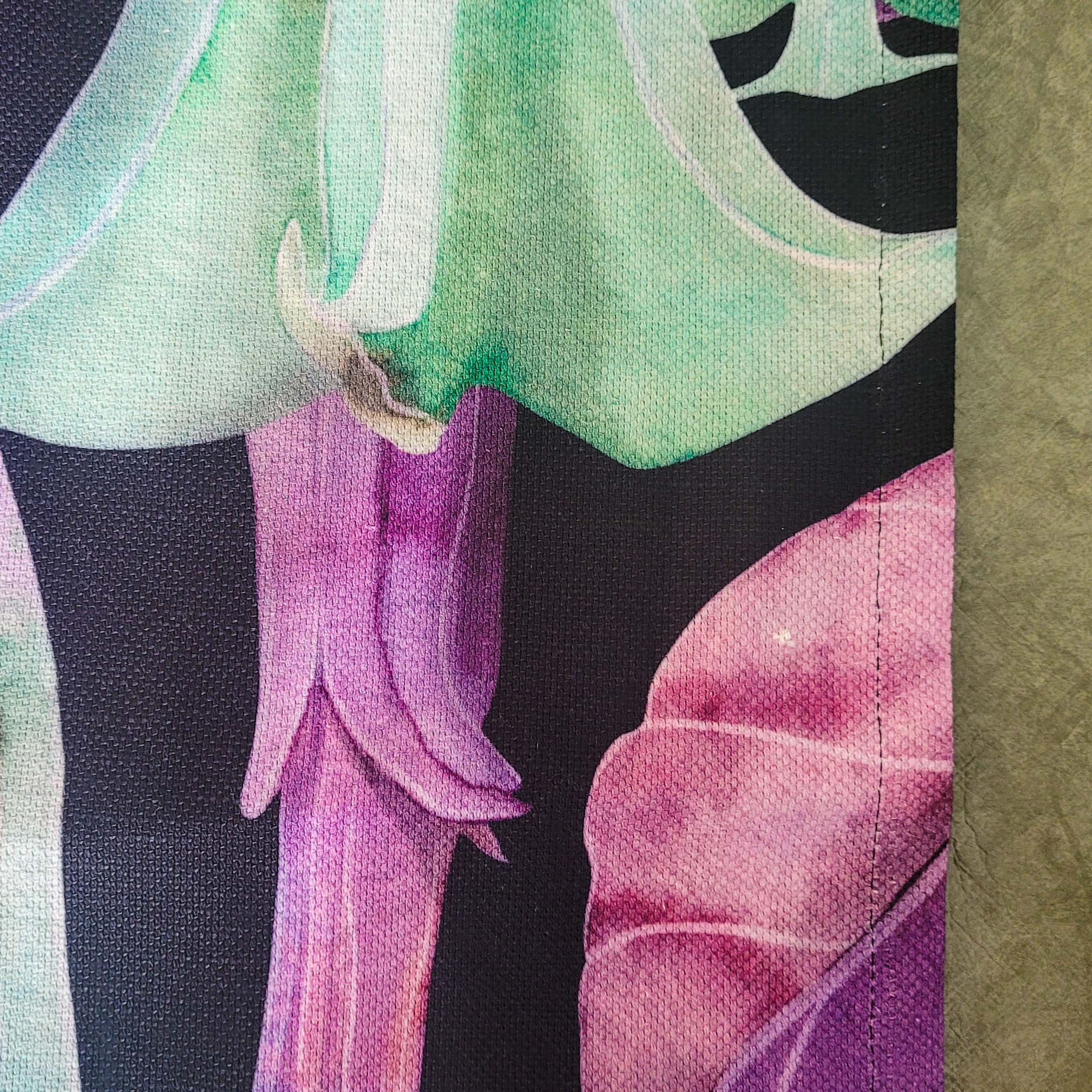 Fluff spots on the cotton linen that are due to the inherent properties of this natural fabric.
Cotton hemp is another beautiful fabric option, with a slightly tighter weave and lighter weight. The addition of hemp in this fabric adds strength and durability, while maintaining a smooth surface texture. Both of these fabrics have excellent absorbency and durability, with the main variance being the overall appearance of the print due to differences in surface texture.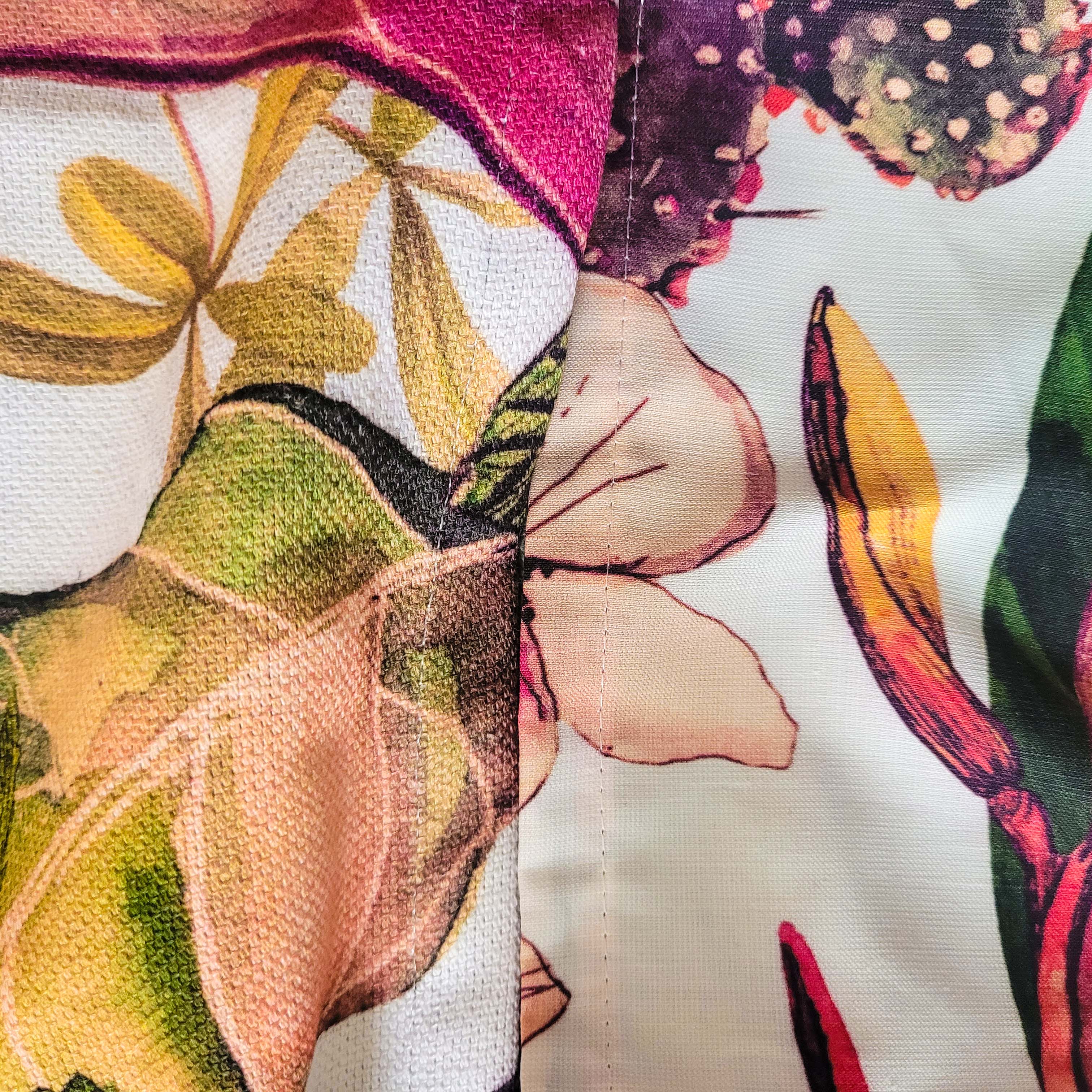 Cotton linen fabric on the left and organic cotton hemp on the right.
The switch is happening immediately, so for your next round of tea towel purchases you'll see only the organic cotton hemp or cotton linen canvas options! There will be no pricing change at this time on tea towels.
If you are selling tea towels via an eCommerce integration, please update your fabric options to reflect this change. All orders recieved automatically will be held until the fabric option is changed.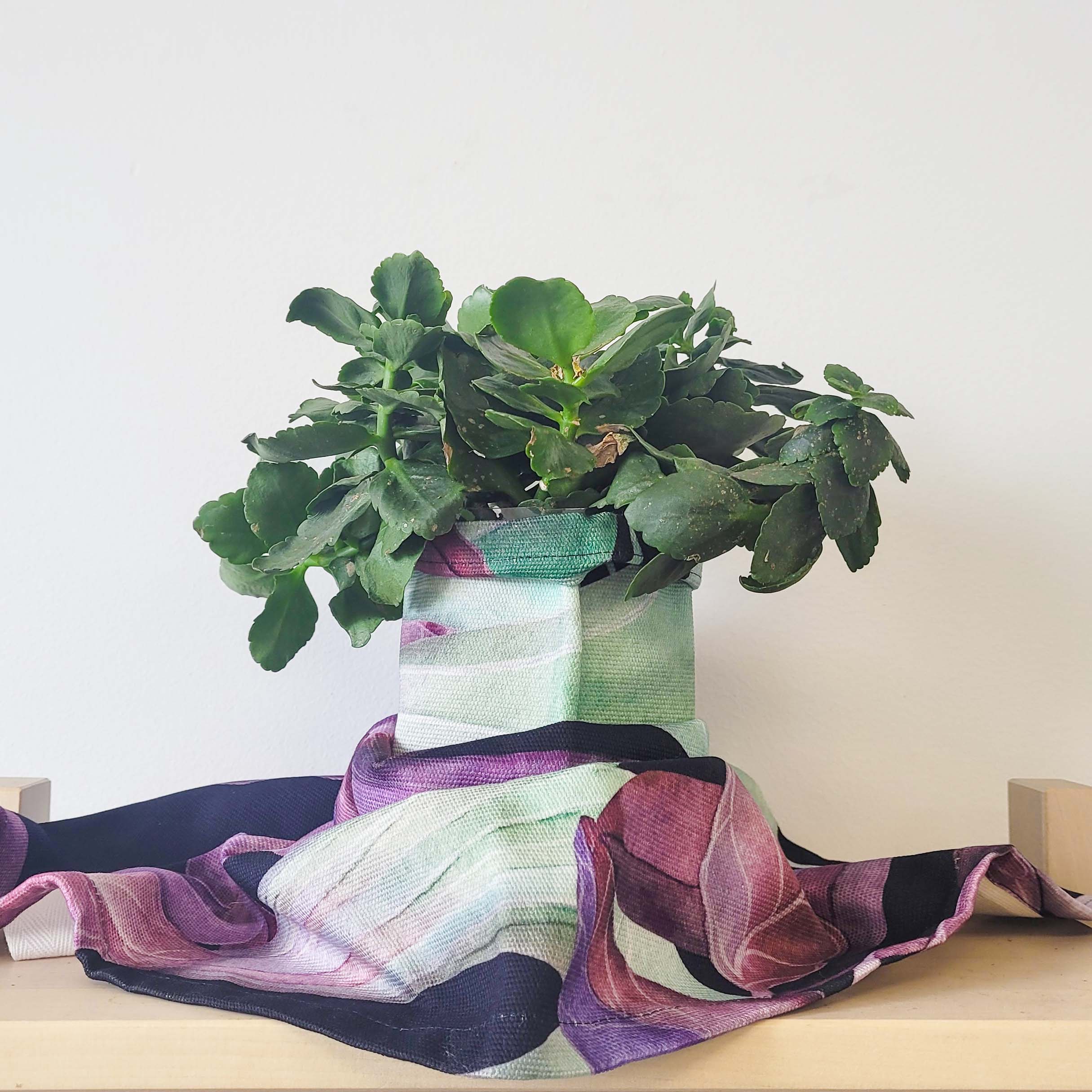 Tea towels can be used for so many things! What will you use yours for?
Whichever fabric you choose, you and your customers will love these custom printed tea towels that add style and functionality to any kitchen space!
Remember, the switch happens June 17 so if you want to order tea towels in pebble cotton before then, be sure to do it before the deadline!