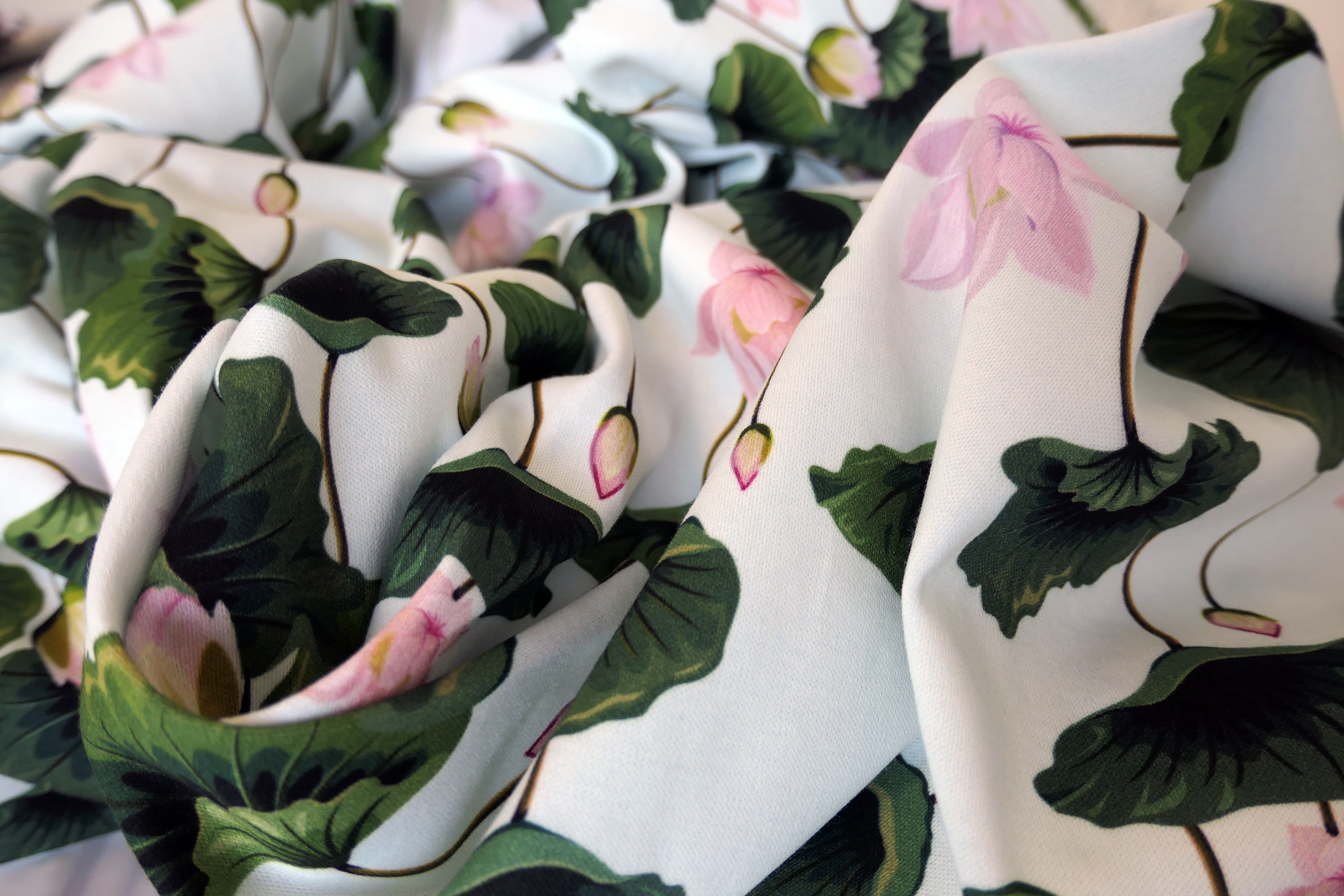 Reactive Printing on Natural Fabrics is happening at Art of Where
It's time I admitted something. I love natural fabrics. More than synthetic. As a co-owner of a sublimation polyester-centric business, this may be blasphemy. I've always been a lover of fabrics in general (my first job was Fabricland at 15 years old), and there's amazing things that have happened and are happening to synthetics (like Ecopoly and recycled poly) that Art of Where will stay up to date with and if possible offer as options for your drop shipped products. But for me, it comes down to comfort and connection. Natural fabrics feel better to wear and have ingrained characteristics that are impossible to recreate in synthetics. Natural fabrics make me feel more connected to the planet. Natural fabrics are what I want to wrap my babies in.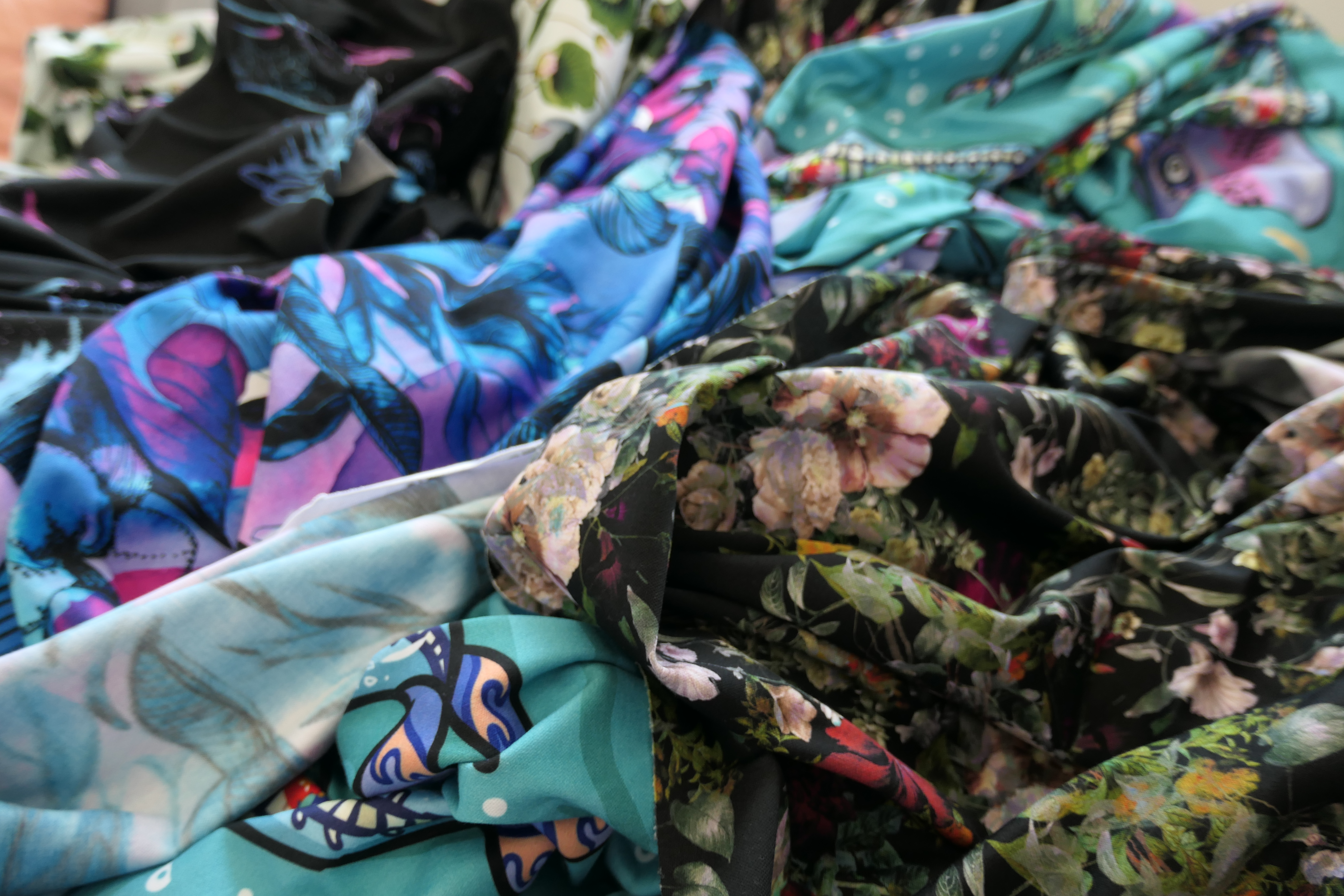 Organic cotton printed with reactive inks.
You've probably never heard of reactive printing, and that's ok! In a nutshell, reactive printing is the only permanent way to print on natural fibers like cotton, linen, and silk. It's not a new process; using reactive methods to dye fabrics has been industry standard for close to a century.
When you hear "reactive" associated with fabrics it essentially means activating chemical reactions that take root in the cells of a natural fabric. This is done using carefully formulated chemical pretreat recipes before printing and super hot steam after printing to set off and fixate the colors. All reactive dyed or printed fabrics are fully washed after steaming so they are free of excess dye and chemicals. On top of that, reactive printed fabrics never fade or diminish in color with use or further washing. The complex process of pretreating, printing, steaming, and washing means that reactive printed fabrics are soft to the touch and are the "real deal" when used for finished products meaning they will stand up to daily wear and tear.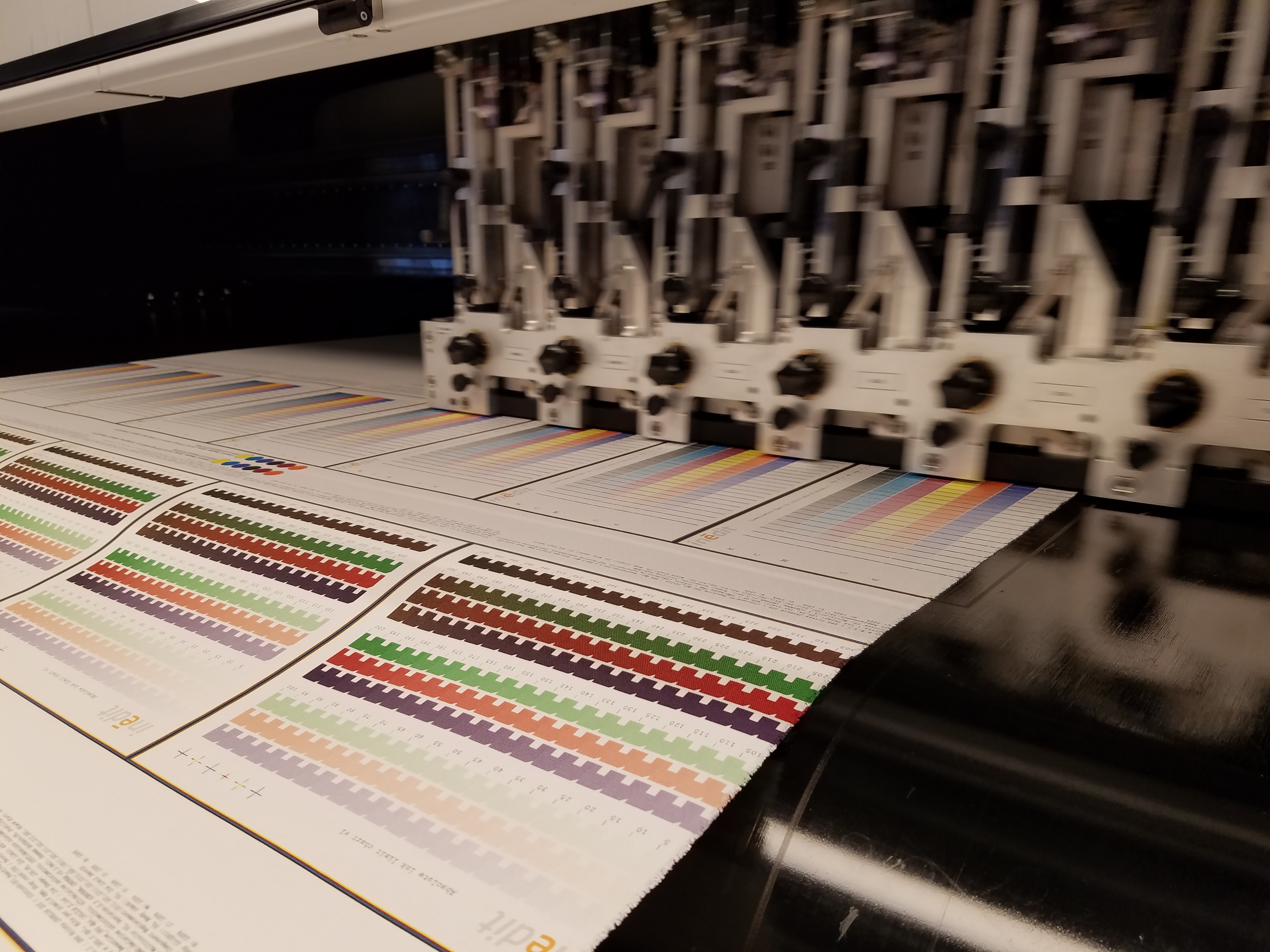 The printheads on the printer! Each print takes billions of drops to make perfect.
On-demand manufacturing is a new and growing industry. Up until now, almost all POD manufacturers offer products in only synthetic fabrics. Synthetic fabrics are printed using a process called sublimation. The sublimation process is essentially 2 steps: print onto paper with special inks, then transfer this print using a heat press onto fabric. Since it's a relatively simple process, sublimation has been the method of choice for on-demand manufacturing. It's quick, easy, and suited for one-at-a-time production.
In order to print on demand onto natural fabrics, we have invested heavily in cutting edge technology for textile processing. By combining this equipment with our tech savviness and custom workflow systems, we can make reactive printing a natural fabrics a reality where before it was significantly out of reach.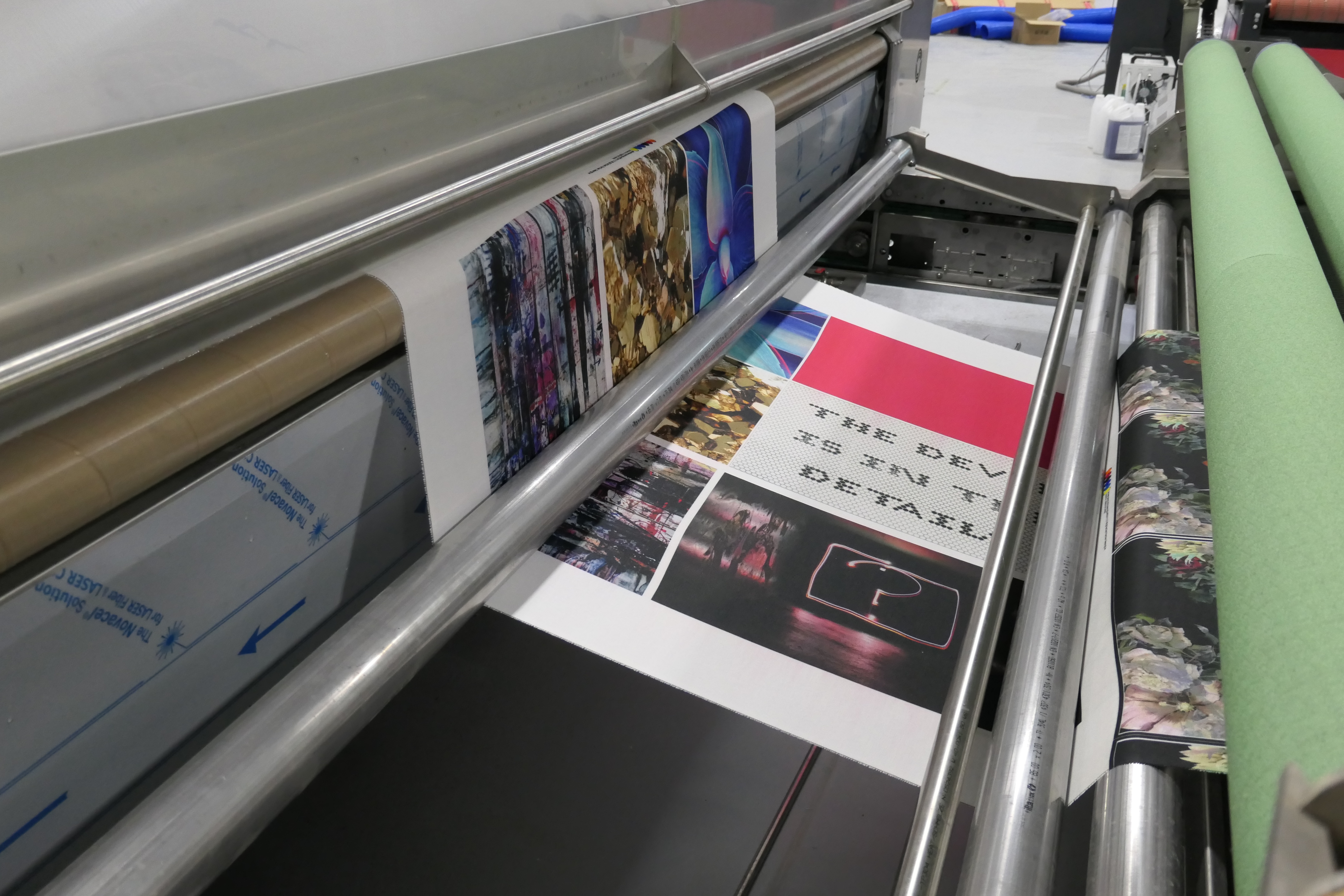 Washing after printing. Not your usual washing machine!
Now, I spoke earlier of the planet, and natural fabrics are by no means infallible. While we will continue to source our stretch fabrics locally whenever possible, we cannot (yet) get around importing woven fabrics. Textiles in general consume significant water and energy to produce and when processed with chemicals, the wastes from this production can be very harmful to our planet. As we move forward with the world of natural fabrics, we are actively seeking out only OEKO-TEX certified fabrics and will team up with true innovators in closed loop production methods like Lenzing in Austria (we'll talk more about closed loop production in another post!). Once in our facility, we can print and finish fabrics with minimal water usage and we produce no harmful waste in our processes. Our soaps and softening products are Bluesign certified and GOTS approved. Since we produce on demand, we never have overstock or excess inventory. As a company that sincerely believes in making business choices while considering environmental impact, we felt that natural fabrics are a step in the right direction for a more sustainable future.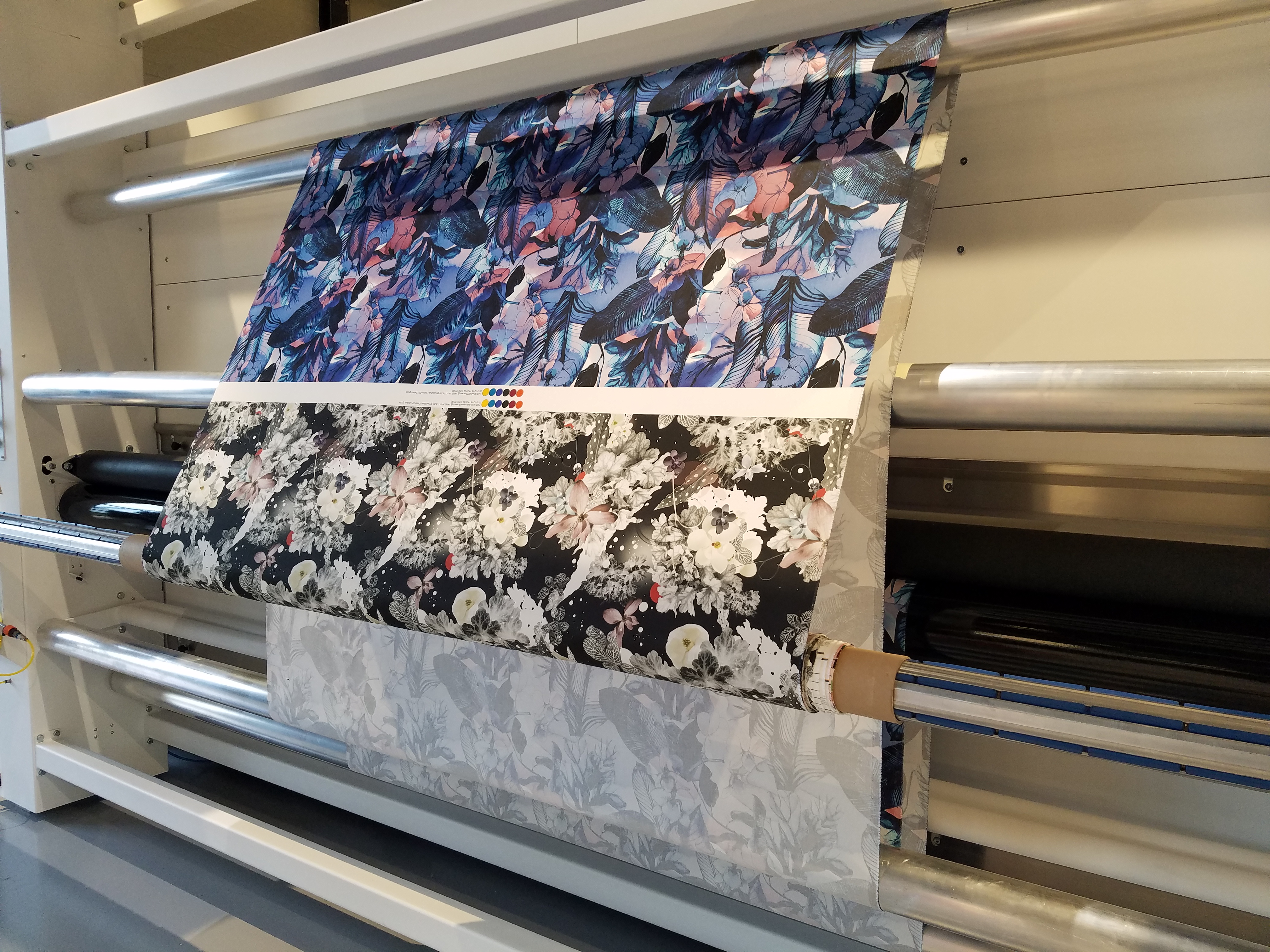 Rolling up the prints to go to steaming.
Natural fabrics is the direction Art of Where is taking for many reasons that are personal, environmental, and also because we love innovating and doing things differently in order to benefit our community of artists and entrepreneurs.
How do you feel about natural fabrics? What products would you like to see a natural version of? We want to know! Comment below!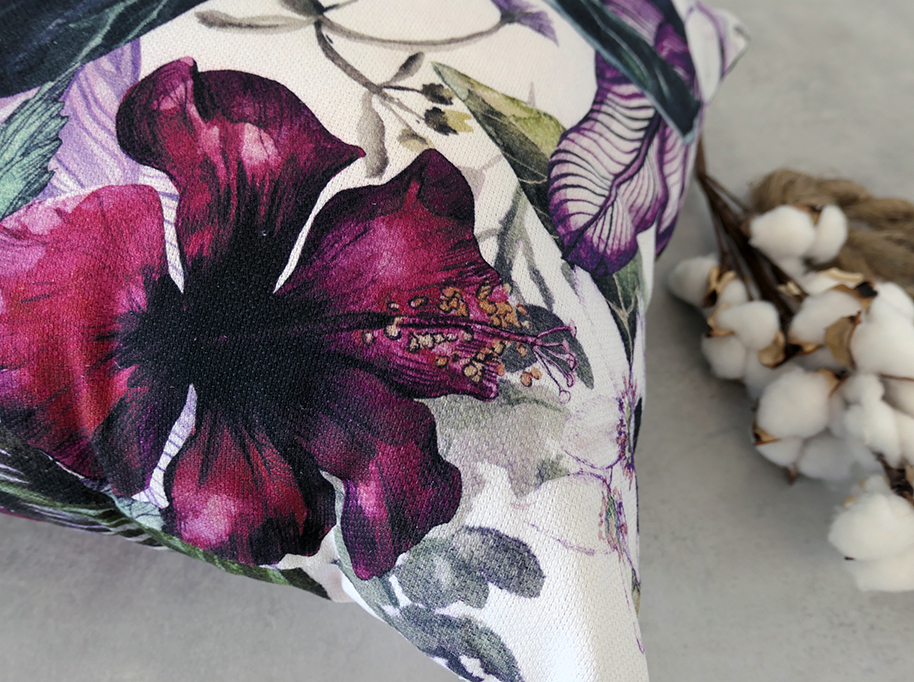 We make it all come together! All our products are handmade.
Thanks for reading and building your business with Art of Where.