Production Times Explained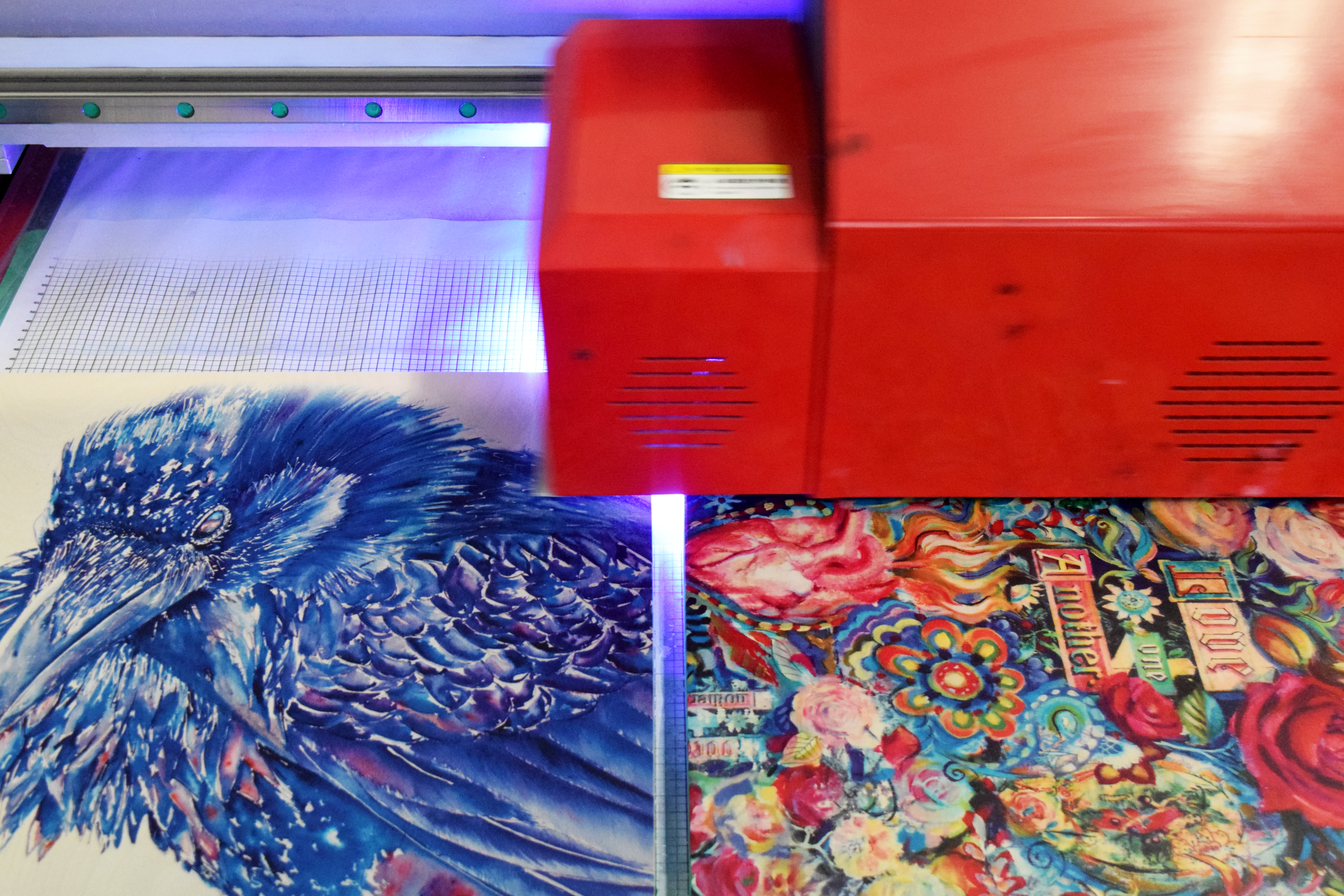 Before placing an order we encourage everyone to check out our production and shipping page. Whether you're ordering for yourself or for a customer, we're sure you'll feel more confident and comfortable using our services if you know what to expect.
Our production times for drop ship orders range from 2-10 business days. The time it takes to make a product depends on the item we're making and the amount of orders for that product in the queue.
Shipping time is separate from production time, and depends on the destination. For example, you may have an order for a pair of leggings take 5 business days to get through production and then take 3 business days to ship to New York, New York then you may have an order for a cell phone case take 2 business days to be produced and then take 13 business days to ship to Iqaluit, Nunavut. We estimate transit times for international, USA, and Canadian orders on our production and shipping page. Any time you have concerns about shipping, contact us and we'll be glad to guide you.
Cancelling Orders
No matter what product you order, you will have 12 hours after ordering during which you can cancel the order in your account. During this time, your order is on standby and is not yet in production. To cancel, login to your account, click on orders on the left side menu, select the order you would like to cancel and then click CANCEL ORDER.

After the 12 hours is up, your order is officially in the print queue and cannot be canceled! However, we can change the shipping address. Please contact contact our customer service so they can make this change for you.
Apparel & Fabric
For apparel and fabric accessories, it takes about a day for the artwork to be printed, and then a half a day to a full day to be heat pressed onto the fabric. After that, the fabric heads to the prep department where the fabric is cut. Also, the thread colour, zipper colour, strap colour and custom label are connected as needed with the correct fabric. This process can take about a half a day as well. Then the fabric and any necessary notions are moved to the sewing department. Sewing can take up a bigger chunk of production time as we use multiple machines with different purposes for each product. A tote bag may take 1-2 days to get to get to each of the 3 sewing sections and the riveting machine needed to assemble it. So we've got 12 hours to give you a chance to cancel your order, and then a minimum of 3 business days for the order get through production. Our average of late has been 5 days, which means most drop ship orders are getting shipped after one business week.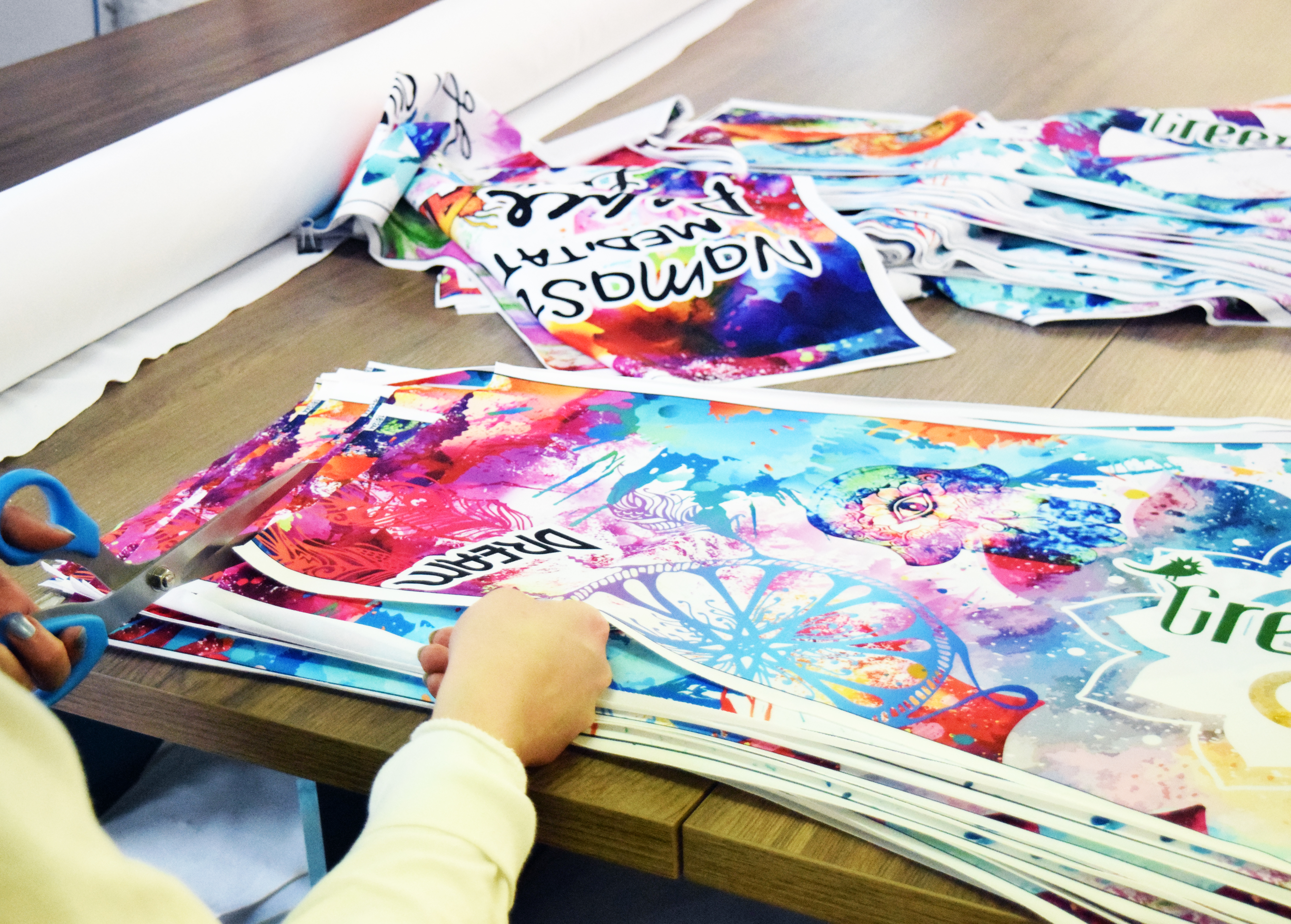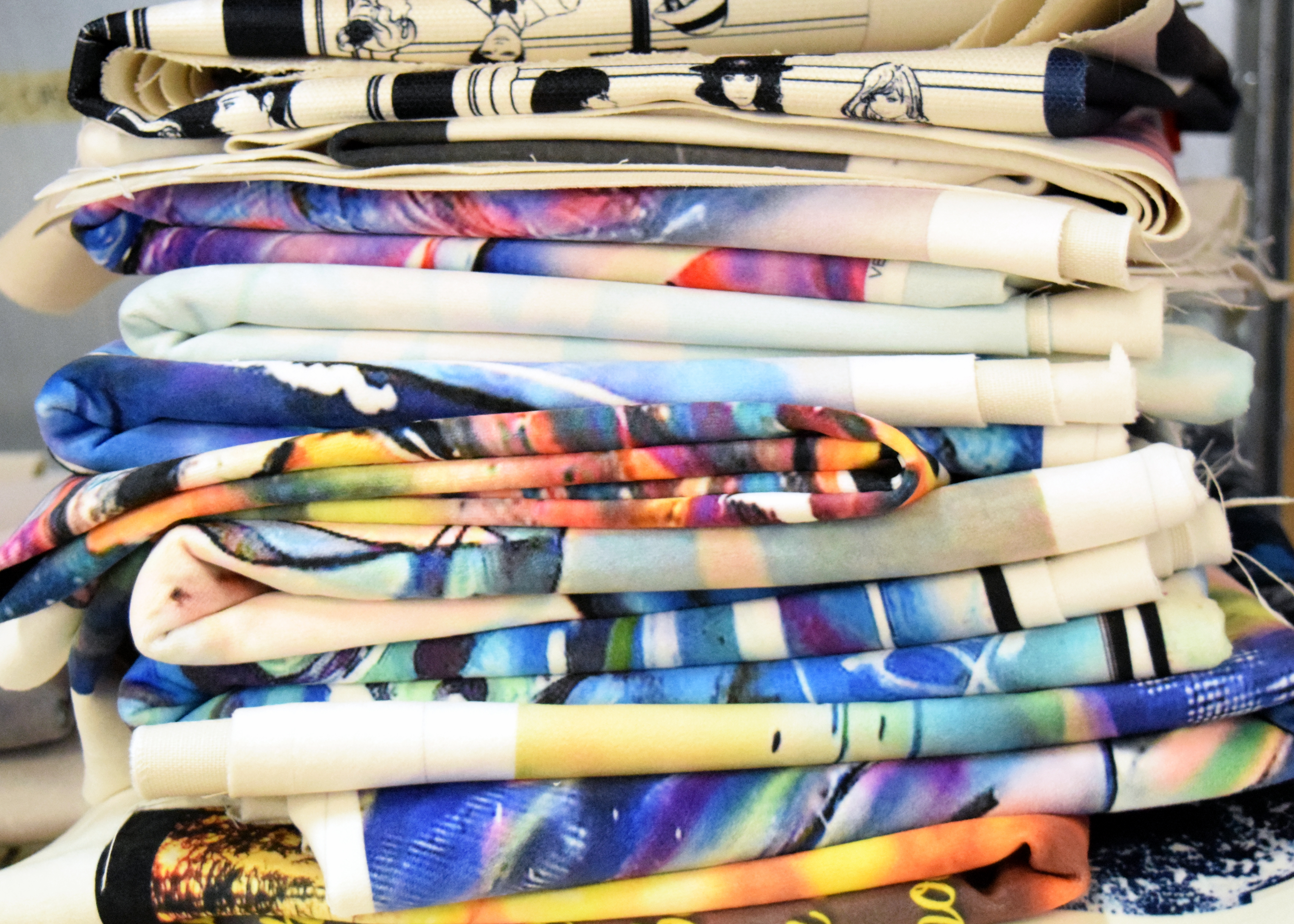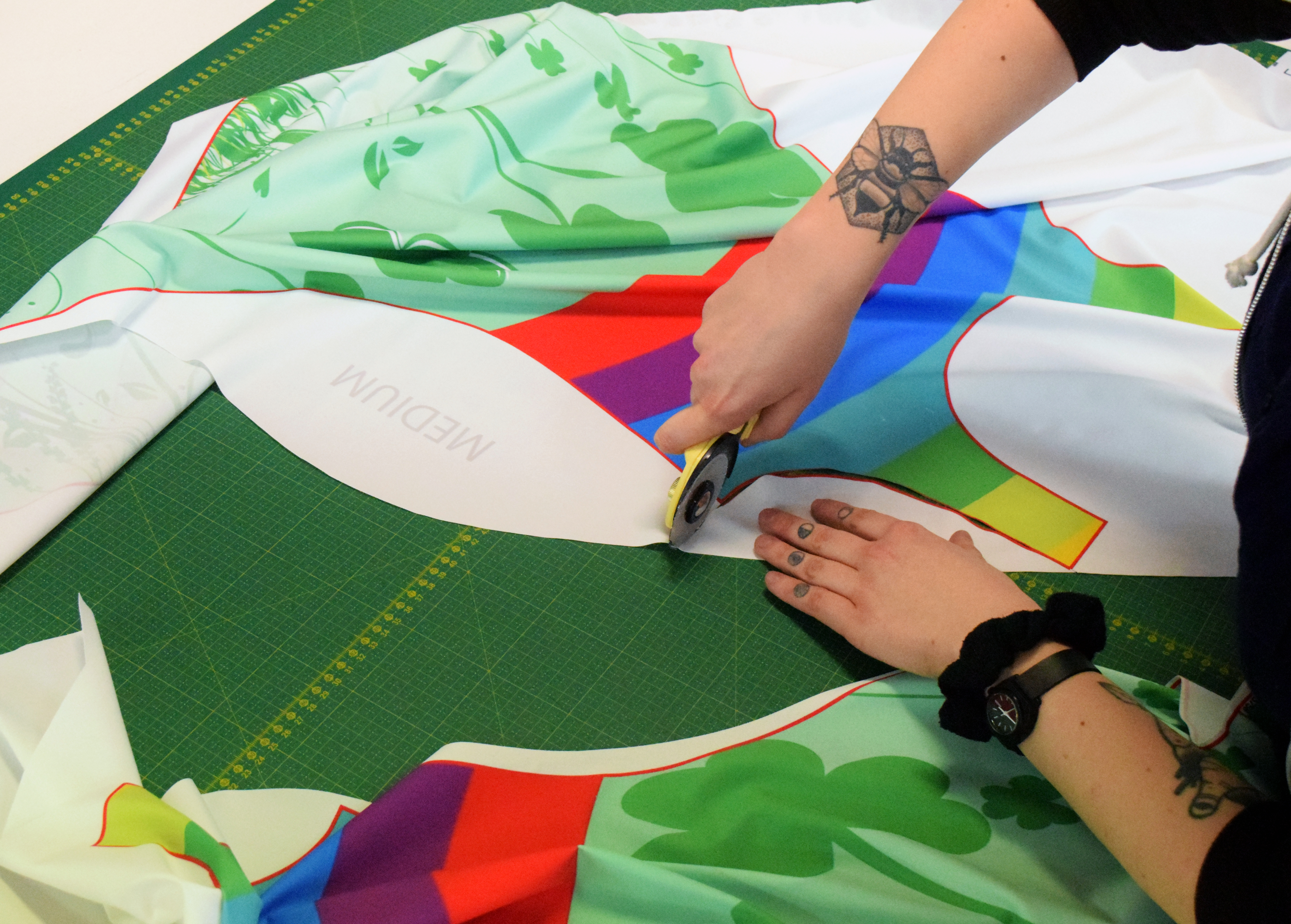 Prints Etc.
For our non-fabric products like wood prints, stationery cards, posters and notebooks, the production time is usually lower for a couple of reasons. Some of the products require the use of only one or two machines, and the machines we do use are smaller and easier to keep physically close to each other. This makes it possible to have dedicated staff who can each work with all the machines for those items. In fabric production each section, printing, pressing, prep, sewing and quality control requires a larger dedicated team.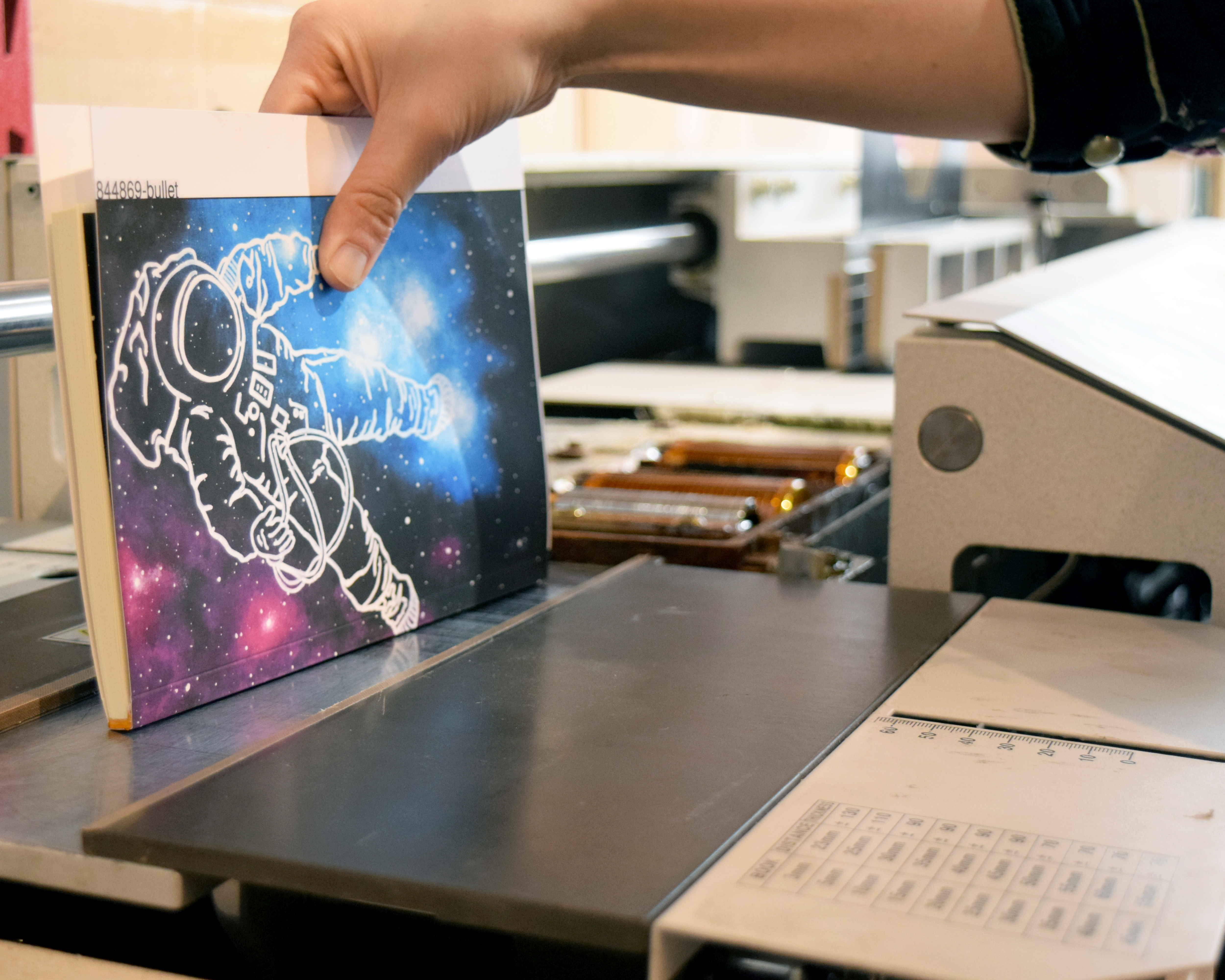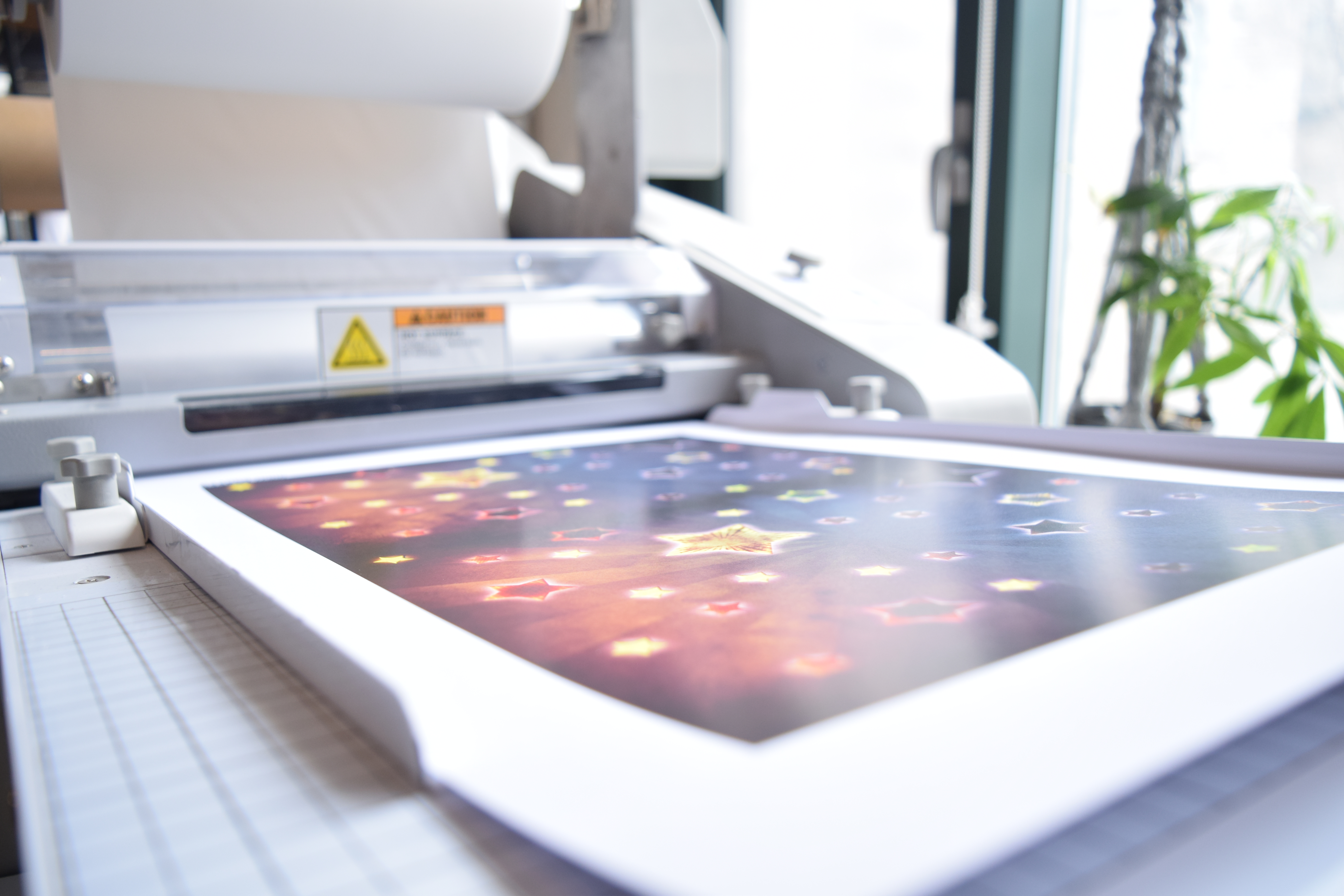 Rush Orders
We get a lot of emails and calls about rush orders. We really do hope that our customers provide a realistic time line to their clients, so that expectations are managed, but we do understand that occassionally someone will really twist your arm for a birthday or other special event. We are willing to work with our customers to get orders out by specific dates, as long as the request is reasonable and feasible. Our customer service team will work with you to figure out if rush shipping is required and what the additional cost will be, if any.