Velveteen or cotton? Linen or canvas? The prints are the same but the effects are different. Find the fabric that works for your pillow cases.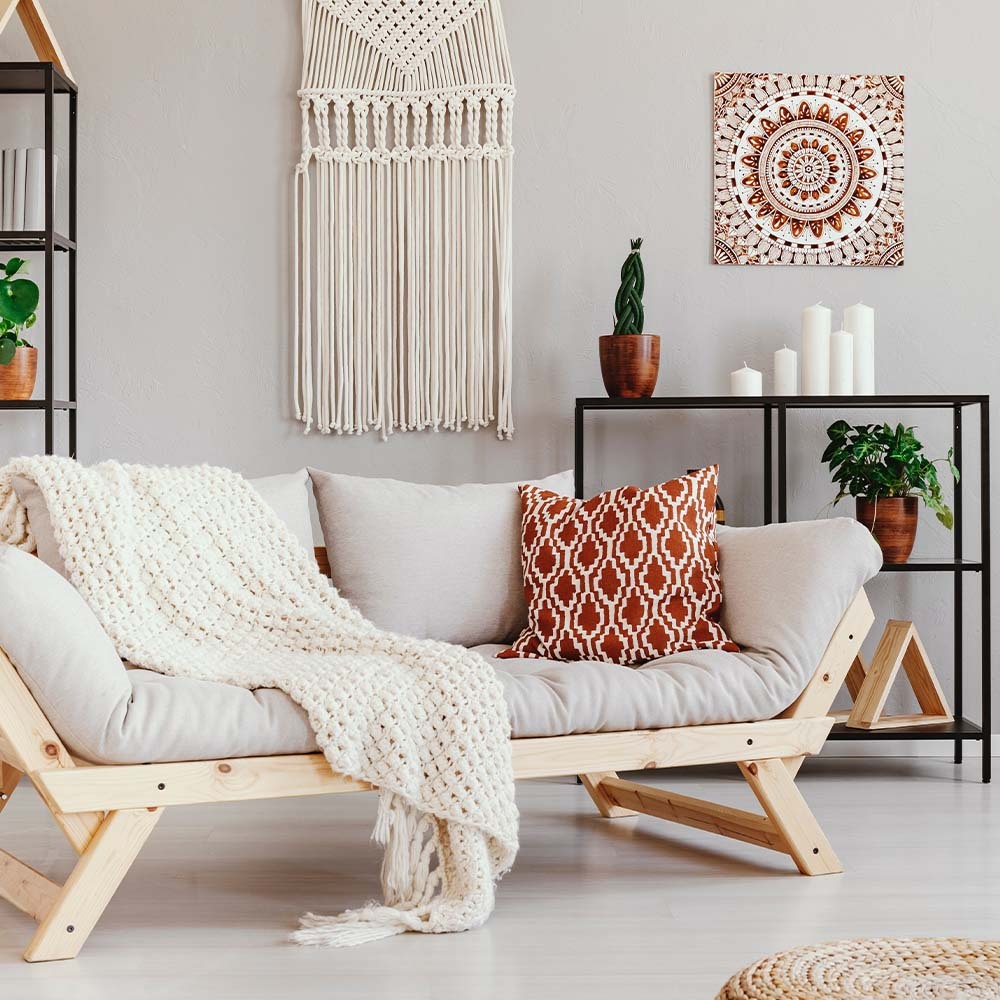 In an attempt to make our products as customizable as possible for all of you we've always attempted to offer as many of our products as possible in multiple fabric options. One great example of this is our pillow cases! Not only are our pillow cases available in 5 diverse sizes, but they're also available in 4 unique fabric options. Keep reading to learn a bit more about each of those fabrics so you can make the right decision for you and your customers when ordering pillow cases!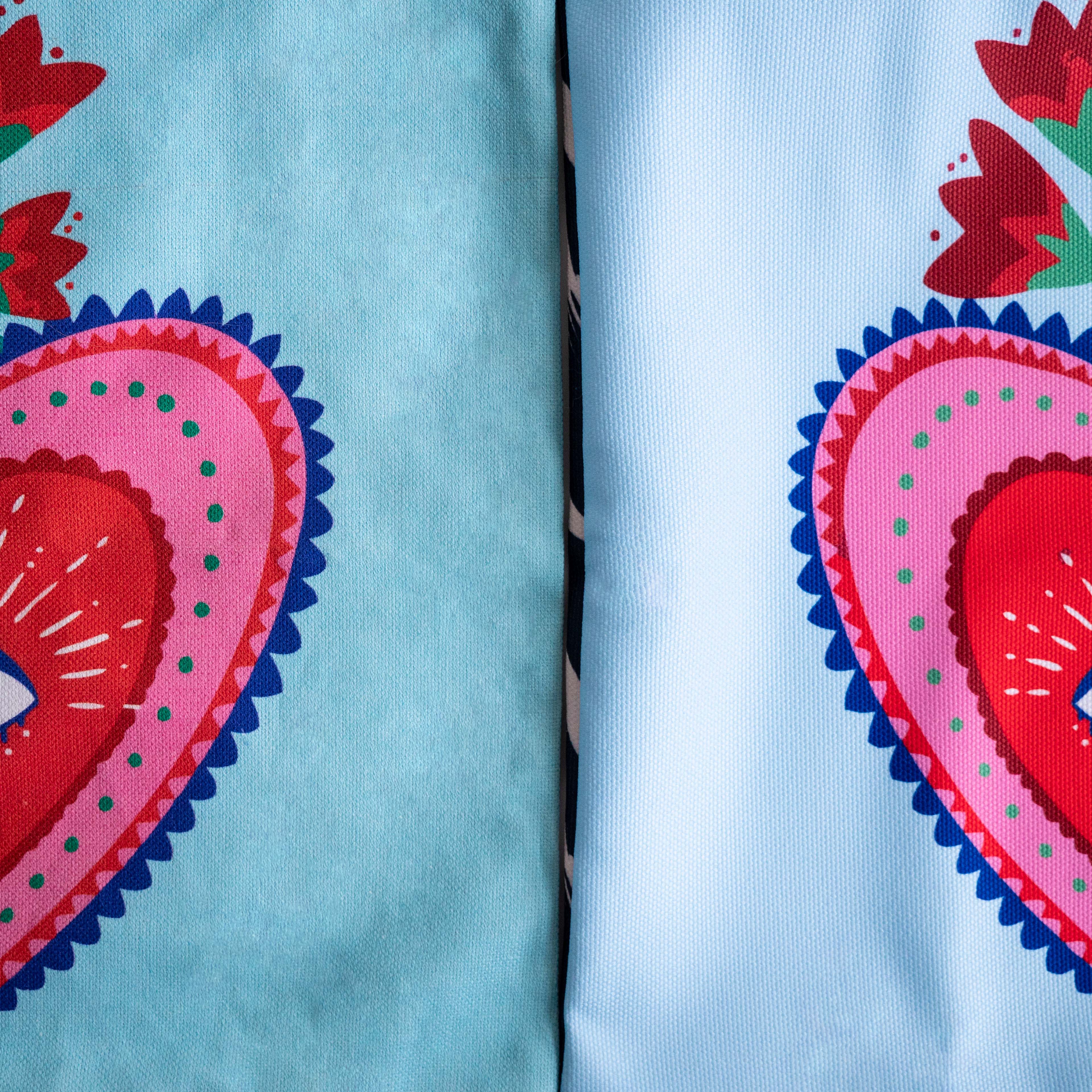 A print on velveteen vs. the same print on cotton canvas.
Both synthetic and natural fabrics boast a vast array of benefits, depending on what you're hoping to get out of your fabric and product; that's why we offer our pillow cases in 2 synthetic and 2 natural fabric options. All of these fabrics are durable and result in beautiful prints, however there are of course some noticeable differences.
Velveteen
Our 2 synthetic fabric options are velveteen and polycanvas. Velveteen is hard to confuse because it really isn't like any other fabric. This woven polyester has a super plush surface texture that makes it soft to the touch and extremely cosy. In spite of its plushness, however, prints on velveteen are still extremely crisp and vibrant.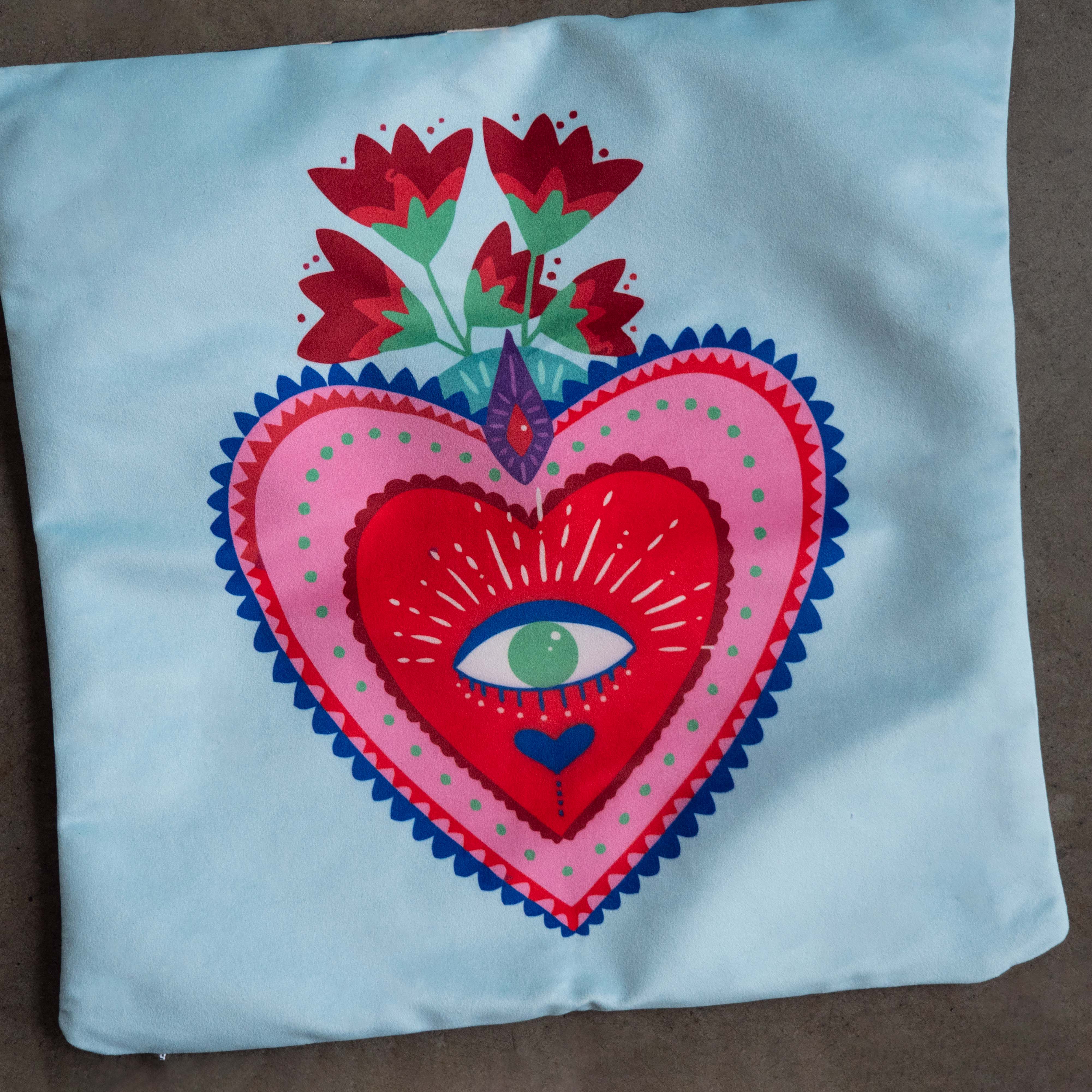 A pillow case print on our velveteen fabric option.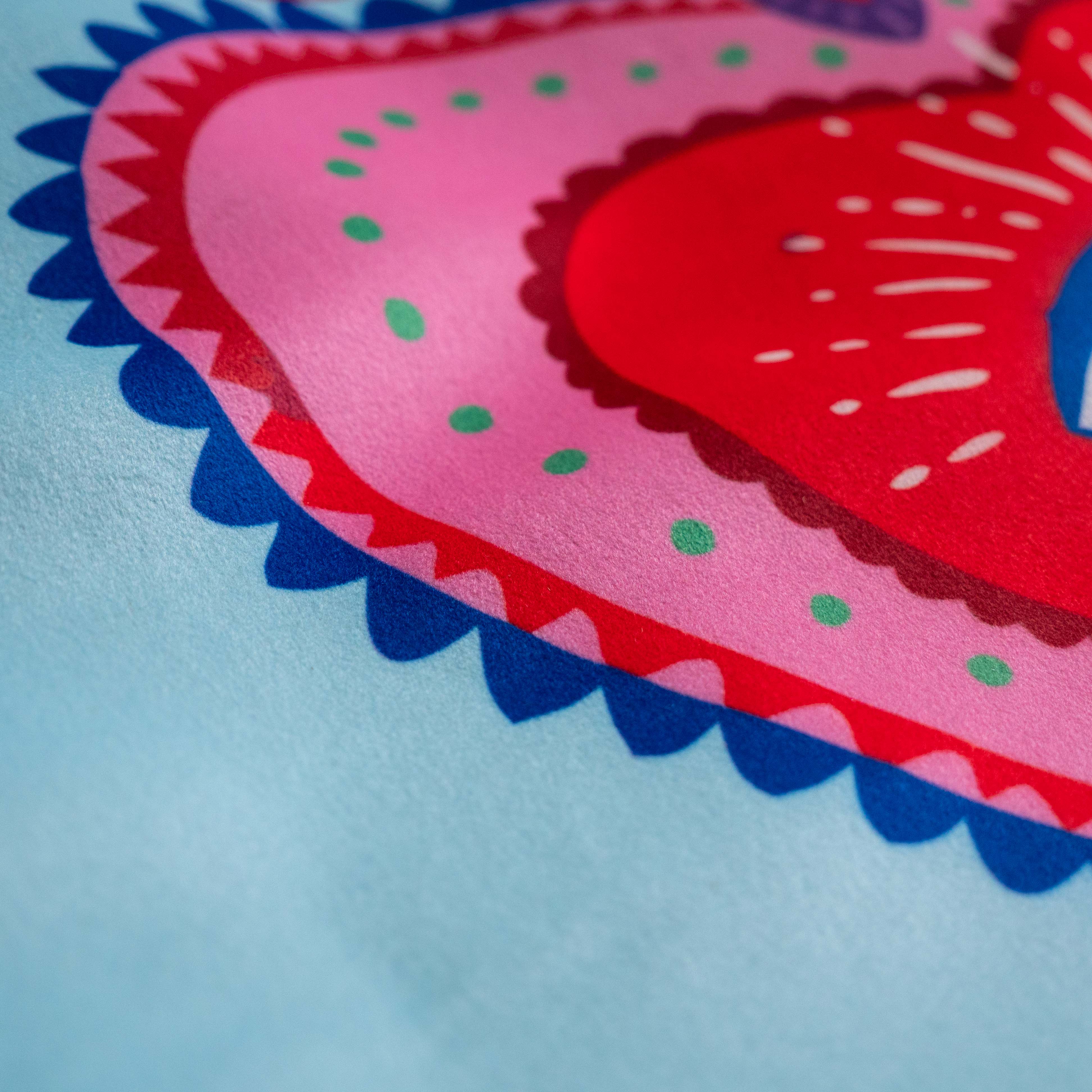 Velveteen close-up.
Polycanvas
Polycanvas is a super classic canvas fabric with a noticeable weave and smooth surface feel. If you want a more modern style pillowcase, this is the fabric for you! Prints on this fabric are extremely crisp and vibrant. It also handles solid, blocky prints well as the synthetic fabric has no natural imperfections, unlike its natural counterpart, cotton canvas, which we'll get into next.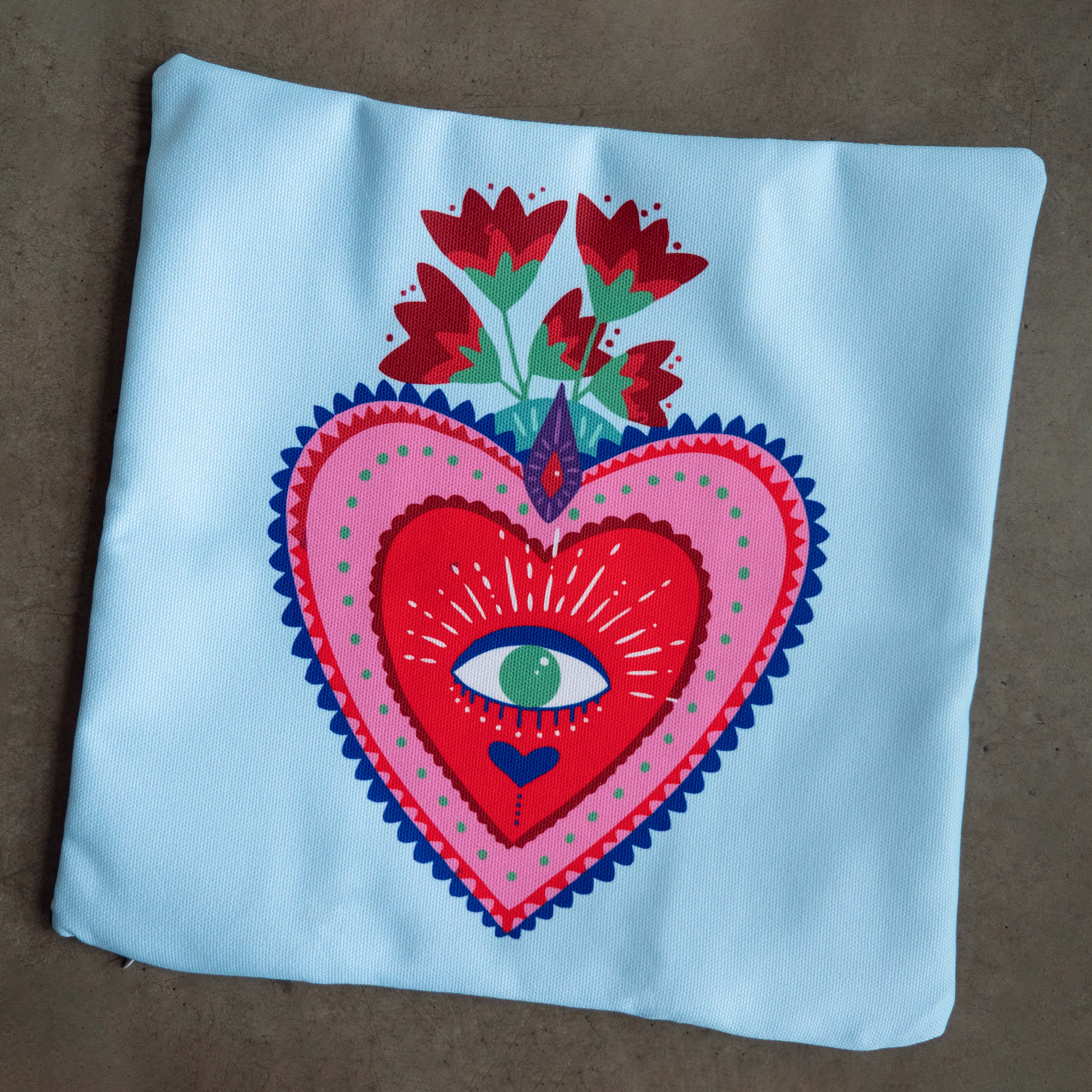 A pillow case print on our polycanvas fabric option.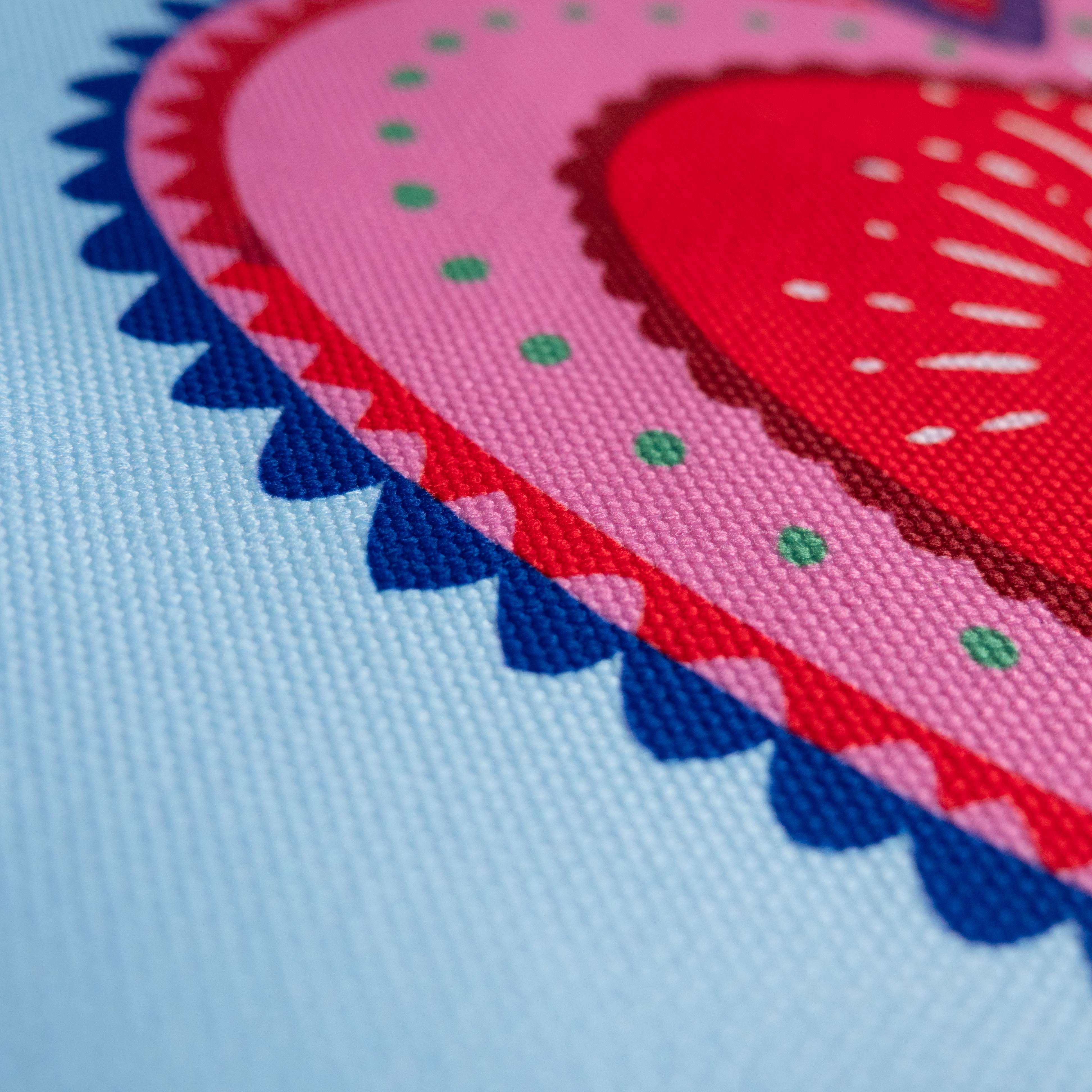 Polycanvas close-up.
Classic cotton canvas
Classic cotton canvas is very similar to polycanvas, however it's of course a natural fabric rather than synthetic. Because of this there are some noticeable differences in print outcome. Most significantly, cotton canvas has natural imperfections due to its raw nature. You'll notice some small white dots on your prints where cotton fibre or even seeds once were and came off through the production process. Because of this quirk, we recommend against using either cotton canvas or our cotton linen blend when your print is a solid mass of colour, unless of course these natural imperfections don't bother you. Cotton canvas is also slightly less structured than polycanvas, while still maintaining its durability, making it a really nice choice for cushions around the home.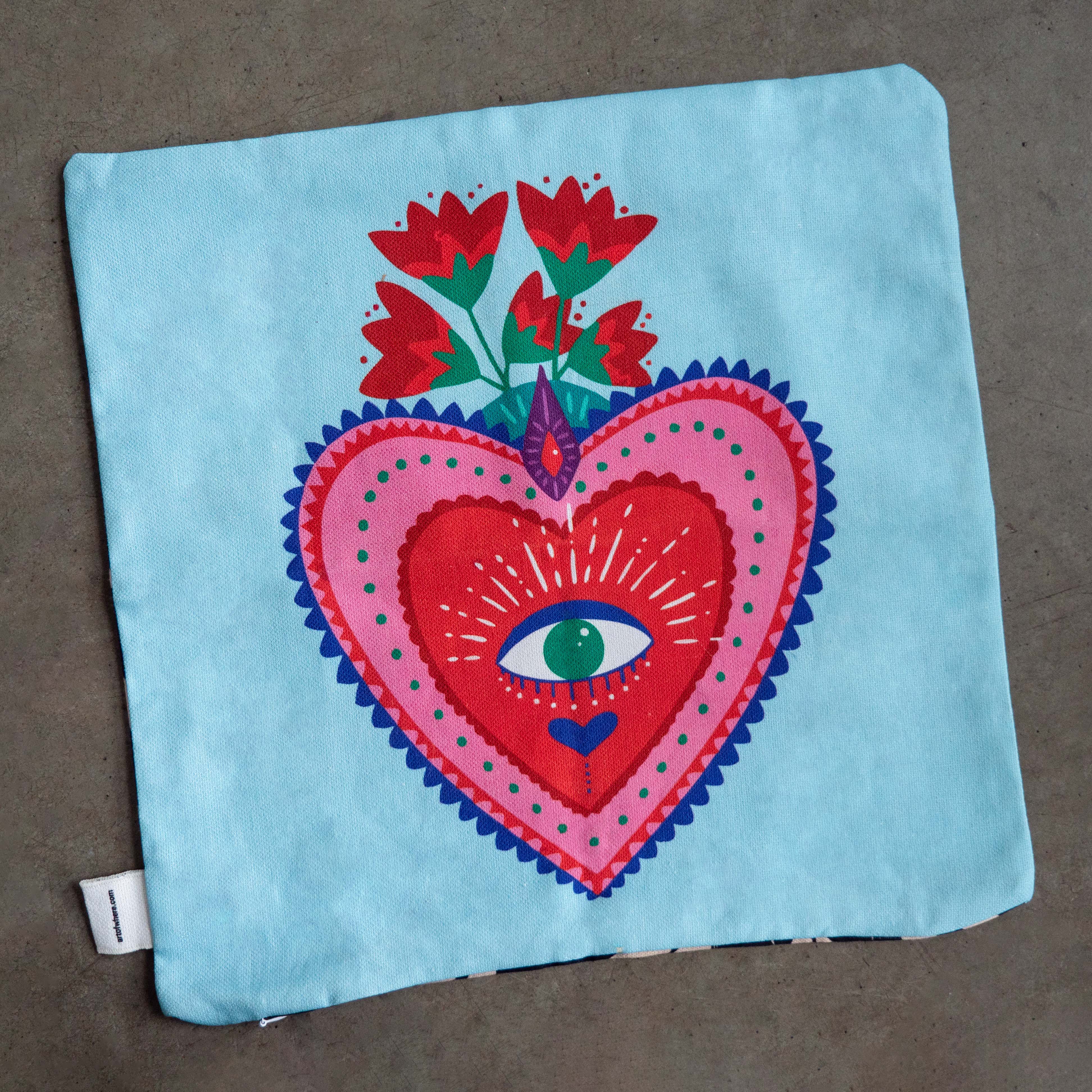 Natural cotton canvas fabric option for pillow cases.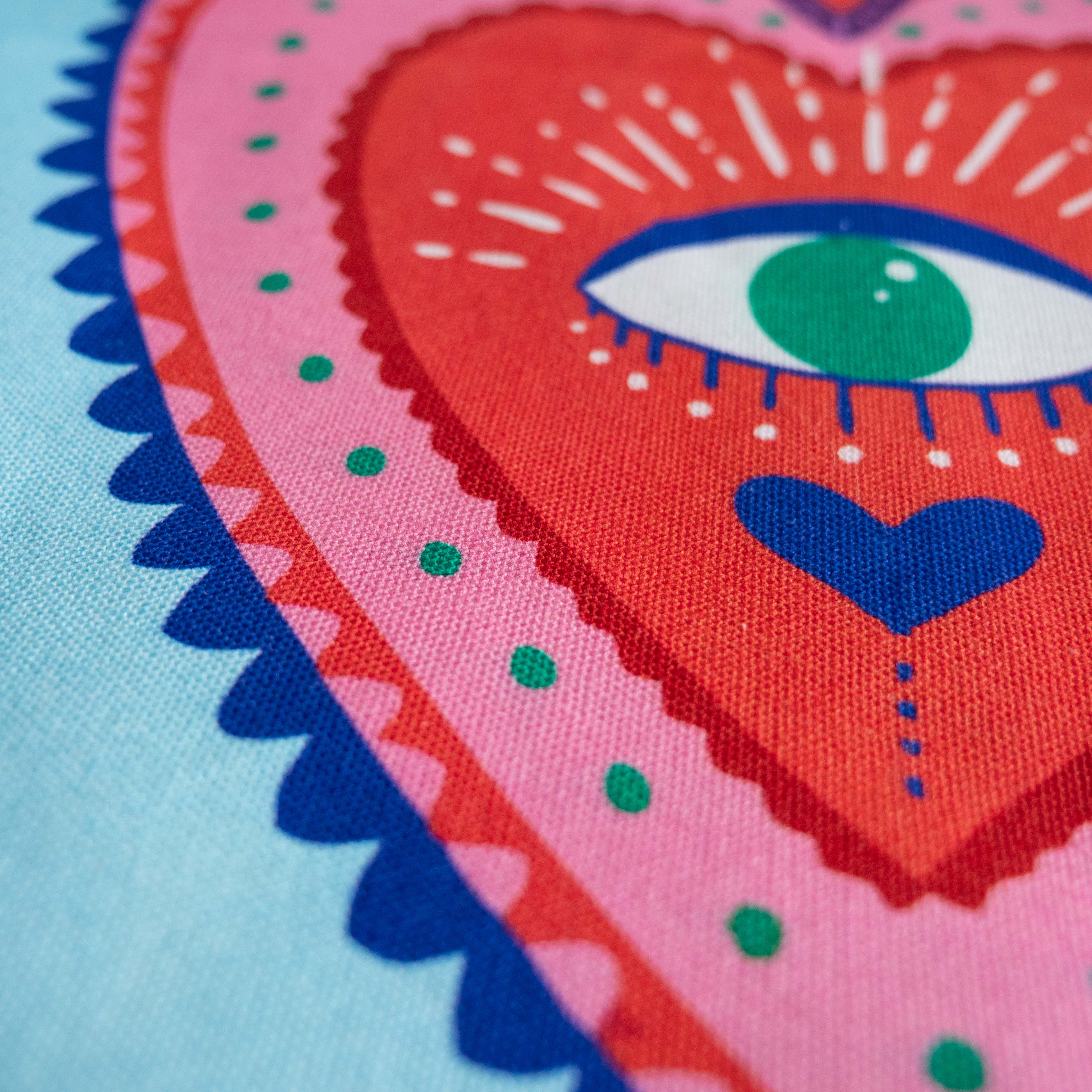 Cotton canavas close-up.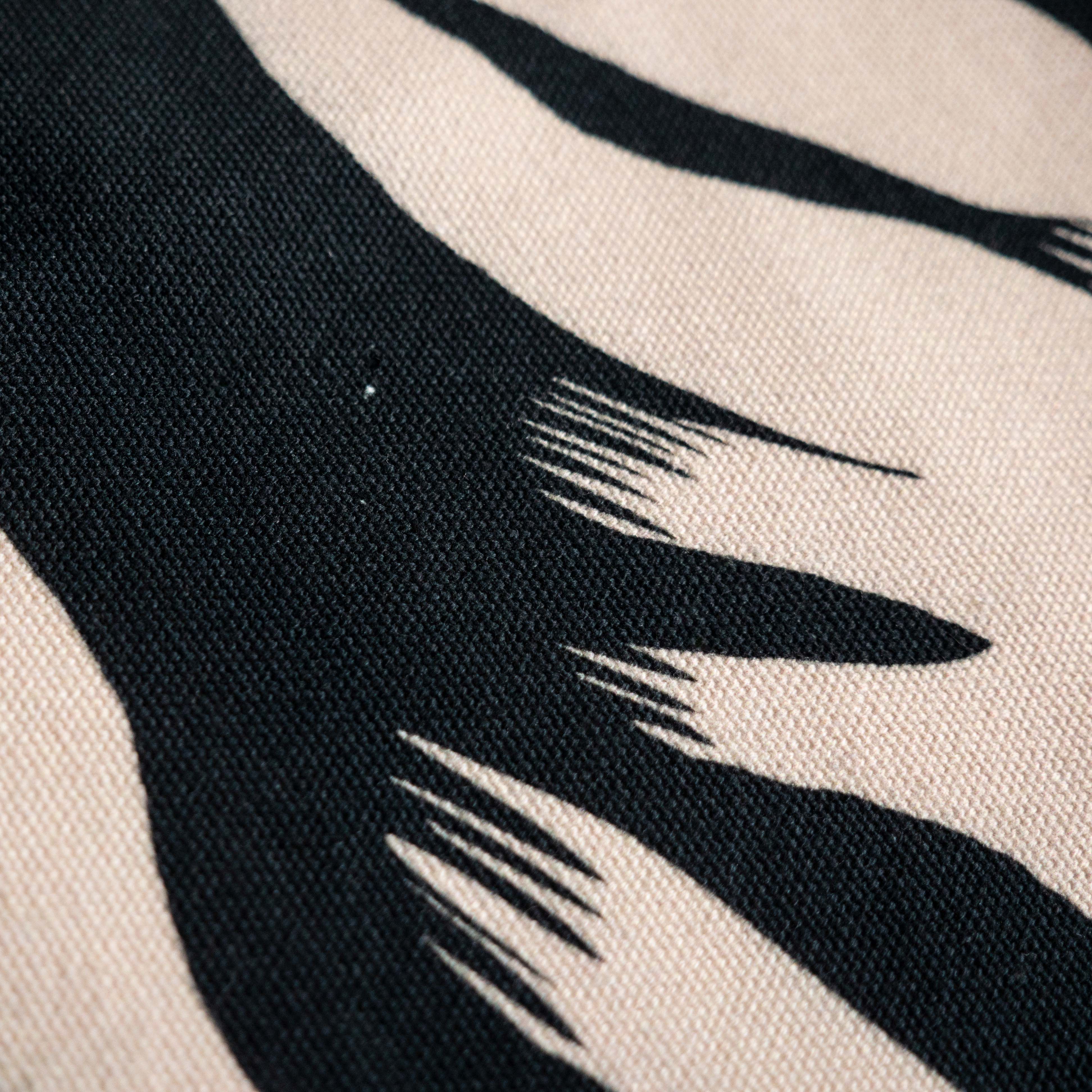 Cotton canvas close-up of natural imperfections on solid print areas which are particularily noticable on dark areas.
Cotton linen
Our final fabric is the all natural cotton linen blend. Much like with the cotton canvas described above, cotton linen has natural flecks and spots from seeds and plant fibres that were stuck in the fabric. While these variations can add a nice natural touch to your products, again we recommend against using them for solid prints if flawless consistency is important to your design. Cotton linen has a less textured, more matte surface than cotton canvas, and a somewhat more structured feel.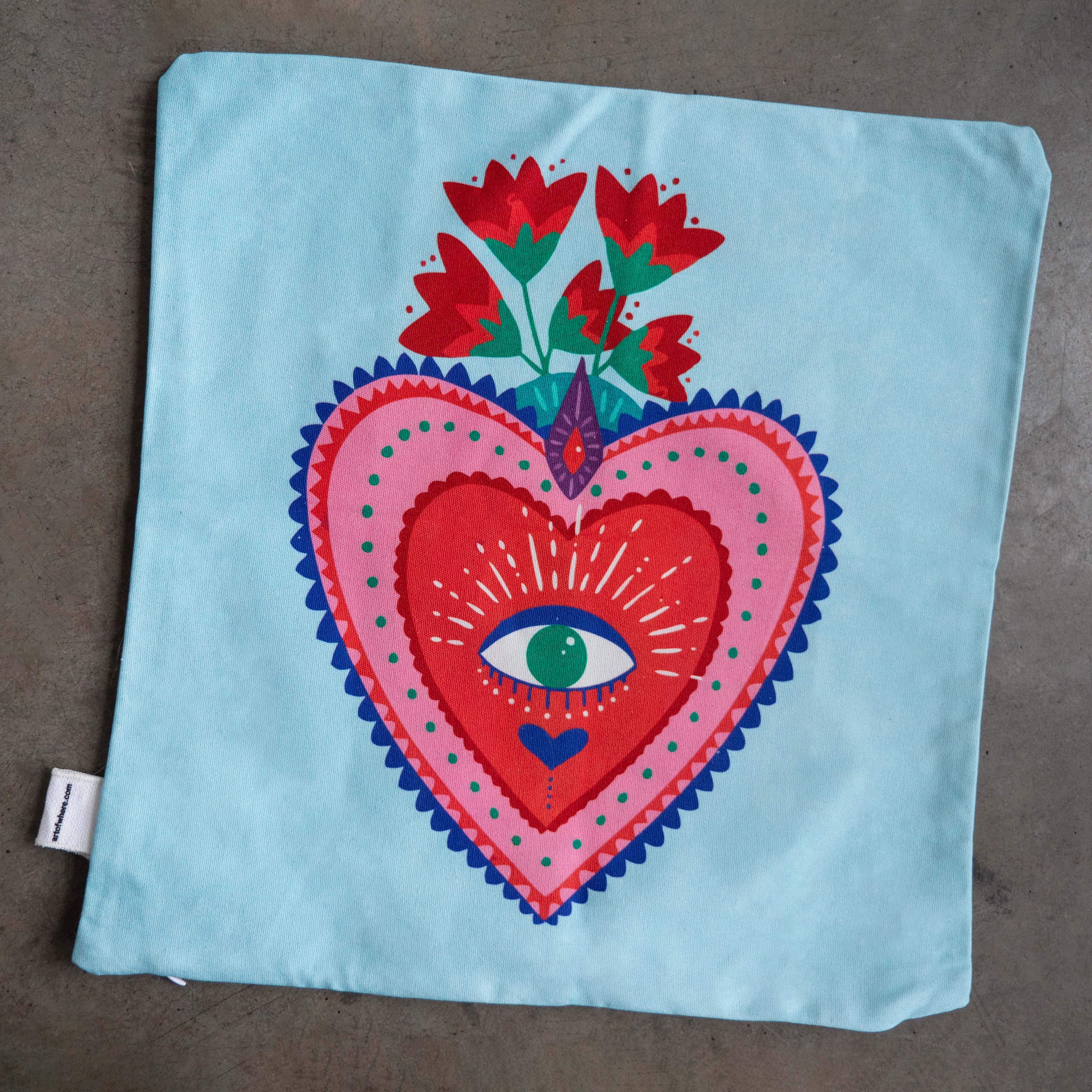 Cotton linen fabric option for pillow cases.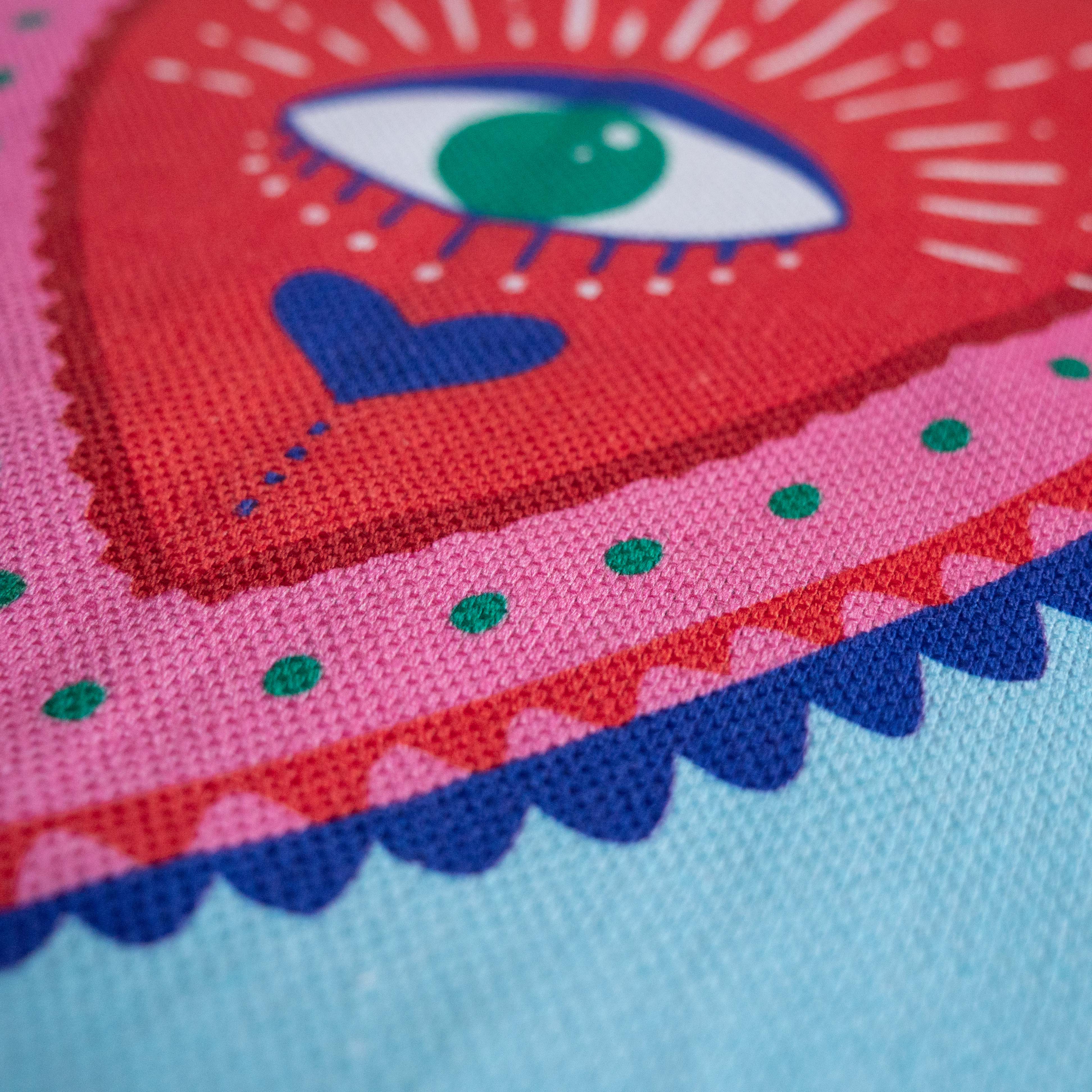 Cotton linen close-up.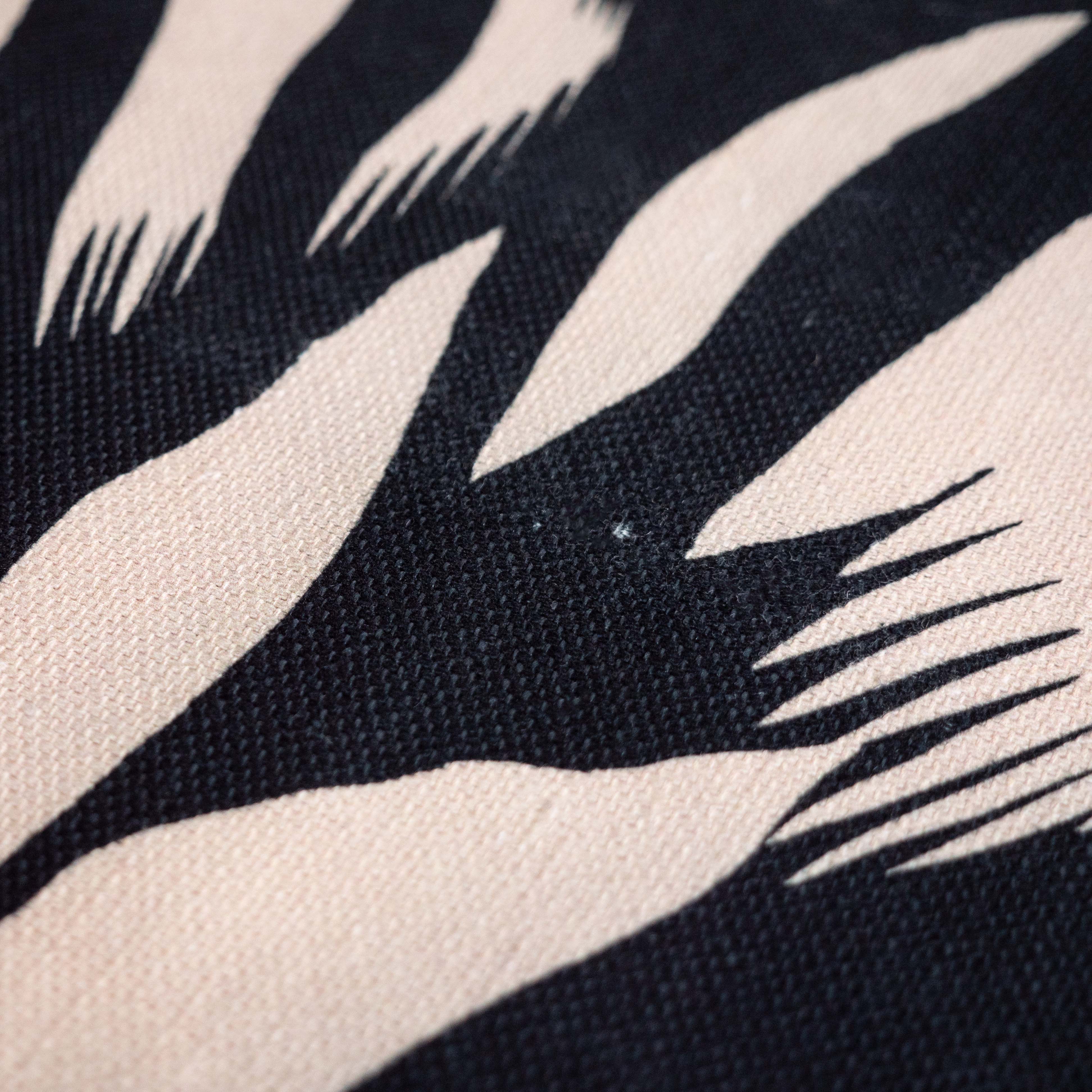 Natural imperfections on cotton linen that show typically more on dark solid areas.
Our printing processes
The printing processes are also different between natural and synthetic fabrics, which results in slightly different finishes. Reactive printing, which is the process we use on all of our natural fabrics, results in permanent, crisp prints that have a very natural look. Sublimation printing, used on all of our synthetic fabrics, results in slightly more vibrant, saturated colours. Both options result in beautiful prints, depending on what you're looking for in your finished products.


Photo by Sinitta Leunen / Unsplash
We know that choosing the right fabric for your design can be difficult, so we hope that this breakdown has been helpful for your decision making process! Should you have any further questions about the differences between these fabrics please let us know in the comments below, or contact our customer service team.