New Text Tool in the Holiday Stocking Design Lab
We are very proud of our newest tool to make designing easier, and we know you'll love it too! Meet the new Text tool! Offering both basic and dynamic text design, this tool is intended to make it a breeze for your customers to add custom text to your products. Read on to find out exactly what the text tool is and how it works.
You can now add either simple text or dynamic text to your designs without leaving the Design Labs. The dynamic text tool differs from a standard text tool in that it was created specifically with your customers in mind, intended to make your life as a business owner so much easier! Adding text to a product - let's say, adding a name to our new holiday stockings - using a standard text tool would mean that anytime that text changes - ie. a customer wants to order 4 stockings all with different names - you would have to go into the Design Lab and redesign that item again with different text. This means that in the example above, you're essentially designing the same stocking 4 times.
The dynamic text tool changes all that! What the dynamic text tool does is it allows your customers to enter the text that they'd like on their item while ordering. That text is sent straight to us when the product is ordered, meaning you never have to redesign your item to change the text.
Let's revisit the example above now using the dynamic text tool. When you design your holiday stocking, you'll add a DYNAMIC text box to the place you'd like the text to appear. In the dynamic text box you can enter any text, but we recommend a call to action, such as "your name", or something of that nature. Save your design like usual and upload it into your store. When your customer orders 3 stockings with the names X, Y and Z, they will have an option to enter those names directly in their order. That order comes directly to us with each of the names changes.
We told you you'd love it.
So how do you add a dynamic text box to your design? It's extremely simple, and we've even outlined the process for you below.
First head over to our design lab and select your item - at present our holiday stocking is the only item with the dynamic text integration, but this will change going forward.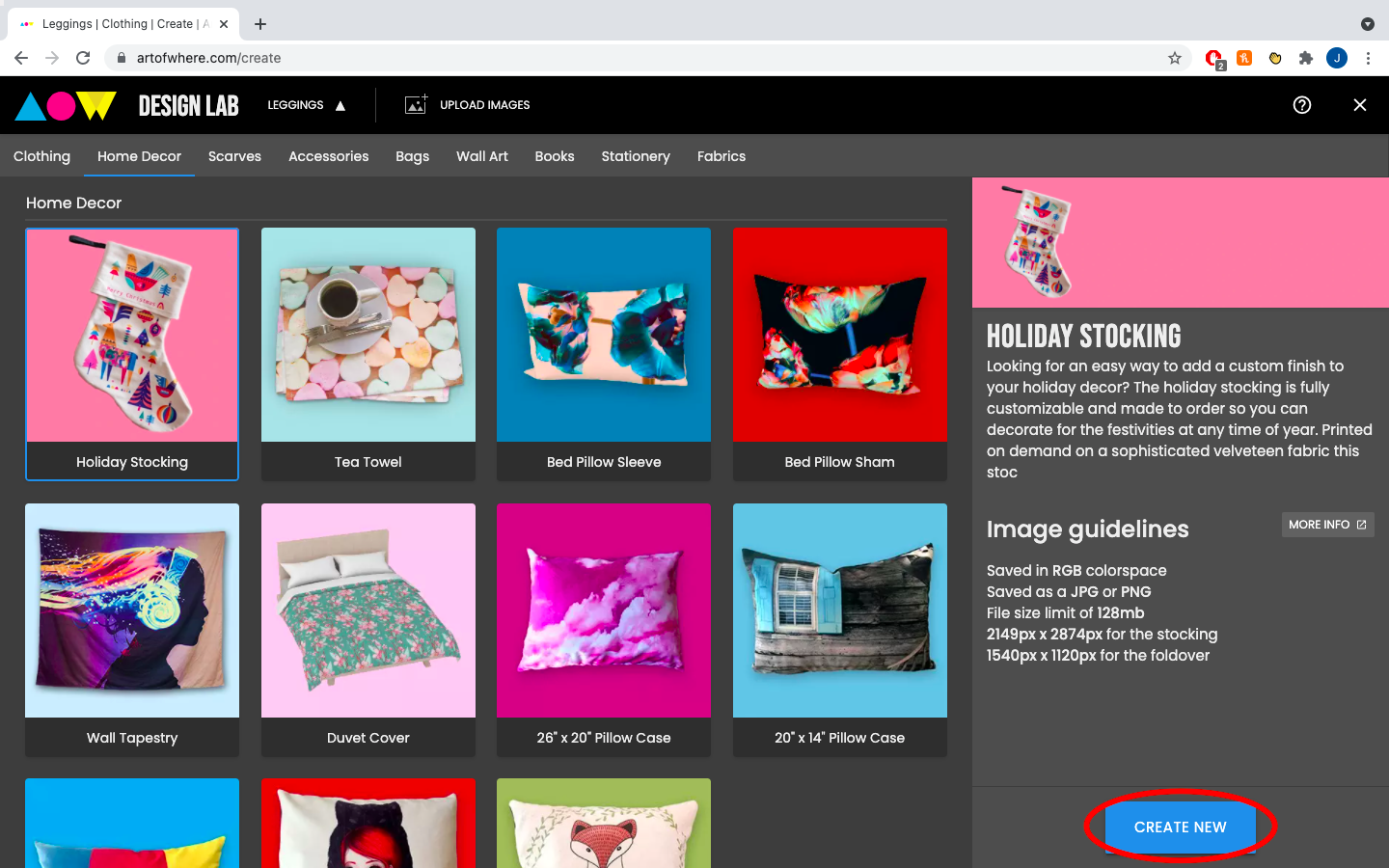 Once your item is loaded in the design lab you can design it as you would ordinarily design any other item. When you're ready to add text to your design simply clock the T+ button in the right hand design bar.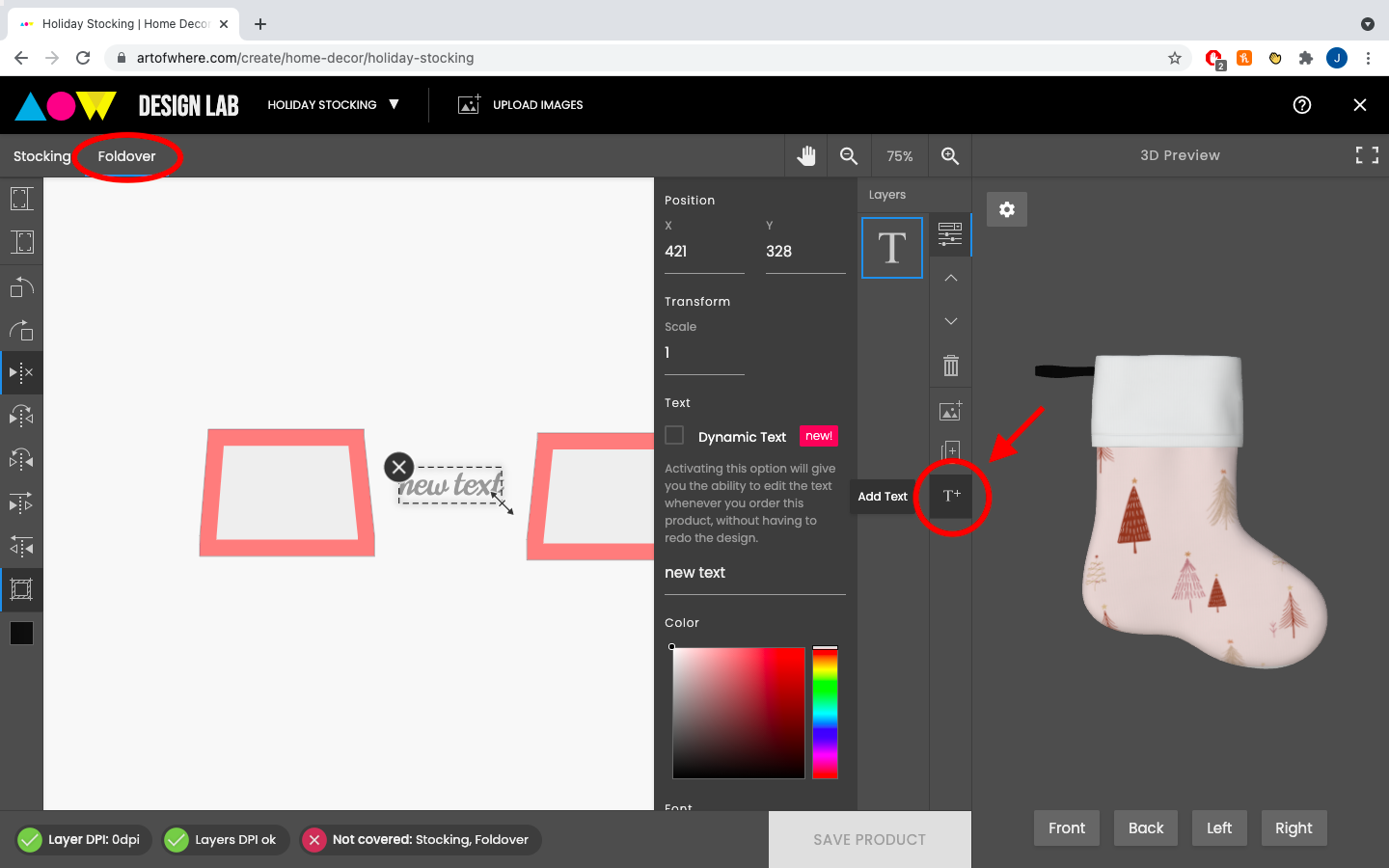 Make sure you add your text to the design layer you;d like the text to appear on. The holiday stocking, for example, has a stocking layer and a foldover layer.
Once you've clicked the T+ button to add a text box to your design, you'll see a checkbox that says "dynamic text". Simply click that checkbox to turn your text box from standard text to dynamic text.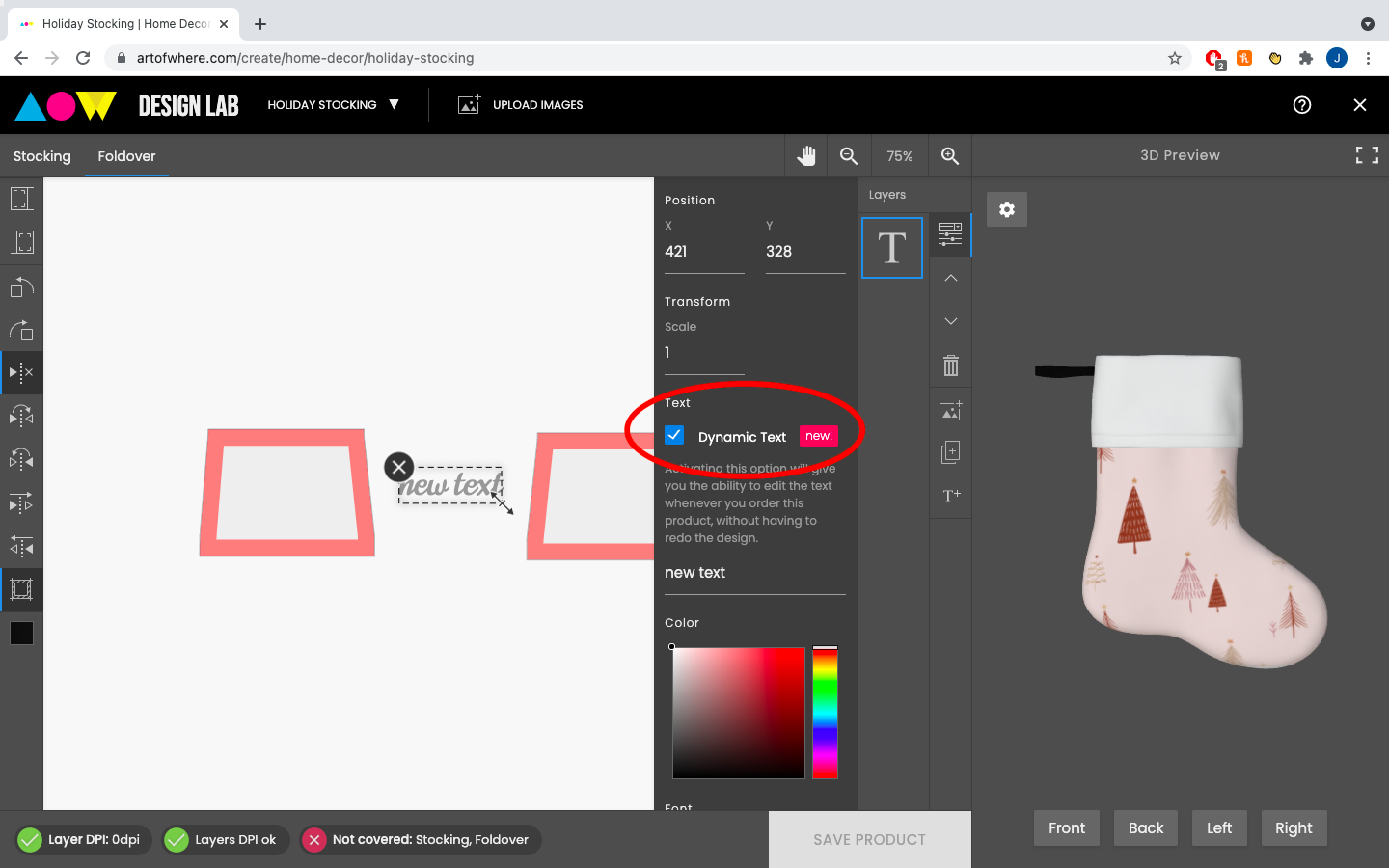 From there you can also change the colour and font of the text, as well as what the text actually says. As we mentioned earlier, this text can say anything, but it may be helpful to your customers to have it say something like "your name/text".
Position your text wherever you'd like it on your design and you're all done! Once your design is saved the dynamic text box will be automatically populated with whatever text your customer chooses to enter on their order.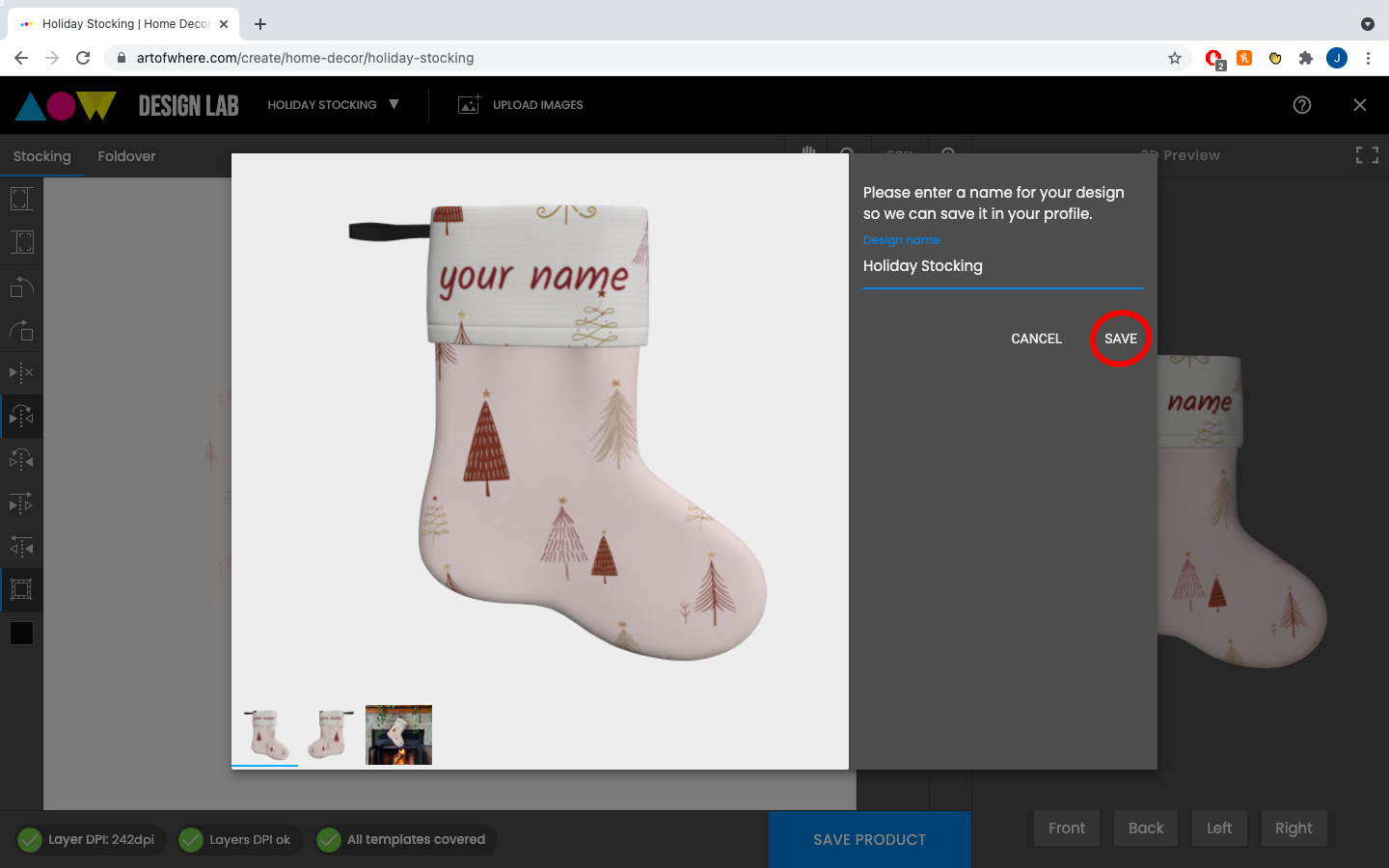 This is a great new feature that will make selling text inclusive products that much easier! If you need any further help or have any feedback on this new dynamic text tool, please let us know in the comments below.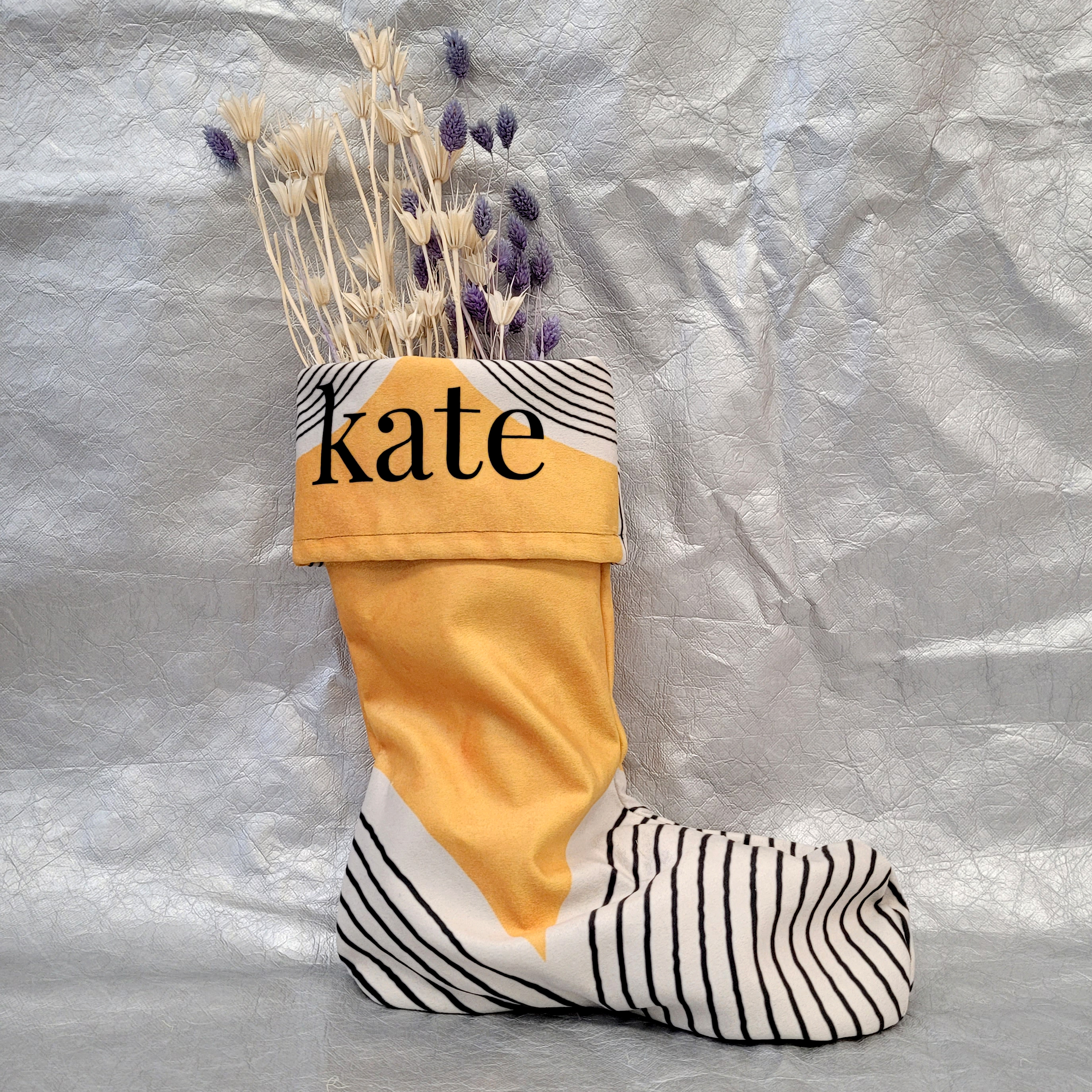 Happy Designing!