Holiday order deadlines 2021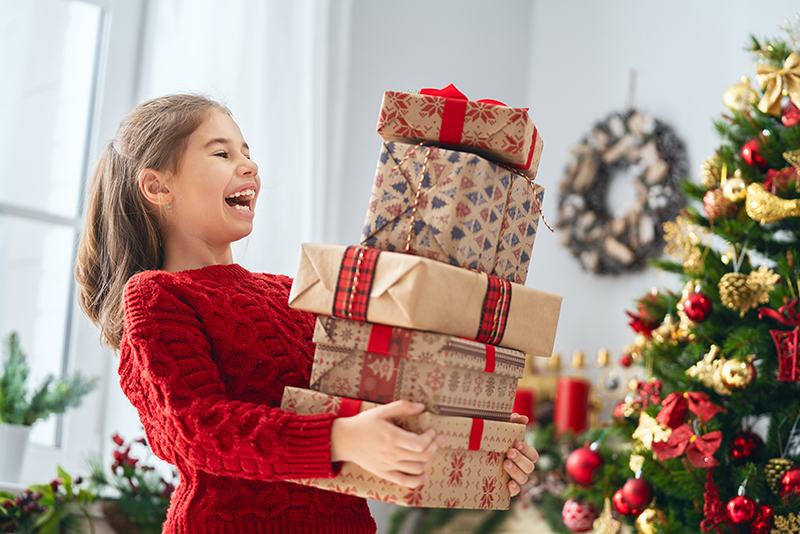 It's been a wild last couple of years, and I'm sure everyone could use a little holiday cheer in their lives right now. With that cold weather rolling in comes the seasonal holidays that many of us look forward to all year! The holiday season is the number 1 time of year for gift giving, so it's important to plan ahead and be prepared if you want your gifts to arrive in time.
IMPORTANT! Almost every shipping company is already cautioning people to order online items as early as possible this year. They are expecting high volume due to the trend towards online shopping during the pandemic. So if you are an art-based drop shipping company with us, please encourage your customers to order as early as possible as well! This will help ensure orders get to where they are needed in time.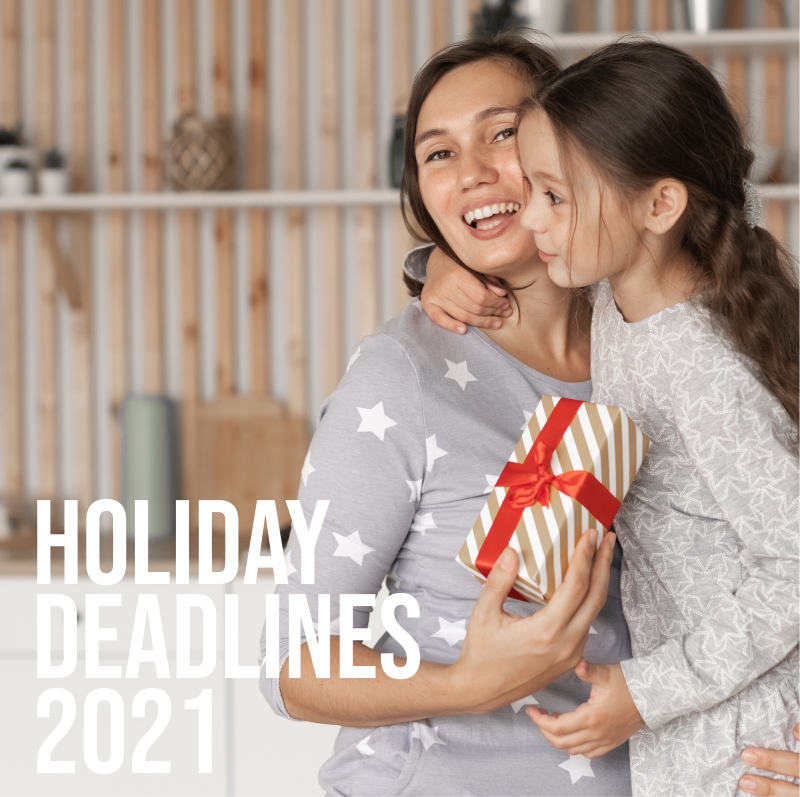 To help you prepare we've laid out our shipping deadlines and cutoffs below. Don't forget that when you order from Art Of Where, all of your products are made to order, adding extra time before they can be shipped. This year, like last, it's also extra important to order well in advance because globally there are not only supply chain delays but also continued shipping issues. The dates we'll provide are our best recommendation to ensure your packages have enough time to be manufactured, shipped and delivered.
Orders shipping within Canada using Canadapost: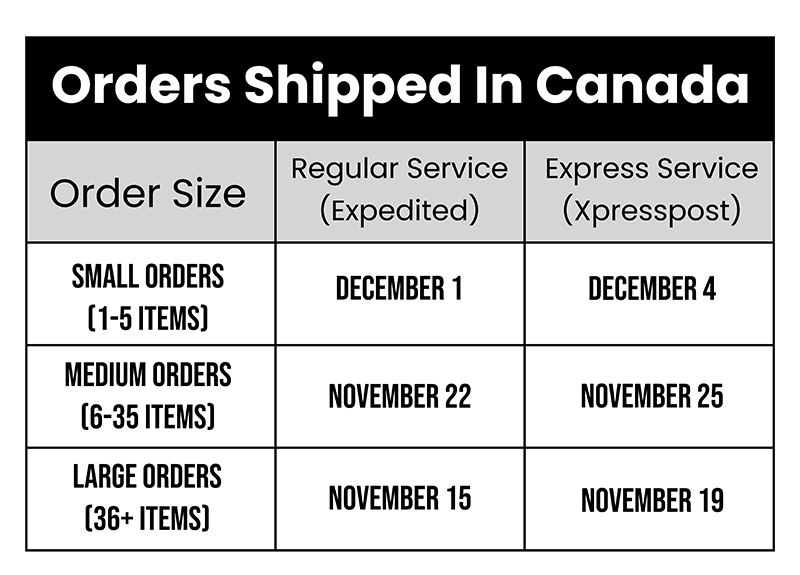 Orders shipping within the USA using USPS or Fedex Ground for regular services or DHL for express: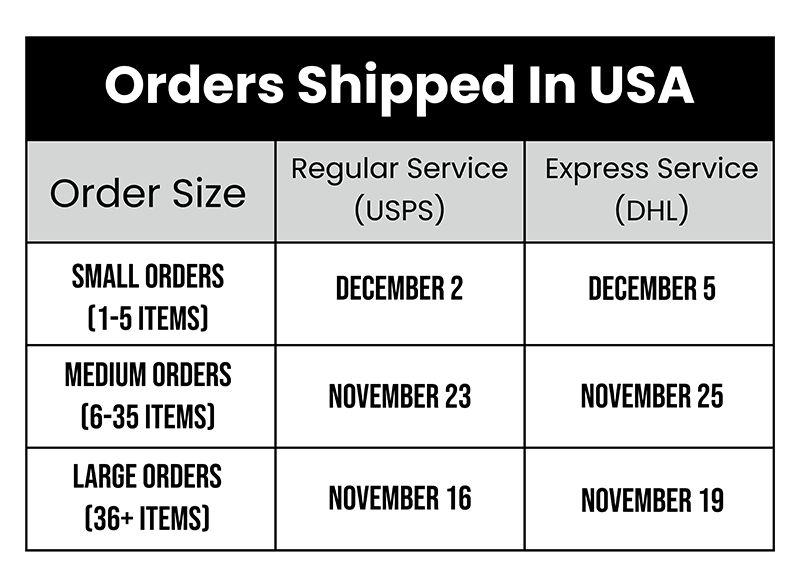 Orders shipping to International destinations or military addresses using tracked and untracked regular services and DHL for express services: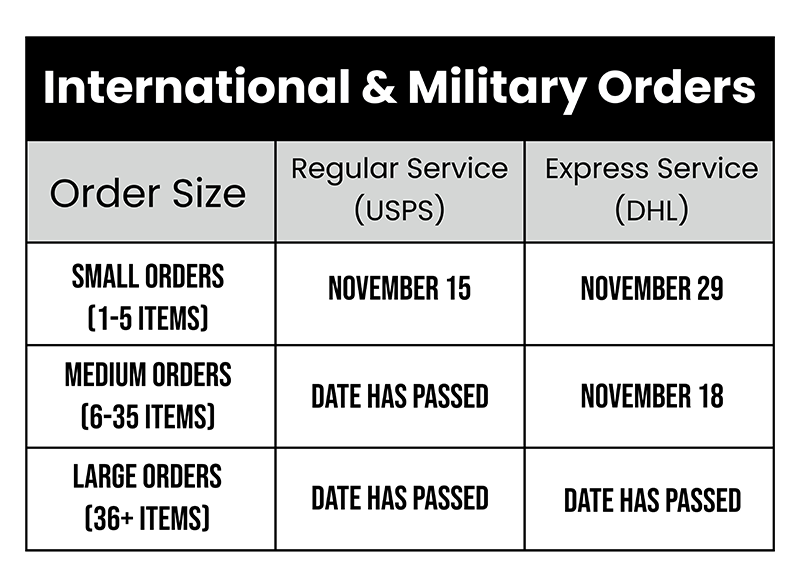 With these dates in mind you should be safe and sound to get your orders in time for the holidays! While of course this is our goal and we will do everything in our ability to fulfil that, it's also important to note that Christmas is the busiest time of the year for shipping, and there are things that may occur that are out of our control. Ordering well in advance is always recommended to be on the safe side.
If you have any further questions regarding holiday order cutoffs, please don't hesitate to reach out.