New! Fabric switch on Origami totes! See how the new fabric looks (It's still gorgeous!)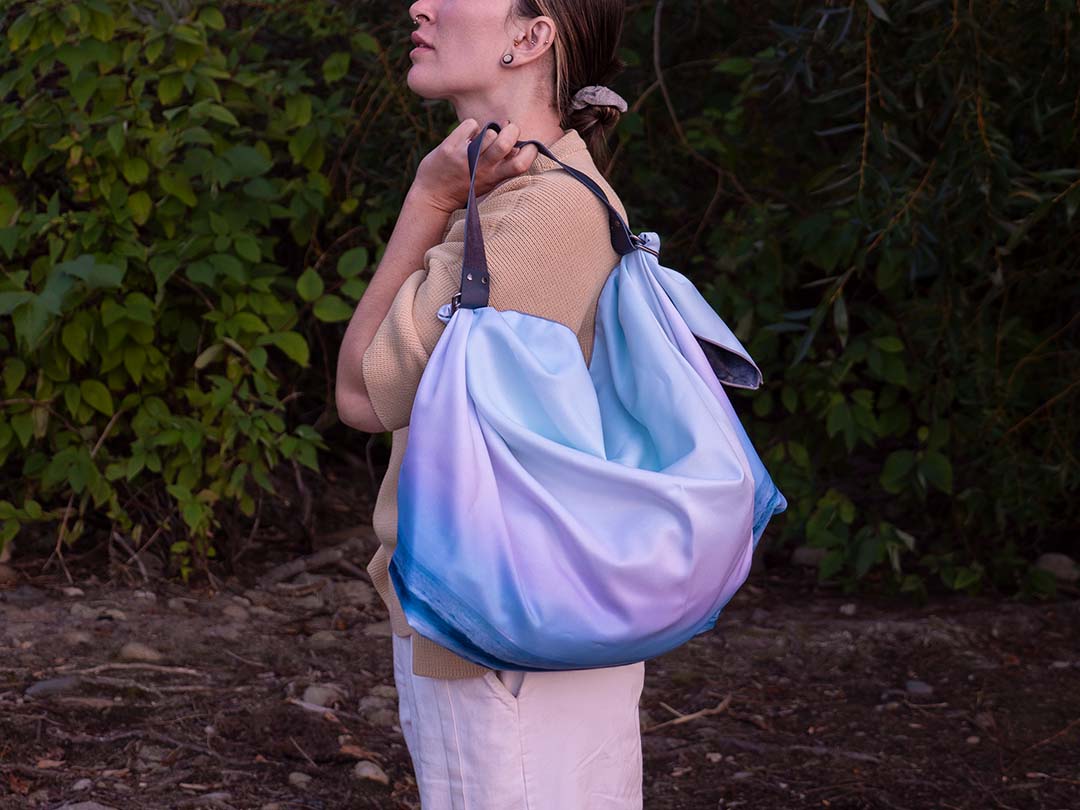 We have a fabric change to announce!
It's time for a fabric update for our origami totes. These bags have been a staple of ours for a long time now and we've decided that they need a bit of a modern update.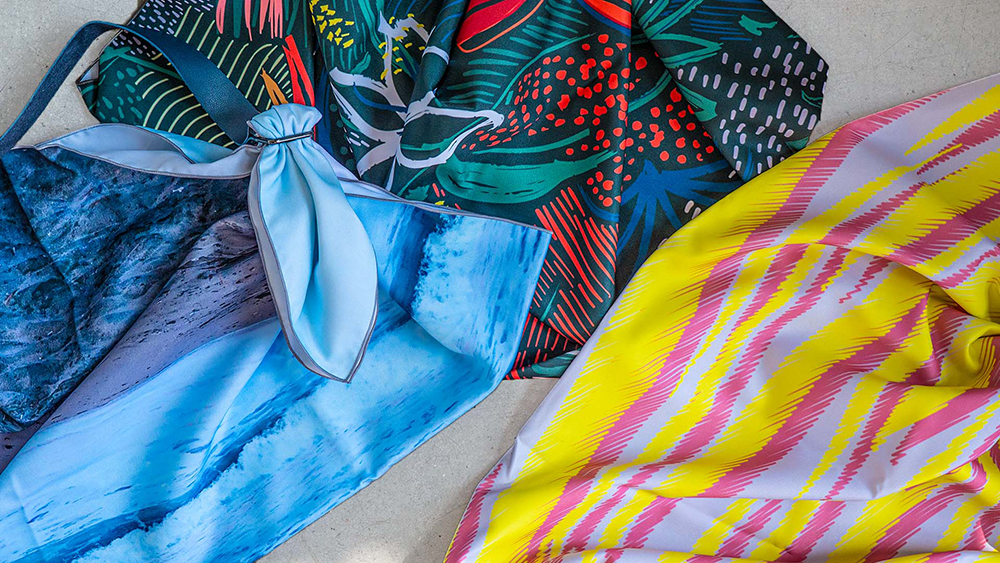 Custom printed origami totes in various designs.
Our origami totes have always been offered in our polyester heavy crepe, but going forward we will only be offering them in polytwill. Heavy crepe and polytwill are quite different but very complimentary fabrics. We're very excited about this fabric change, and we think you will be too!
Polytwill is a woven polyester that, like heavy crepe, is 100% polyester in composition. Unlike heavy crepe, however, polytwill has a stiffer structure with a less relaxed drape. It's also more durable than heavy crepe, which makes it an excellent fabric choice for a bag that's going to get lots of use. Origami totes in polytwill will be excellent as picnic bags, travel bags, or for any other purpose that requires durability.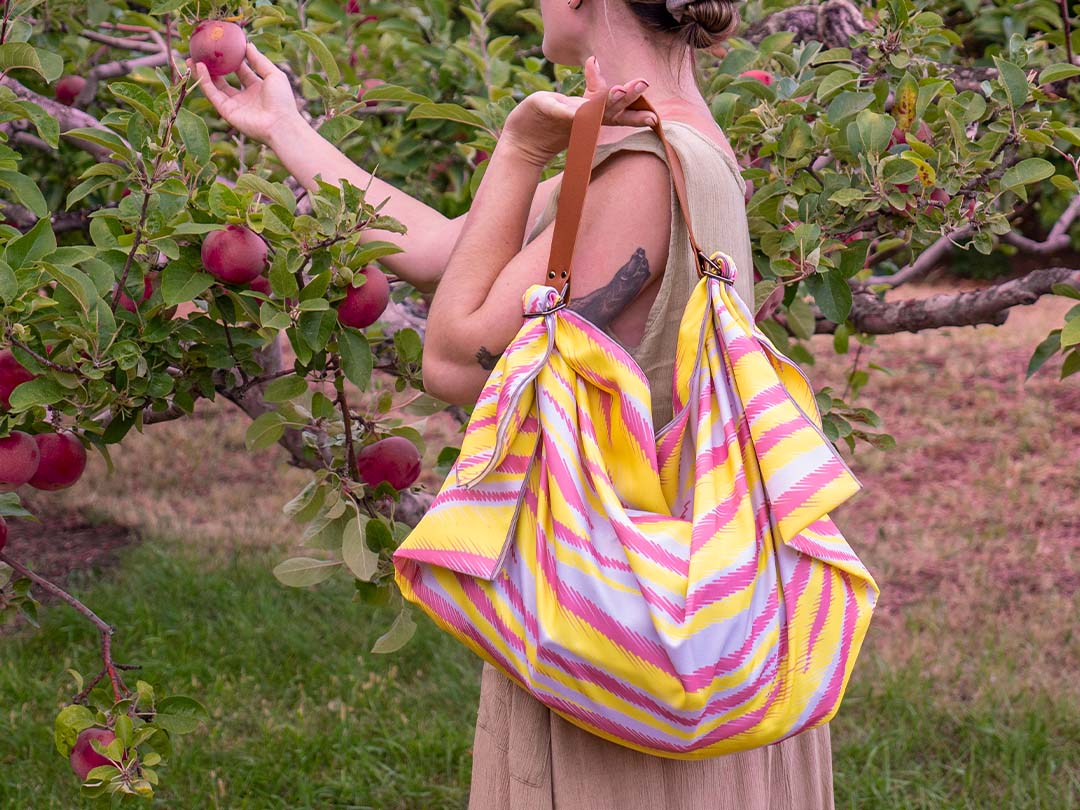 Origami totes are so versitile they can go from apple picking to a picnic in seconds!
Not only that, but polytwill holds prints beautifully! This fabric has a slightly woven appearance, really elevating the finish of the origami tote. Prints are crisp, vibrant and true to the image provided.
The origami tote itself, for those who aren't familiar with it, is a very unique bag that is formed by 1 square of fabric being folded and formed into a sac, much like a piece of paper is folded into an origami object. In spite of being made from a single piece of fabric, the origami tote is incredibly sturdy and able to hold a large amount of goodies. Because of its unique form this bag makes for a stylish accessory and a great way to make any outfit stand out from the masses.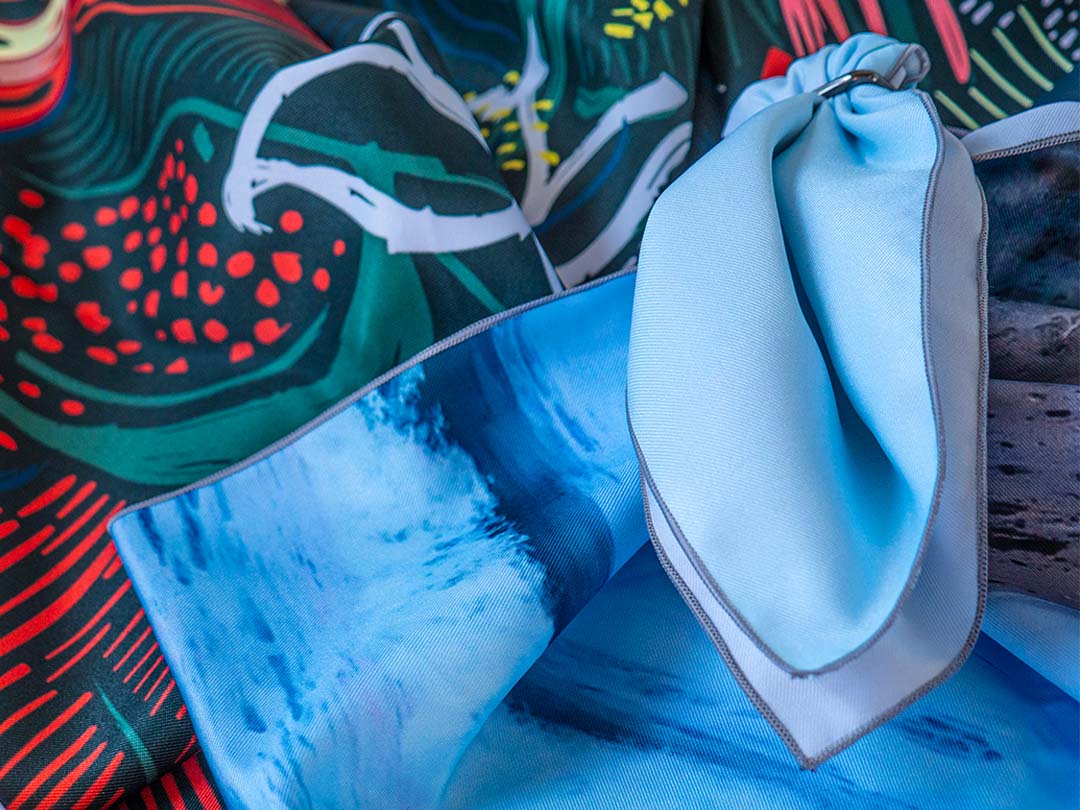 Close-up photo of the new polytwill fabric option for origami totes.
Try designing an origami tote today in our design lab! We know you're going to love both its polytwill fabric and its unique structure.