Level up your products with custom labels! Find out more about our 3 customizable branding options.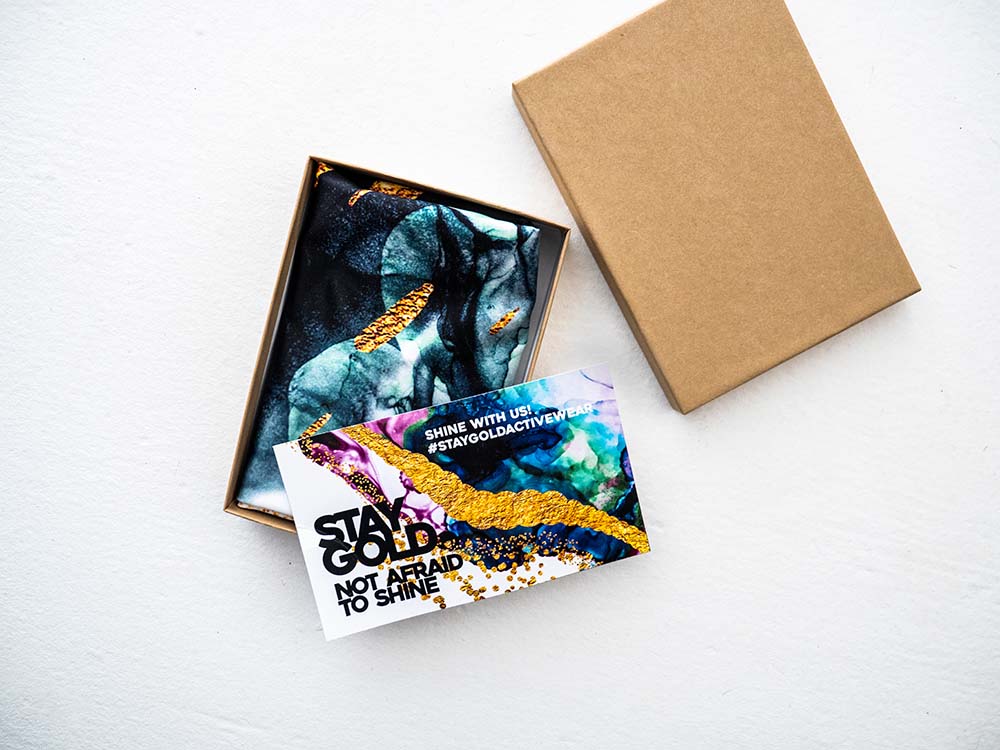 Including custom branding options in your shipments is a great way of building a recognisable brand and reinforcing customer engagement. People are so much more likely to repeatedly buy from brands that they feel connected to, and custom branding options help bolster that connection. While we have a variety of different custom branding options available for your products and shipments, which you can read all about on our website, not all options are available for all products.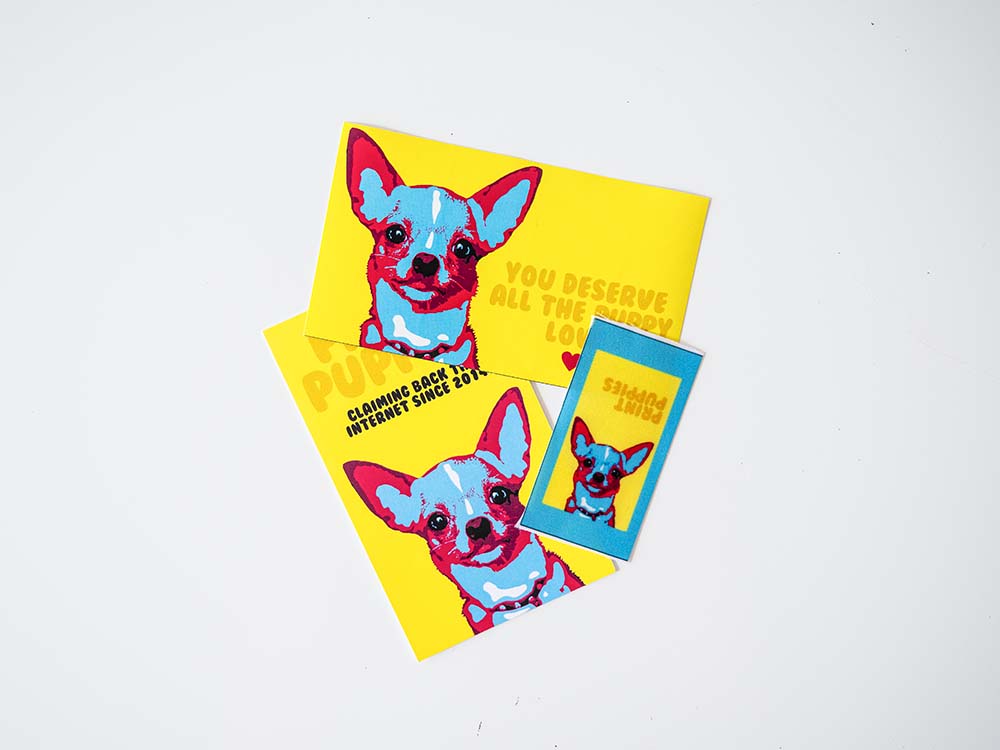 Our 3 custom branding options! Custom labels, stickers, and artist cards.
Any order can include both a custom sticker and artist card, however custom labels are not able to be attached to every Art Of Where product. Custom labels are exactly what the name implies: a branded label that is sewn to the outside of the product, in different places depending on what the product is. Custom labels are a beautiful finishing touch and a great way of creating continuous brand recognition; every time your customer sees that label they'll think of your brand! However, as mentioned, these labels aren't available for all of our products. Keep reading to find out which products are capable of having custom labels and which ones aren't.

The following are all products that can come with an optional custom label:
All cut and sew all-over print clothing. This includes dresses, skirts, leggings, athletic crop tops, kimonos and more.

Yoga leggings with a custom label.

All pillow cases, regardless of size or fabric option.

Velveteen pillow case with a custom label. Custom labels on pillow cases are sewn outside so they are visible.

Beanies and Headbands in all sizes.

A beanie with a custom label sewn inside.

Day Totes sewn on the inside.

A day tote with a custom label sewn in the inside side seam.

The following products do not have custom labels:
As you can see a large chunk of our products do have the option of a custom label! Below are the products that are not able to have a custom label:
All DTG products. So no t-shirts, hoodies, tank tops, or any other DTF product.
Underwear or boxers. This does not include the scoop bralette, which CAN have a custom label.
All scarves, regardless of size or fabric option.
All face coverings in all fabric options.
The pencil case.
Makeup bags and zipper carry-alls in all sizes.
Tote bags and origami totes. This includes the standard tote as well as the large basic tote and market tote.
All home decor excluding blankets. So this would be the obvious wood cuts and fine art prints, but also includes bed pillow cases, duvet covers, wall tapestries, tea towels and stockings.
All paper goods, meaning notebooks, spiral notebooks and stationary cards.

If your shipment includes any of the products that are not compatible with custom labels then there is, of course, still the options of including a sticker and or an artist card! While your customer won't see this branding everytime they use your product, they're still really great and effective methods of establishing brand awareness.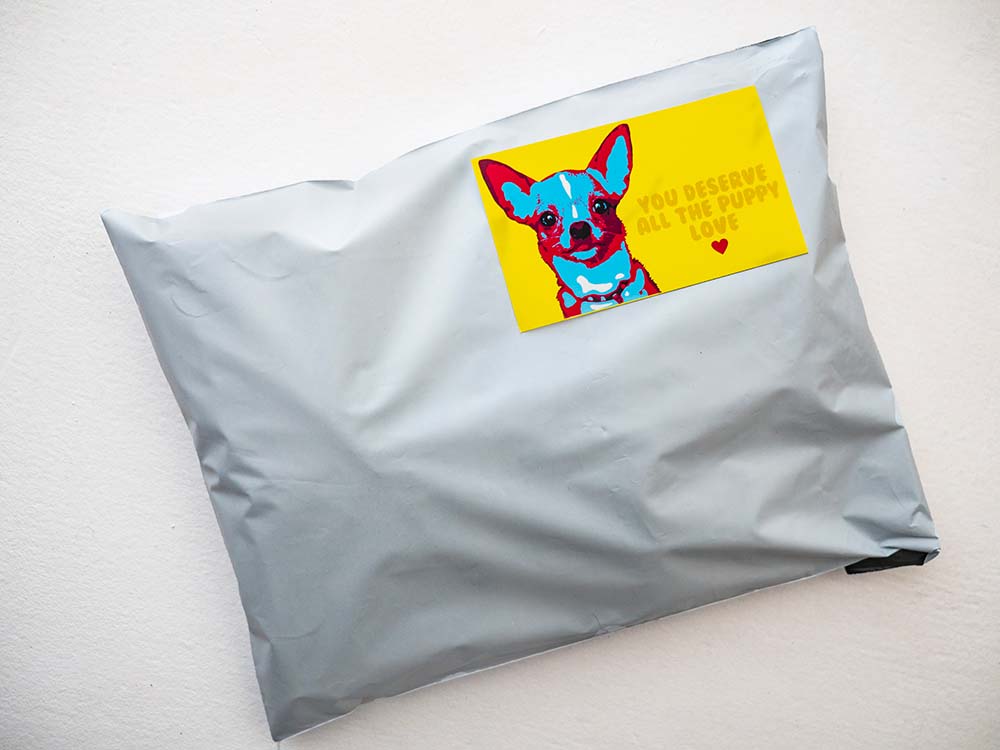 Custom stickers appear on the outside of the package.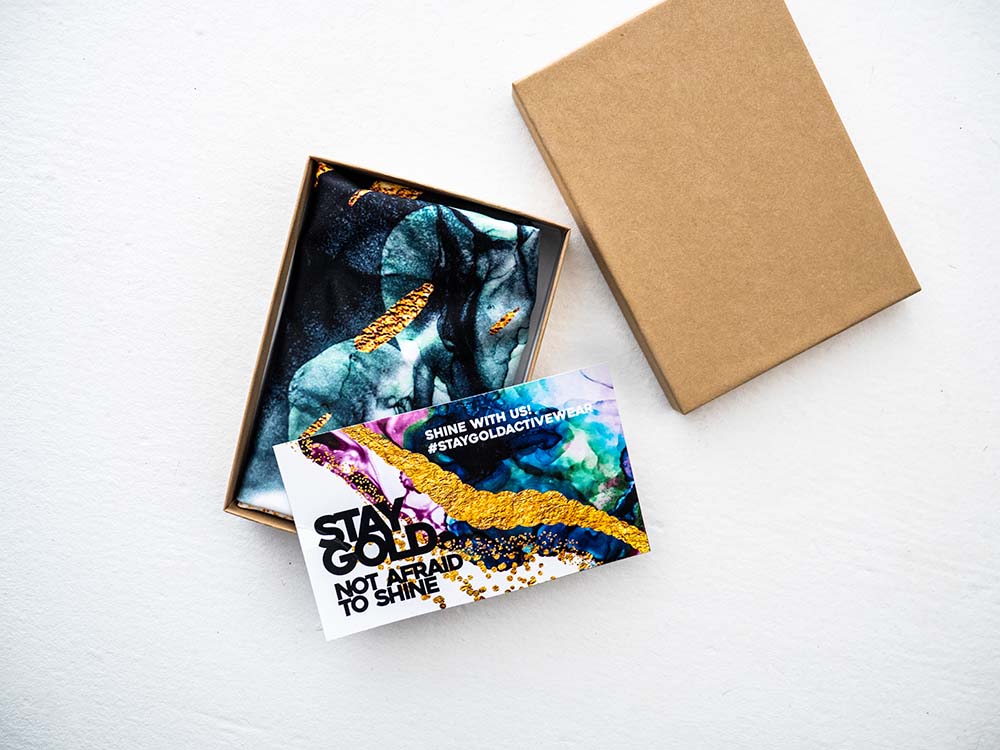 Custom artist cards are found inside the package.