Holiday Deadlines 2022! Order in time so we can make and ship your orders before the holiday break.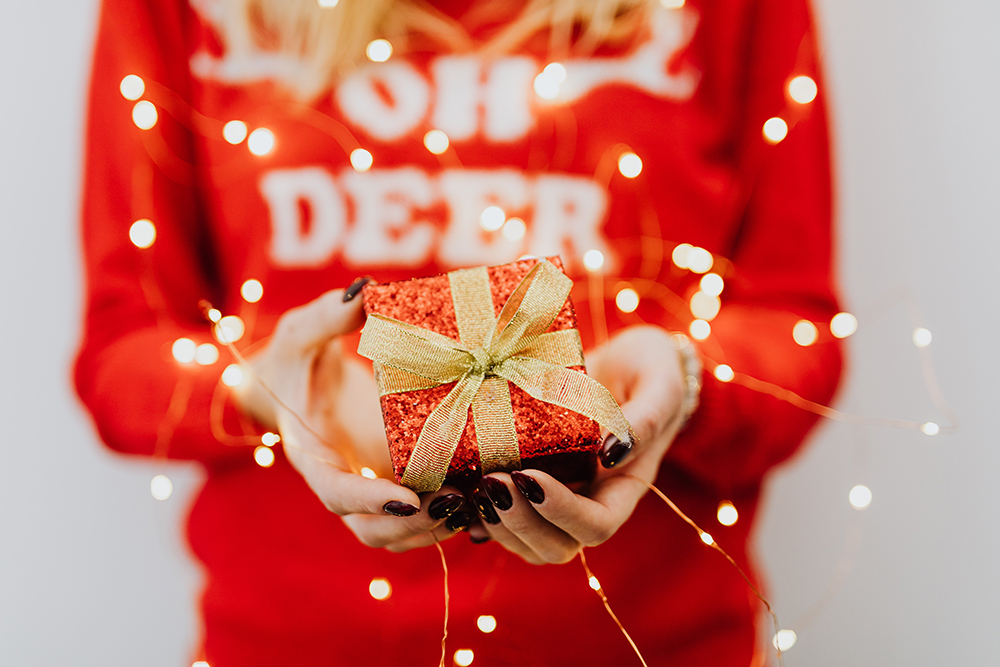 It's that time of year again, folks! The holiday season is right around the corner, which, if you're like me, feels like it crept up very quickly. Whether you're celebrating Christmas, Hanukkah or Kwanzaa, late December is going to be here in no time. With that in mind we're here to let you know about all the order deadlines you need to know so your seasonal goodies arrive on time.

Shipping dates can get a little confusing when you're a company like us that not only ships internationally but offers multiple shipping options with different rates depending on package size. In order to make this blog as comprehensible as possible we're going to separate the deadlines into Canada/USA destinations, then all other international destinations and military orders, with 3 different dates depending on the size of your package.
Orders within Canada and the USA

Feel free to download this chart to use for your online store listings, blogs, or newsletters.

INTERNATIONAL/MILITARY ORDERS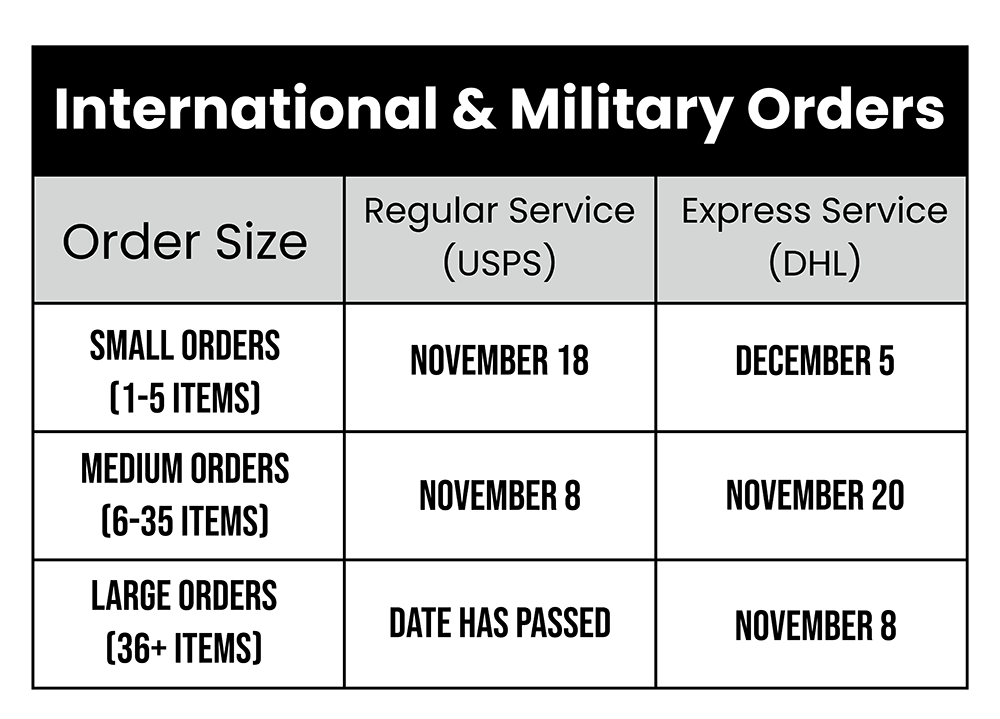 If you place orders according to these deadlines you should receive your packages before Dec 25. Of course should you need them earlier please adjust these dates accordingly.
It's important to remember that we are not the shipping company itself, and therefore have no control of orders once they are given to the shipping company. There is always the possibility of shipping delays, so it's always recommended to order as early as possible!
If you have questions about holiday order deadlines, we're here to answer them! Get in touch with our cusotmer service team and we'll help you with your unique situation.