Check out our XXL Leggings & Capris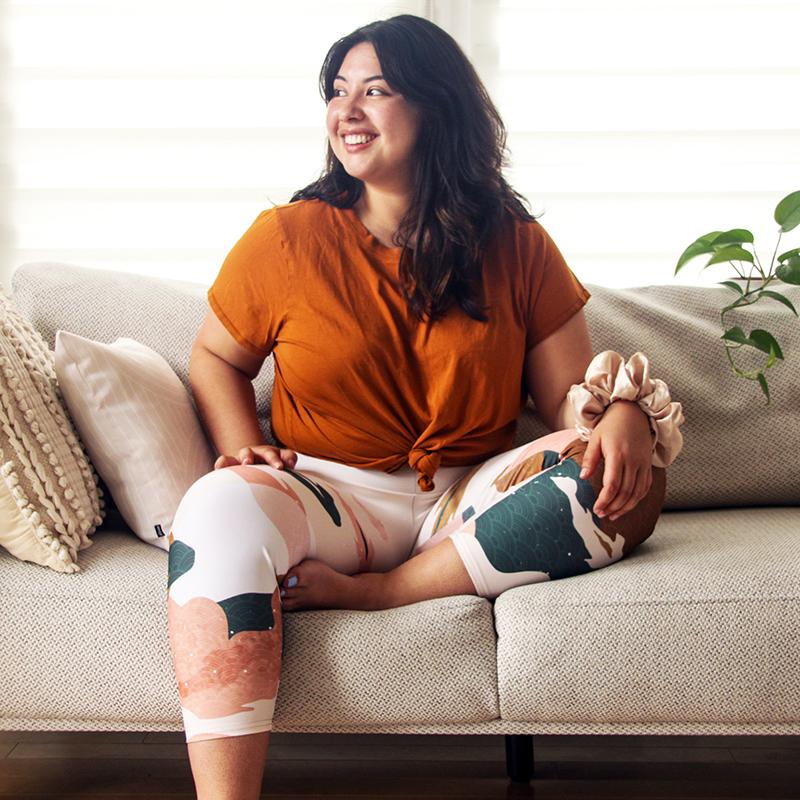 Why say in words what you can say in pictures? We're super excited to release XXL leggings to accomodate all your curves.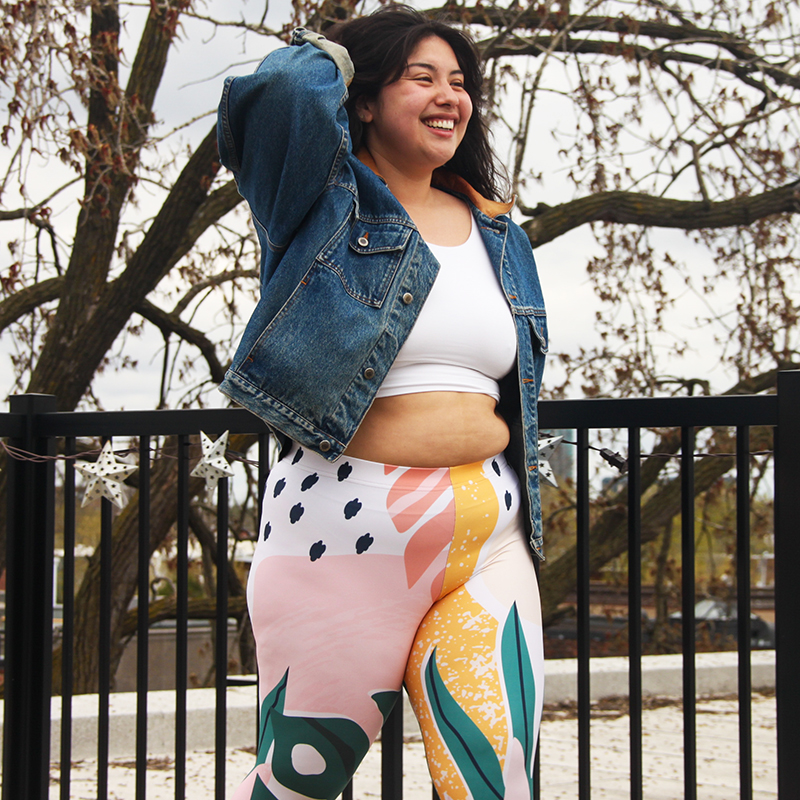 As we release more new products this year, we'll be working towards increasing our sizing range to fit as many body types as possible.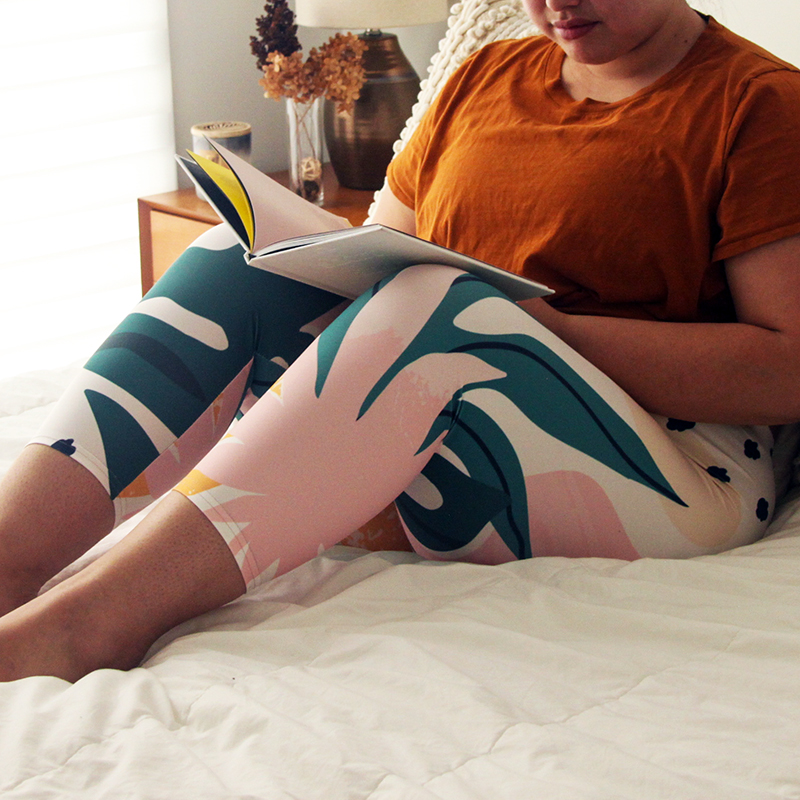 For this shoot, we were very lucky to work with Kimiko Marton, a local Montreal blogger who advocates for body neutrality, slow fashion, and mental health! Thanks Kimiko! You rocked these prints!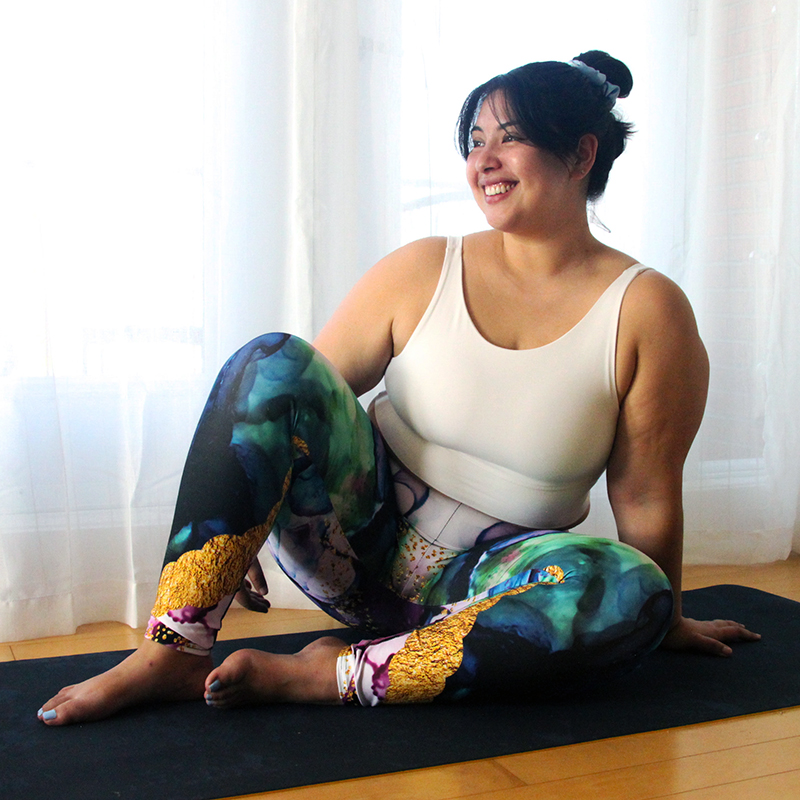 For your legging and capri designs, the XXL size will now appear in the order size options. In order to create the XXL size, we do some minor expansion of the artwork combined with warping at the widest part of the leg template. By creating the size using this combination, we don't loose many details in the original artwork.
If you artwork has very specific placement of elements, get in touch with us and request a screenshot of the print file so you can be confident when ordering this new size.