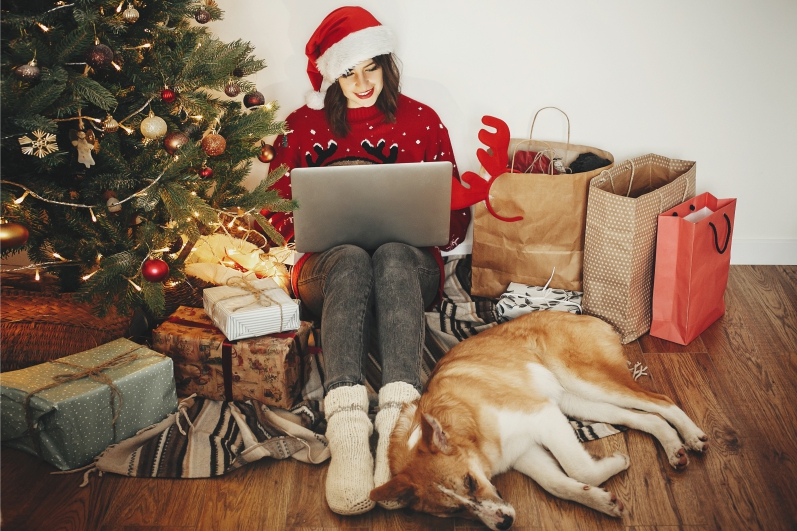 The rush season is in full swing! Here are some important dates to be aware of for regular and drop ship orders that need to arrive before December 25th shipping to Canadian, US, and International destinations.
IMPORTANT! Almost every shipping company is already cautioning people to order online items as early as possible this year. They are expecting high volume due to the trend towards online shopping during the pandemic. So if you are an art-based drop shipping company with us, please encourage your customers to order as early as possible as well! This will help ensure orders get to where they are needed in time.
All the dates included here are the best estimates we have at this time based on the current situation. If things change with our shipping providers, we will update this page.
We are estimating at 10 production days for orders of 1-5 items to allow for reprints. Some products like DTG items ship faster than others. Keep up-to-date on production times to best estimate delivery dates on your orders.
International* and Military Orders:
Regular Service (with or without tracking): November 15th
These orders will ship by November 29th.
Express Service (DHL): November 29th
These orders will ship by December 19th.
*Lately we have been noticing longer than usual transit times to Australia and destinations in Asia. With this in mind, it's very possible that orders placed even before November 15th may not arrive in time for December 25th. Alternatively, ordering with DHL is a more reliable way to ship internationally. Please stay up-to-date with the current situation of your local postal system.
Orders shipped in Canada
Regular Service (Expedited): November 30th
These orders will ship by December 13th.
Express Service (Xpresspost): December 4th
These orders will ship by December 18th.
Orders shipped in the USA
Regular Service (First Class Mail/Priority Mail): December 2nd
These orders will ship by December 13th.
Express Service (Priority Mail Express or DHL): December 5th
These orders will ship by December 15th.
Black Friday/ Cyber Monday Orders
We will be having a sale for Black Friday/Cyber Monday the weekend of November 27th! Orders destined for Canada and the USA made this weekend will ship in time for the holiday cut off dates with regular shipping. International orders made this weekend will need to be upgraded to DHL to reach their destination in time.
For any concerns regarding shipping on holiday orders, please get in touch with us.
Stay safe everyone and try as best you can to plan ahead this holiday season!