A Map for Me: maps + fabrics = a fun project with children & seniors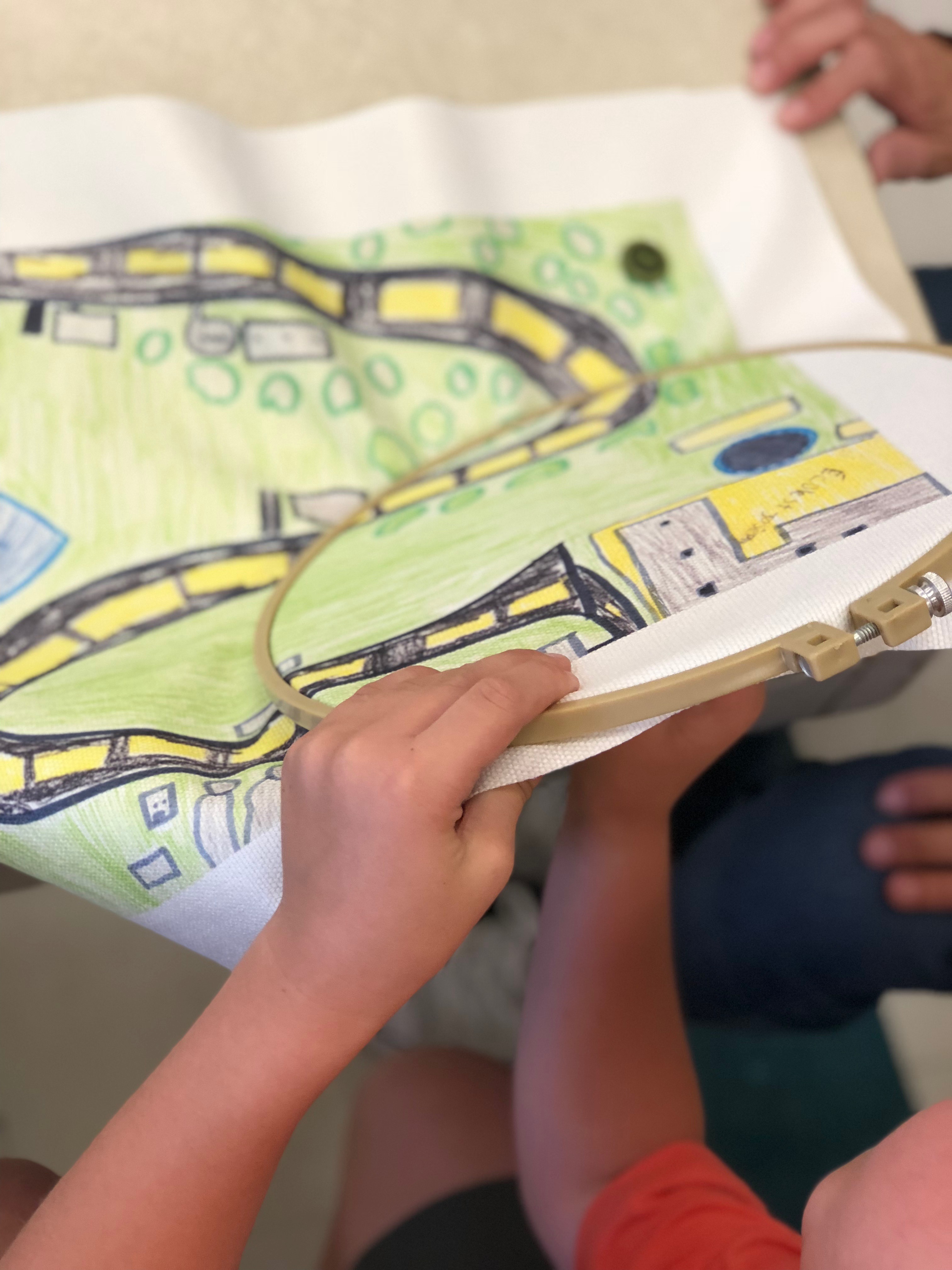 Guest post by Julieanne Steedman
I have a deep interest in map making and love researching and creating maps of any kind. I think maps are a useful thing but that they can also be used for so much more than getting from one place to another. A map can be a piece of art, it can share memory, or spark a great discussion.
This project was a created in collaboration with the Espanola Fibre Arts Festival. The only festival in Ontario of its kind; it is an inspiring community led festival that focusses on and showcases fibre arts and artists.
For this project 'A Map for Me' I worked with a group of grade two students and their grandparents at Ecole St. Joseph in Espanola. We started off with a discussion about maps. How you could use them, what types of maps they had come across and talked about if they had ever created their own map.
Next, I challenged participants to think of a place they liked to visit. Perhaps a family member in another city, their cottage or camp, or even a friend who lives down the road. We talked about drawing the map and what things would look like from above, like a 'birds-eye view.' Grandparents were encouraged to do the same, to work alongside their grandchildren and create their own map. One husband and wife team worked on theirs together while their grand-son worked on his at the same table. Some participants added words and roads. This first session wrapped up with the students and seniors completing their drawings.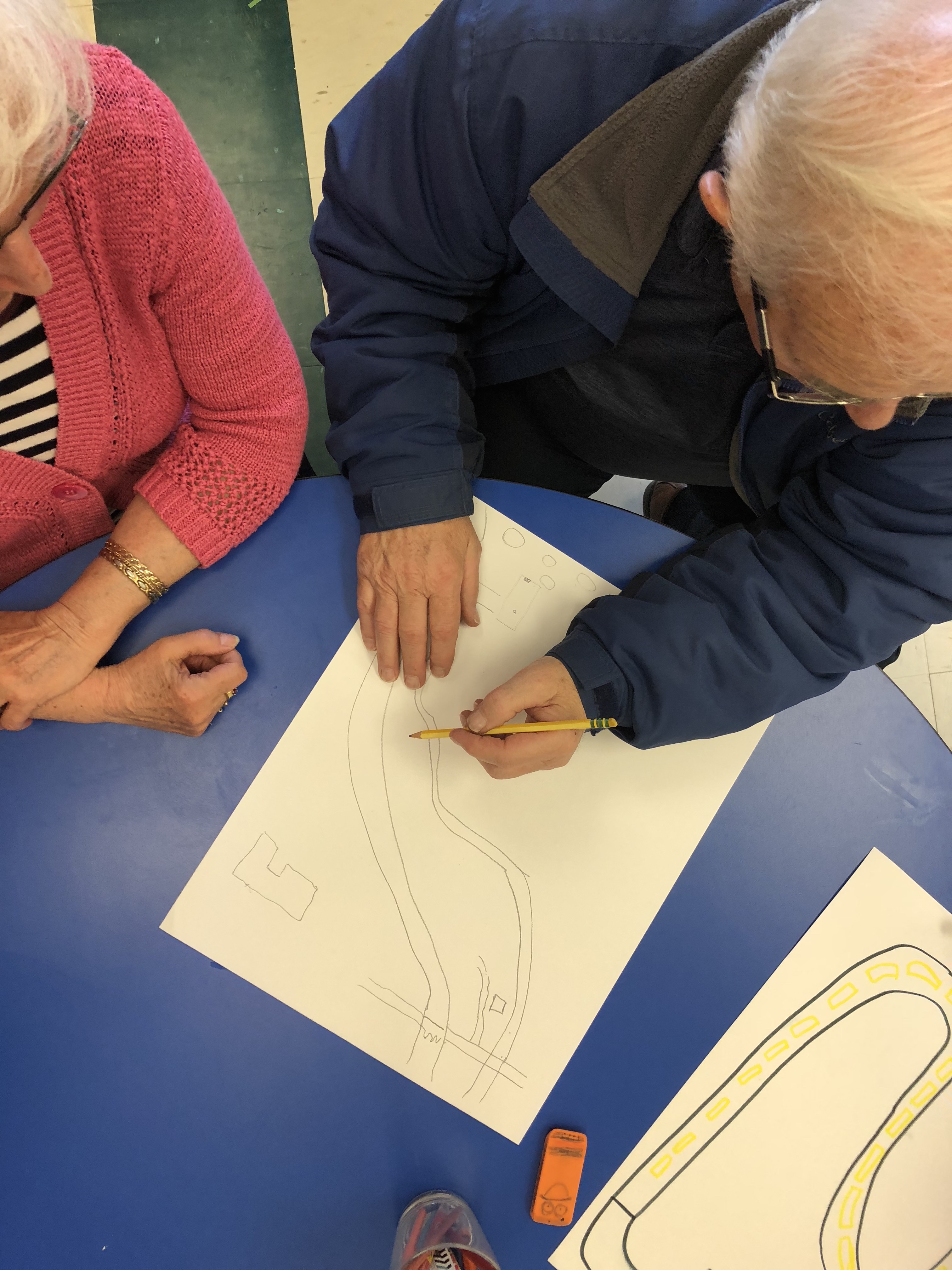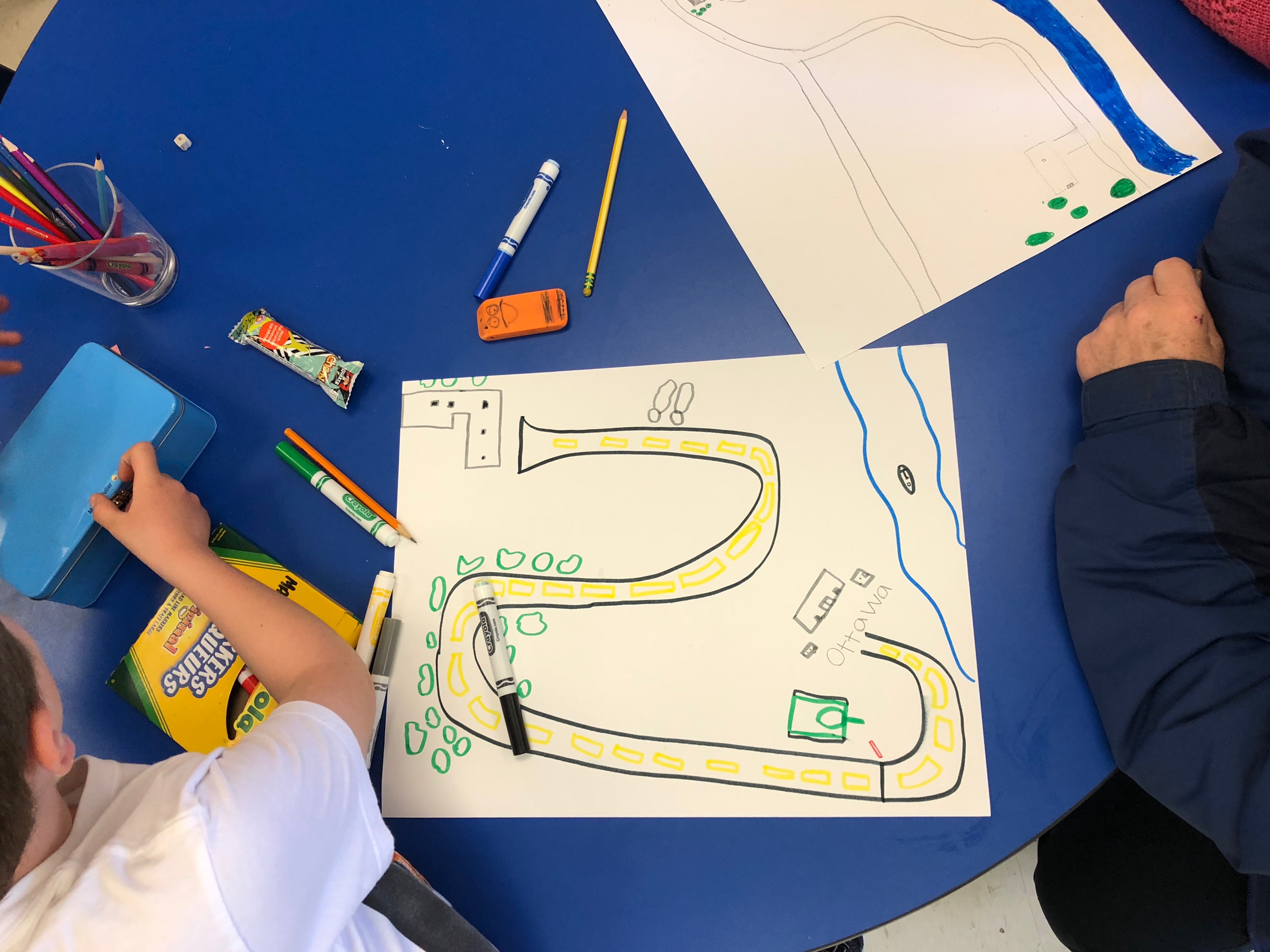 These completed drawings were then scanned then sent to the lovely folks at Art of Where and were printed on a soft poly canvas.
During the second session everyone received their map which was now printed onto fabric (which everyone was obviously thrilled with!). I then modeled how to add embroidery stiches and buttons to embellish the hand-drawn maps. Participants added different colours and types of stitching as well as buttons to their maps.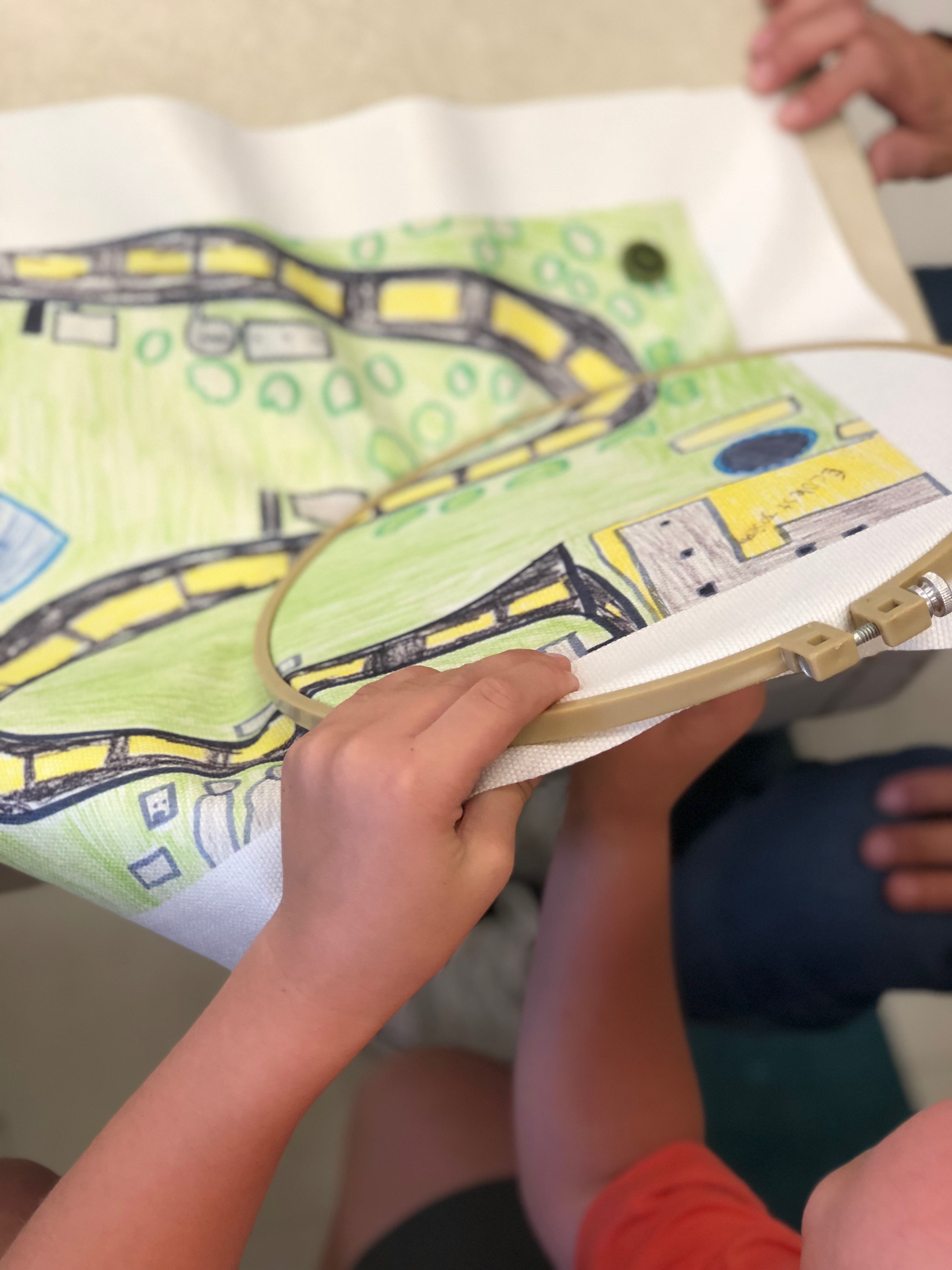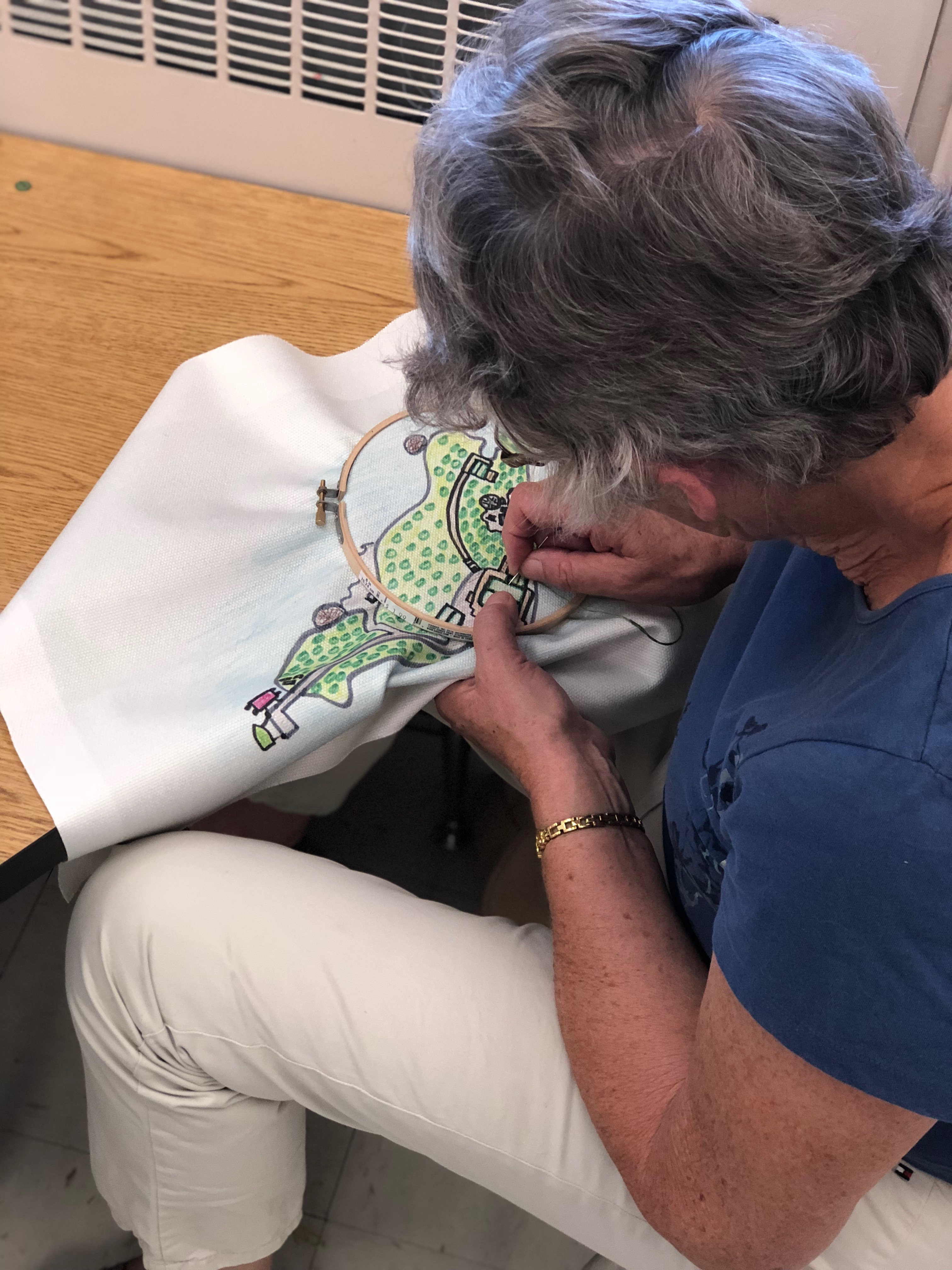 These were then cut and matched with a lovely fabric from Windham fabrics with a great alphabet print designed by Janine Vangool from Uppercase Magazine. I modeled how to stitch the fabrics together to create the pillow cover.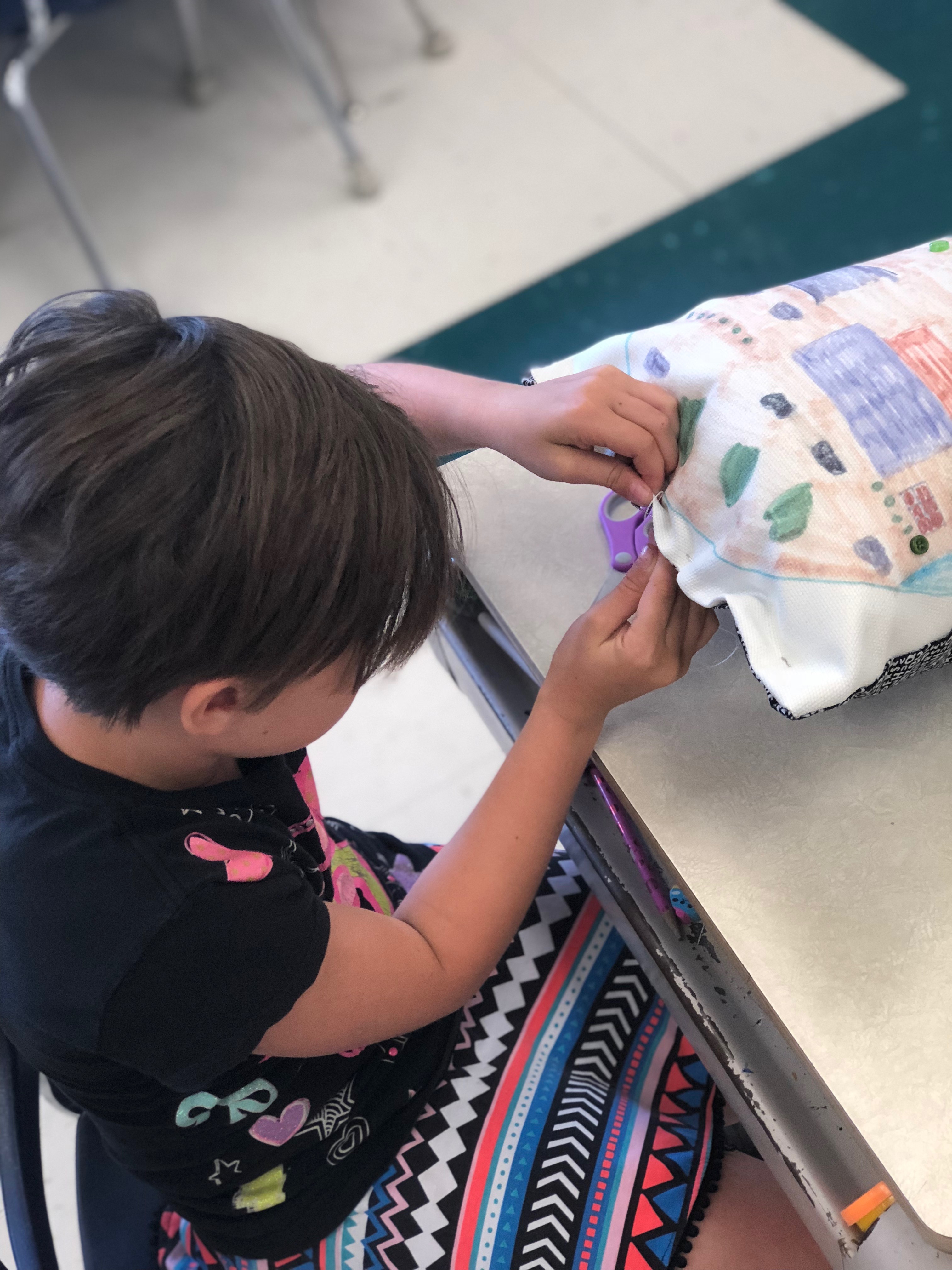 The students practiced threading the needles, tying knots to finish, and sewing small, even stitches to make sure they would not have any gaps in the sewing. Everyone did marvellously, and the concentration and quiet chatter created a wonderful environment in the classroom. The completed pillows will be on display as part of this year's Fibre Arts Festival and everyone is excited to share the project with the community.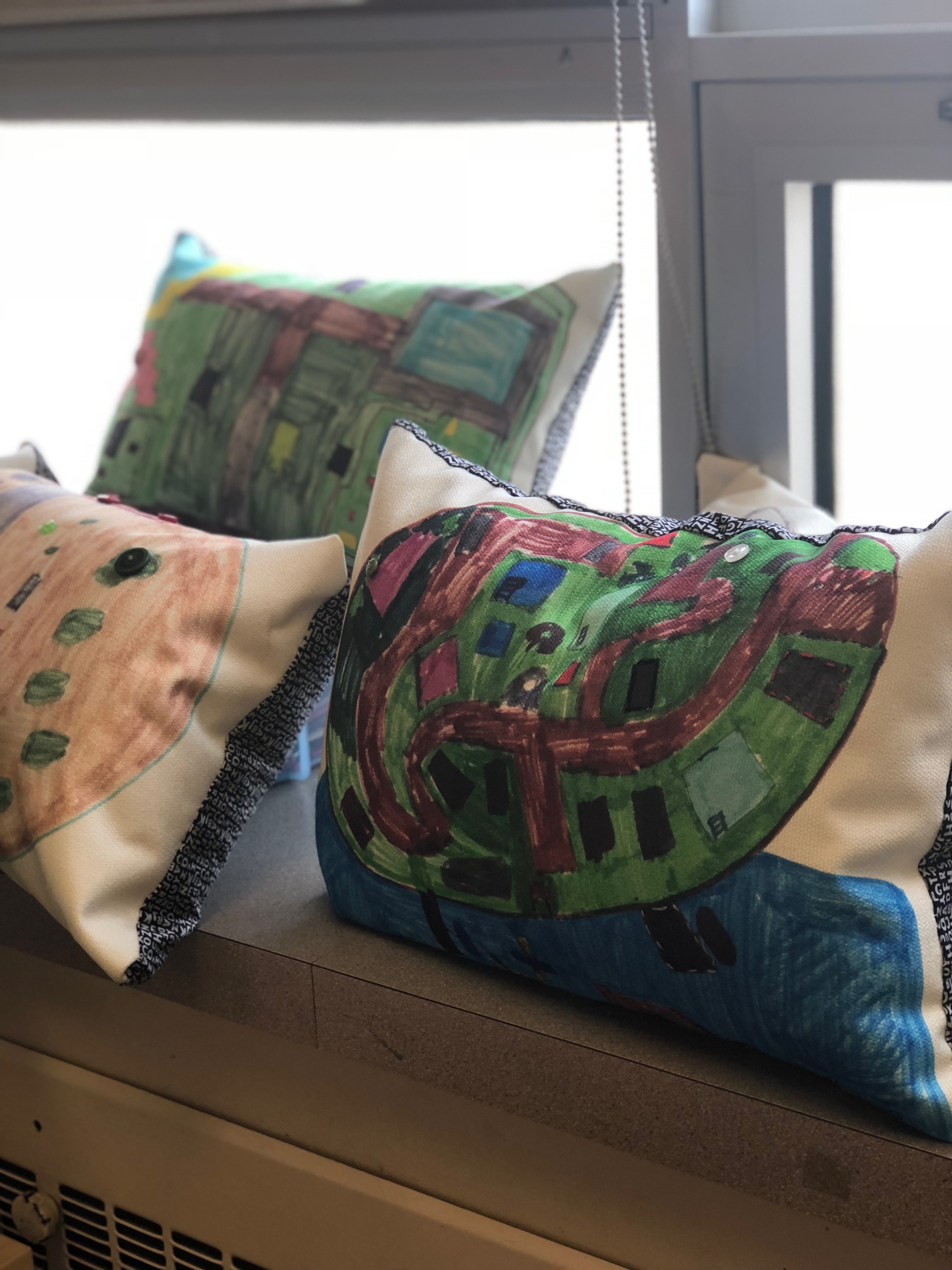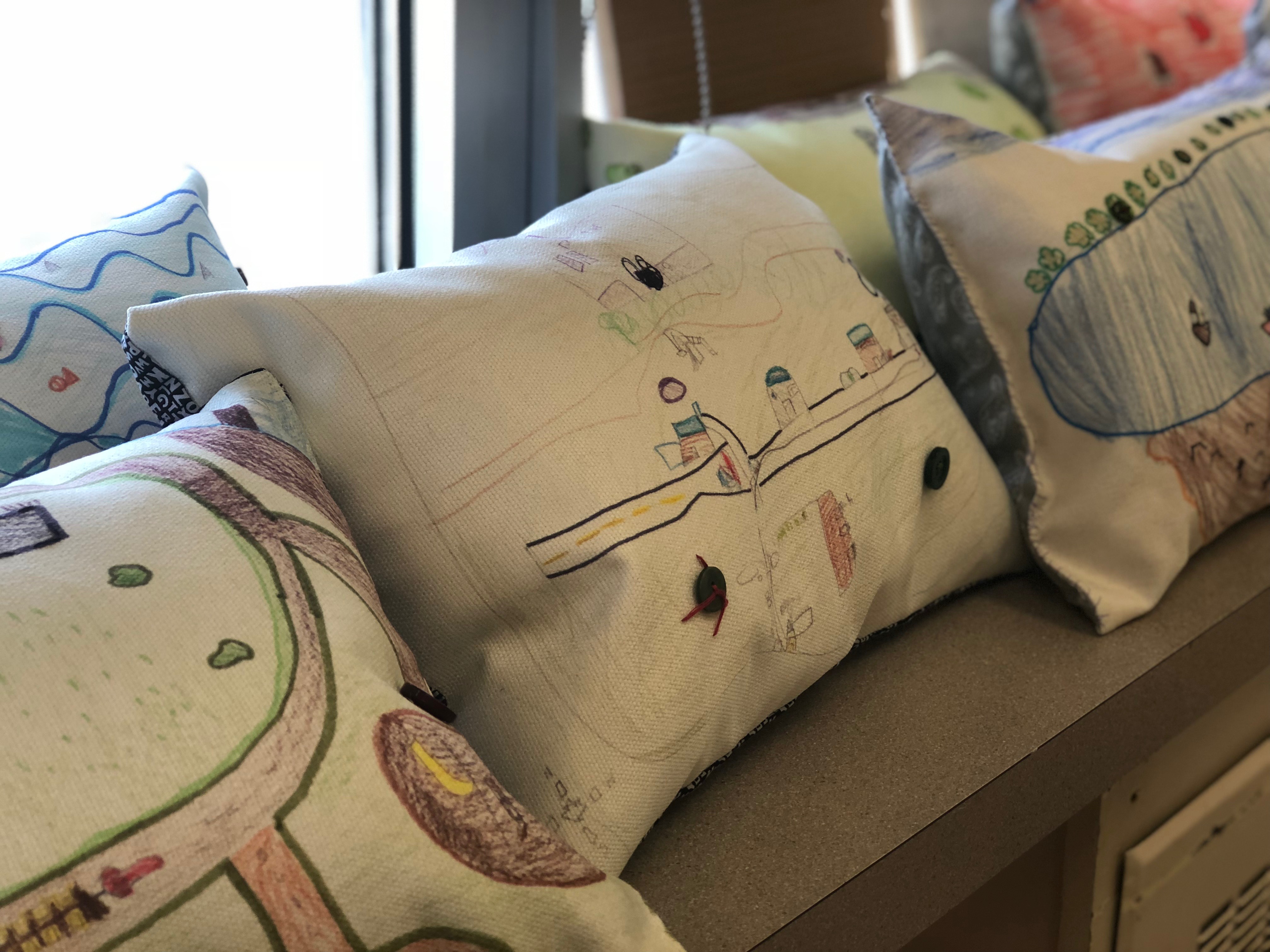 For more information about Julieanne and her work check out Heirloom Island. If you're interested all kinds of fiber arts, check out the Espanola Fiber Arts Festival.