Feature Collection Week 4: Seeing Green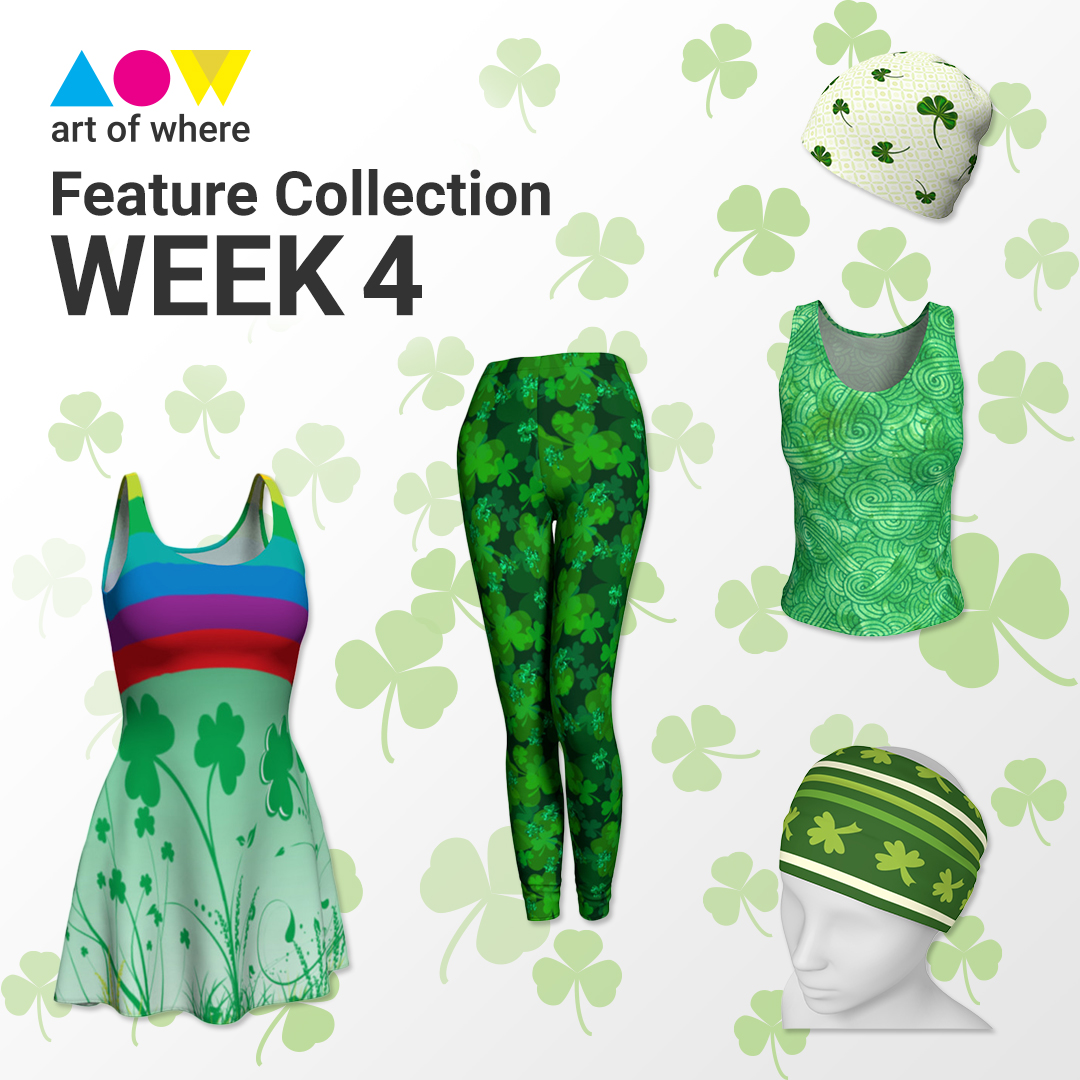 St. Patrick's Day is just around the corner and we've got the collection that will guarantee you're ready to celebrate! We've got five super cute designs from our artist shops to give away worth a total of $207!
Green Swirls Doodles fitted tank top (size medium) by Savouspate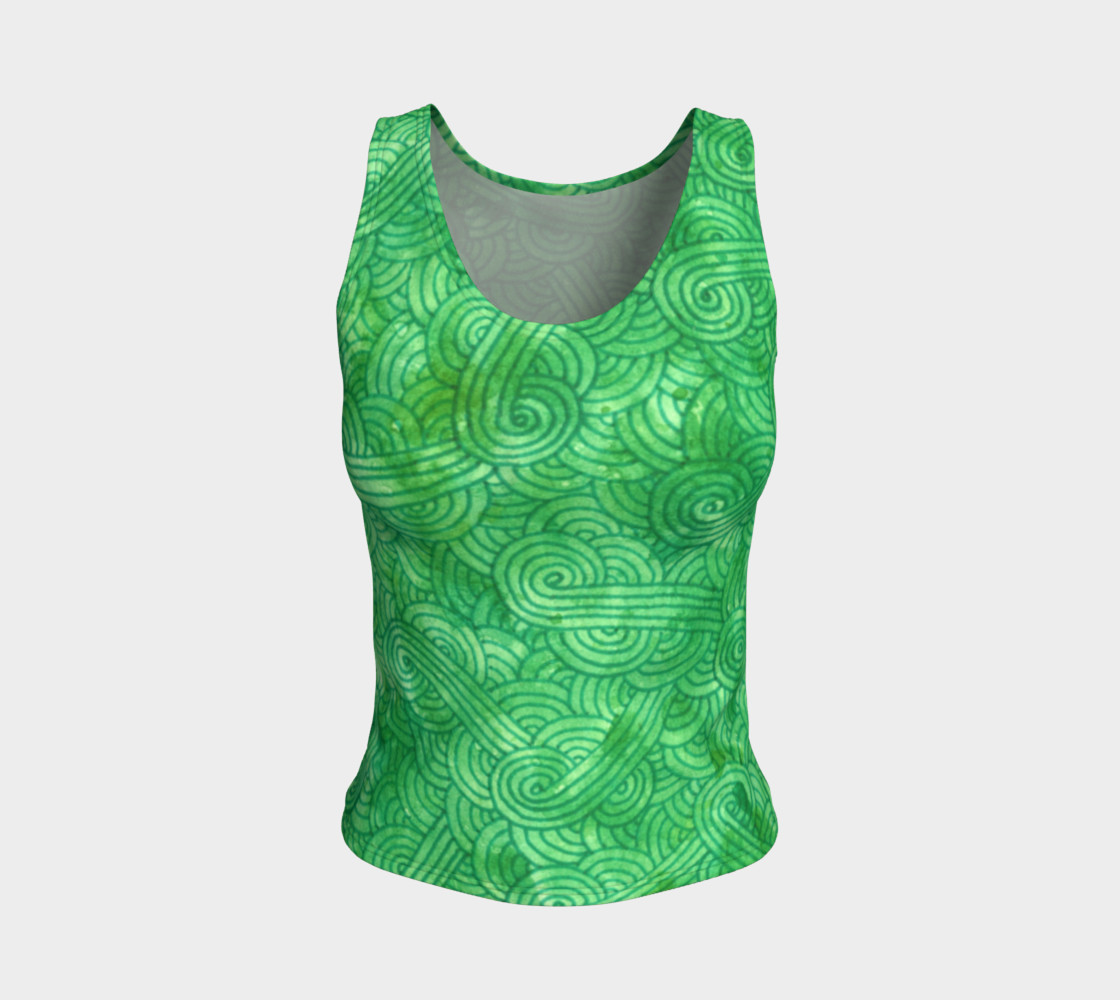 St. Patrick's Day Clover and Stripes headband by Pugmom4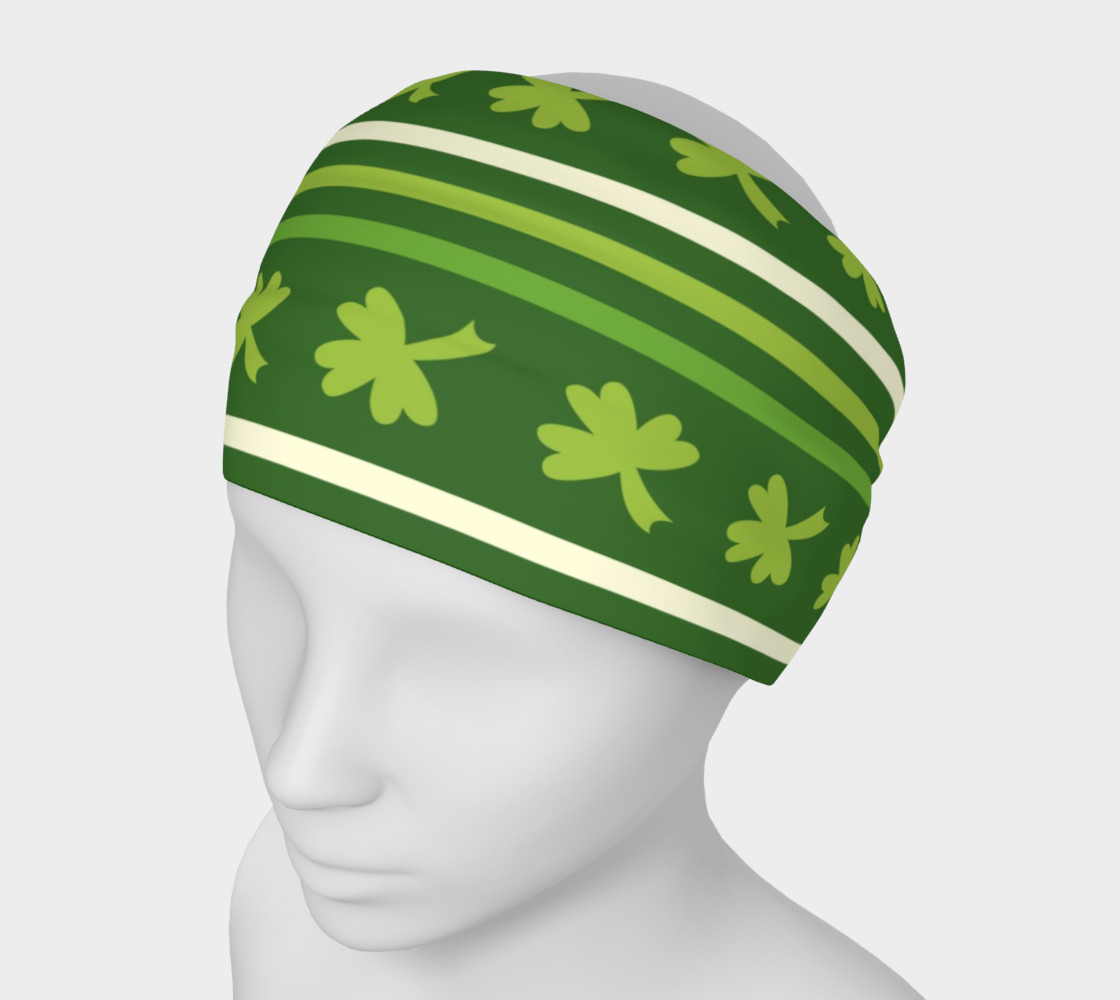 St. Patrick's Day flare dress (size medium) by Imagine Avalon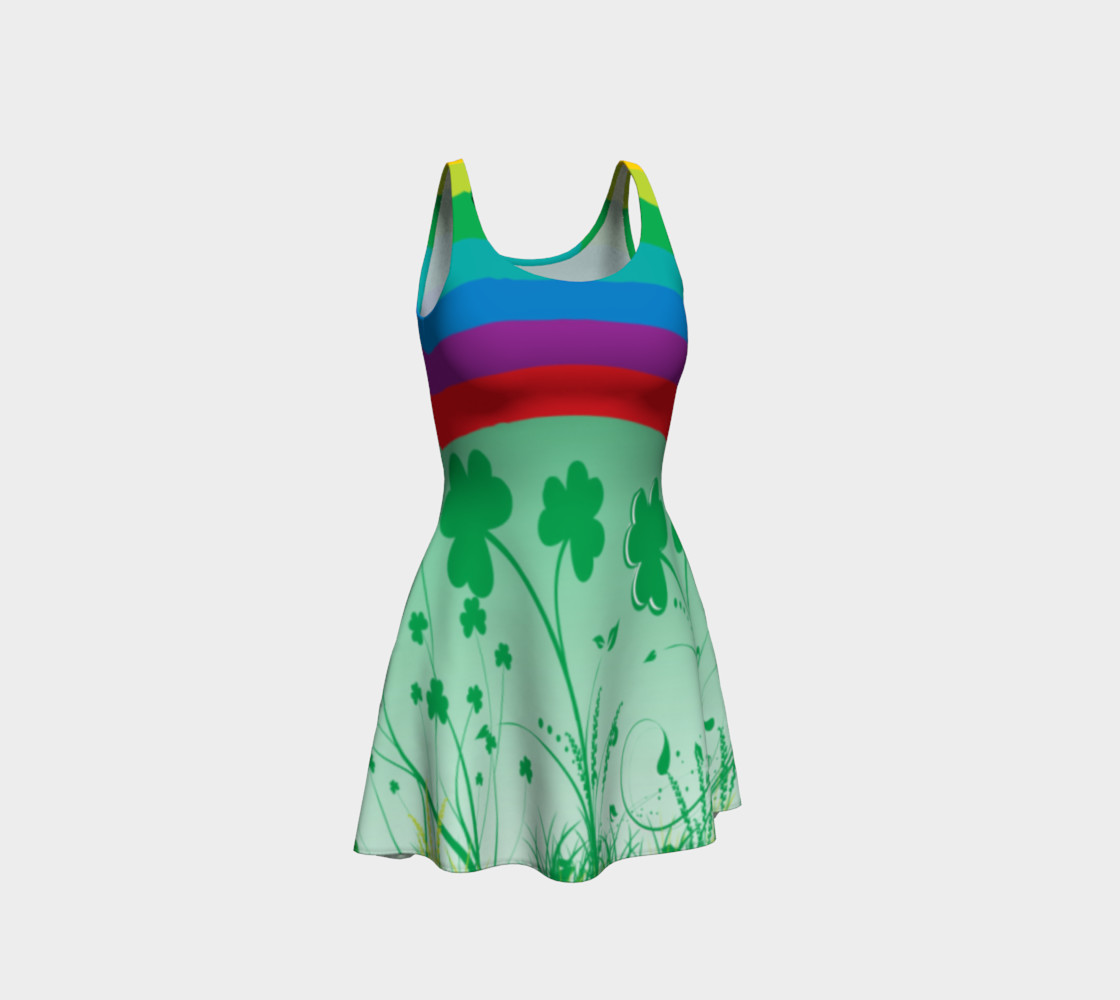 Clover Trail Irish Pride beanie (adult size small/medium) by BohemianBound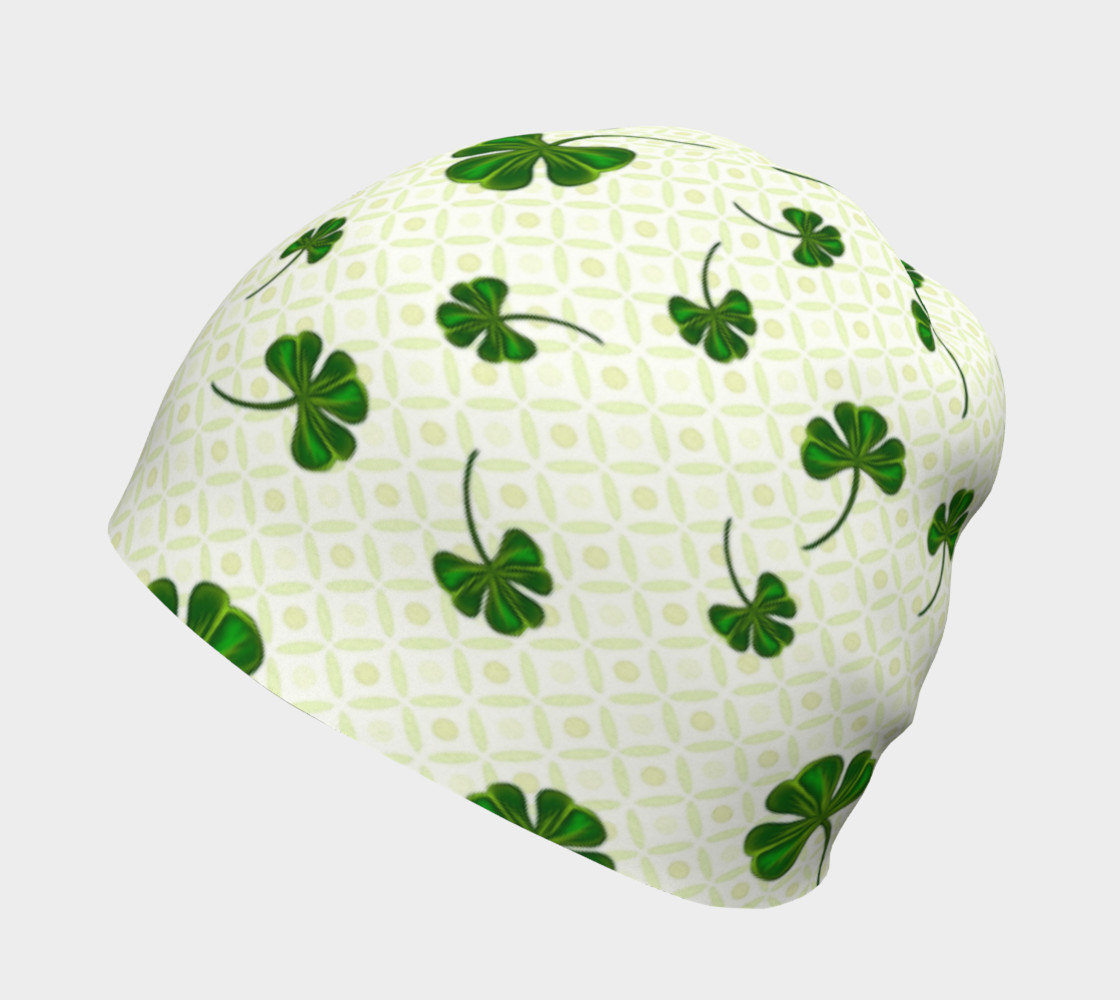 Sparkling Shamrocks leggings (size medium) by Design Cats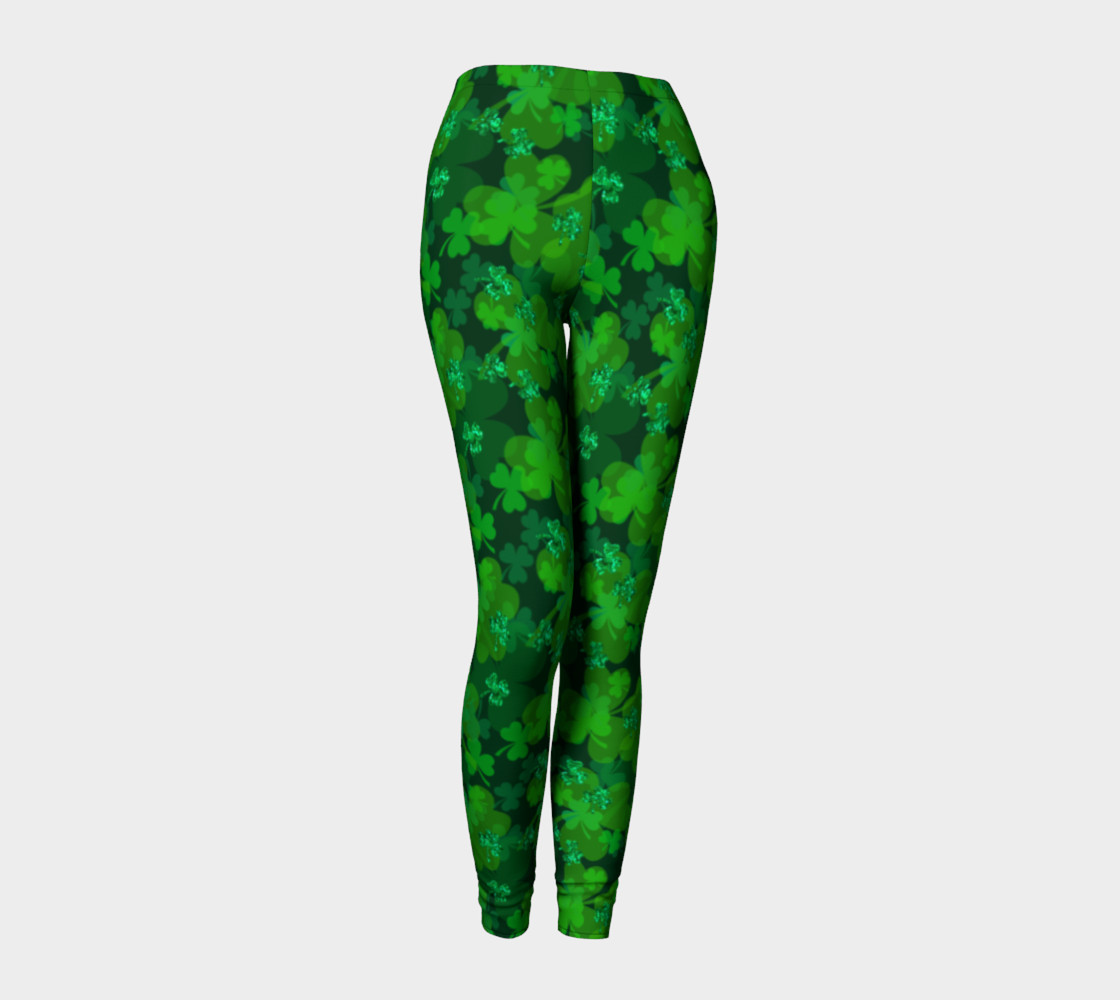 To see these products in production and to learn how to win this giveaway, make sure to follow us on Facebook and Instagram. More details will be posted later in the week!
March 1st 2018
The collection is on its way through production! We'll be posting photos of the finished products on Monday, March 5th(we're running a touch behind this week). We'll let you know then what you can do to win this collection, and have your friends green with envy! For now, check out the St. Patrick's Day dress being prepped for sewing.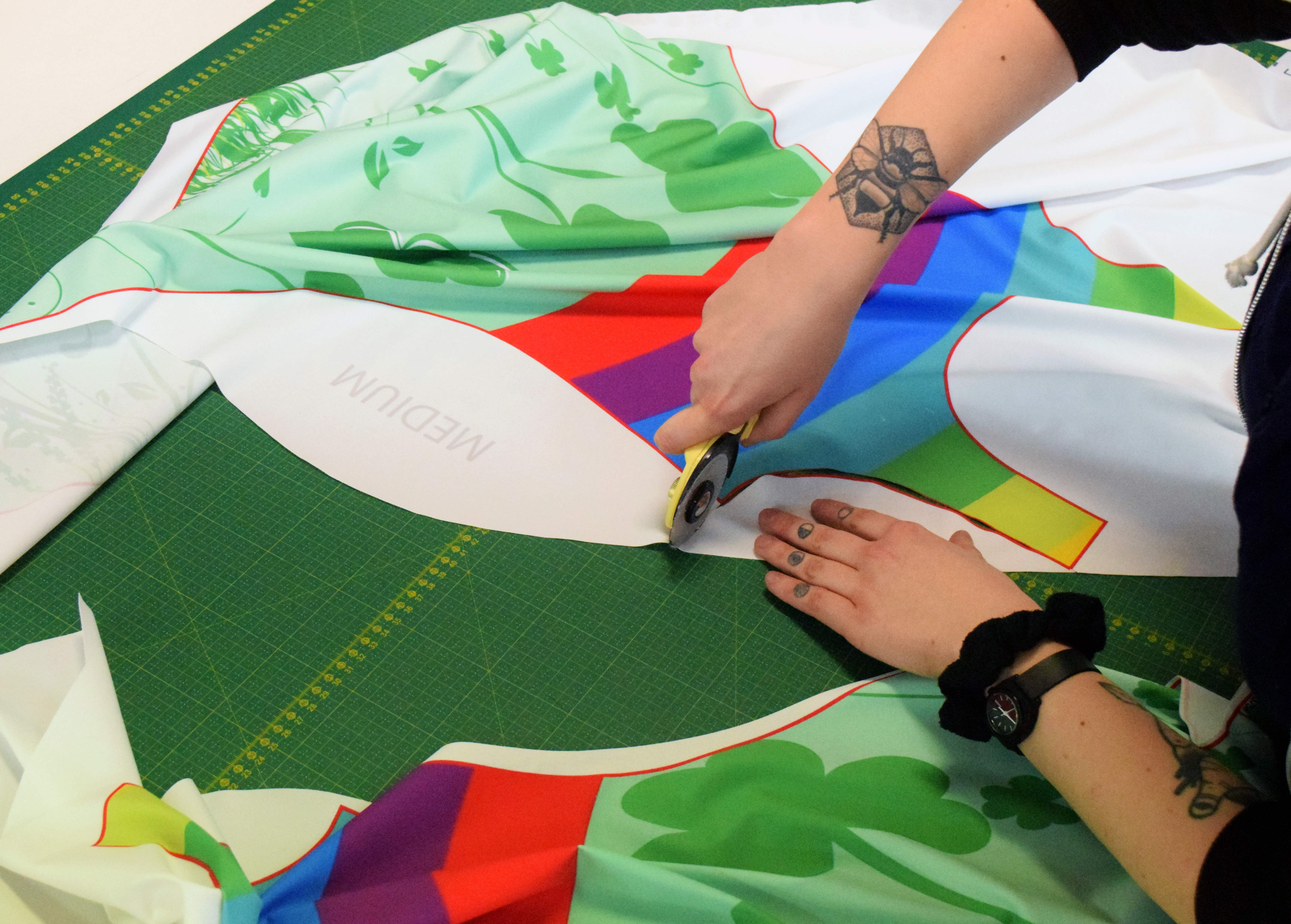 March 5th, 2018
It's ready! Here's the final St. Patrick's Day green themed collection. With this collection, you're be ready for St. Paddy's parties! Mix'n'match the pieces to make 1 or 2 outifits! These items are all size medium. Enter to win by liking and sharing our posts on our facebook and instagram.