Black Friday/Cyber Monday 2018 Promotions!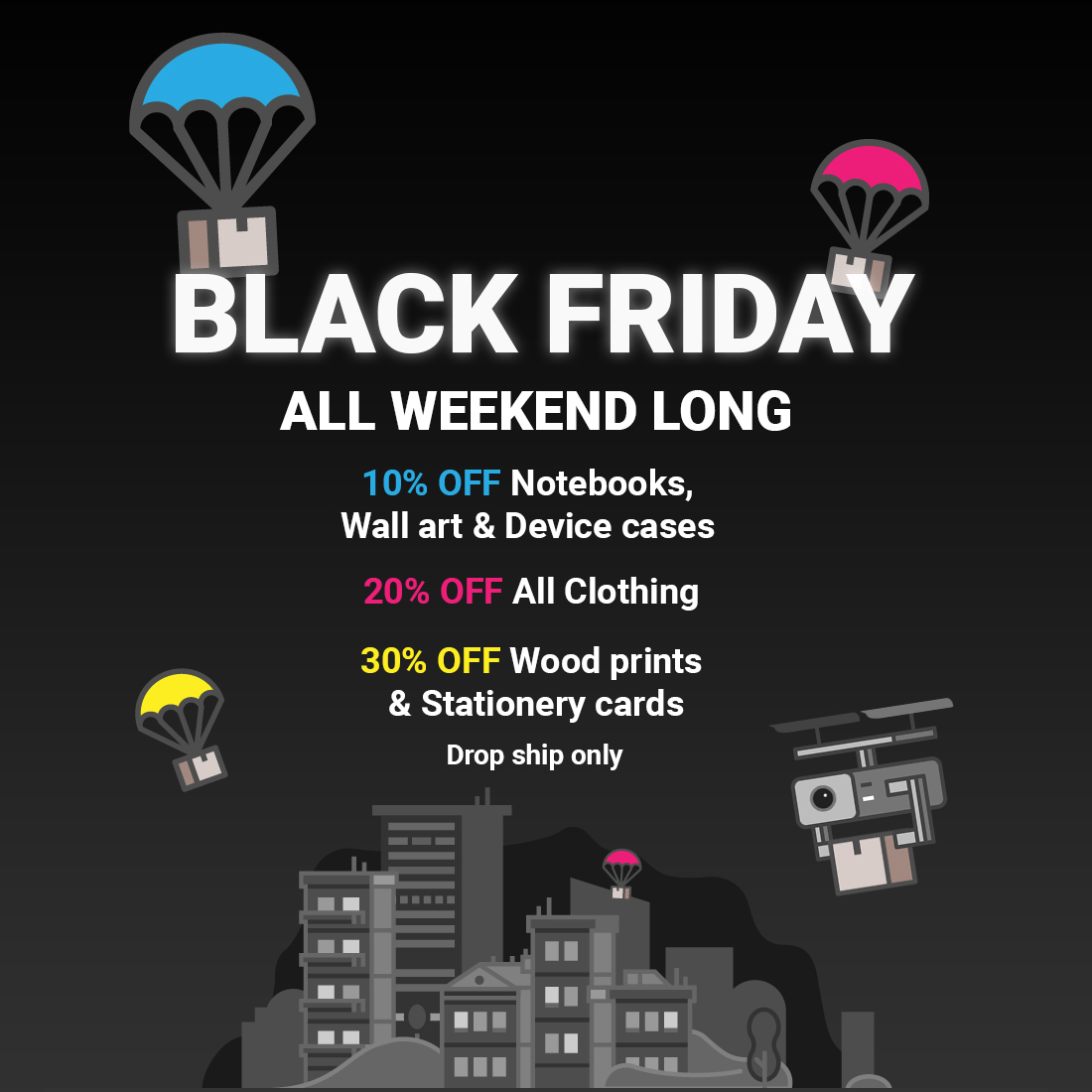 Here's a breakdown of our upcoming promotions: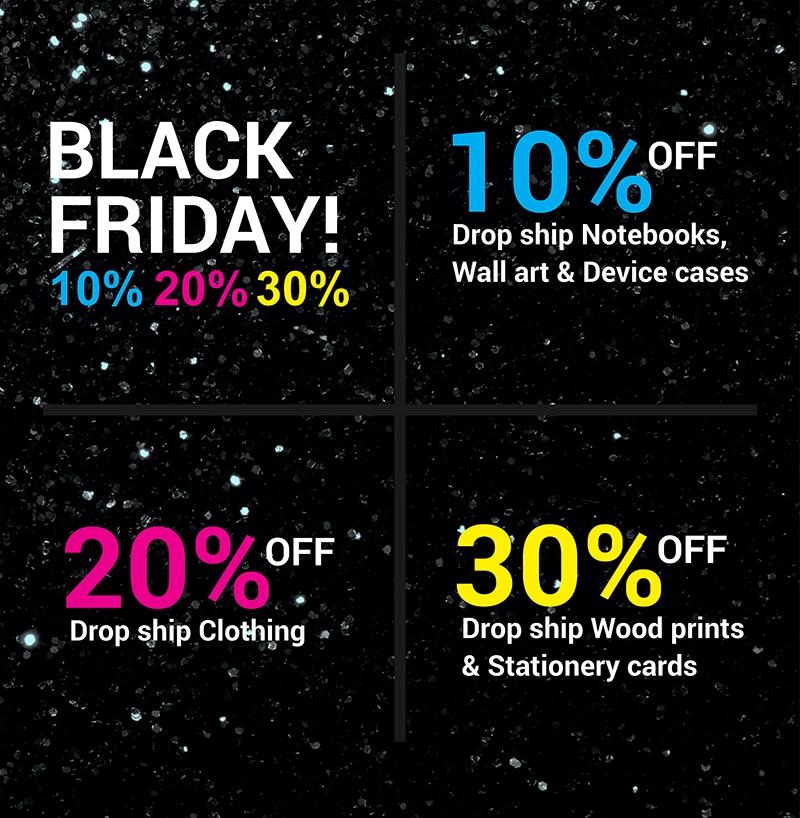 Black Friday
10% off drop ships orders of notebooks, wall art including digital prints, fine art prints, canvases, and acrylic prints, and device cases.
20% off drop ship orders of clothing (everything found in the clothing section on Art of Where), including our new undies for women!
30% off drop ship orders of wood prints and stationery cards (perfect for the holidays).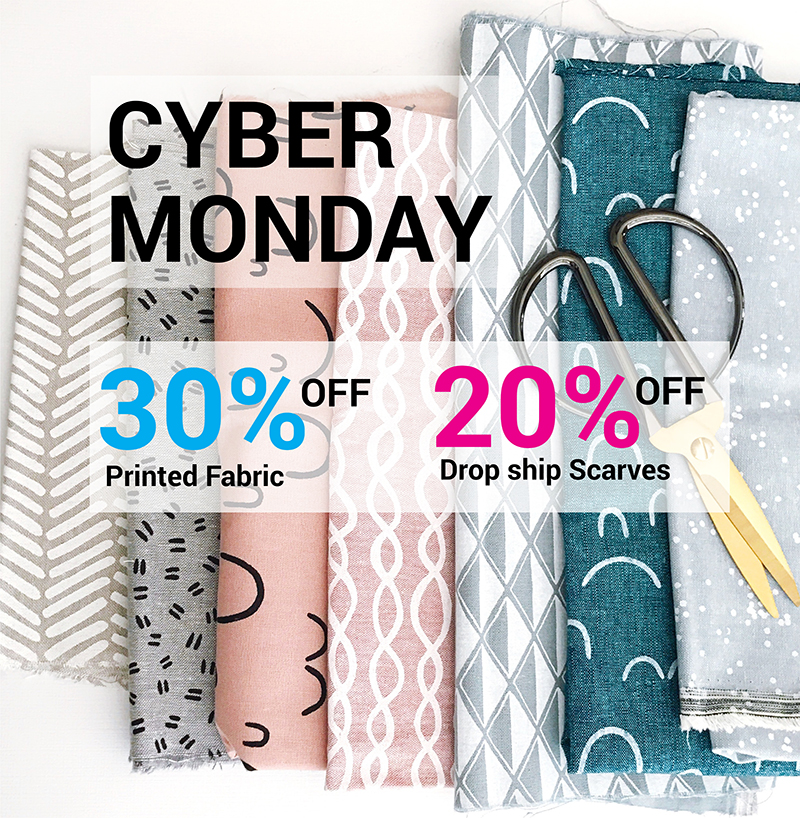 Cyber Monday
-20% off drop ship orders of scarves in your choice of fabric and size.
-30% off all custom printed fabric including meters, fat quarters, and swatches (does not apply to custom or preprinted swatch packs).
The Black Friday Sale runs from Thursday, Nov. 22nd at 10:00 am EST to Sunday, Nov. 25th at 11:59 pm EST. The Cyber Monday sale starts at 12:01 am EST Monday, Nov.26 and runs until 11:59 pm EST the same day.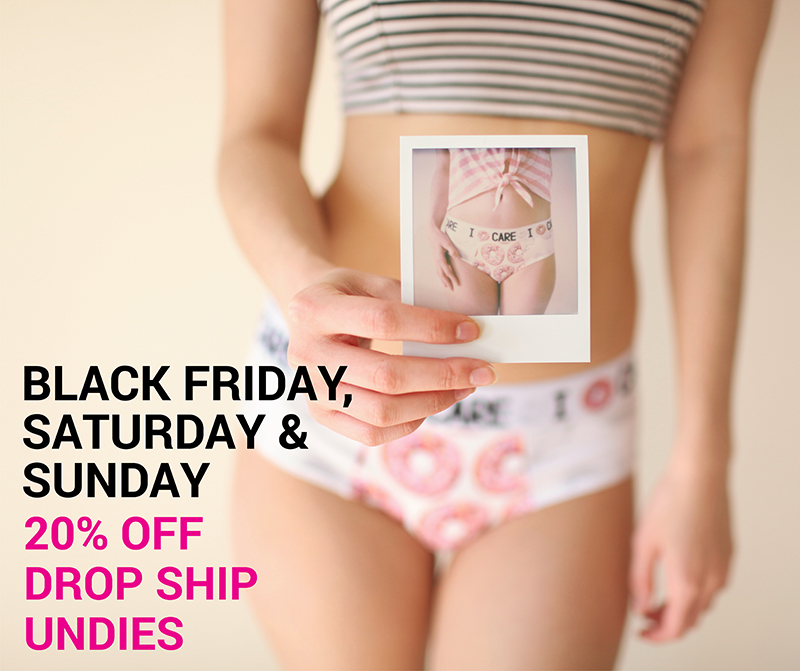 We hope you take advantage of these amazing deals! Happy selling!