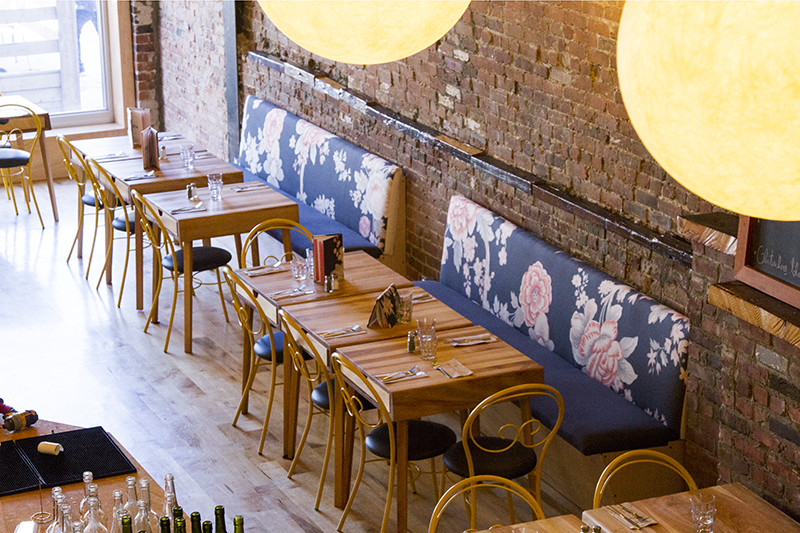 Leggings are one of our best selling items, but we do so much more, including printing custom fabric meters. All of the makers out there who love to sew, to try out different patterns or to create something entirely new with textiles, we've got you covered!
Check out how our new neighbour, restaurant Lola Rosa, used custom printed fabric and get inspired!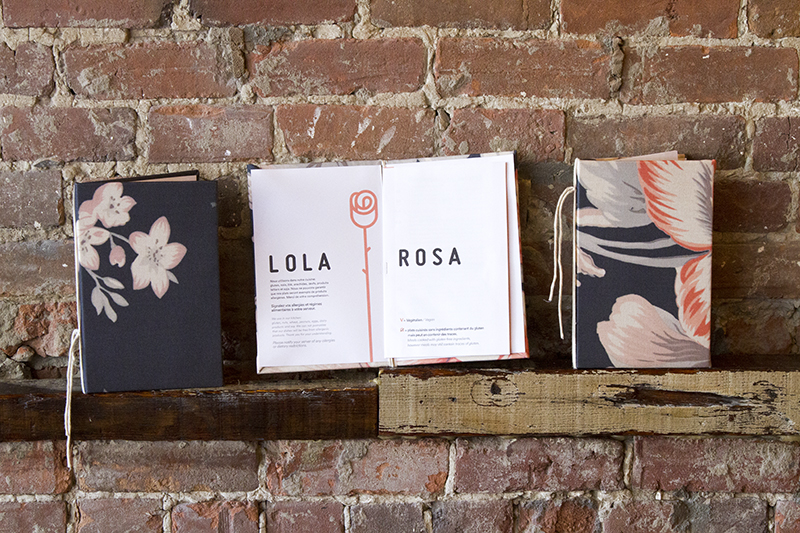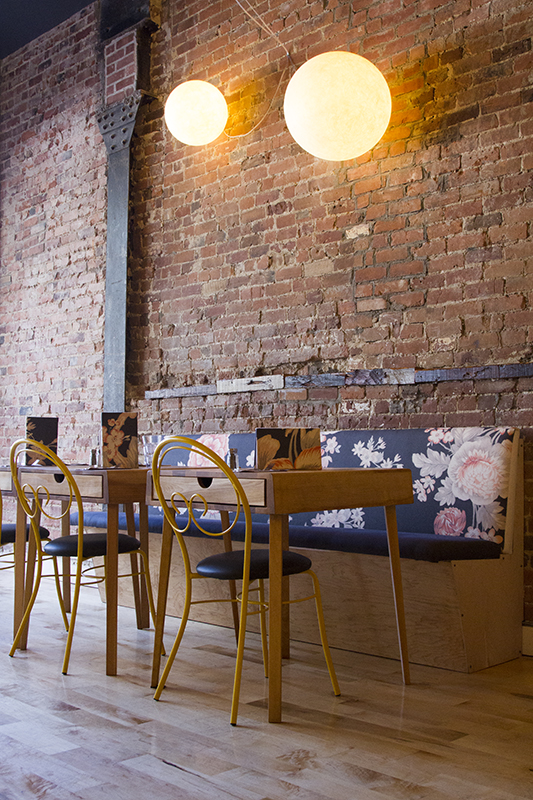 Lola Rosa used our upholstery grade, 100% polyester canvas fabric for their banquettes and for the covers of their hand made menus. Each menu is a bit different, which really makes them stand out from your standard black menu folder.
The fabric itself is durable, with a double rub count of 100,000 (Wyzenbeek test). If you're sitting there, scratching your head,wondering "Wyzen-who?!", check out Apartment Therapy for a great explanation! The print is also made to last, and the fabric is easy to spot clean.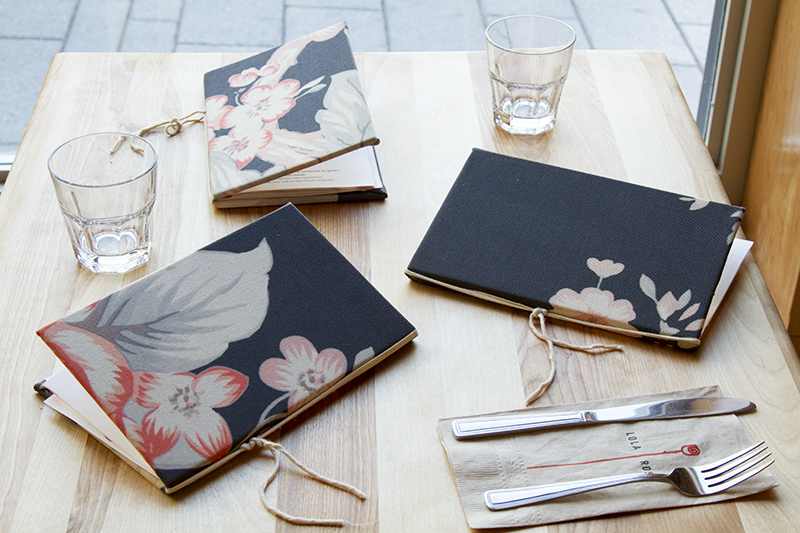 Are you ready to embark on a new project? Or are you now just hungry, like me and this bunny?
Let us know in the comments if you've got any amazing textile projects on the go! We'd love to see pictures!