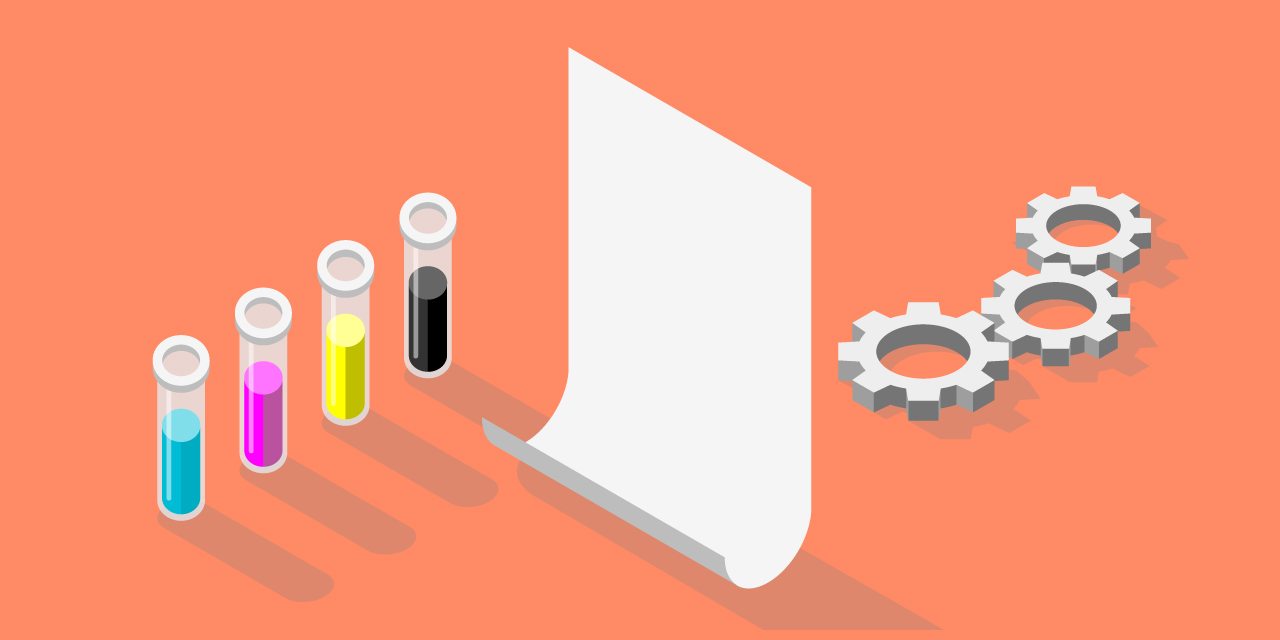 Check out the process of making art prints! We've come a long way from this:
The images printed in this post are available for free from the NASA Jet Propulsion Laboratory, which we mentioned in our Free Art post. You'll notice that they look a bit different here. We messed with the colour profile a bit to see what would happen, and ended up with some really neat almost neon colours!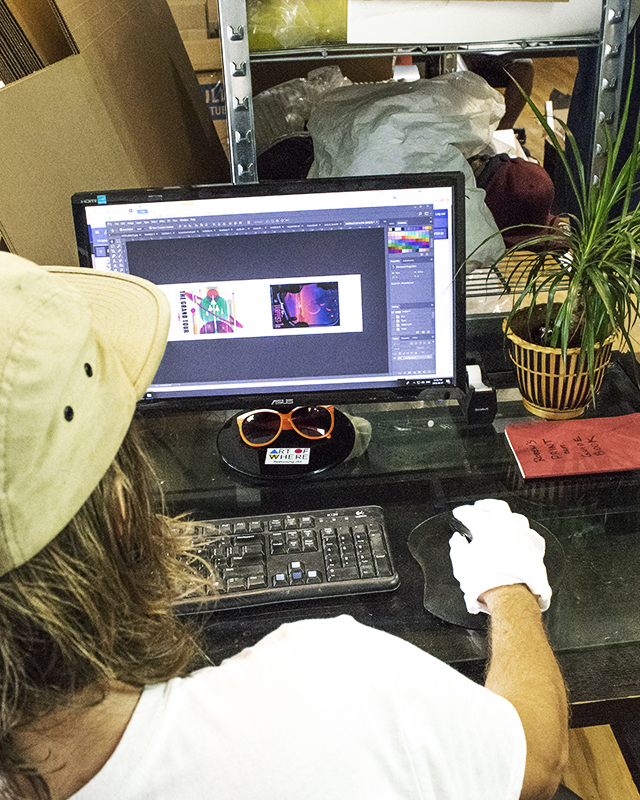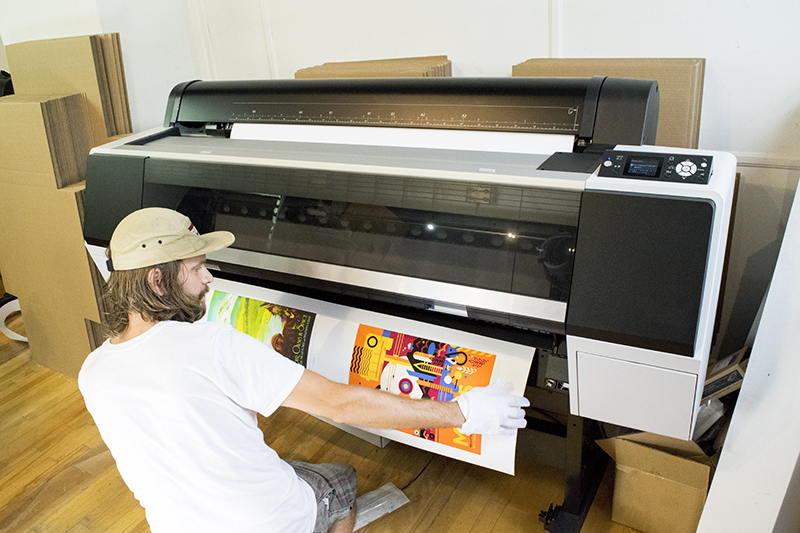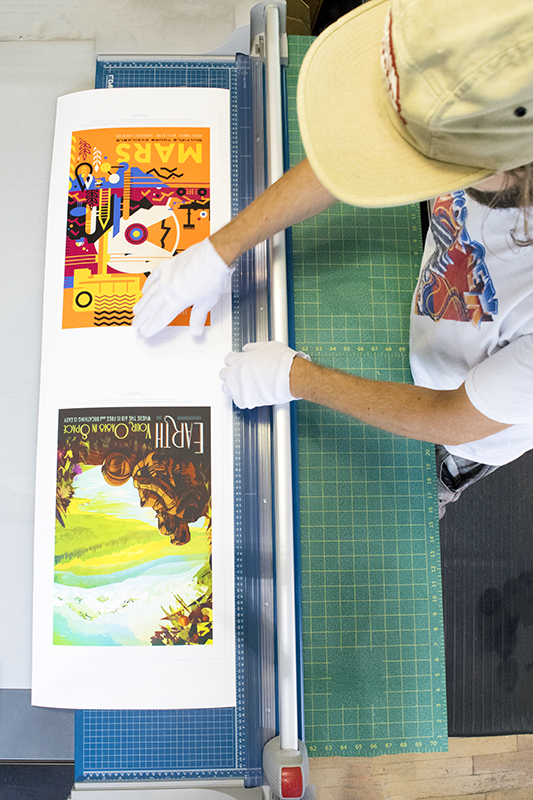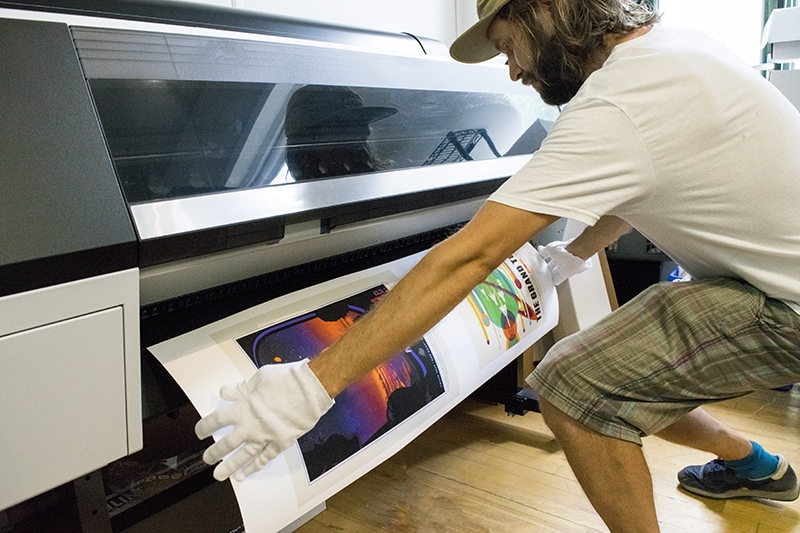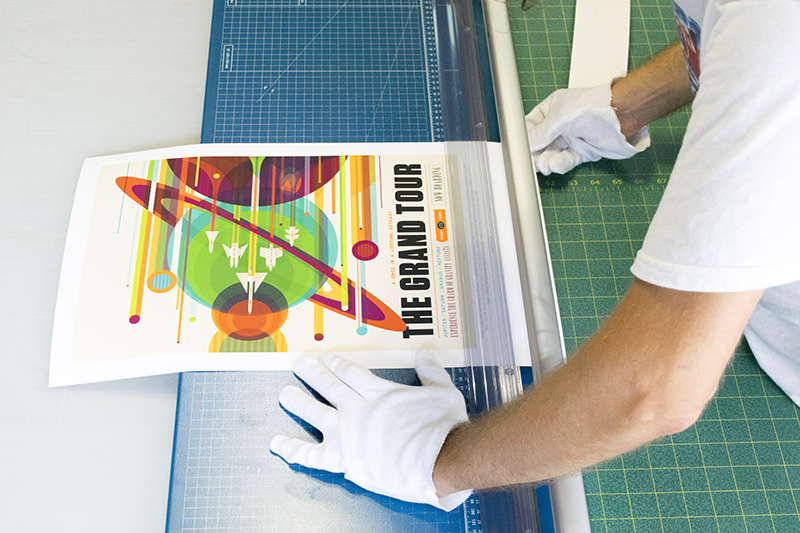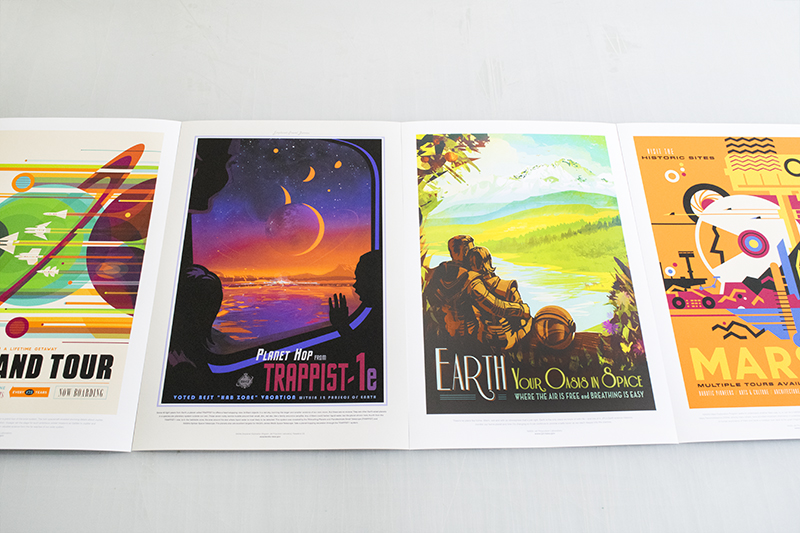 We always handle prints with white gloves on so they stay clean and arrive to your customers in amazing condition! We're going to get some frames for these one soon, and show you how our prints look arranged on a wall. The framed prints will probably end up in my office where they will totally motivate me to work as hard as an astronaut. Or not.
Are you using Art of Where for fine art printing? If so, we would love to see your prints! Post in the comments below.