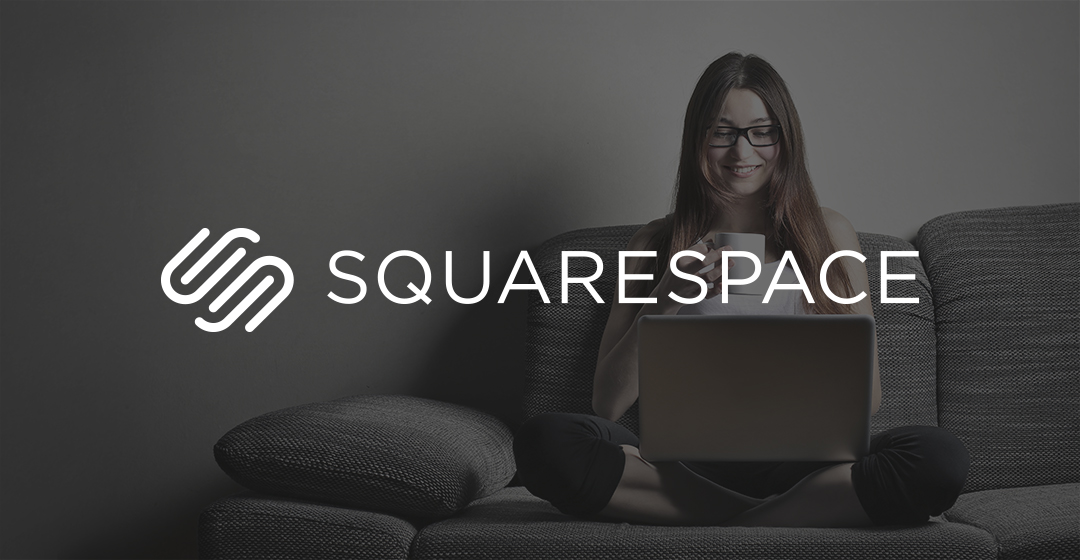 Squarespace is an amazing website and ecommerce platform. With the Advanced Online Store plan, you can connect to Art of Where and any other 3rd party systems that you use for fulfillment. Abandoned cart recovery, gift cards, customer accounts and more are all included, so no tedious searching through apps needed!
The Price
To use Squarespace for your store and have it connect to companies like Art of Where for order fulfillment, you need to have the Advanced plan. It's 40 USD a month billed annually or 46 USD month to month. If you aren't sure about committing to Squarespace, they do offer a 14 day free trial.
Themes
Squarespace offers templates for you to choose from. You can see them here. You can switch templates whenever you want. If you're not sure about switching, you can preview your store with a different template without it being live. Check out the switching template help section for more info.
Adding Products
Adding products to your Squarespace store and syncing them to your Art of Where account is a bit more involved than some of the other integrations. You have to create your product listing in Squarespace, set up your shipping costs, and then once an order comes in for a given product, you'll need to go to your Art of Where account and connect it to your product.
From your main page, select inventory.
On the inventory page, select add.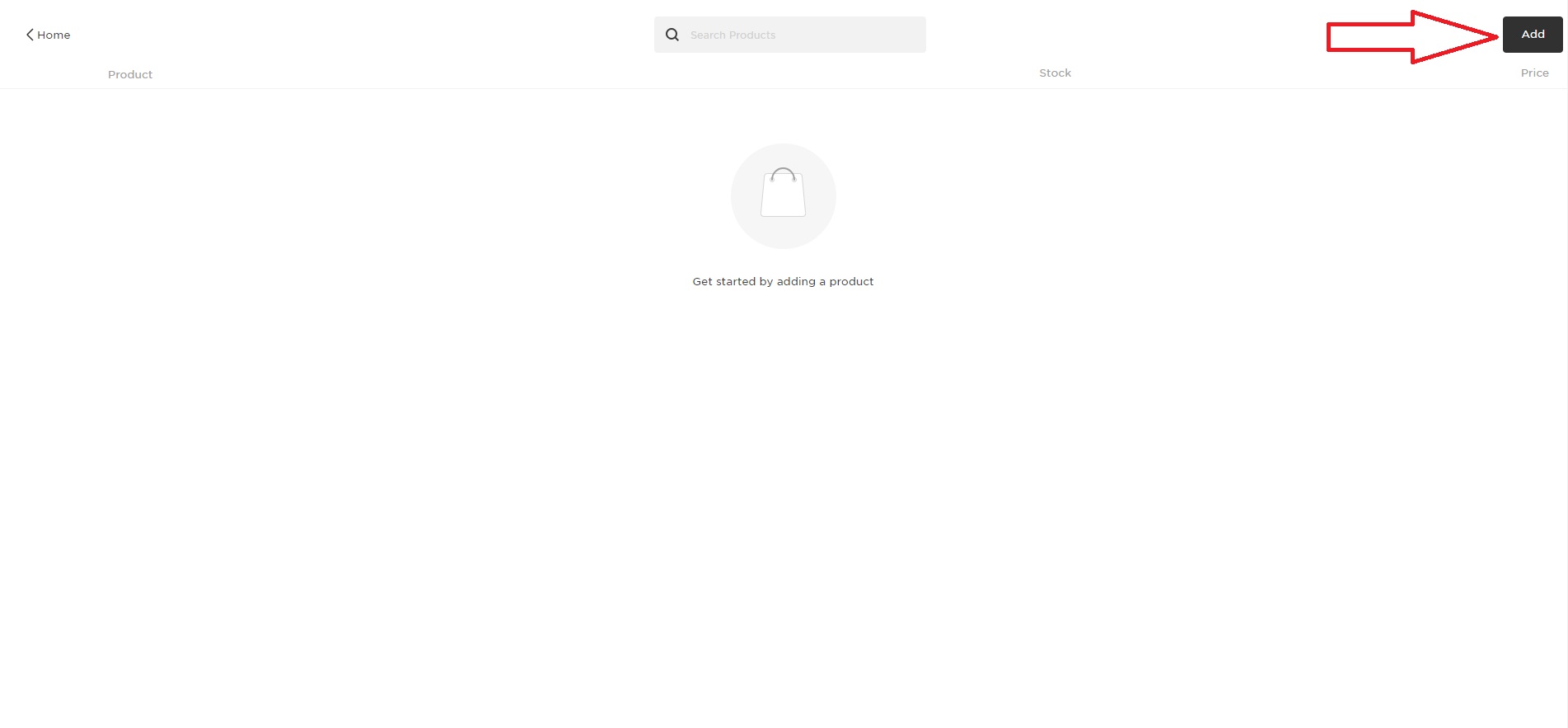 Select the page you want to add the products to.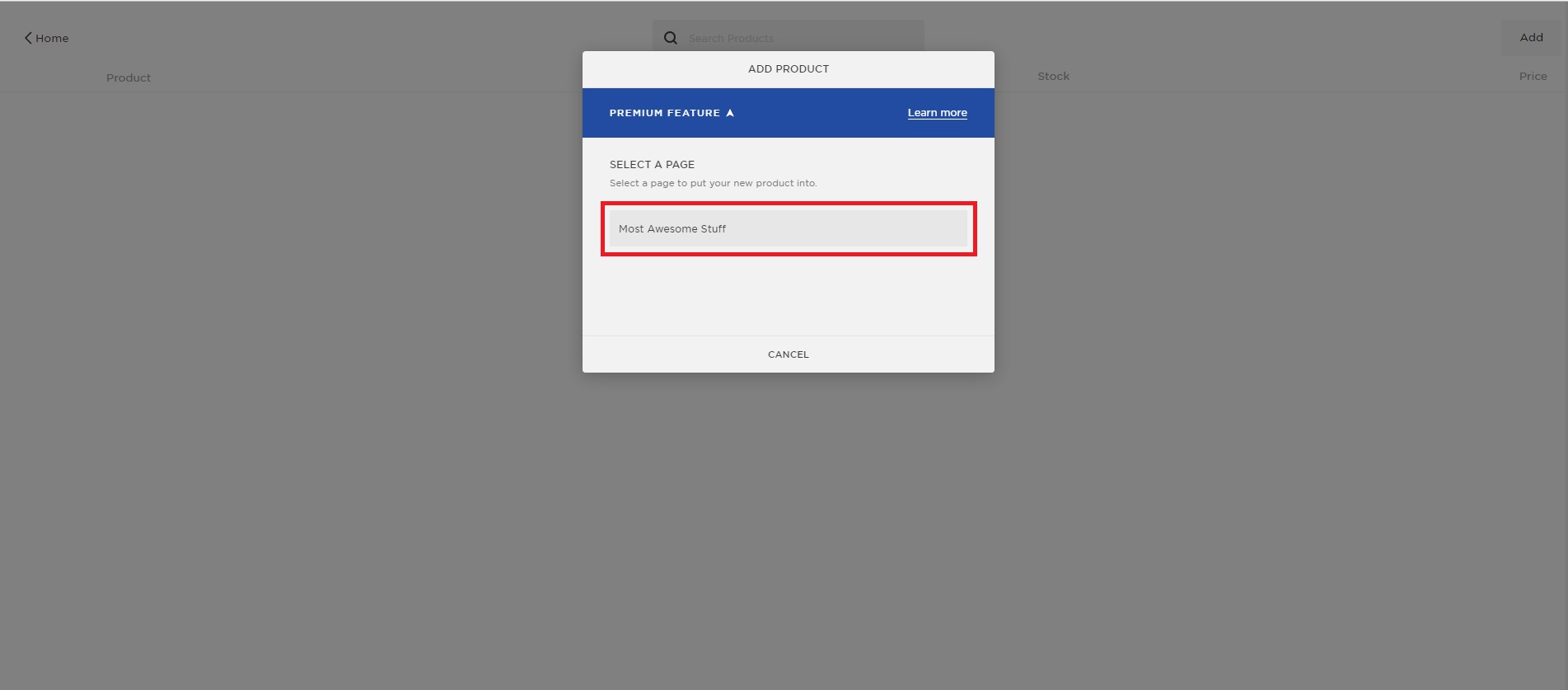 Select product type (physical).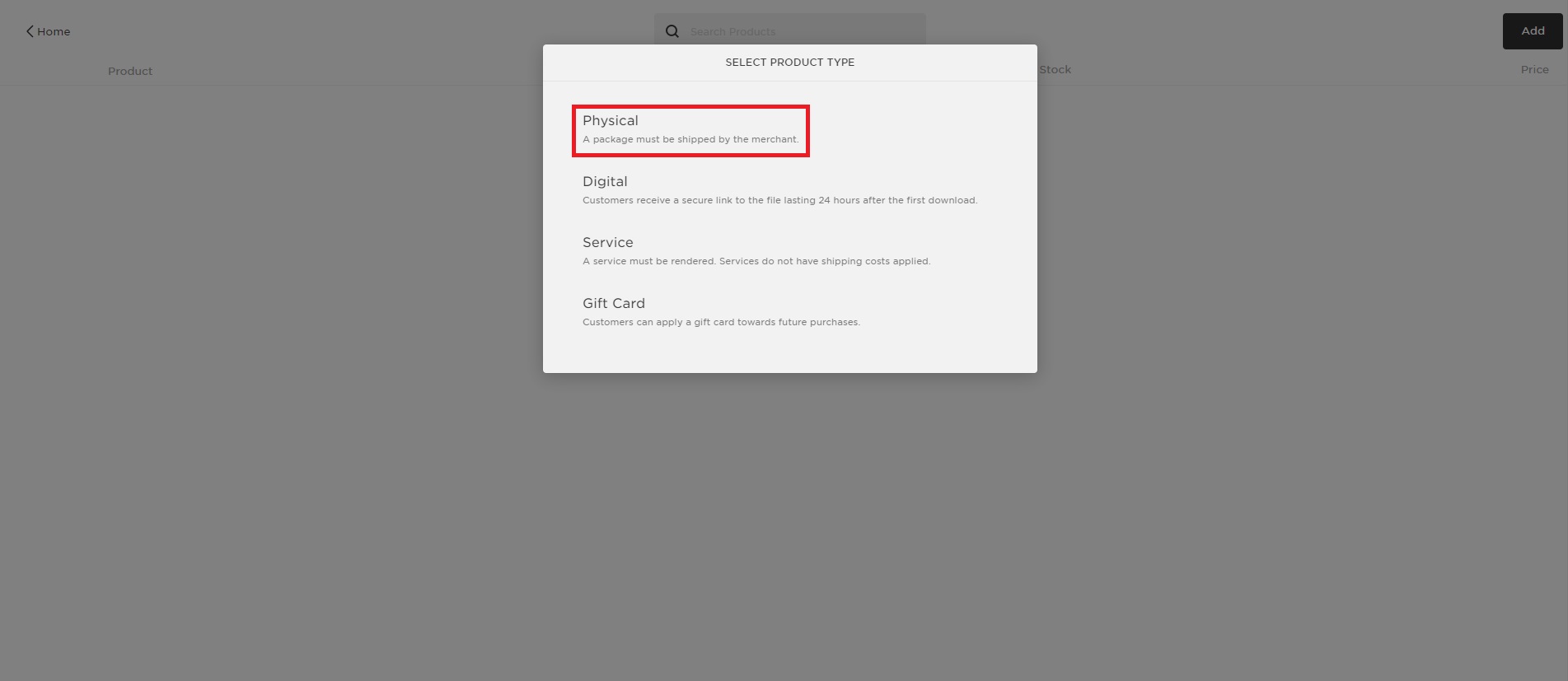 Add your product mock-ups, and/or photos, variants, options, description and so on.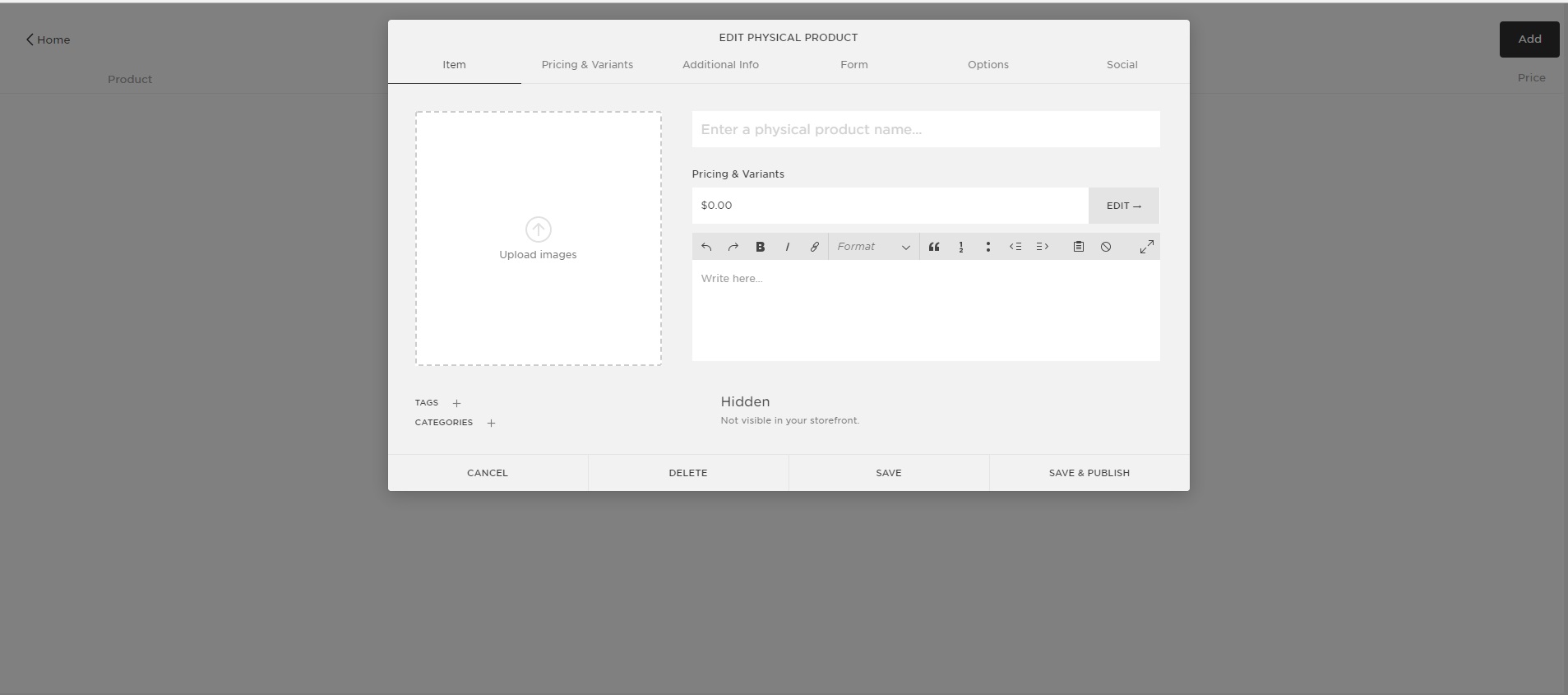 Once you have added everything you want, select save.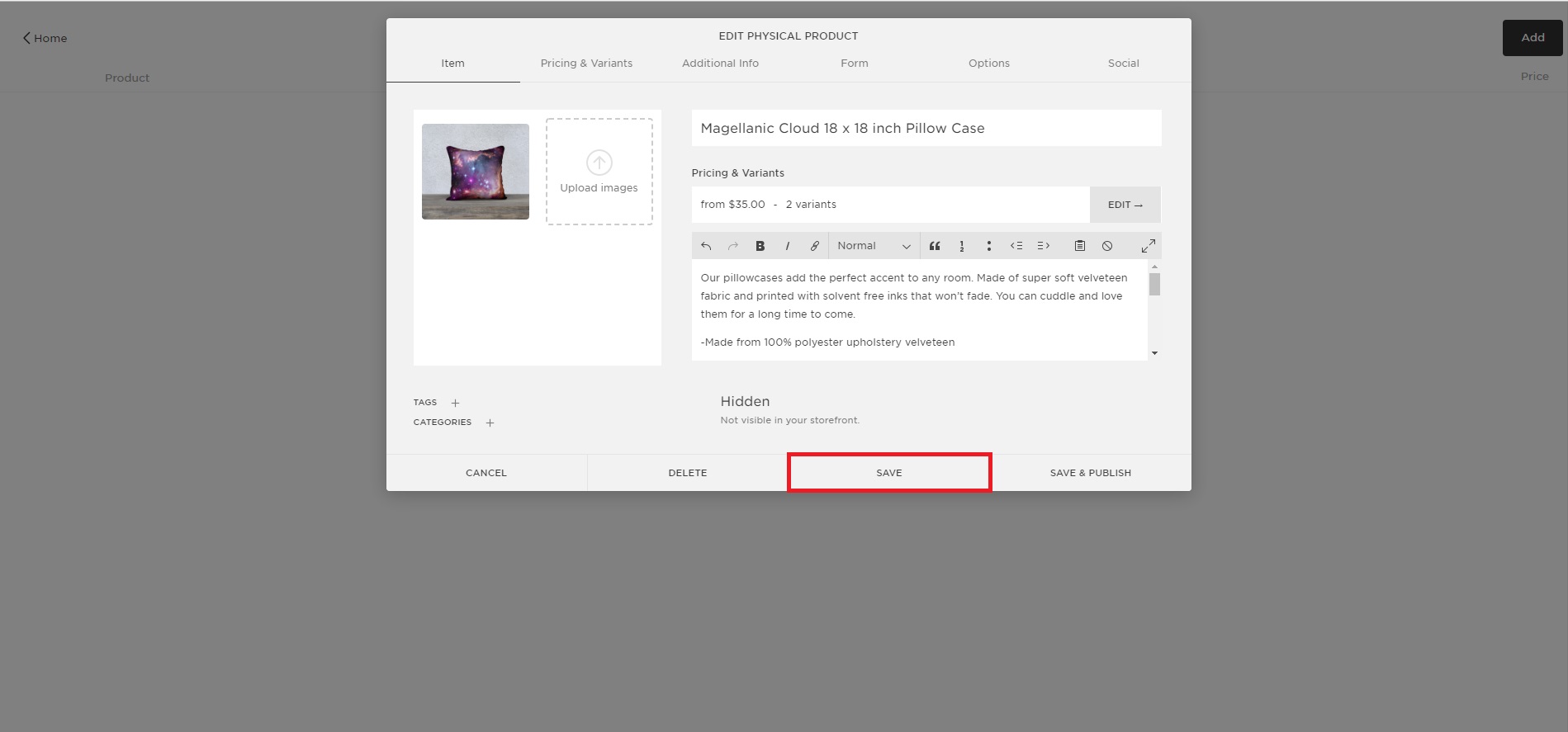 You can set up shipping as you'd like. You can choose to ship items for free (i.e. include the shipping cost in the price of the item), you can create different flat rates, or you can ship by weight (best for if you are shipping product yourself, not drop shipping). The easiest way we have found is to create flat rates. Check out our help section on that for more information.
Once you're happy with your site's look, you've got your products listed in Squarespace & your shipping set up, you'll be ready to receive orders! When you receive an order for an item that Art of Where will be making and shipping for you, you can sync that item to the product in your AOW account.
In your AOW integration dashboard settings, you will notice "Import Orders with Unsynced Items." This option is selected by default when you have connected Squarespace. This is because products listed in your Squarespace store will not show in your AOW integration dashboard until they have been ordered.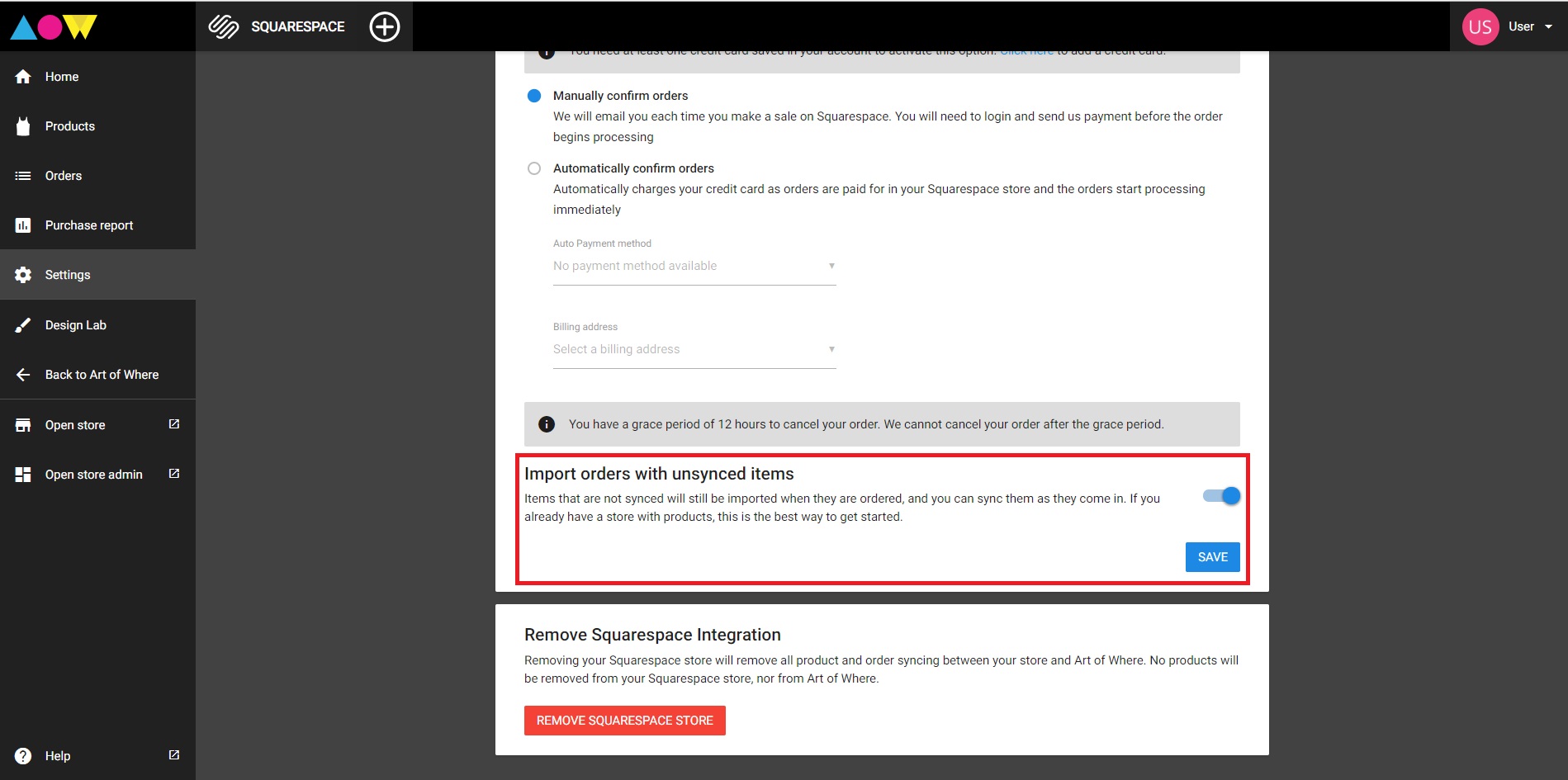 The first order of any product variant must be handled manually. You will need to select the correct product variant in AOW and then pay for the order.
When you receive an order, you will be sent an email notification from Art of Where. If the order is for a product that hasn't been synced yet, login to your AOW account and go to your integration dashboard. Select orders.
On the orders page, select the order you want to see.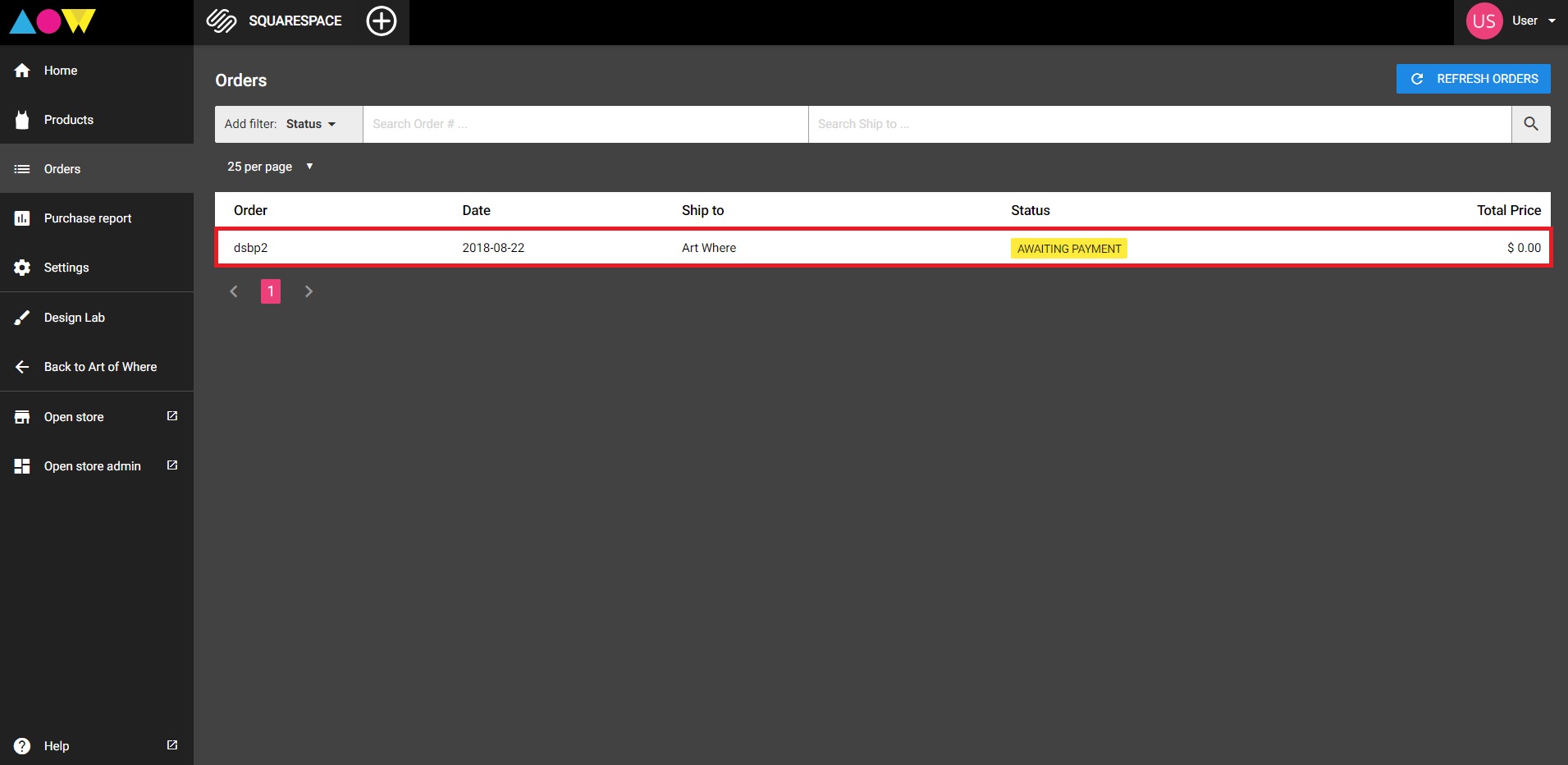 You'll see the details for the order, and you'll notice the product details and price are missing. Select choose product.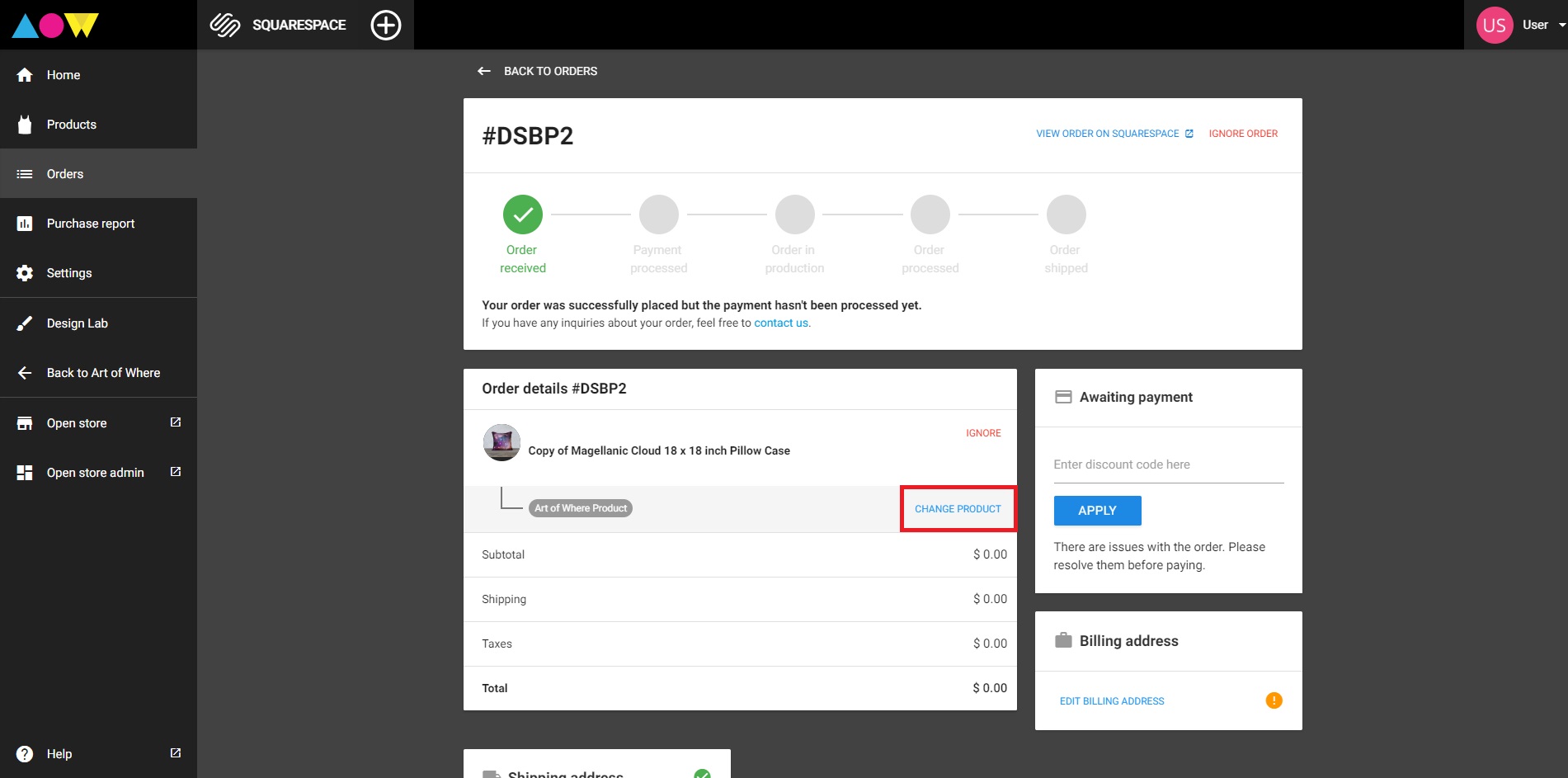 Verify your Squarespace order to see what product variant your customer purchased, and select that variant from the options. By default, you will see the option to "Sync this Art of Where product & its corresponding options with this Squarespace variant" is selected. This ensures the product variant will be synced in your AOW dashboard, and future orders can be handled automatically. If you do not want to have that product variant saved, uncheck the box.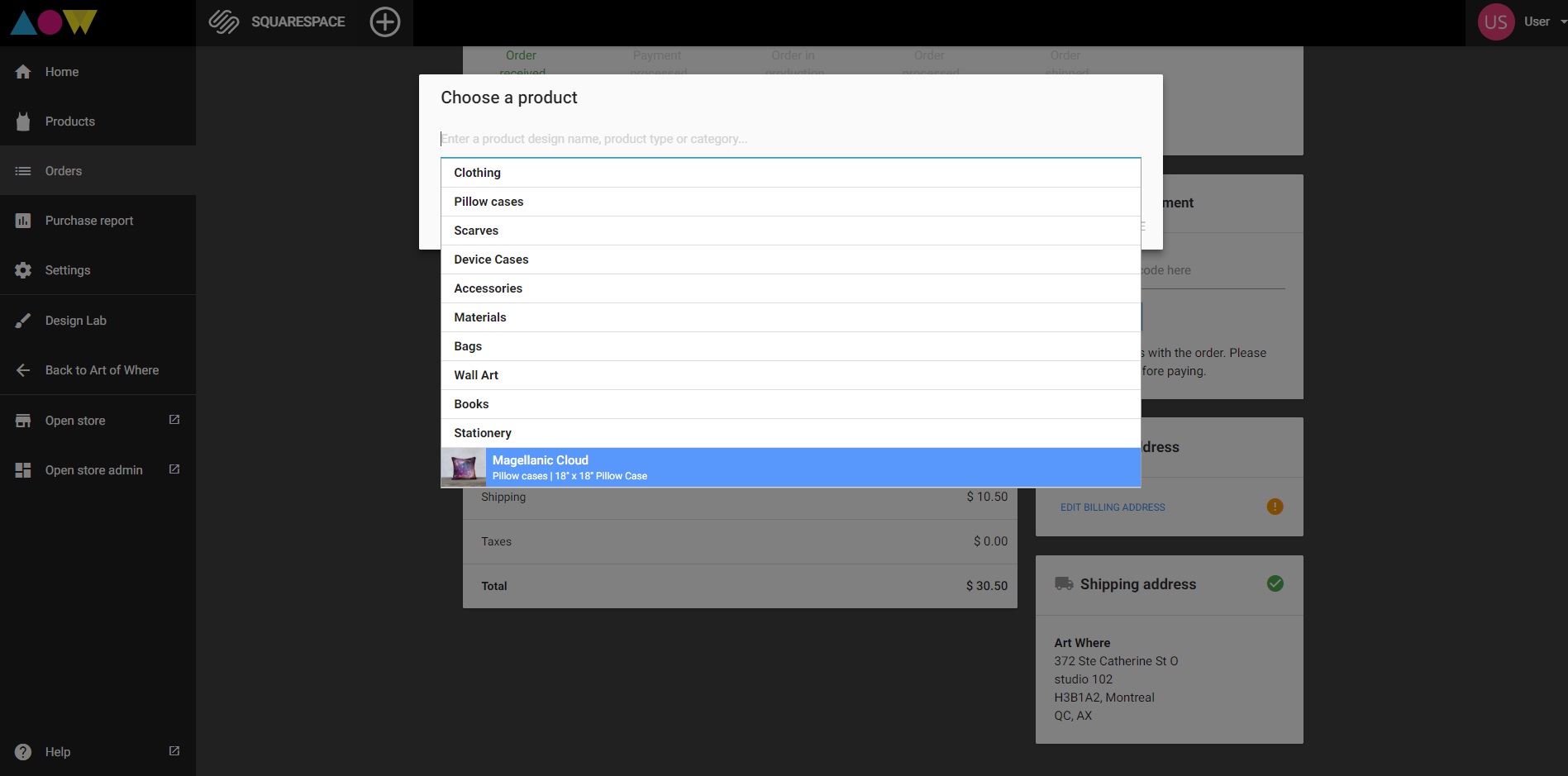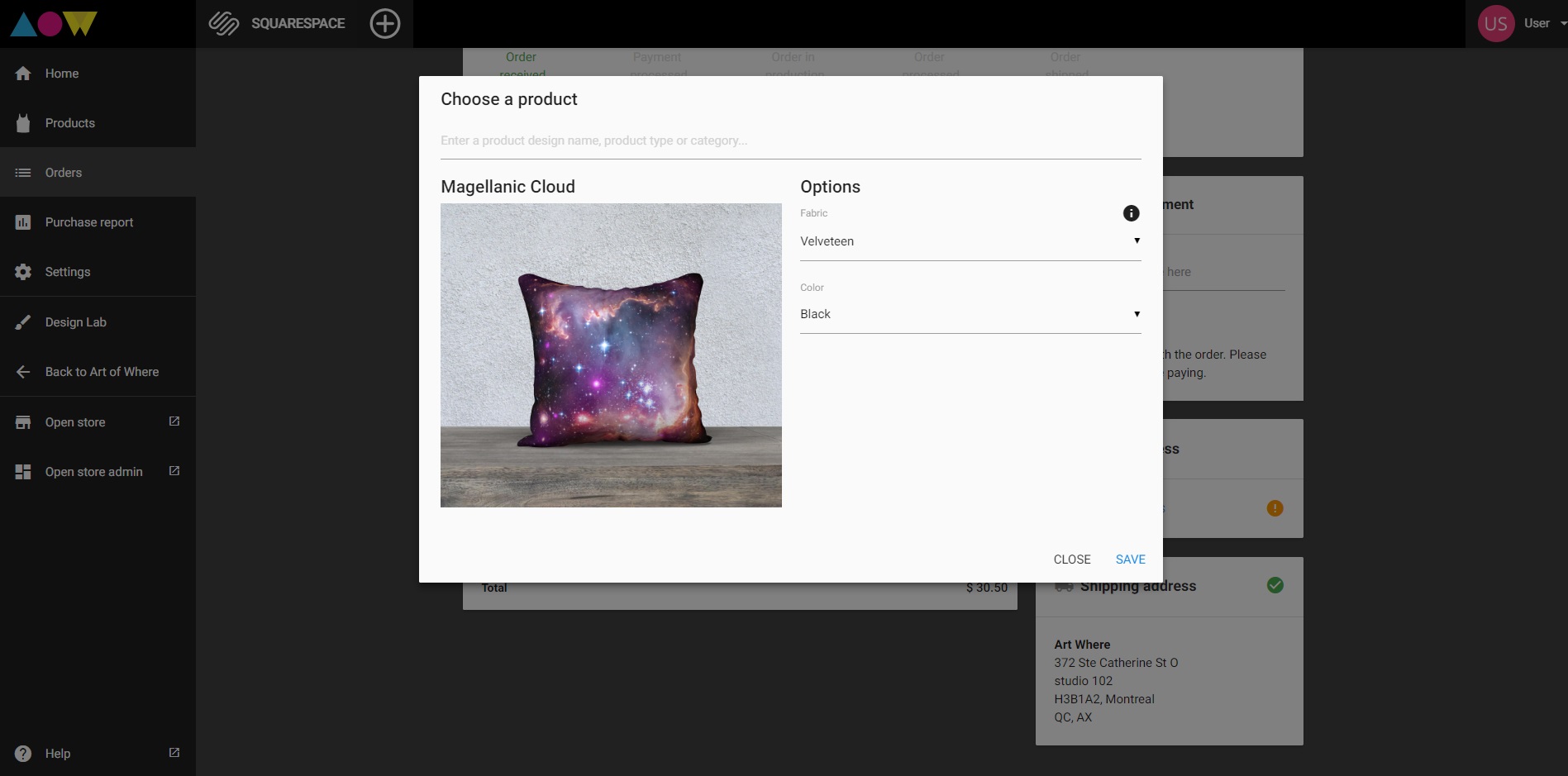 Once you've chosen the product and corresponding options, proceed with payment for the order.
Go back to products, and you will see the product image, with "synced" written in green. Now when an order comes in for this product variant, you will not have to verify the order & choose the product variant manually. It will come through automatically, and you can have the order processed automatically if you so choose (see settings on the left side menu of your dashboard).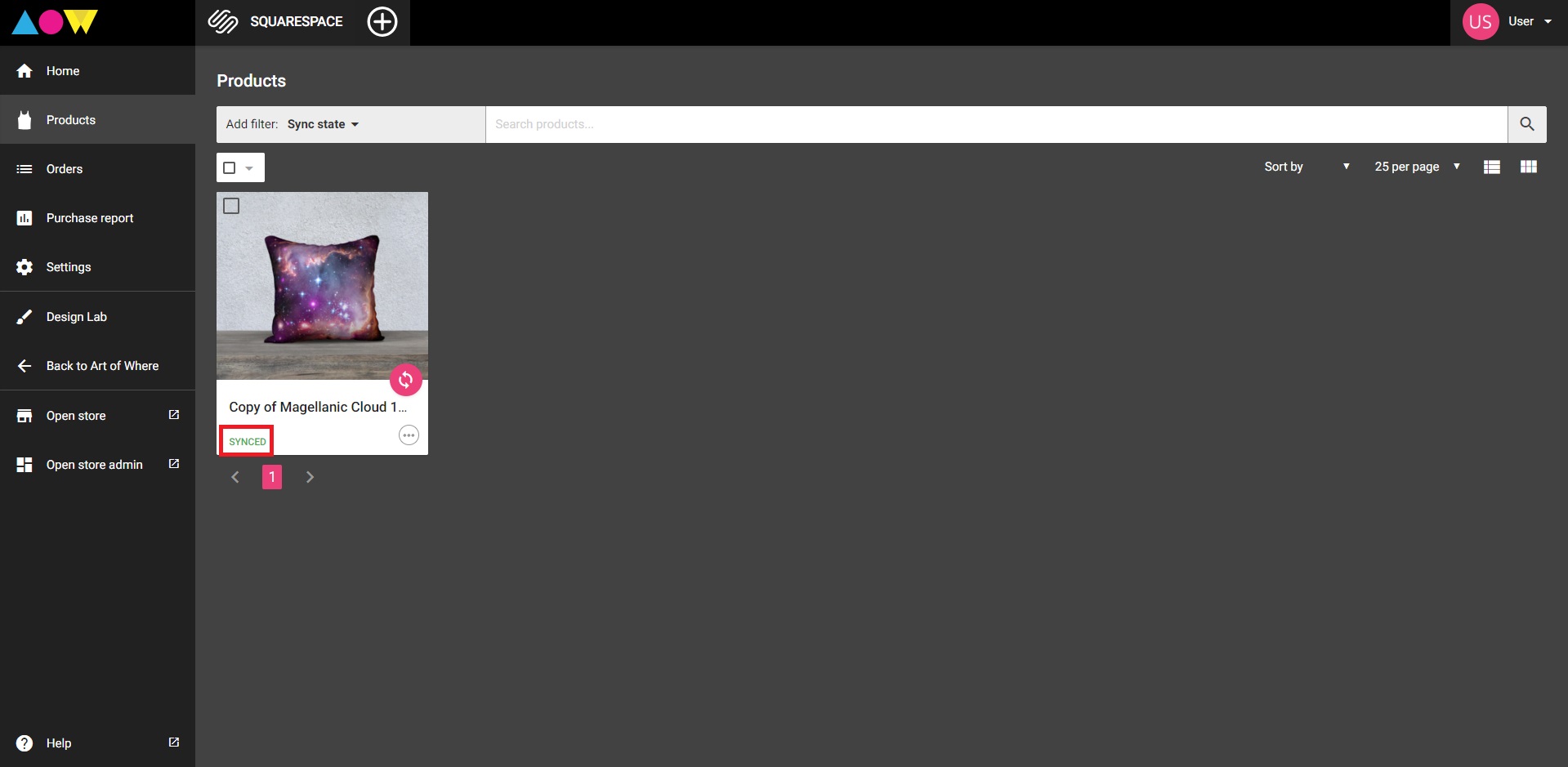 Neat Features
You do get what you pay for when it comes to Squarespace. The advanced plan comes with great tools that will help you save time once you're all set up. My two favourites are the abandoned cart autorecovery, which allows you to set up an email that will be sent when someone doesn't complete their purchase, and the ability to have gift cards. When you're just starting out, offering a few gift cards to friends and family, or having a contest where someone can win a gift card is a great way to market your new store. People will be excited about the opportunity to order from you for free, and will certainly talk about it, bringing more people to your site. SEO is important, but word of mouth still has its place.
Check out these stores for inspiration: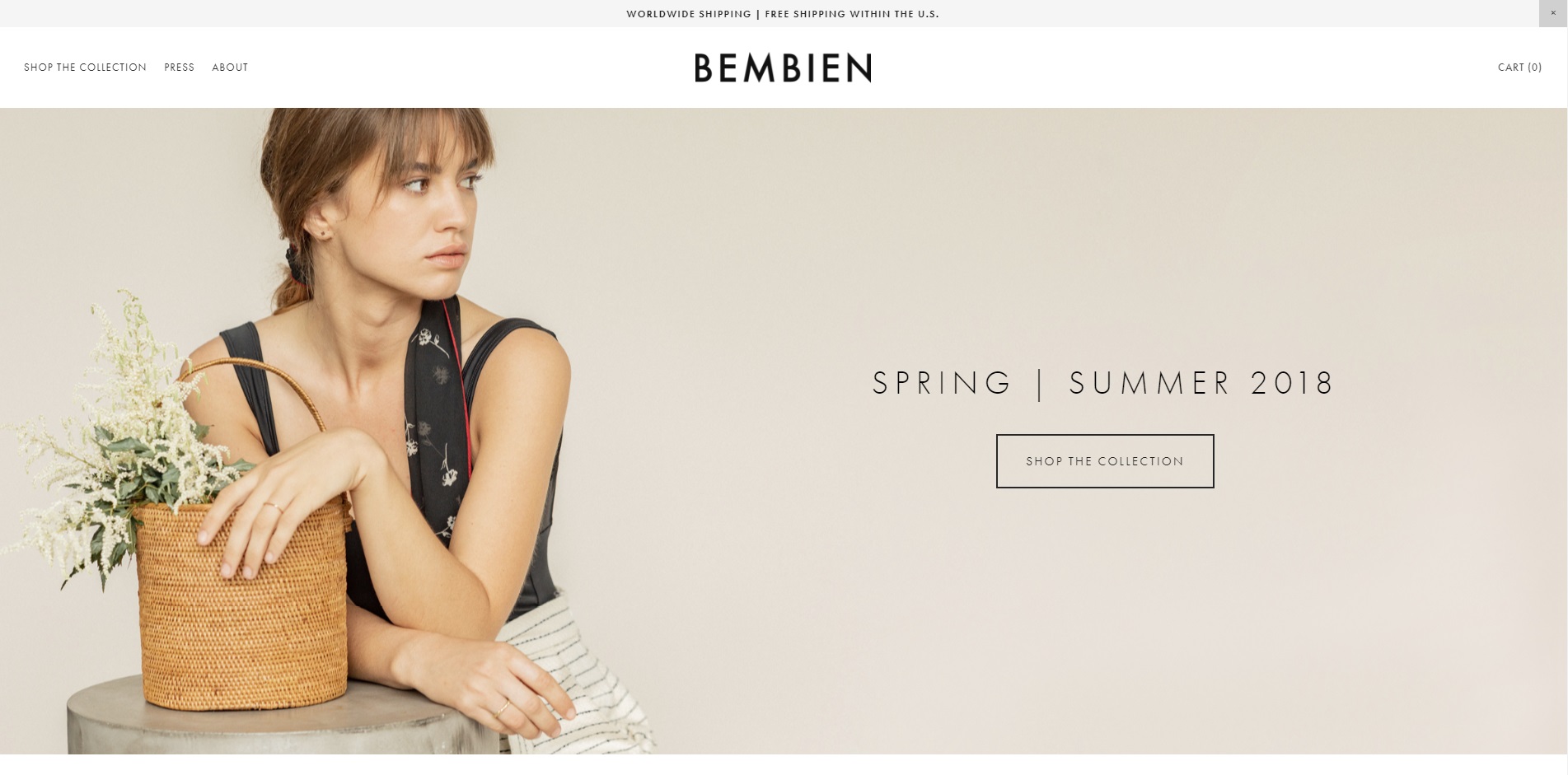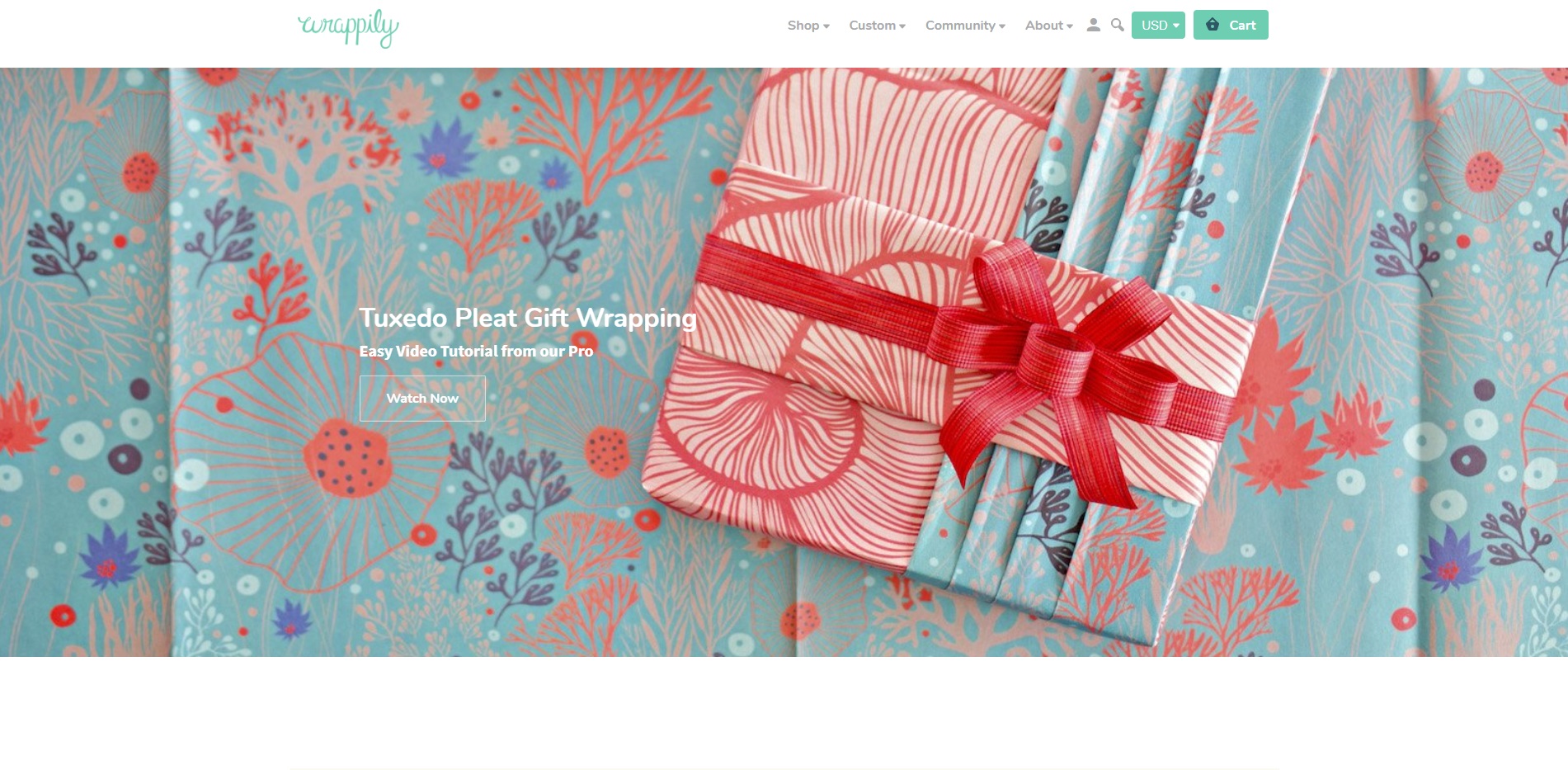 We wish you good sales and if you have any Squarespace tips or questions, comment down below. We've got our integration guide online as well, in case you need even more screenshots to help you through your set up.