All about Fabrics! Things to know for Drop Shipping Fabrics On-demand!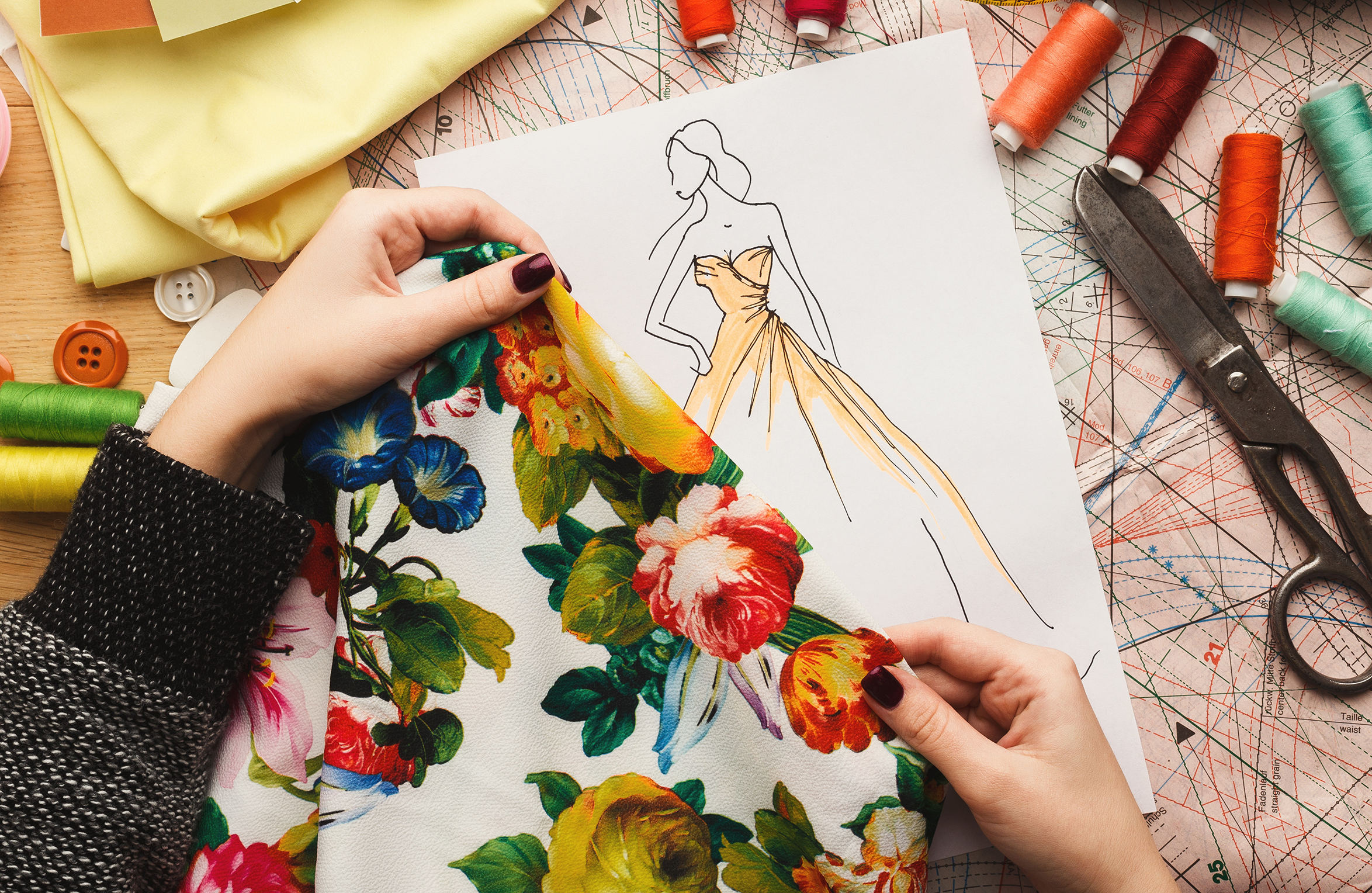 Hello Fellow Artists and Designers!
Welcome to the world of printed fabric! This world has been my playground for 70% of my life so I hope I can help you understand the basics and the wonders of the fabric universe!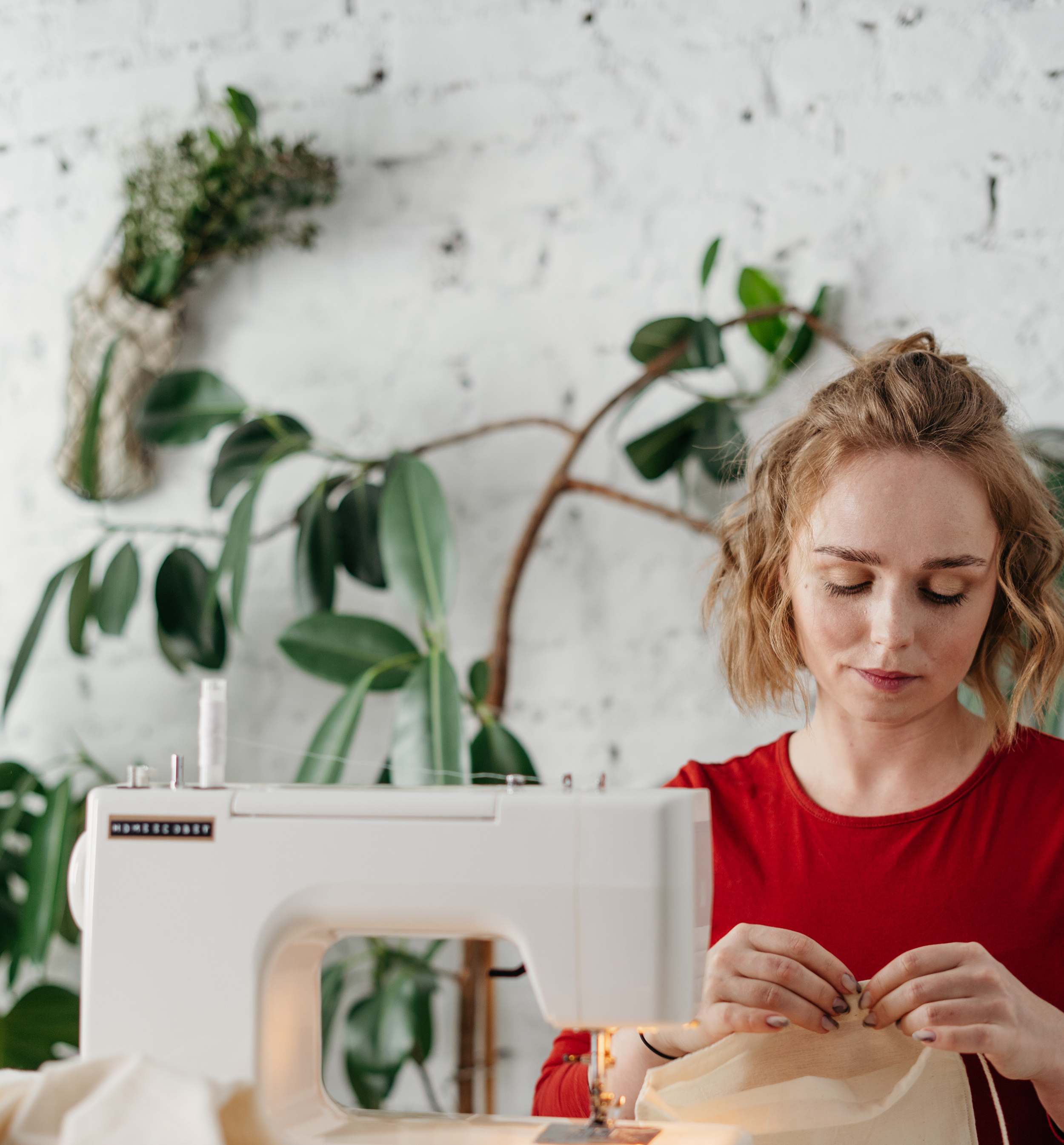 As an artist, you understand the potential of a blank sheet of paper. Fabric is the same as that blank piece of paper. Whether it's a solid color or a print, the potential for fabric to become something is what not only first drew my interest to this medium, but keeps me forever coming back for more. Your fabric customers will probably be coming from a similar place as me! What's amazing about selling printed fabric is that you and your customer are essentially teaming up to create a beautiful project together! Artist (you) + fabric (AOW) + creator (customer) = totally awesome new thing in the universe! Everyone wins!
Selling fabric printed on demand by the meter is different from selling finished products. Fabric buyers need to know specific things about the fabric they are buying in order to determine if it is right for their project. If you're a fabric selling newbie, by reading this blog you'll have a good understanding of the things fabric buyers will be curious about when shopping your fabrics.

Fiber Content
Fabrics are made up of fibers that are intertwined to make the fabric base. These fibers can either be synthetic or natural. The most common synthetic fiber is polyester and popular natural fibers include cotton, silk, hemp, and linen. Fabrics can either be 100% synthetic or 100% natural, or a mix of both synthetic and natural fibers. In the world of digital printing, we work with blends that are either 100% natural (like our cotton hemp at 76% cotton/24% hemp) or 100% synthetic, such as our peachskin jersey (95% polyester and 5% spandex). All fabric contents are listed on our fabric pages. Many people that work with fabrics have fibers and blends that they prefer over others. For example, some people will only work with natural fibers while others prefer the inherent performance qualities of polyester.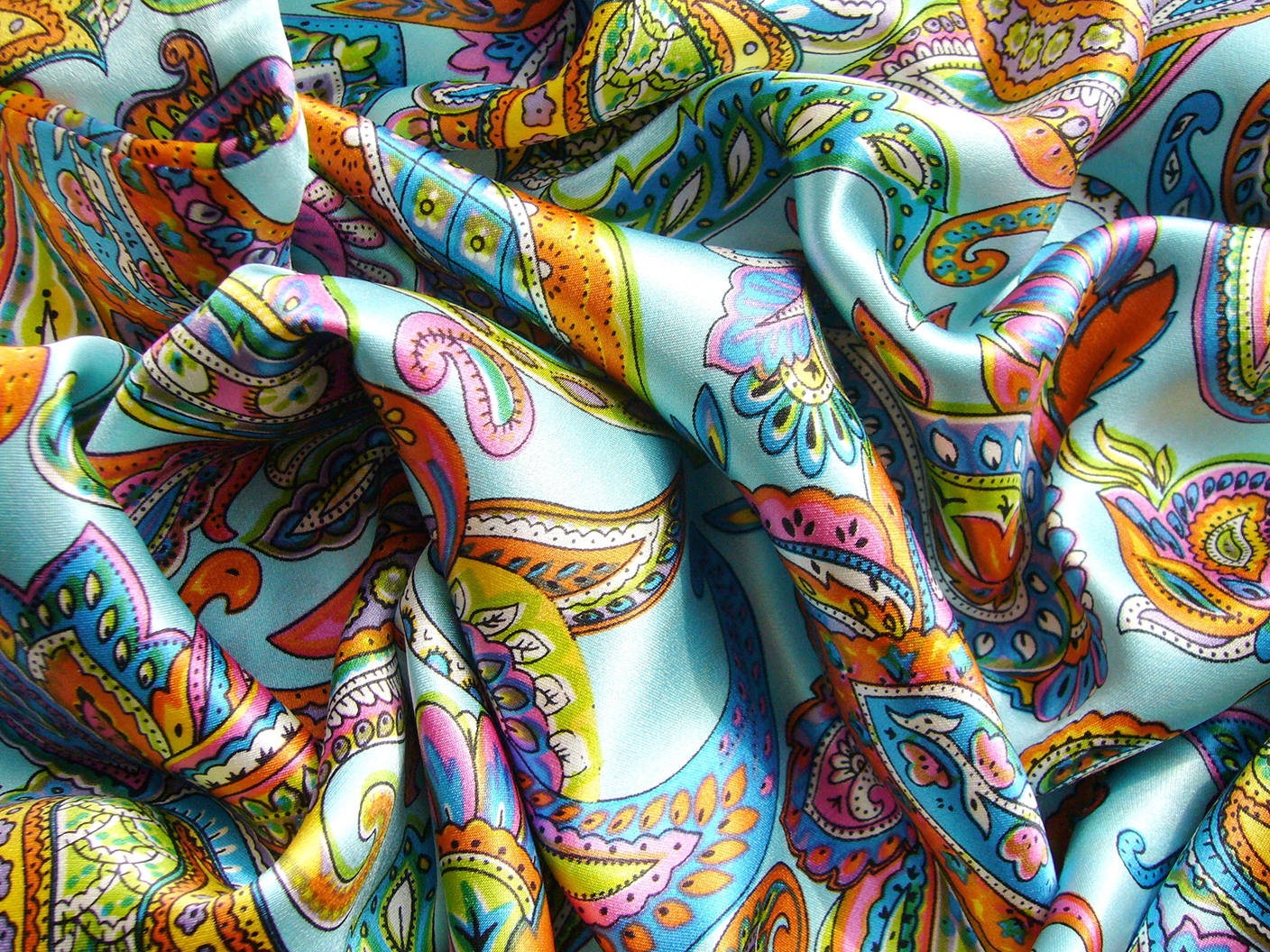 Stretchy or Not Stretchy
Beyond fiber content, the next most easily definable quality of fabric is whether it stretches or not. Stretch in fabric is usually achieved by knitting it. This process is identical to how you would knit yourself a scarf, but at a micro level. Your favorite t-shirt contains the same series of loops attached together like a knitted scarf. The ability of these loops to bend is what allows for stretch and movement in the fabric. Woven fabric is made on a loom with fibers running perpendicular to each other. Woven loomed fabric is typically not stretchy, though it can be given stretch by adding in elastic fibers. Your favorite stretch denim pants are made with a woven stretch fabric.
Our fabric lineup includes knit and woven fabrics so we appeal to a wide variety of fabric lovers with different projects in mind!
Fabric Width
Fabrics come in different widths with the most common width being around 57" or about 147 cm wide. The fabric width is limited by the loom size it was made on. There are also wide width fabrics like our Cotton Sateen which is 94.5" (240 cm) wide and narrow widths like our performance ecopoly spandex at 42" (107 cm). When you buy fabric, it is sold by the meter (roughly 40"). This means you receive the width of the fabric by the length that is ordered. So 1 meter of cotton sateen would give you 240 cm by 100 cm.
The widths we display on our website are the printable widths which are more narrow than the fabric itself. The 2 finished edges of the fabric in the width are called the selvedge. We print about 1" inside the selvage. The print may not always be centered on the fabric width. Fabric is not like paper and can move around on the machine when it's printing. We will do our best to center prints, but prints that are off center are still allowable.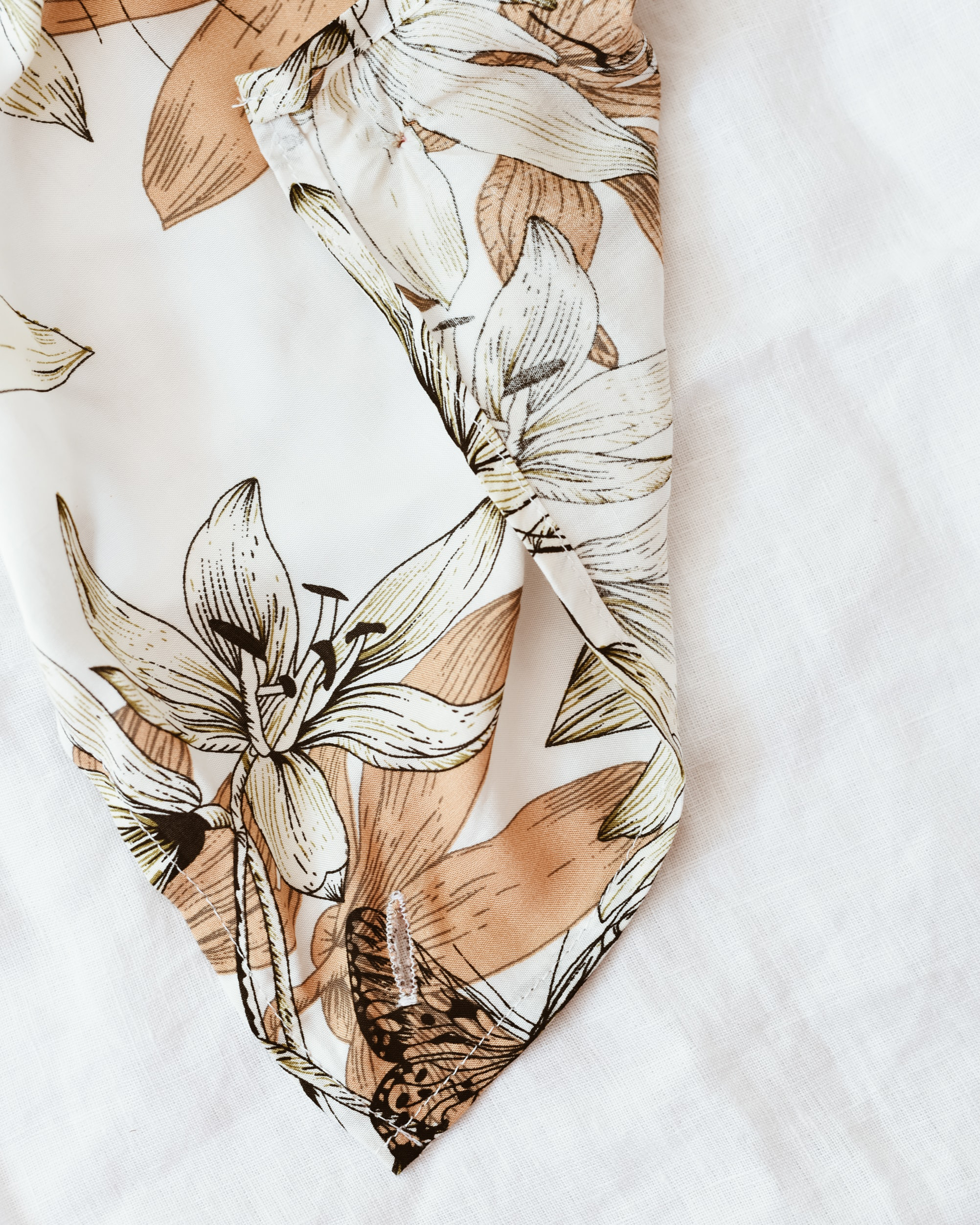 Fabric Weight
The weight of a fabric is handy to help your customer understand how bulky the fabric is. The weight is measured by weighing 1 square meter of the fabric. On Art of Where we display the weight measurement in grams per meter squared (g/m2). Lighter weight fabrics like our silk habotai are around 90g/m2 in contrast to fabrics like our polycanvas that weigh in at 360 g/m2.
Typical Fabric Weight Categories
Light 80-180g/m2
Medium 180g/m2-290g/m2
Heavy 290-400g/m2
The weight does not always indicate the stiffness of a fabric. We talk about stiffness in terms of drapability. While there's no exact way to measure drapability, in our fabric descriptions on Art of Where we speak about fabric either having moderate to high drapability, or stiffer fabrics as having moderate to high structure. As you can imagine, there are benefits to both!
Print Through
For some projects, it's important to see the print through the fabric as much as possible. Fabrics like our silk habotai and poly chiffon are great for projects like scarves since you can see the print about 75-90% through to the backside. Generally the thinner the fabric, the higher the print through. Thick fabrics typically do not let ink penetrate further through than the upper most fibers.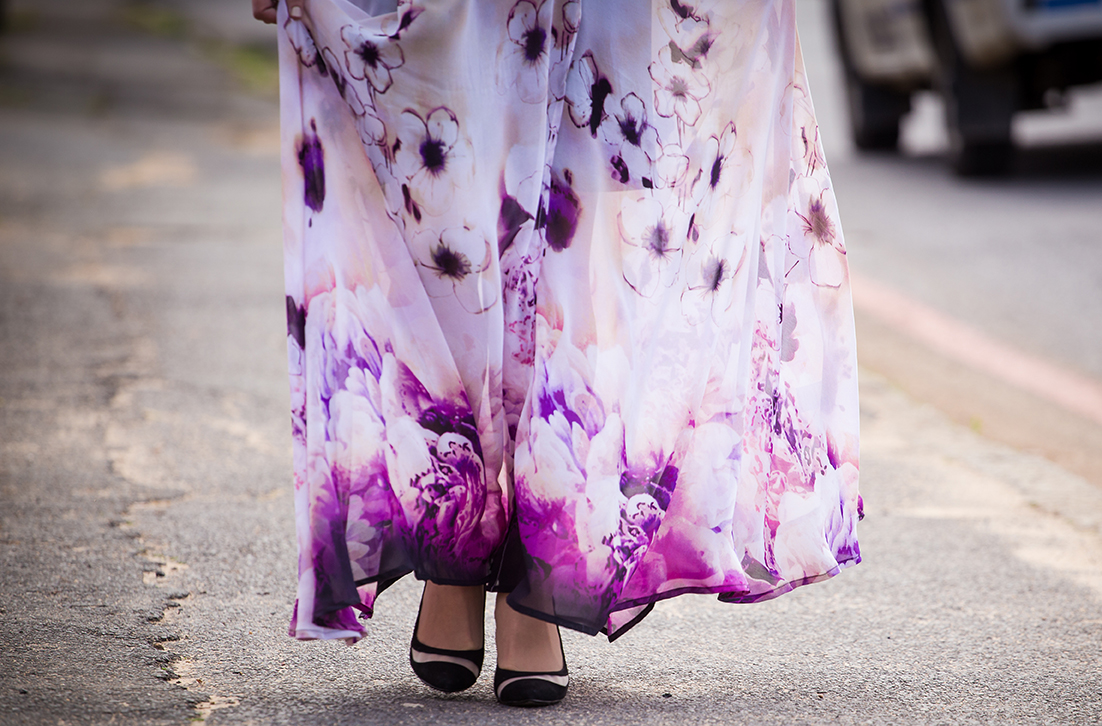 How Fabric is sold on Art of Where
On Art of Where, we sell fabric in a few different ways. You can purchase a swatch which is 8" by 8" (20 cm by 20 cm), a fat quarter (a funny word from the quilting world) which is 21" by 18" (about 50 cm by 40 cm) or by the meter. We allow you to drop ship 1m, 1.5m or 2m lengths.
At the moment, we are not allowing for continuous runs of more than 2 meters on Art of Where. The reason why comes down to quality control concerns. When printing longer runs, the chance of running into print flaws increases. Sometimes it's a flaw in the fabric that translates into a flaw in the print, and sometimes it's a flaw in the printing or production process. It's very important to us that the orders we drop ship for our artists are as high of quality as possible. Quality products result in less customer service for us and our artists as well as builds confidence and leads to return customers! By limiting the print runs to 2m we are able to reprint full pieces that do not meet quality standards so we can confidently drop ship your orders.
If you have a customer that wants to buy a continuous run of more than 2m, you can buy directly from our partner company Art Fabrics. Their pricing is on par with ours and they are able to accommodate larger runs as well as the extra considerations that come up with longer runs. While their platform is not as drop ship friendly as Art of Where, you can ship an order to any address and no branding or pricing is included to confuse your customers.
Small print flaws
It may seem like I am contradicting what I just said above but here me out! There are sometimes small print flaws that are allowable with printed fabrics. Just like the print limitations we talk about with our finished products, there are some things that can happen in on-demand fabric printing that are unavoidable. These include some small dust/lint on the fabric surface, minor shadowing and imperfect edges. We don't guarantee 1" (2.5cm) from the edge of your printed fabrics so flaws in this area are allowed. During our printing process for natural fabrics, we wash the fabric after printing. During this washing, surface fibers can come off the fabric and lead to missing spots in the print. When these imperfections are small and unavoidable, we will allow the fabric to ship. If they are too concentrated and disruptive, we will issue a reprint. In most cases, customers will recognize that fabric can have small flaws and will work around the flaws when they cut their projects. Of course, if you ever receive an order or your customer receives an order that isn't up to their expectations, get in touch with us and we will find a solution together!
Fabric Base Colors
For anyone who has tried to match the color white of their walls with something from the hardware store, you know it's no easy feat. Benjamin Moore sells 150 different shades of white paint! The white base colors available in fabrics are just as extensive. Different fabrics will have different base colors and this variation in base colors can cause small variations in print color results. We don't print with white ink on fabric so the white in your design is the base color of the fabric. We include the base colors of fabrics in our descriptions. One of our focuses when we print fabric is maintaining as much consistency as possible, but it is normal that there are some variations in base colors across fabrics and even within the same fabric.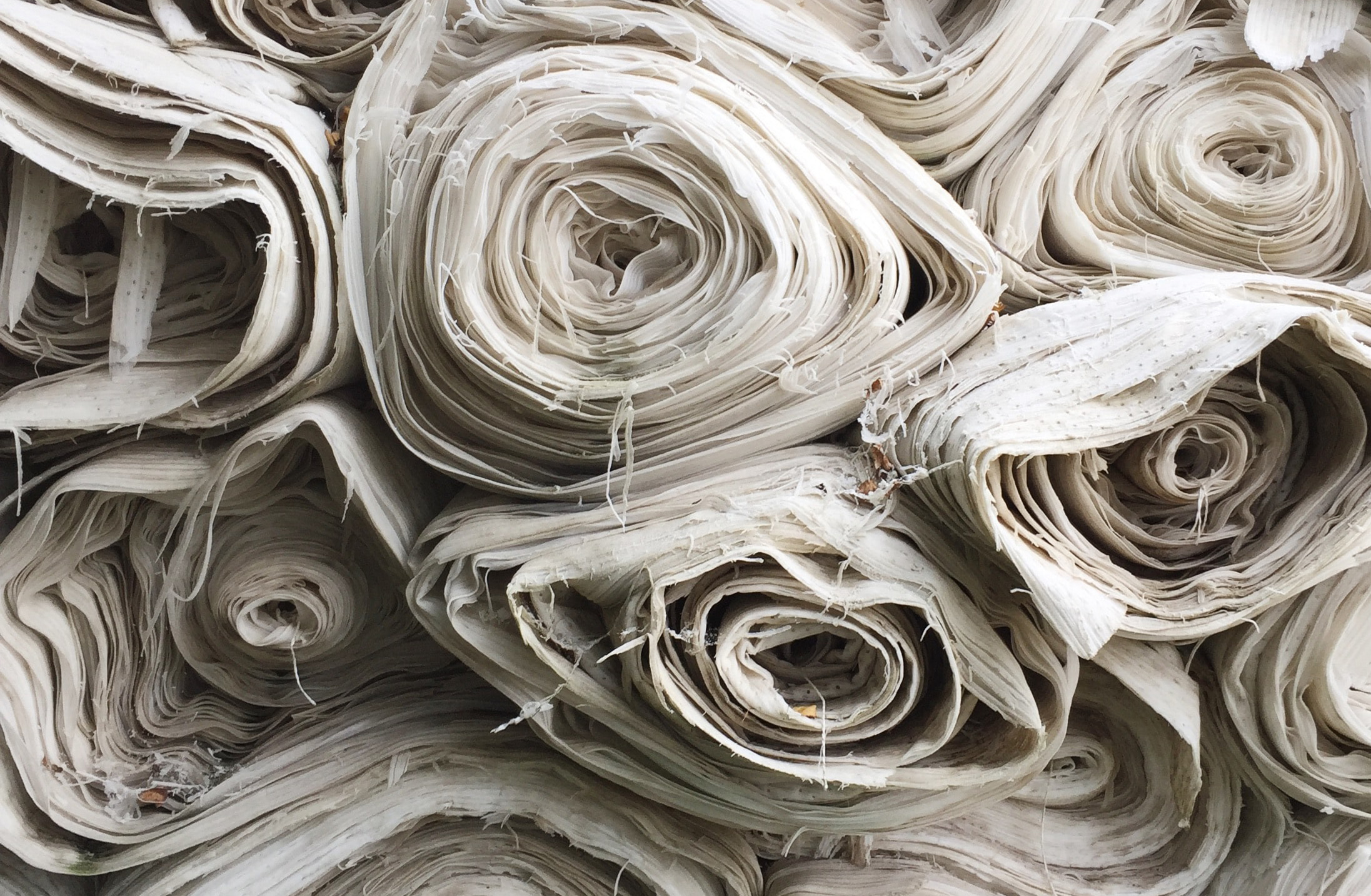 This concludes our initial dive into the important details of the print on demand fabric world! If you'd like more information, you can also check out our help section on printing fabric by the meter. If I missed anything, either email our customer care department, or leave your question down below! I hope you do take the time to set up fabrics on your online store since the synergy that comes from shared creation is a wonderful thing :) Encourage your customers to post and share pics of their projects and you'll find out just how rewarding the world of fabric creators can be!

Glossary of fabric terms
Width- The distance across the fabric from finished edge (selvedge) to finished edge.
Selvedge- The edge of the fabric that has been machine finished to prevent fraying.
Grain- The straight grain runs parallel to the selvedge and the cross grain runs perpendicular. Grain is important during the cutting process so all pattern pieces respect the same grain.
Weight- The heaviness of a fabric. It is usually measured as the weight of 1 square meter of fabric.
Fibers- The individual strands that make up the fabric. Fibers can be singular (like polyester) or can be composed of many smaller fibers (like cotton).
Weave/Woven- How the fibers are intertwined to form the fabric surface. Woven fabrics consist of 2 sets of fibers running perpendicular to each other.
Drape- How well a fabric hangs. A structured fabric will conform less to the body than a fabric that drapes well like silk.
Knit- A fabric structure that allows for stretchiness. Knit fabrics are composed of loops and are generally made on a circular loom.