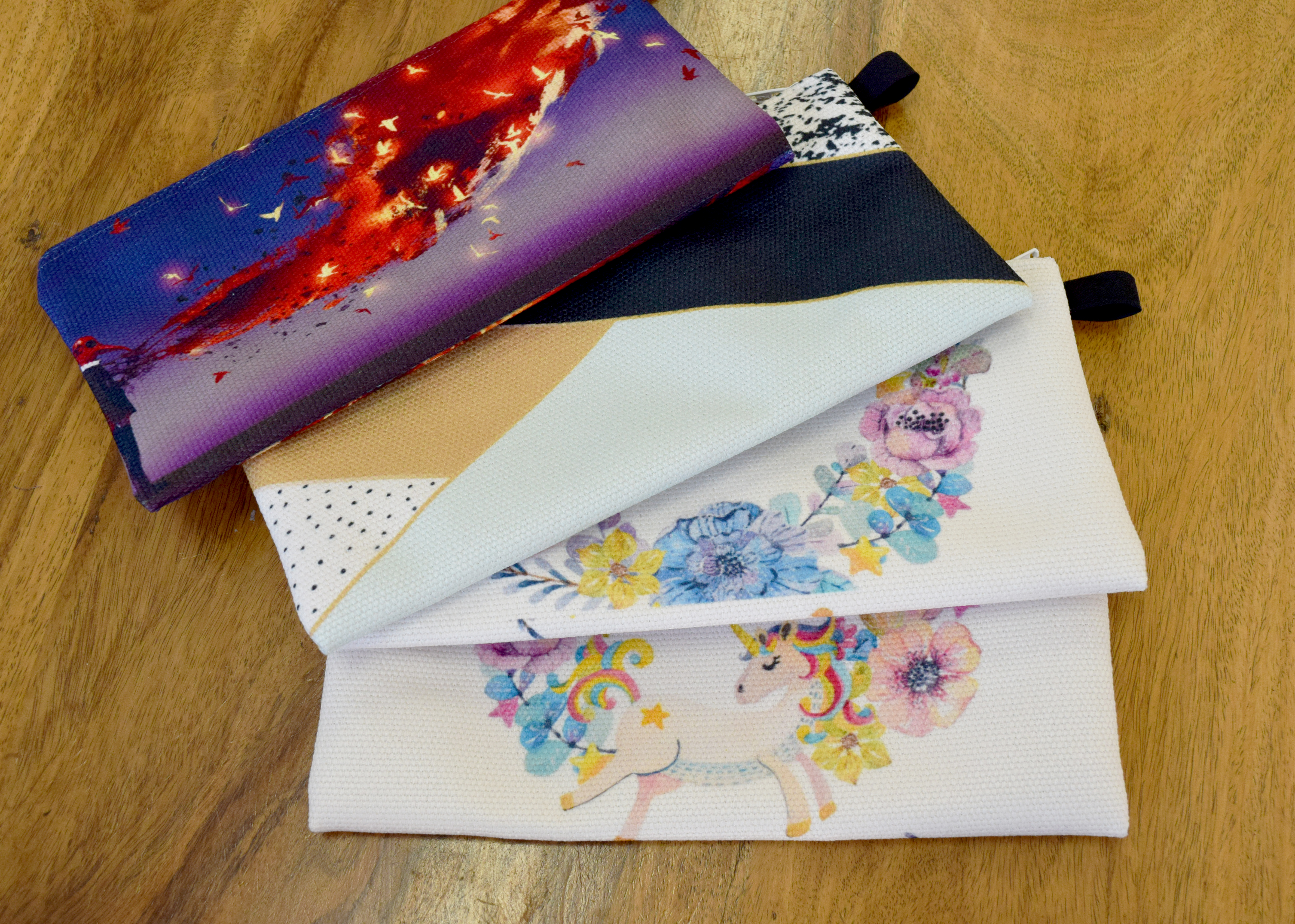 We're changing the way we make our pencil cases.
Important! The switch is happening on Feb 15th at noon, EST! All pencil cases ordered before this time will be made with twill and lining. So if you would like to stock up on pencil cases made this way, please do so before Feb 15th!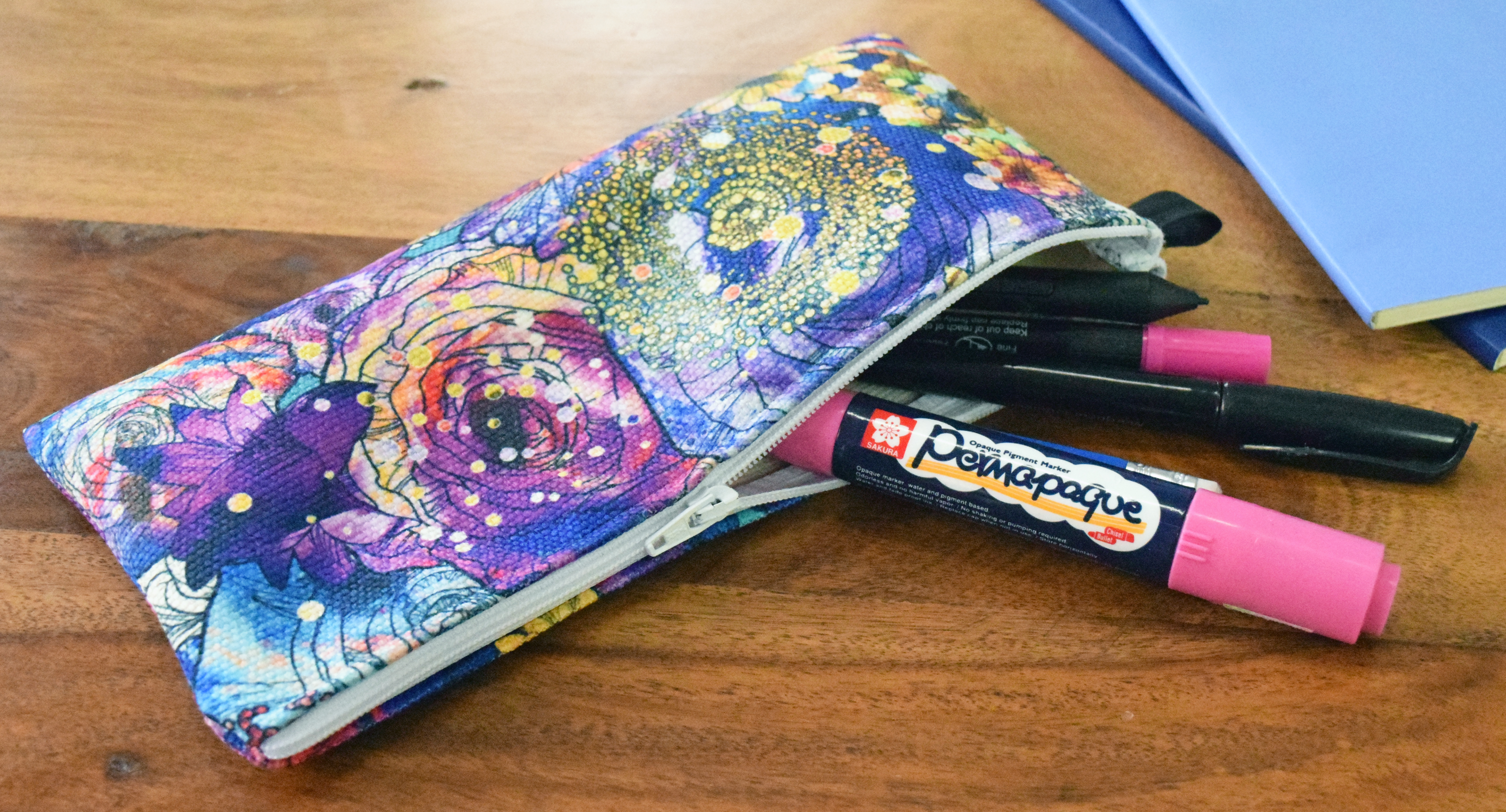 At Art of Where we take customer feedback seriously, and after talking with many artists we've made changes to our pencil case design that we're sure you're going to love! No need to panic about your existing designs, we will be converting them to our new template for you!
One Layer of Canvas
We're going from two layers of fabric to one layer of our poly-canvas. It's the same gorgeous, textured fabric we use for our pillow cases! Having one layer of fabric makes the pencil case slightly larger, more uniformly sized, lighter and more flexible. It'll be easier to fish out your favourite highlighter or make-up brush!
New fabric up close: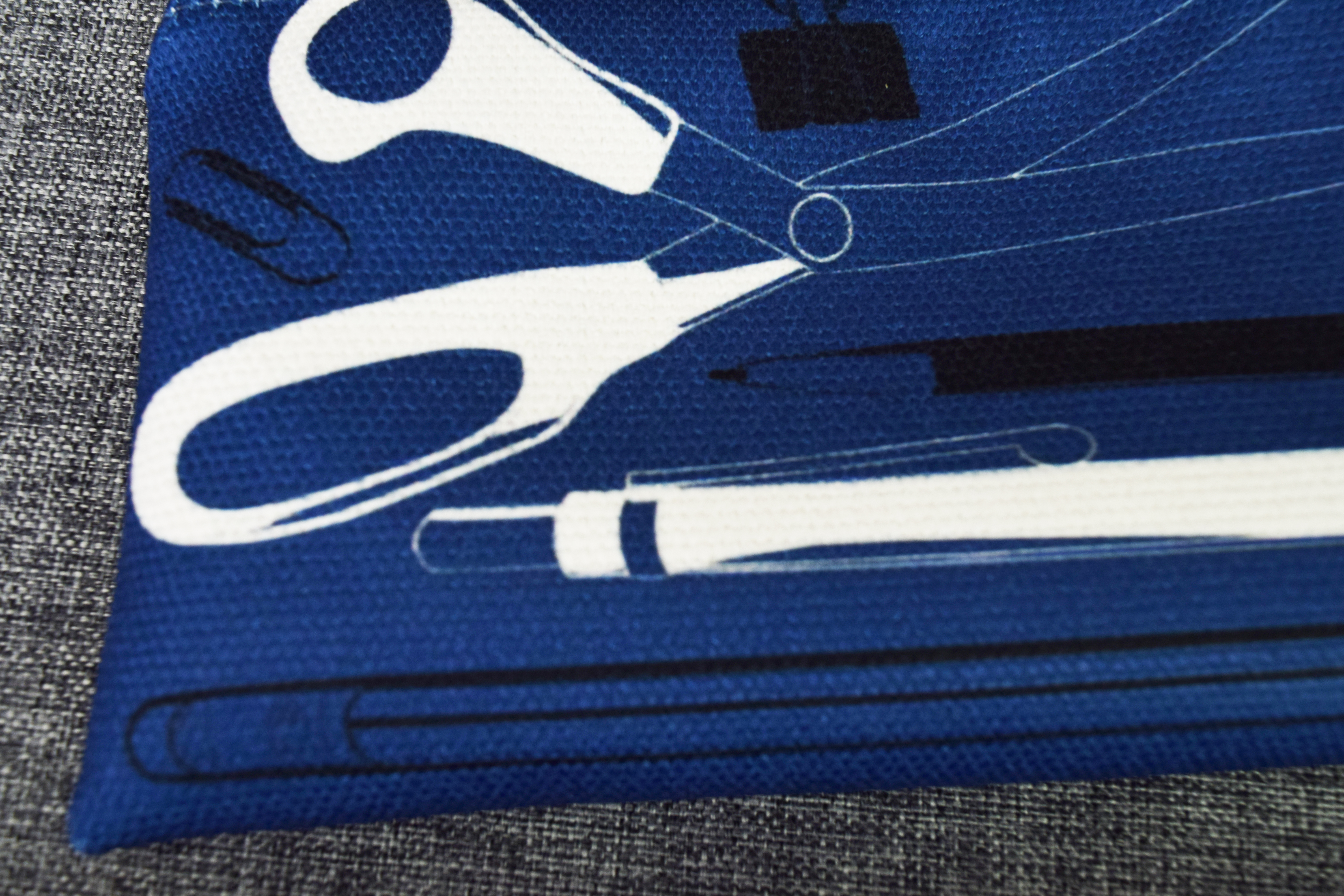 No Bottom Seam
We've changed up our pattern so there is no longer a bottom seam. This means that the two curves caused by the bottom seam will no longer affect your image. Your art will really show in full!
New pencil case on top, old on the bottom: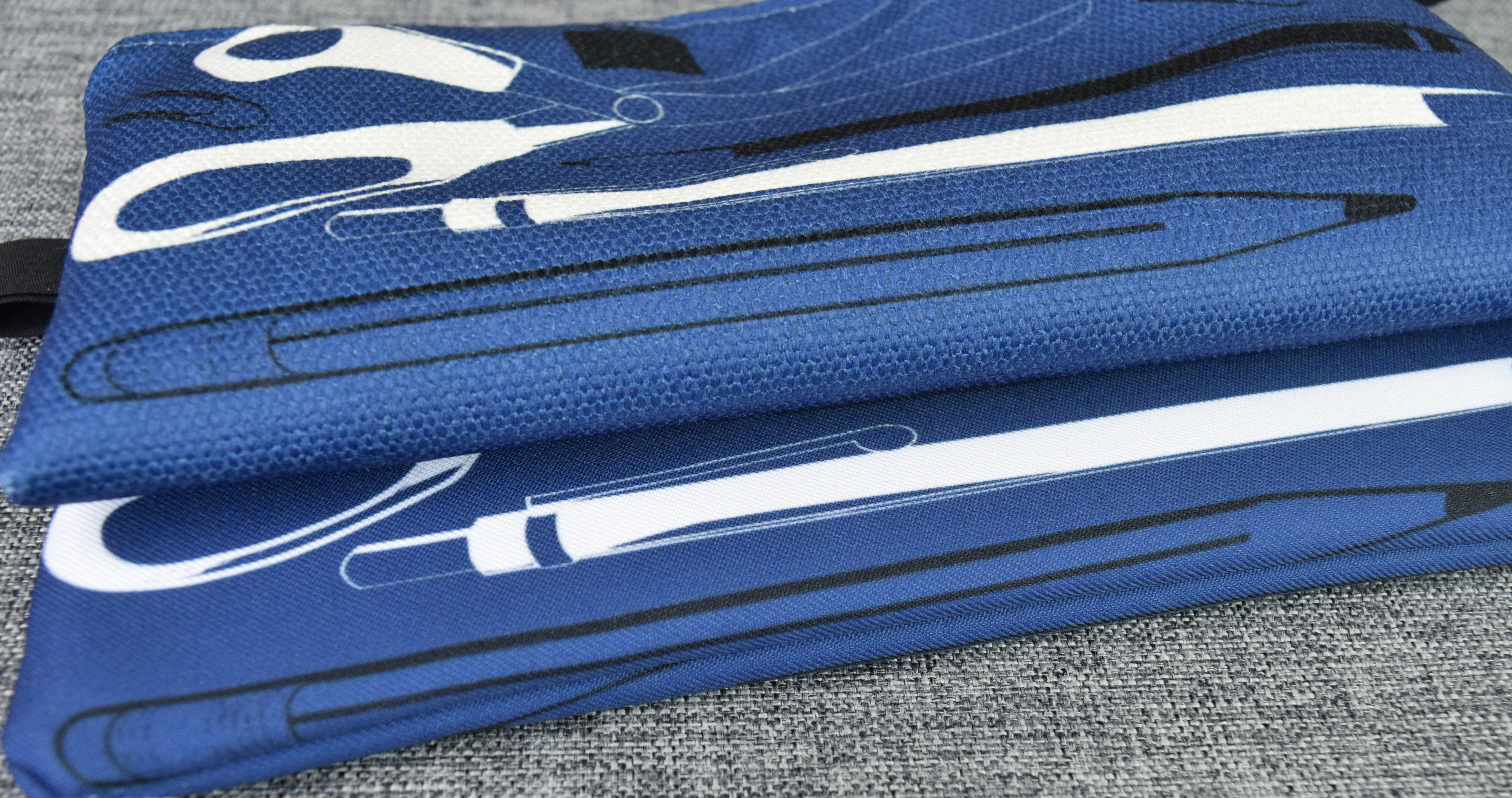 Inside of the new pencil case: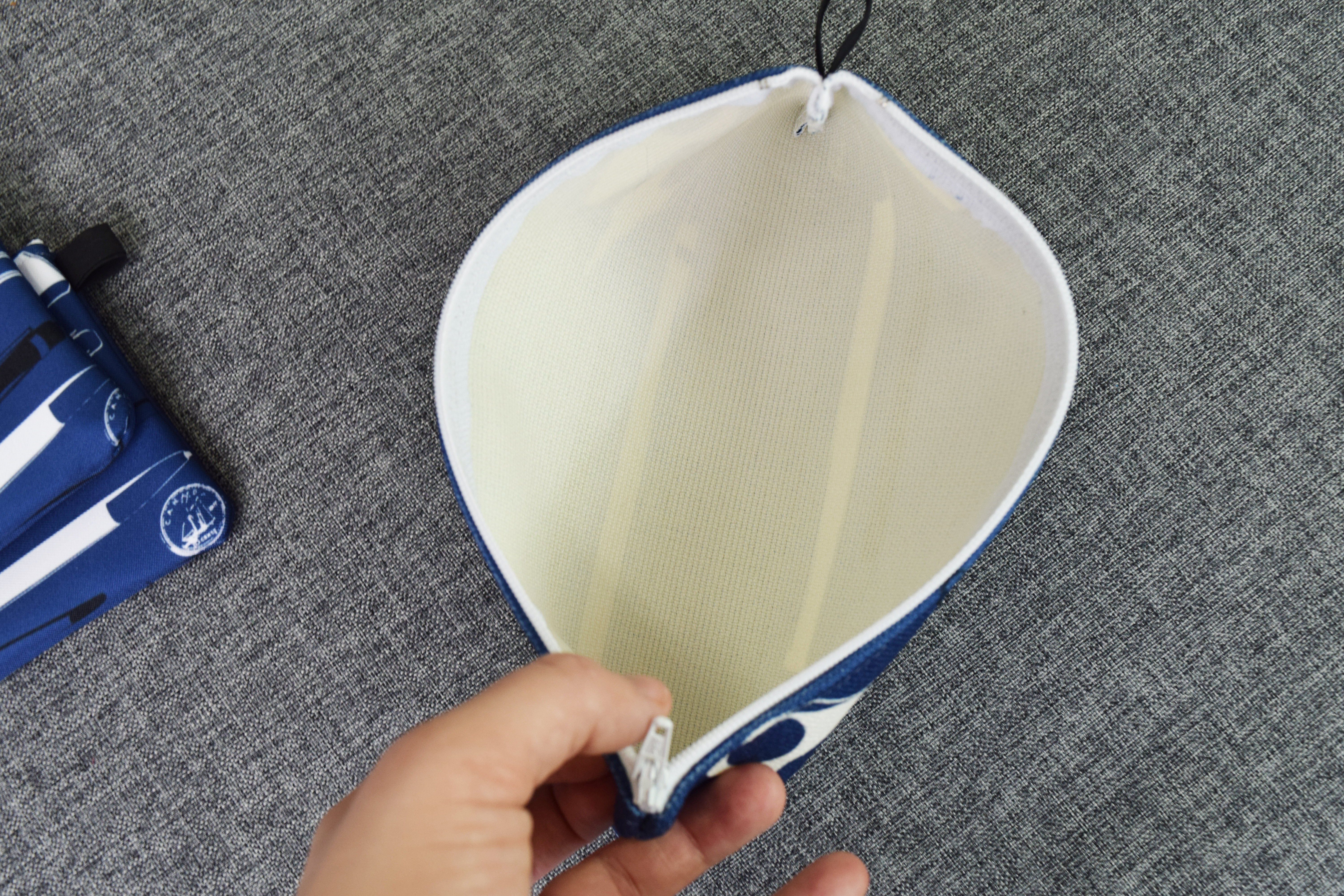 Artwork on the front and back meets at the bottom giving the illusion of a seam.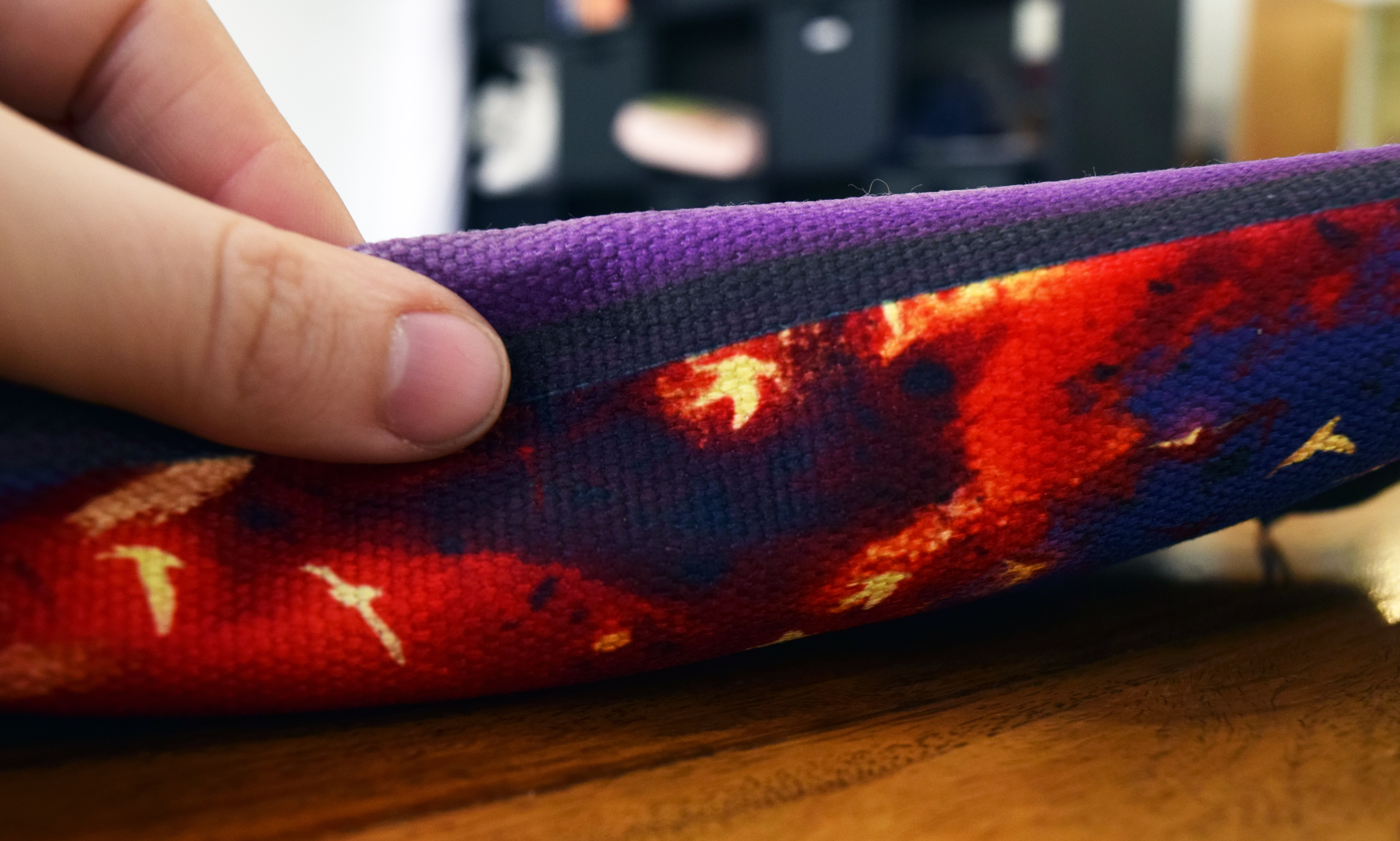 Washable
Our poly-canvas is washable. No worry of shrinking like with a lining fabric! If your case gets a bit dirty, no worries! Pop it in a cold wash and then dry flat. Since it's only one layer of fabric, it will be dry in no time!
Zipper and Tab
If it ain't broke, don't fix it! The YKK zipper and the black side tab remain the same.
New pencil case on the bottom, old on top: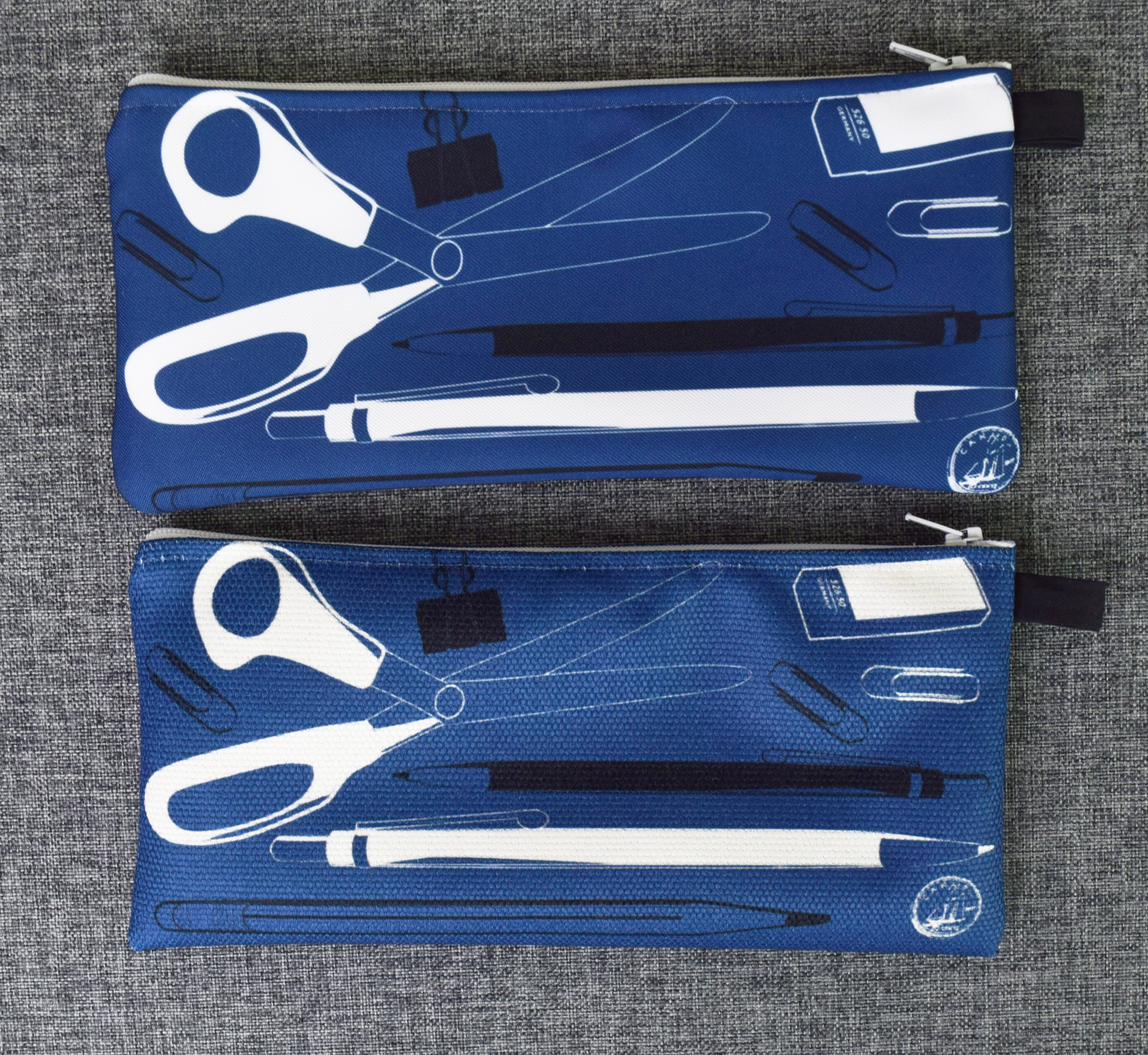 Update your online listings!
It's going to be super important that you update product listings on your online store with descriptions of the new pencil cases so your customers are making well informed purchases. No need to worry about changing your pricing! Our improved pencil case costs the same.
Here's a description you can copy and paste to update your listing:
Features:
-Vibrant printed canvas: single layer 100% polyester textured canvas withstands everyday use while looking great
-YKK Zipper: Finished with a white YKK zipper
-Fabric loop at the side. Functional and decorative! Add a keychain or charm easily on the side.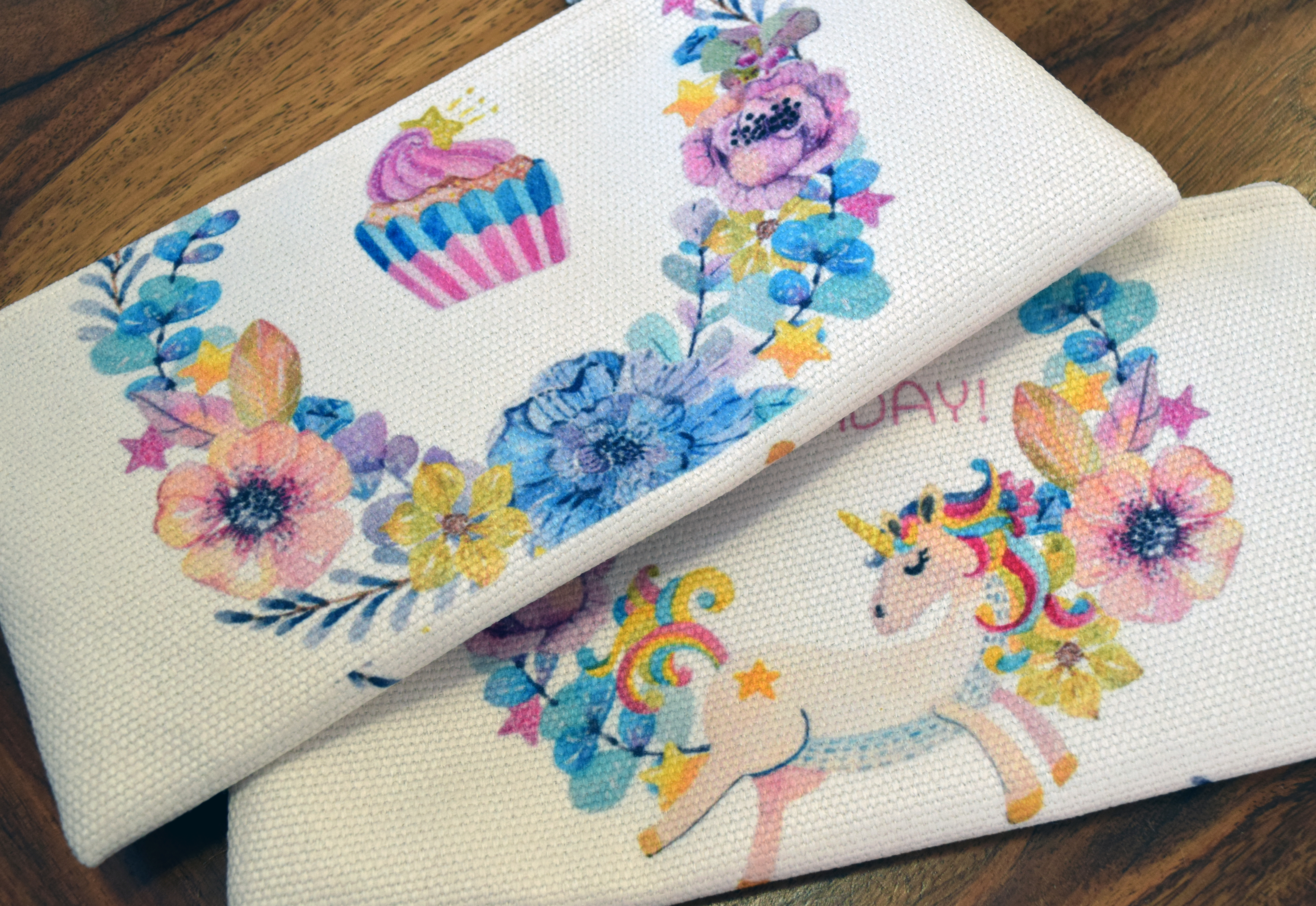 New Carry-all and Makeup Bags
Since we were redesigning an old favourite, we thought why not go one step further and offer some larger, more sophisticated zippered pouches? Our new zipper carry-all is perfect for carrying your bigger items, like your chargers and adapters while traveling. You can even add a wrist strap to convert it into a clutch for a night out! Our makeup bags take it one step further with inner pockets and more depth to help tote all your essentials.