Feature Collection Week 3: The Gallery Collection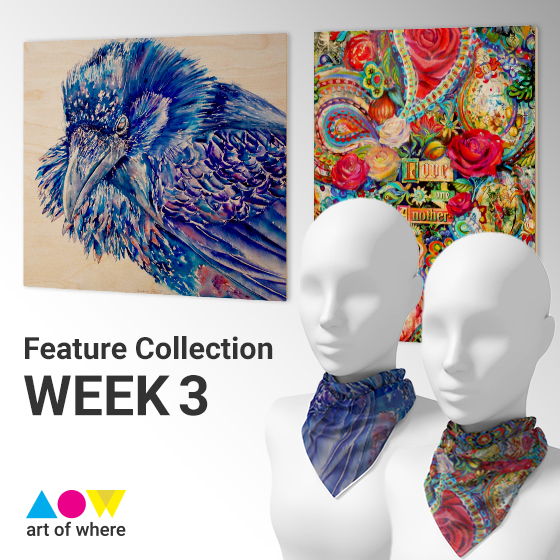 One of the wonderful things about working in the print on demand industry is seeing artwork in multiple mediums. This week we're featuring two pieces of artwork in two formats each, a wood print and a scarf. We're calling it our Gallery Collection since over the years we've had many requests to have prints and scarves ready for galleries, art shows and events. A huge benefit of print on demand services for artists is that you can have some amazing quality, lower cost items ready for your event. Those who want to support you but can't invest in your paintings or photographs just yet can still enjoy your work at home, as a scarf, or notebook or a card.
Love One Another by Atelier Baba Design
16 x 20 Wood Print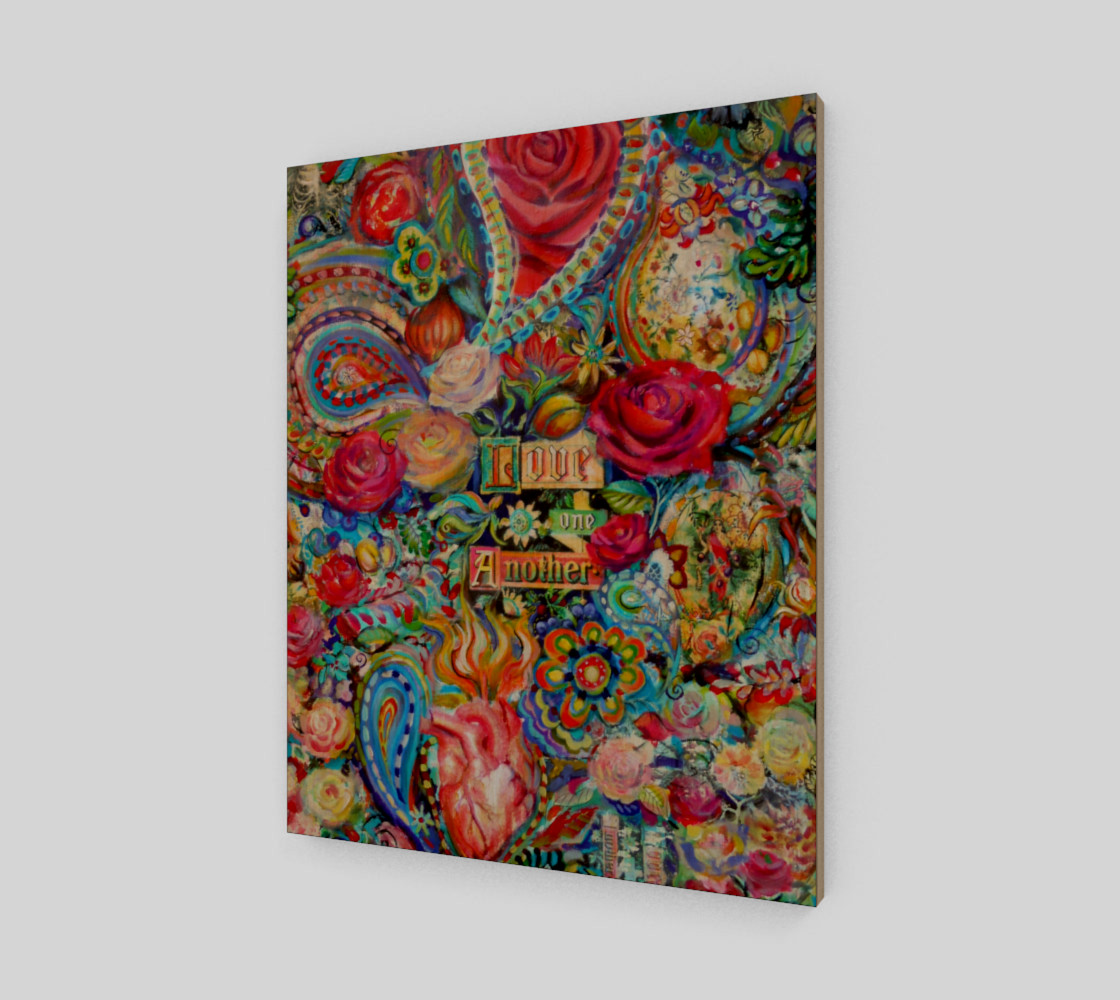 50 x 50 Scarf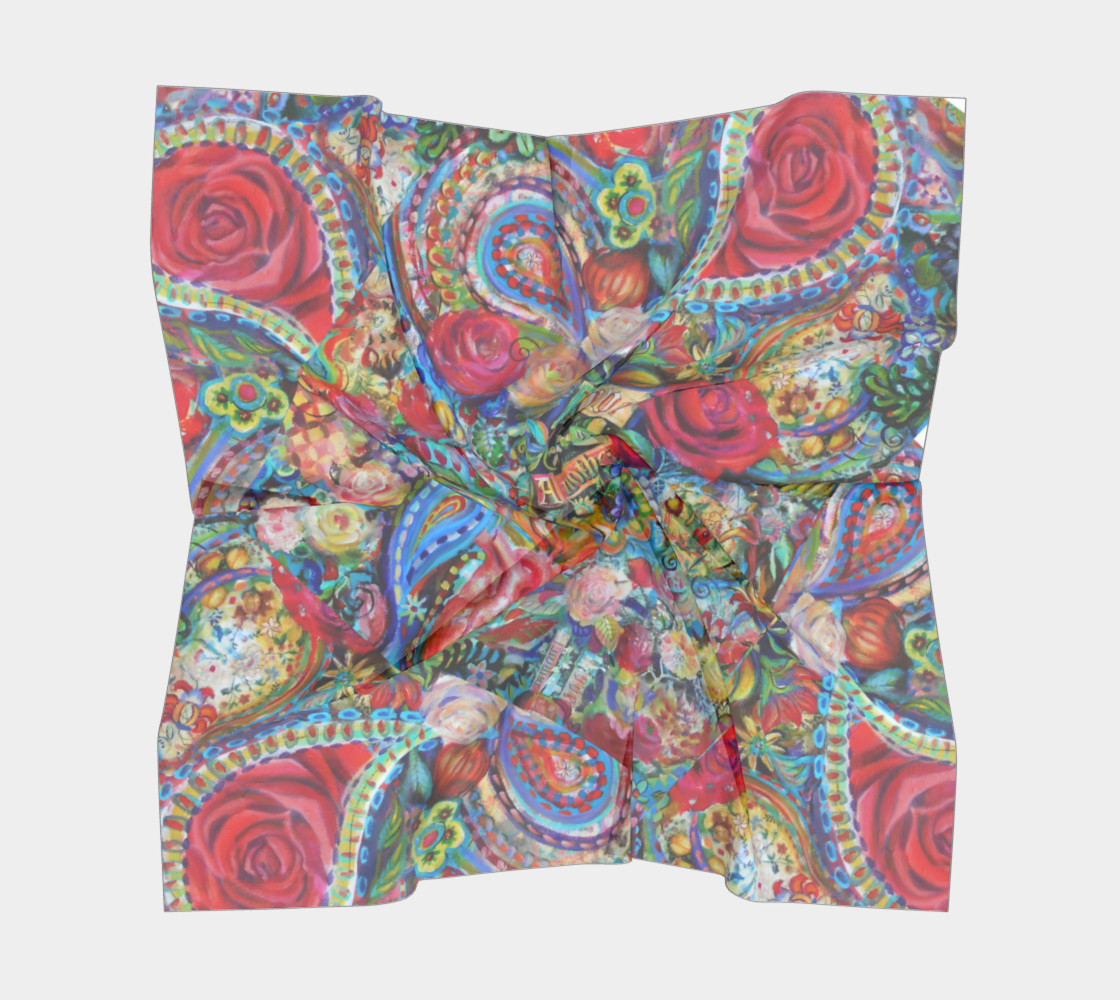 Nevermore the Raven by Amy Tigner
16 x 16 Wood Print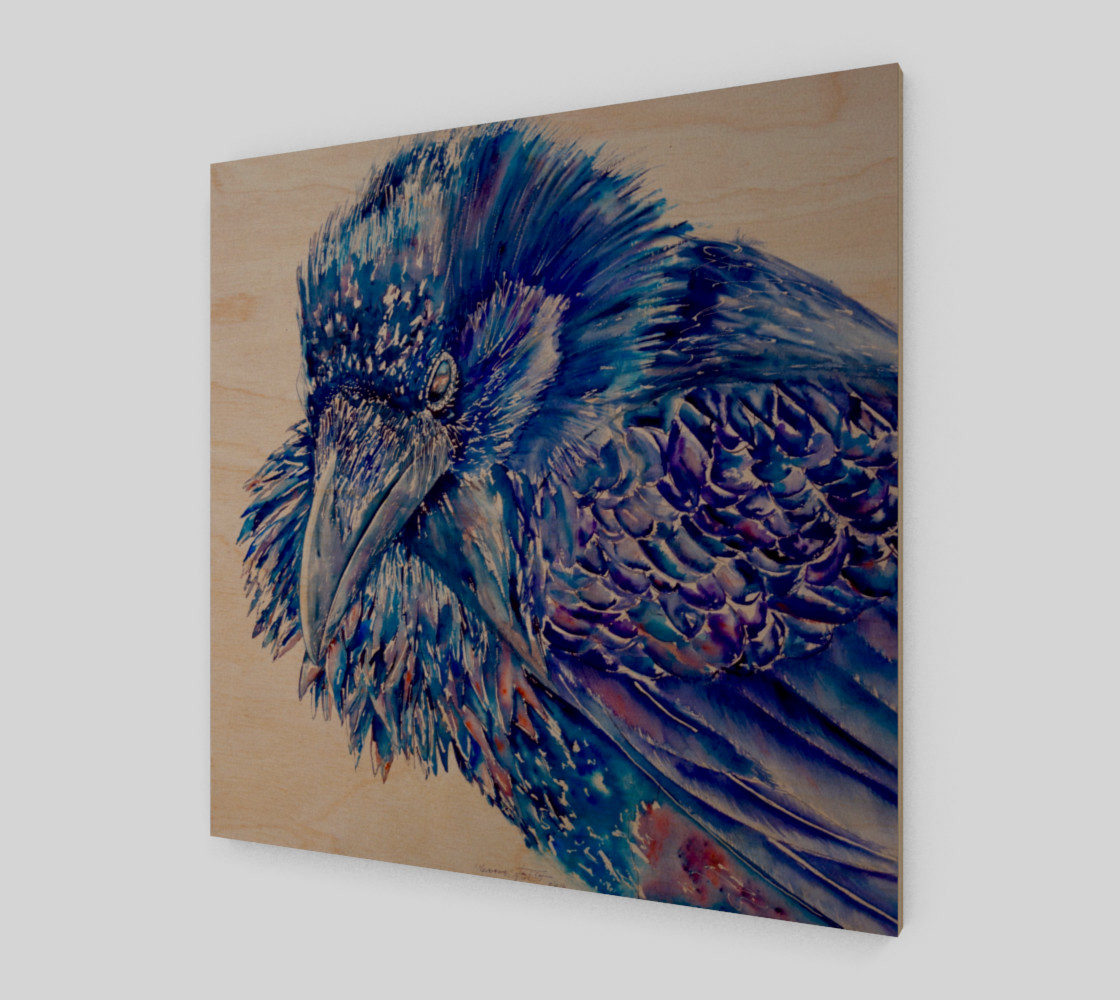 36 x 36 Scarf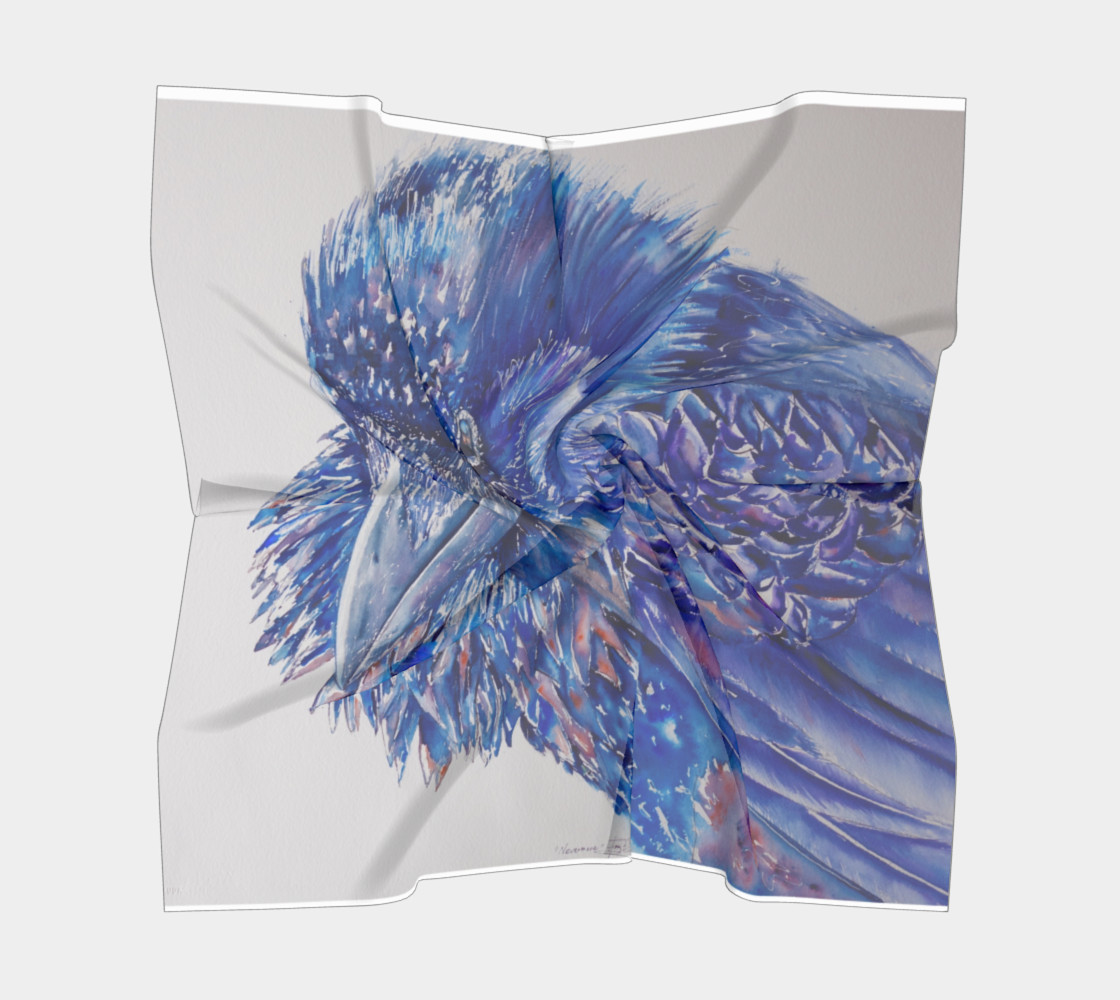 The Love One Another scarf will be printed on our matte crepe, and the Raven scarf will be printed on our satin charmeuse. To see these products in production and to learn how to win this giveaway, make sure to follow us on Facebook and Instagram. More details will be posted later in the week!
February 22 2018
Check out the wood prints for the giveaway being printed by the laser printer (AKA the spaceship)!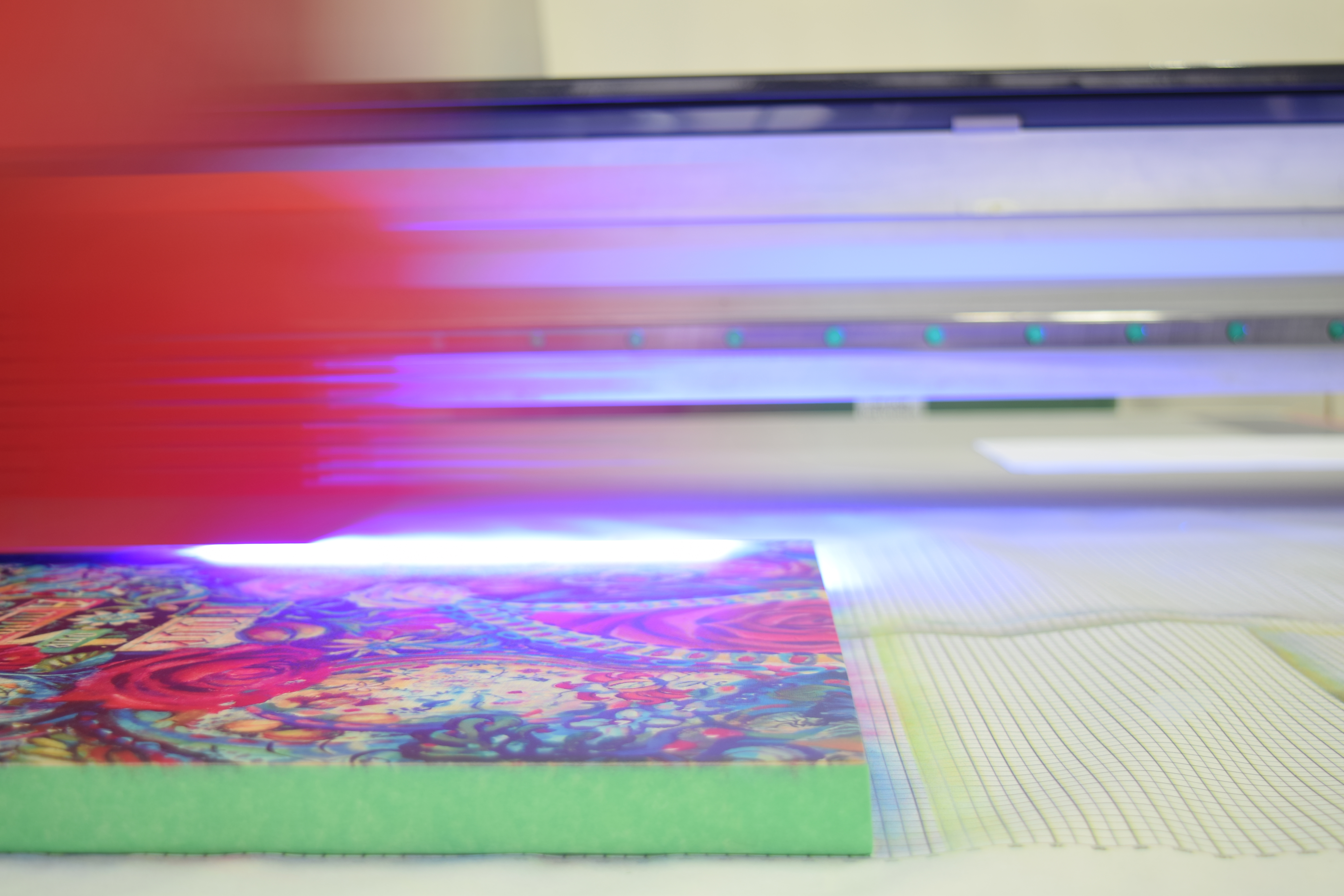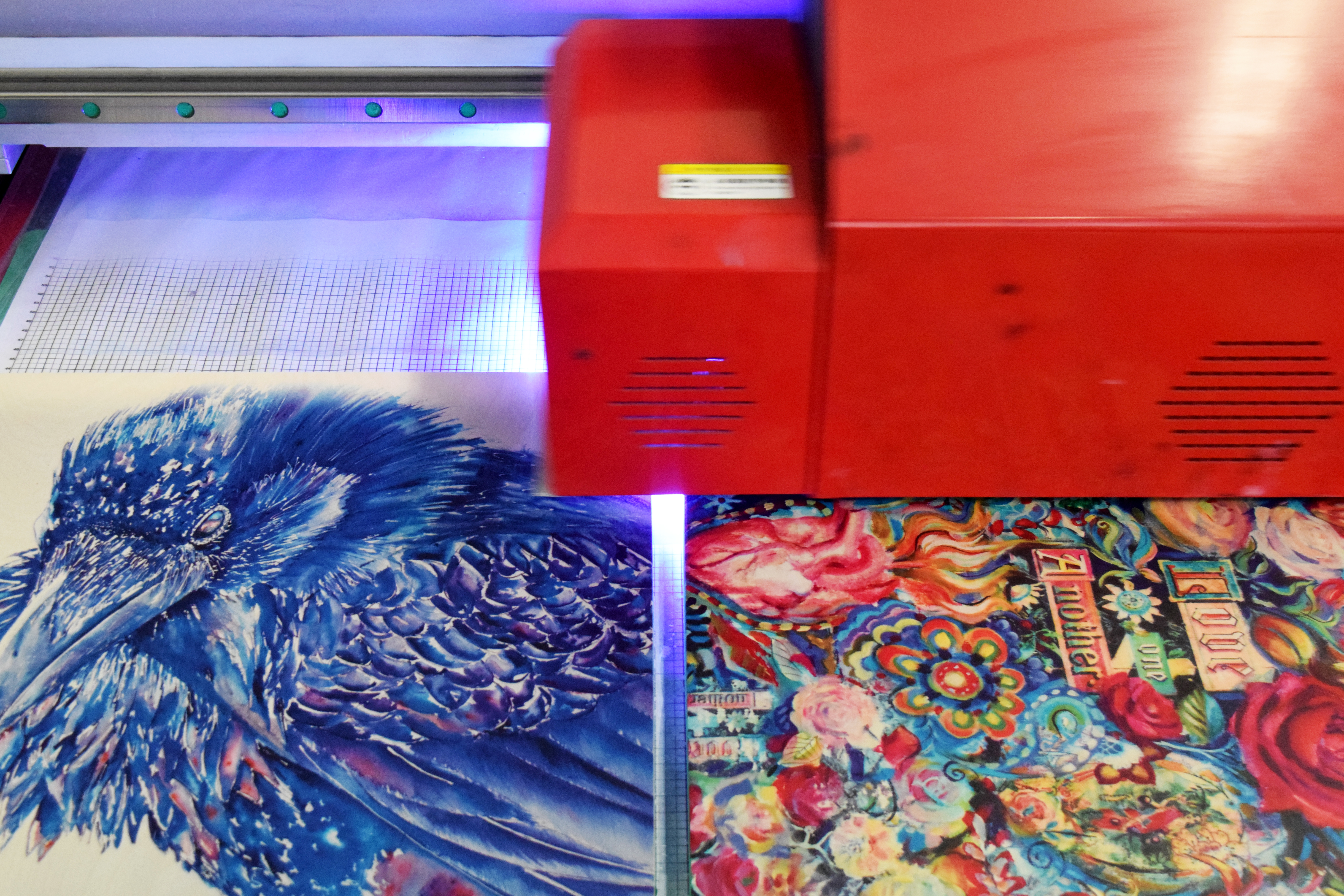 February 23, 2018
The wood prints and scarves turn out lovely! See for yourself!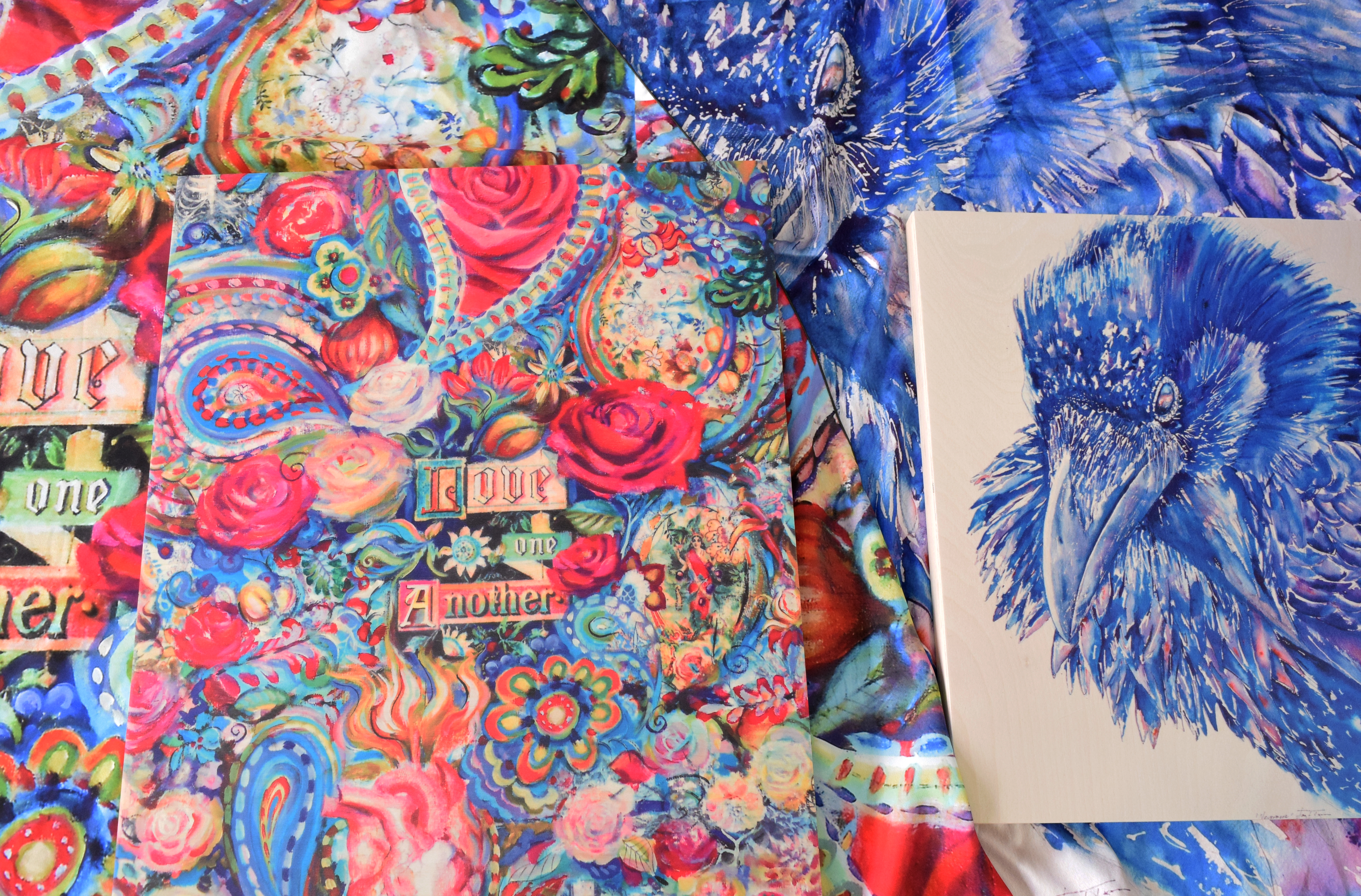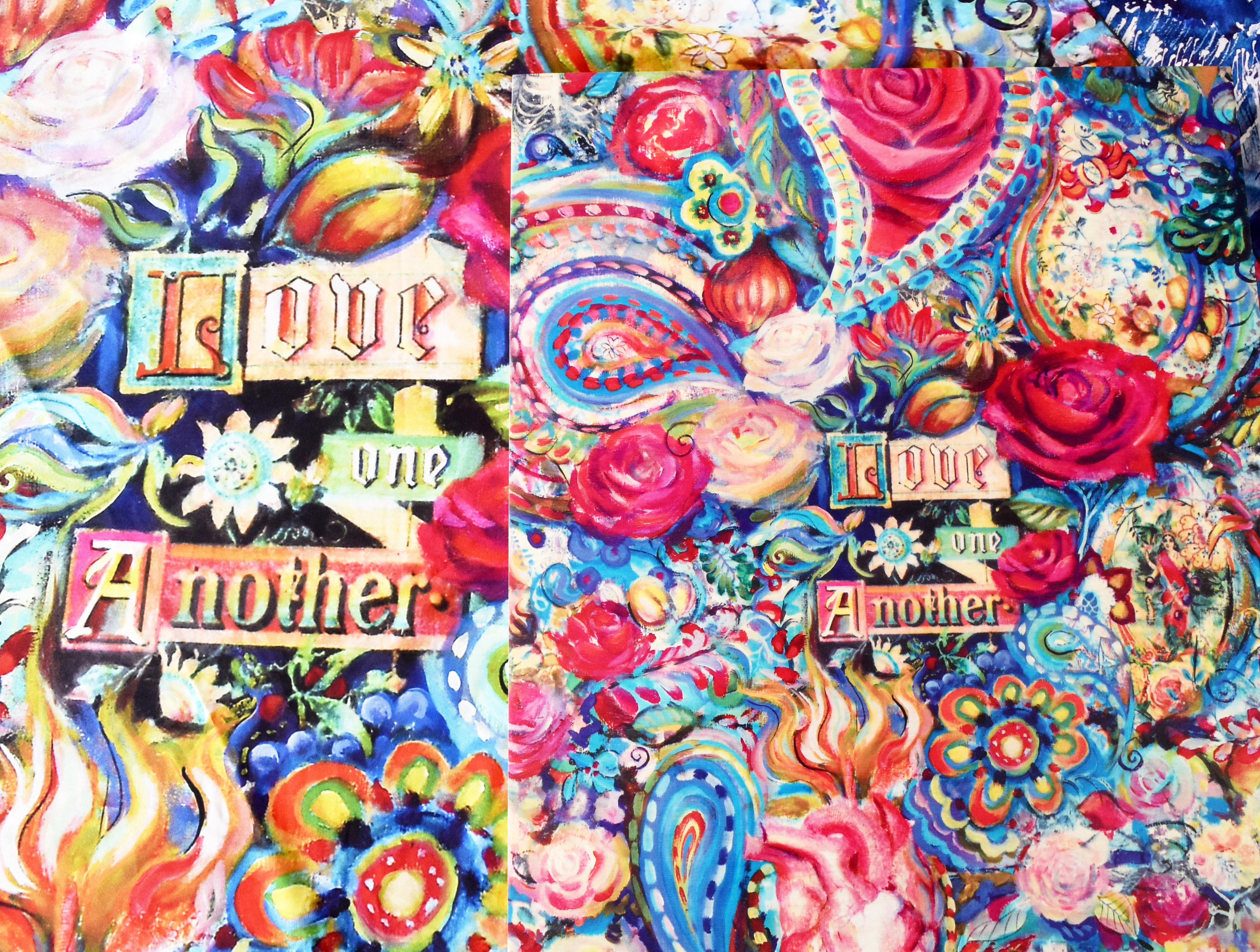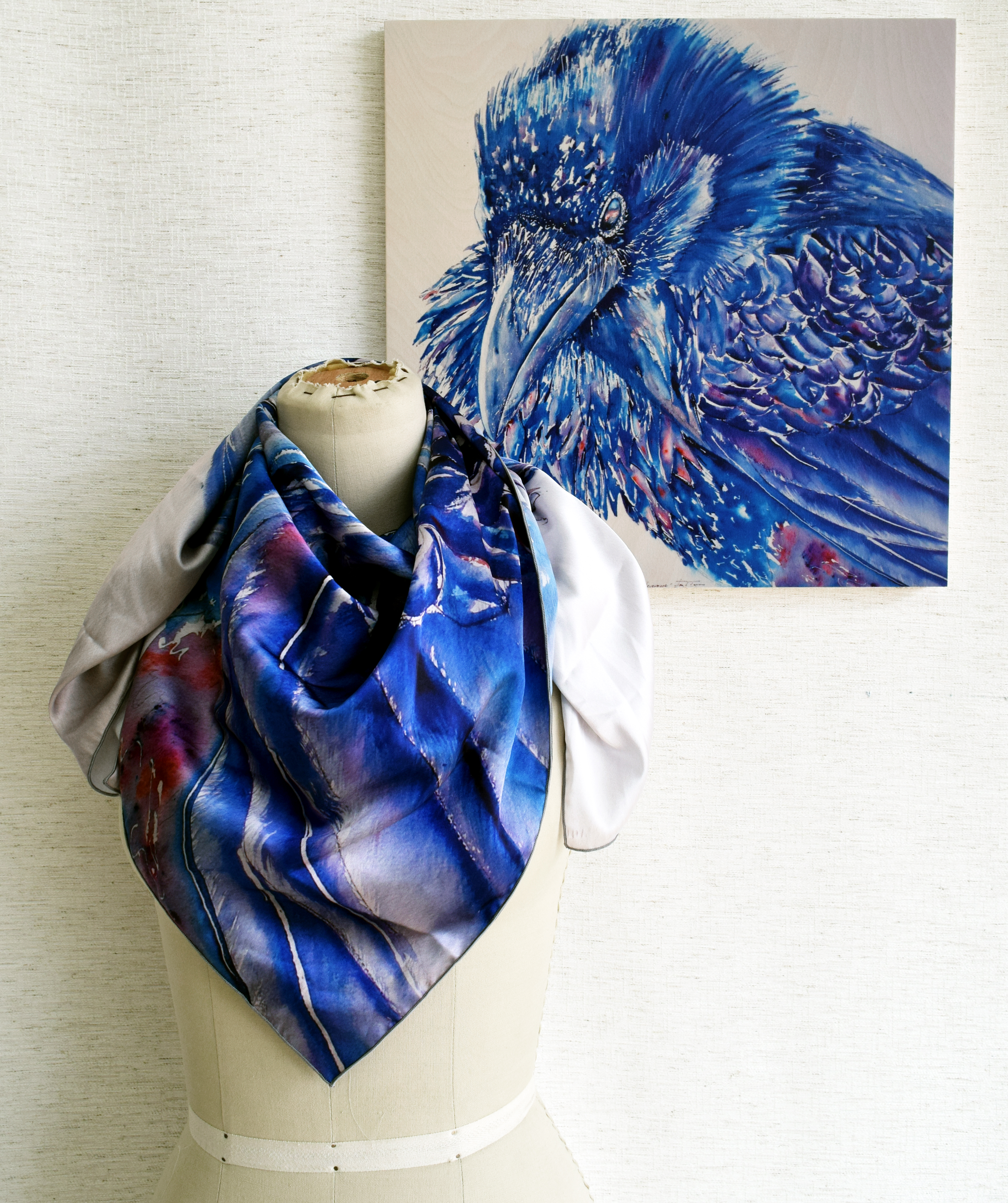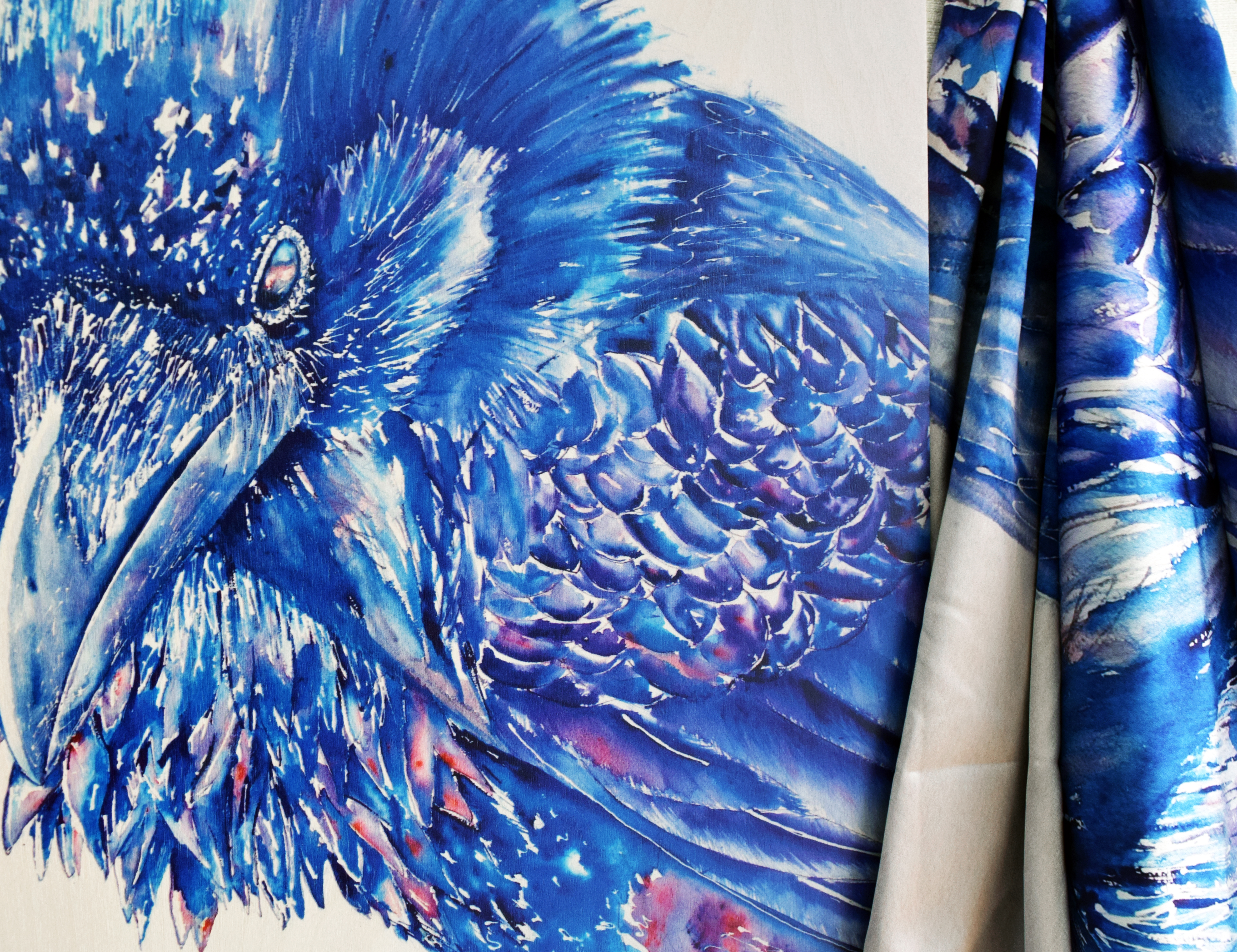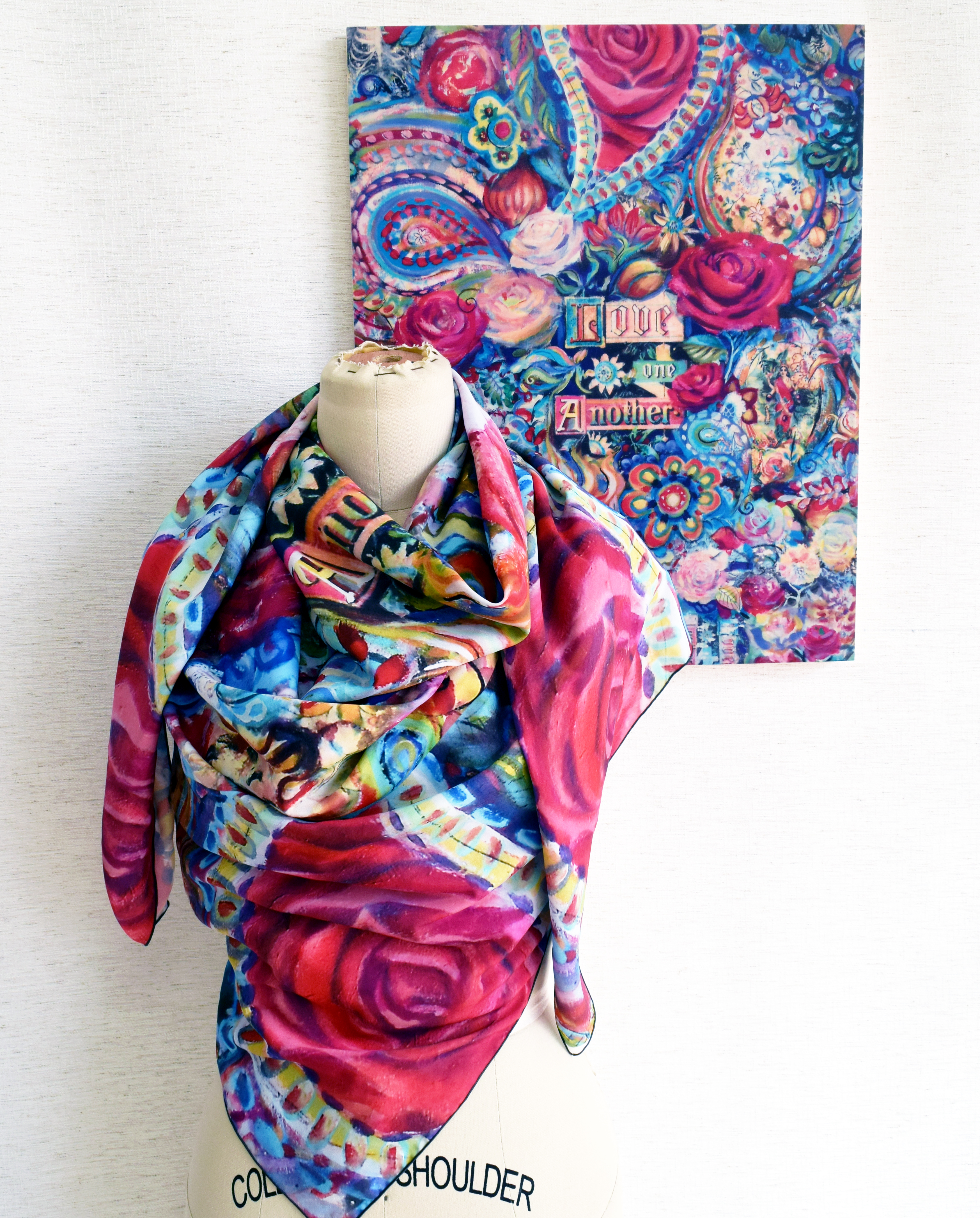 Who wouldn't want these pieces for your wall and for your wardrobe!
February 26, 2018
Congrats to the winner sweet_serenity.co from our instagram page! We're sending these lovely pieces your way. Thanks to everyone who entered and we'll have another themed collection giveaway up tomorrow!