All About the Pillow Cases!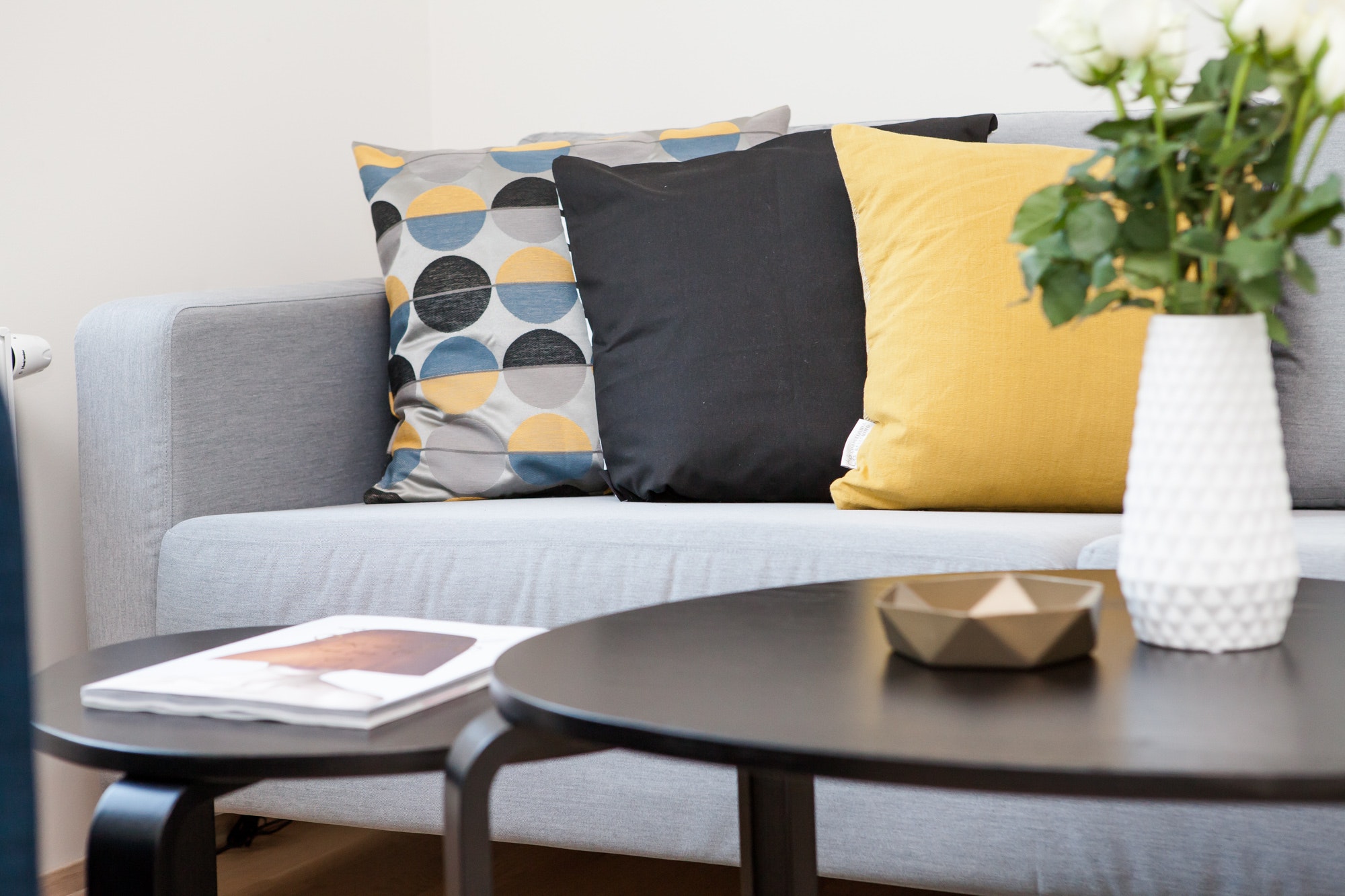 When you design your pillow case in the design lab, you only design the front. Once you've saved your design, you can order it in the fabric of your choice (poly-canvas or velveteen). You can also choose to order your pillow case double sided (same image front & back) or with the front side printed with your design, and the back a solid colour. There is a selection of colours for the back, specific to each fabric.
To make sure your design file is the right size, check out our design guidelines. For information about the fabrics, and the colours available for the back of your pillow check out the pillow case product page. Now let's see how we create a pillow case from start to finish!
In the Design Lab, select upload images: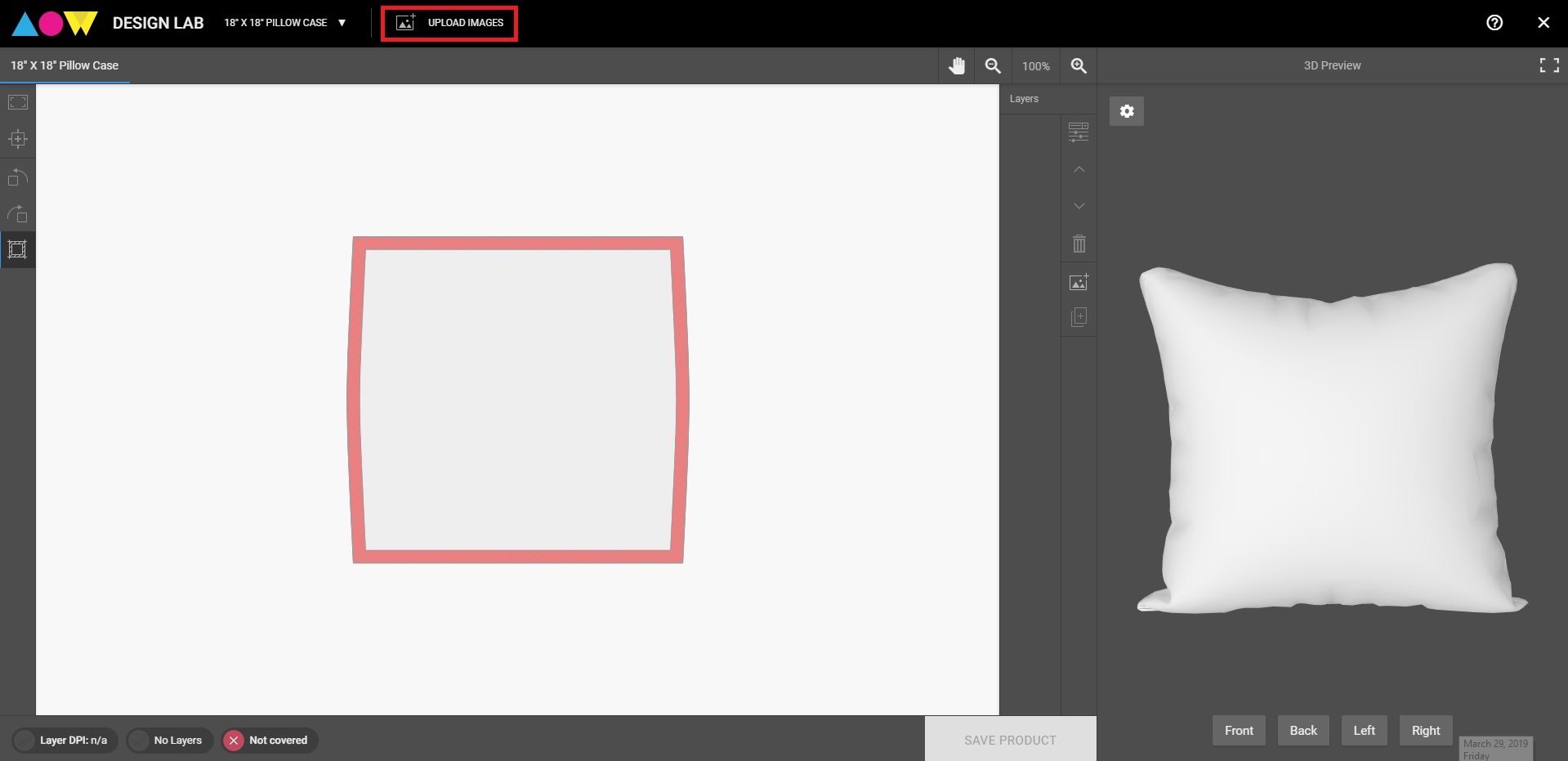 Choose the image from your files, click upload and then select the thumbnail to add the image to the template: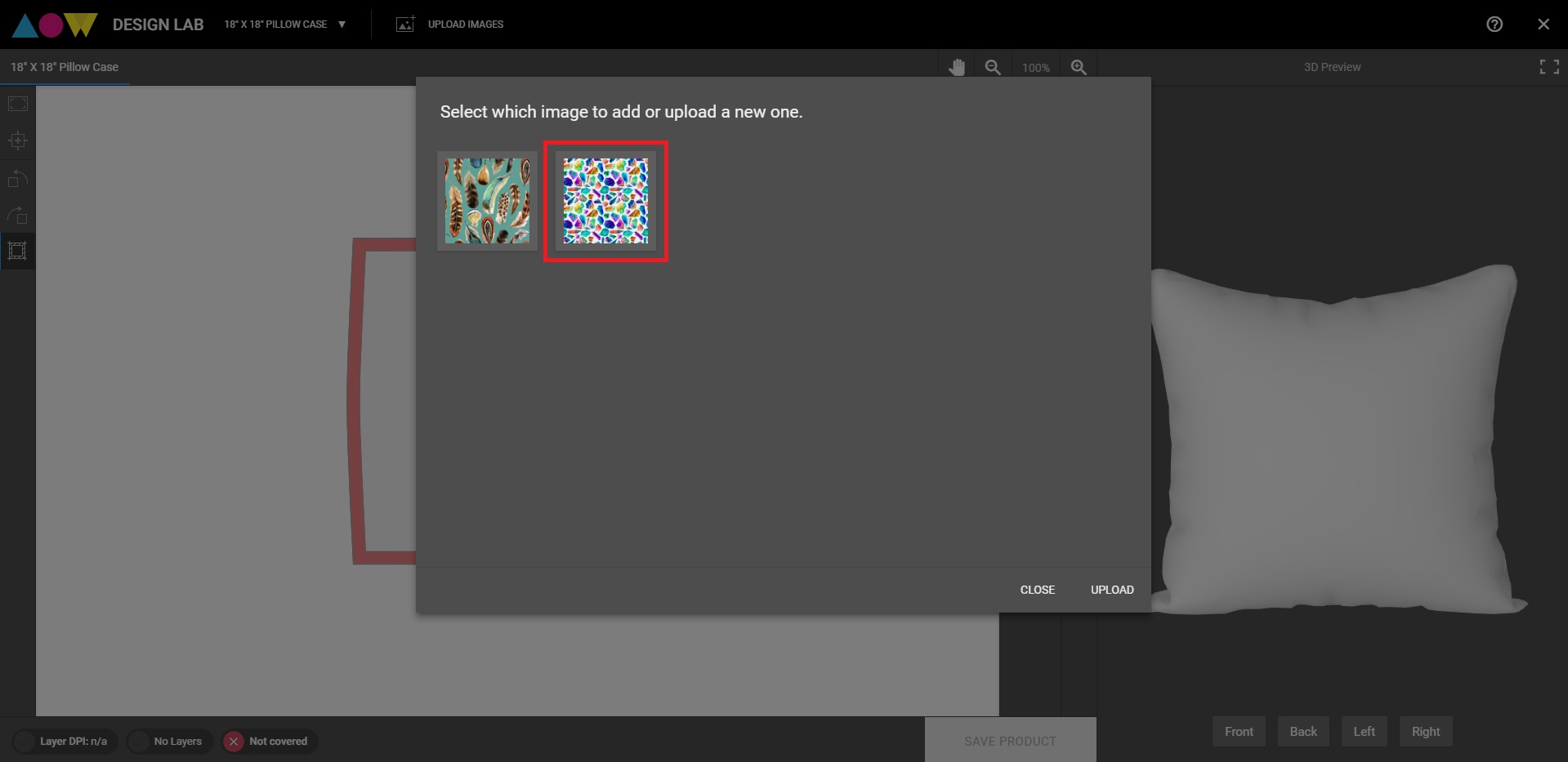 You'll notice that when you rotate the 3D image of the pillow, the back remains white, and there is no option to design the back. This is normal. Don't panic!
Make sure your pillow case template is covered, and your image meets the DPI requirements. If these conditions are not met, you won't be able to save your design.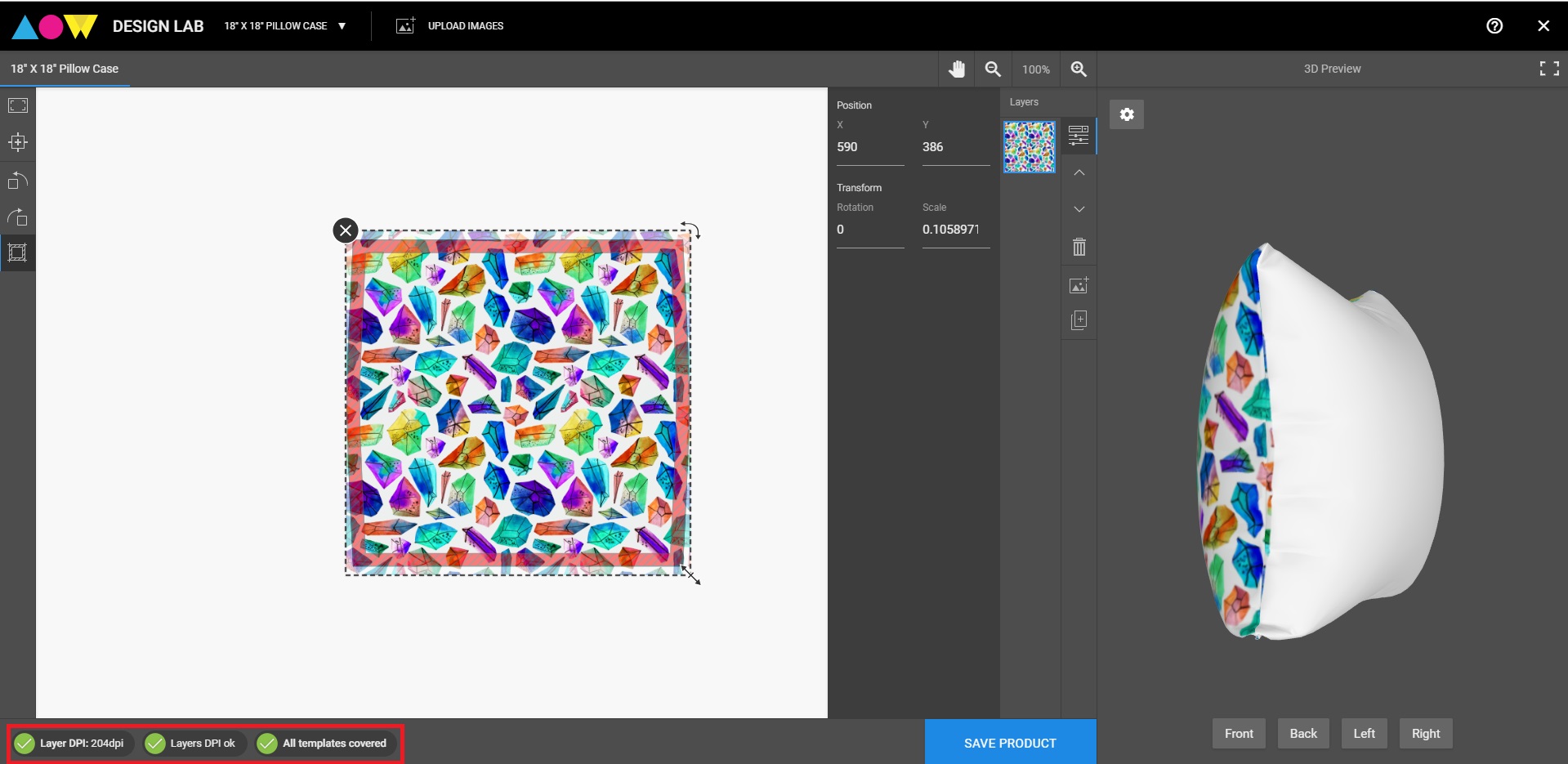 Click the blue save button, and name your product!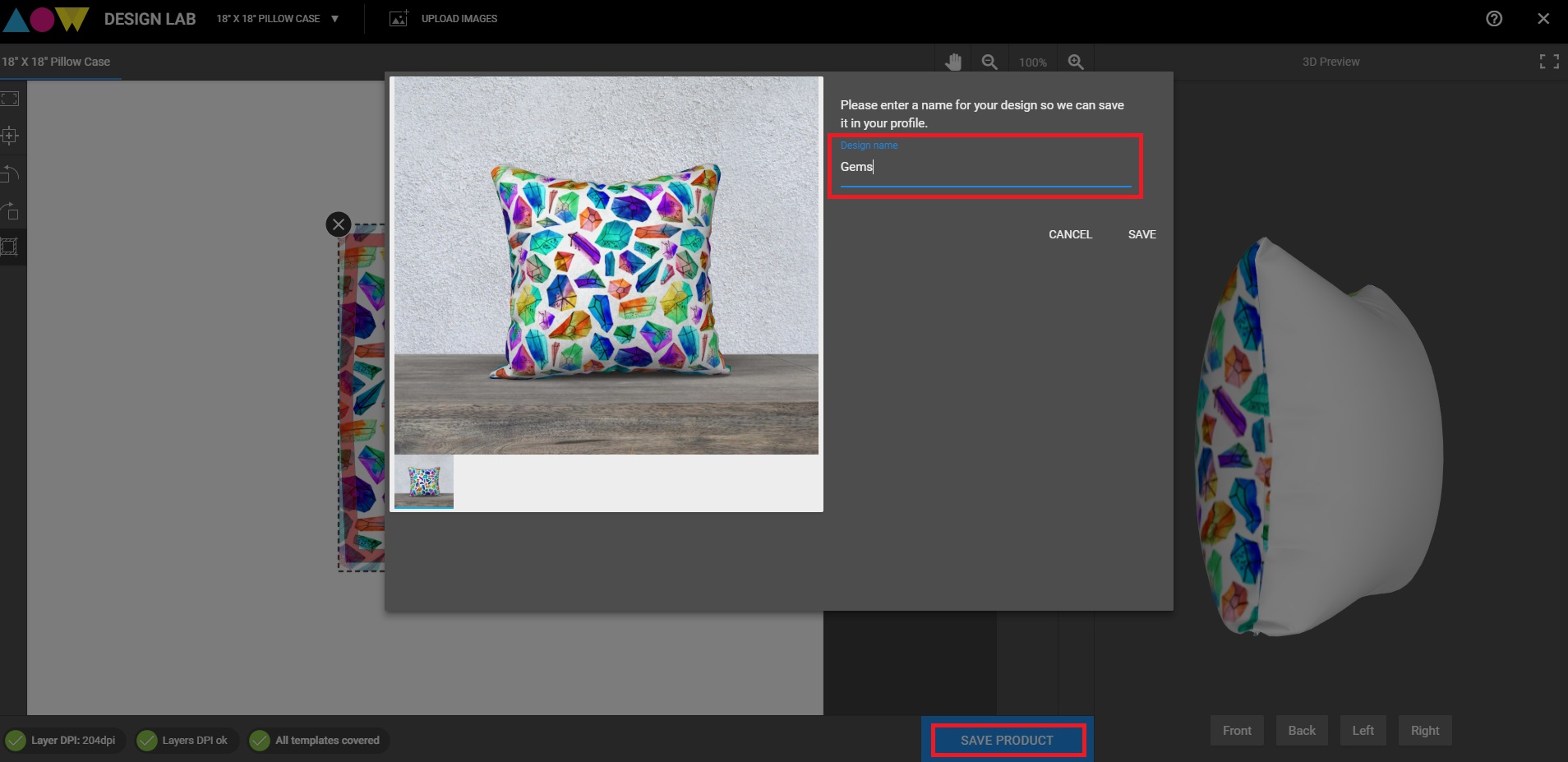 Now you can choose to order your pillow case: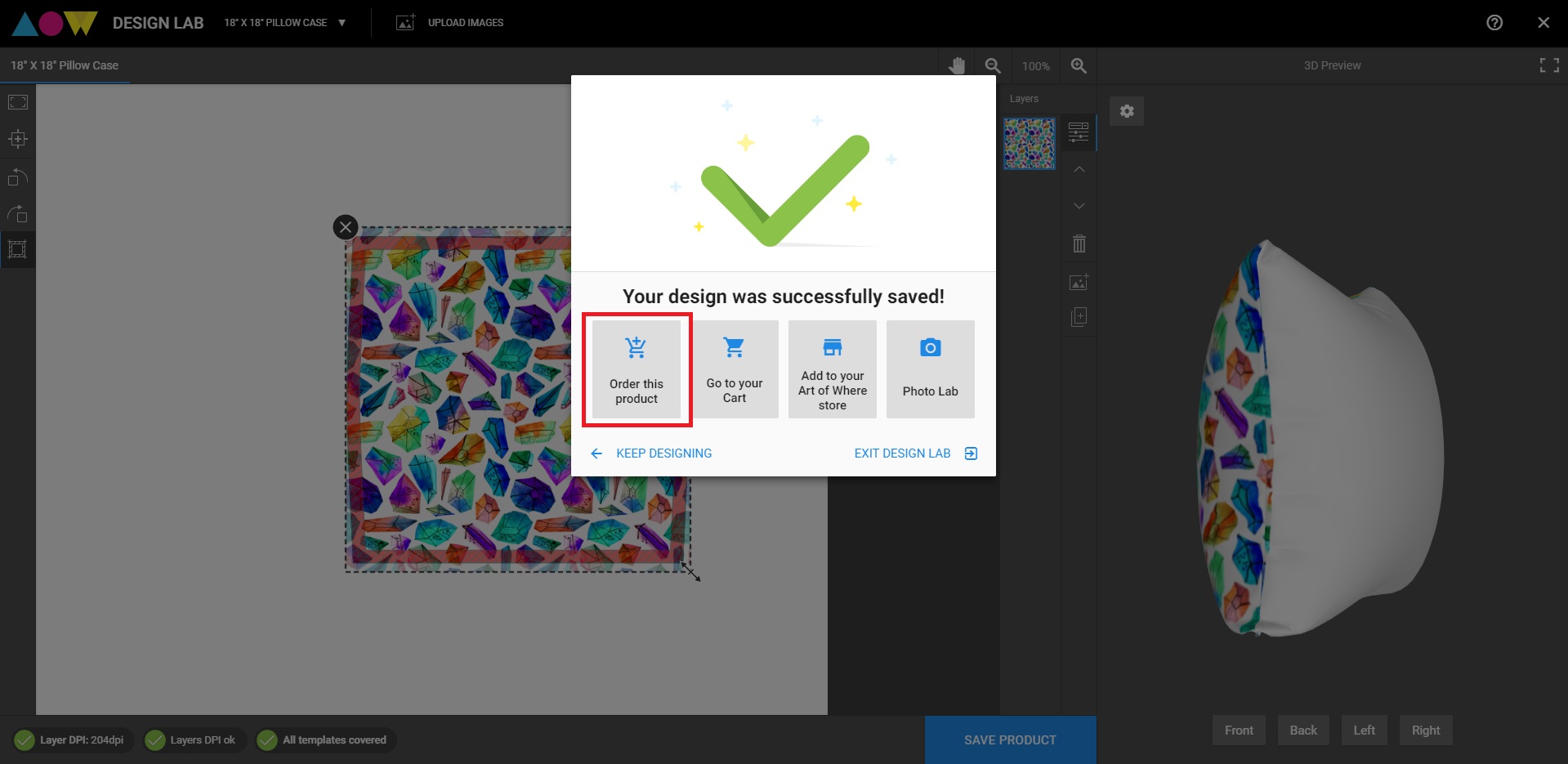 Once you have selected to order and have added the shipping address, you will choose the fabric you would like and what option you would like for the back.
Fabric options: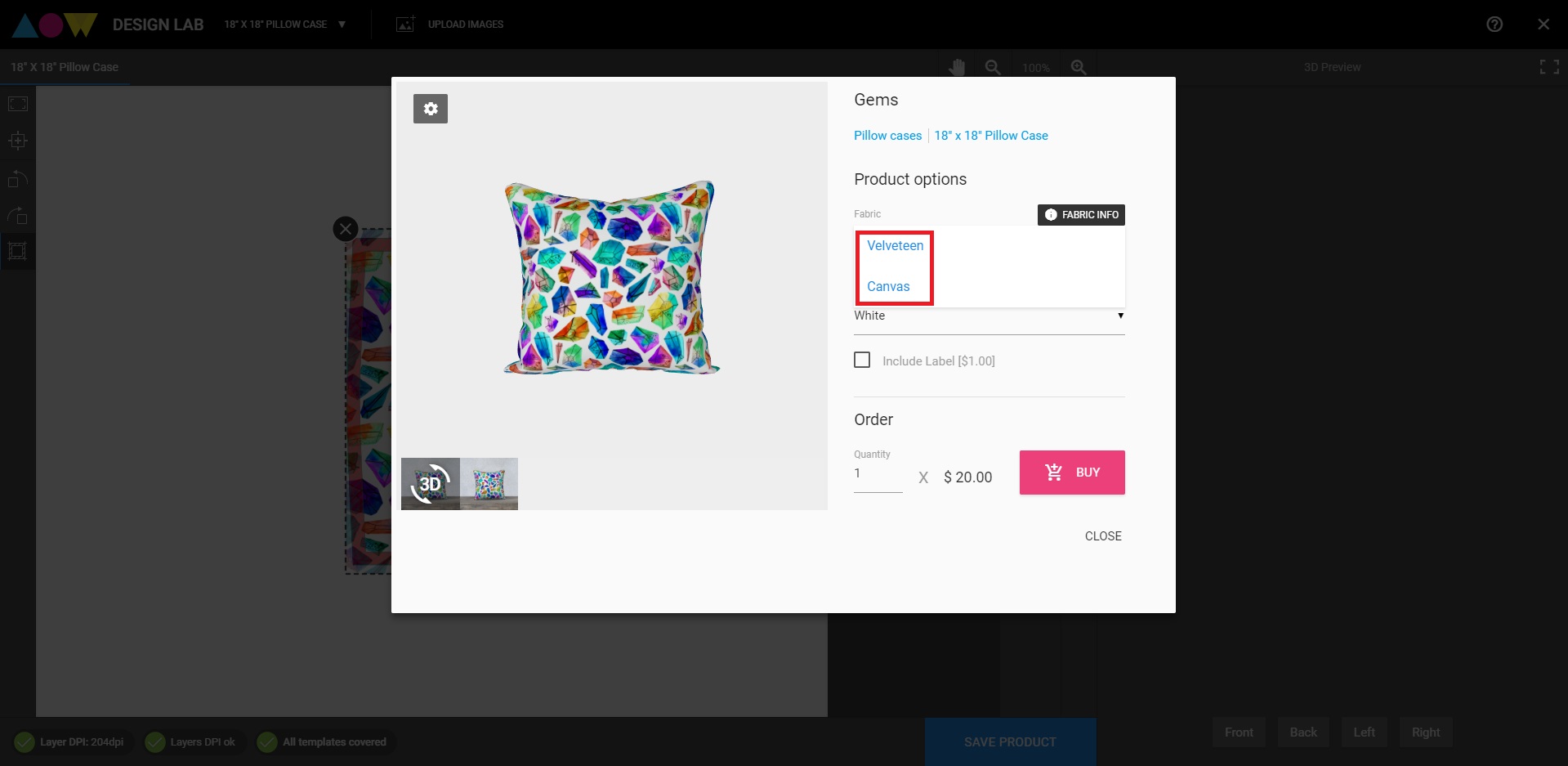 Back options: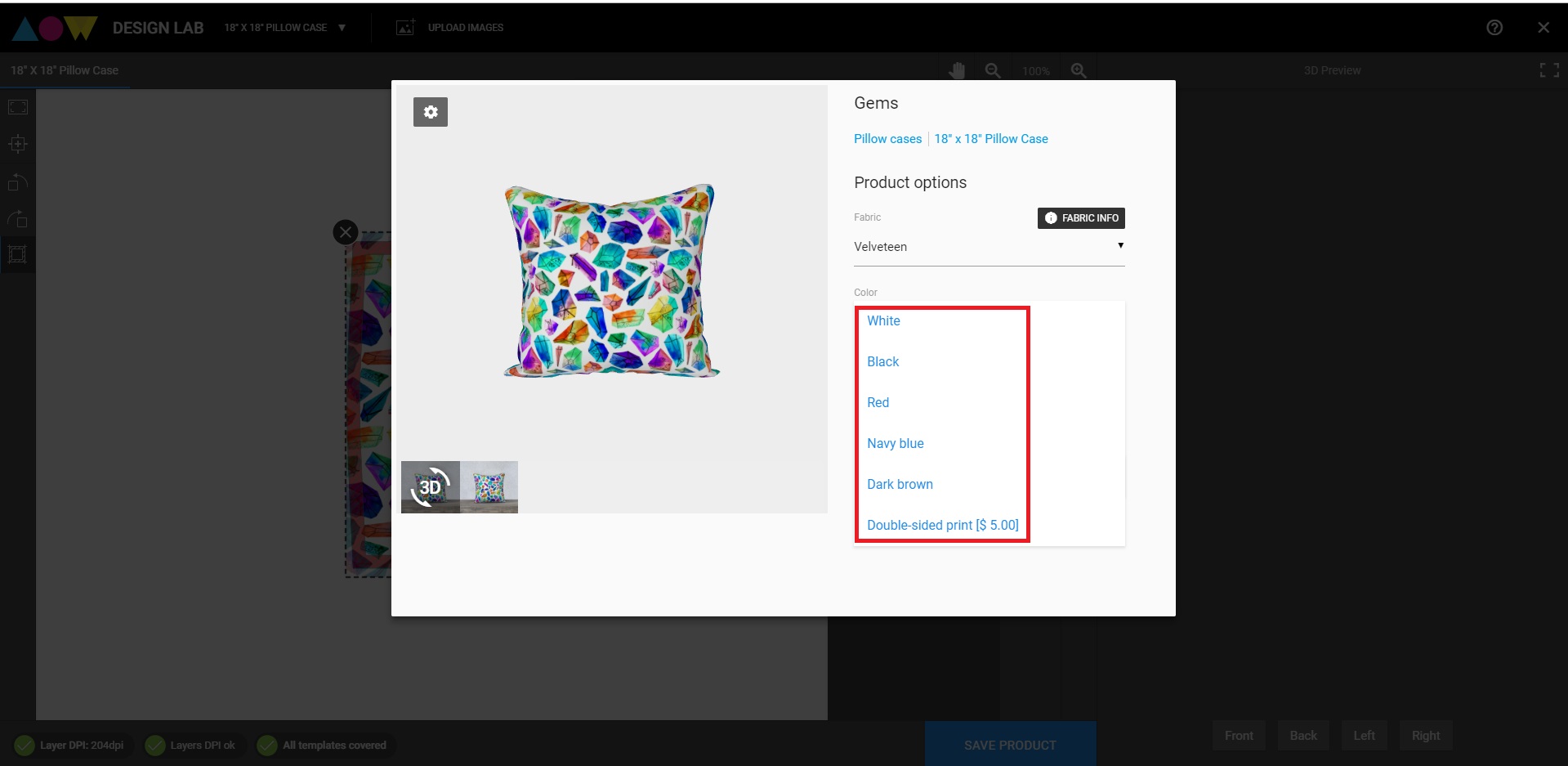 When you choose the back colour, you will get a new 3D preview including the back colour or the same pattern as the front if you choose double sided.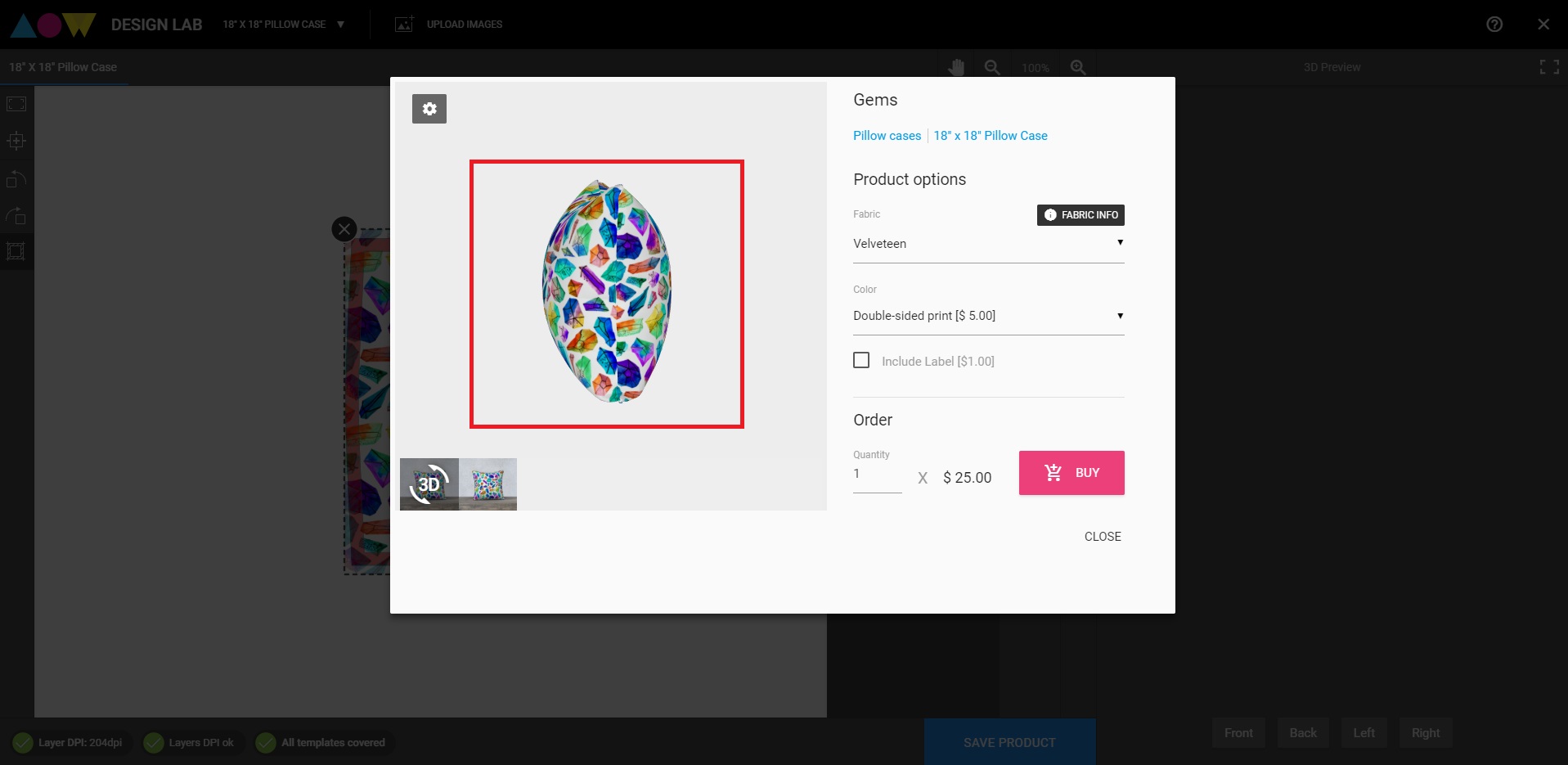 You can then proceed with your order payment, and look forward to receiving your beautiful pillow case!
Share your amazing designs in the comments. We love to see what everyone is creating!